Nerd Block is a monthly nerd subscription box delivering monthly mystery boxes full of nerd gear every month. The January 2015 box kicks off Nerd Block's new themed boxes. Each month's Nerd Block will have a different theme. The theme of the Nerd Block January 2015 box is: A Galaxy Far, Far Away!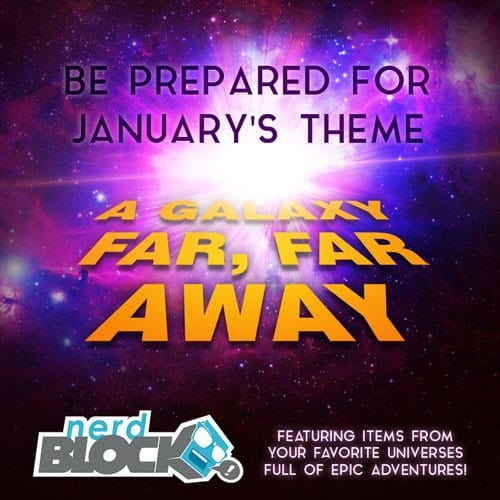 Back in September we said we would start theming in January and here it is! The January theme is A Galaxy Far Far Away! This block will feature items from your favourite universes, full of epic adventures!
Nerd Block has also shared our first box spoilers for the January 2015 Nerd Block Classic subscription box! The Nerd Block Classic January 2015 box will feature items from Star Trek and Planet of the Apes.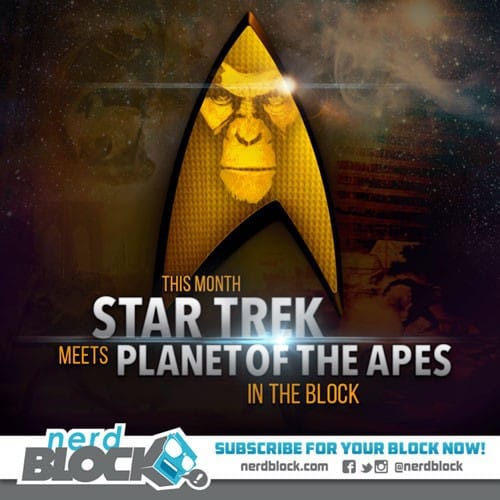 Damn it, it's a Nerd Block, not a damn dirty ape! The January Classic Block will feature Star Trek and Planet of the Apes!
New Multi-Month Nerd Block Subscriptions
Nerd Block is making it easier than ever to subscribe to a monthly box of nerd gear. Nerd Block is now offering multi-month subscriptions where you can save as much as 20% (that's just $15.99 per block!) That's not all – Nerd Block subscriptions can also be paid via PayPal!
January 2015 Nerd Block subscriptions are still open. Subscribe to Nerd Block today!
Are you excited to experience Nerd Block's new themed boxes? What do you think about the January spoilers?