Give your kids creative fun this summer with the Kiwi Crate Summer 2015 Discover Series! The Kiwi Crate Summer Discover Series will send your child fun, summer inspired projects that will be sure to spark new adventures and discoveries. Subscribe today to start your child's Kiwi Crate Summer Discover Series Box and send them a monthly box of hands-on projects with fresh new theme – like Lemonade Stand or A Day at the Lake.

Kiwi Crate July 2015 Box Spoilers
We're excited to share that the July 2015 Kiwi Crate theme is Lemonade Stand!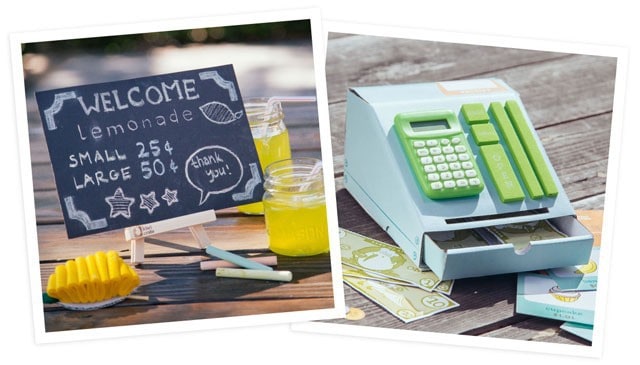 July's Kiwi Crate will help your child put together their own lemon-shaped chalkboard eraser. Then, use chalk and stencils to decorate a menu or sign! Kids will also create their own cash register, then set up a play shop or learn with lemonade stand math games!
Kiwi Crate 30% Off Coupon
Save on Kiwi Crate this summer with our exclusive coupon code. Use code FSB30 to save 30% on your 1st month Kiwi Crate subscription plus get free shipping!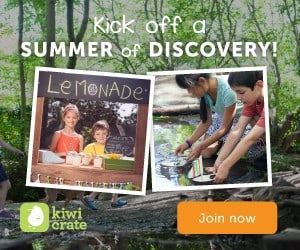 Shopping for a child older or younger? Kiwi Crate offers high quality award-winning products across four brands for young makers ranging in age from 3 to 16+. Check out Koala Crate (ages 3-4), Tinker Crate (ages 9-14+) and Doodle Crate (ages 9-16+).
Are you picking up the Kiwi Crate Summer Discovery Series for your kids this summer?