The February 2016 Loot Crate box theme and box spoilers have been revealed! Loot Crate selects a different theme for their monthly geek subscription boxes. The Loot Crate February 2016 theme is DEAD.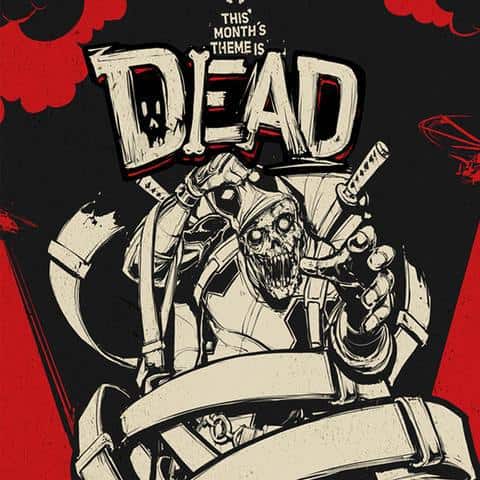 Grab your gear and load up on chimichangas — the DEAD (crate) arrives this February!
Loot Crate February 2016 Box Spoilers
Loot Crate has also shared box spoilers for the February 2016 Loot Crate Dead Crate. The Dead Loot Crate has EXCLUSIVE items from Deadpool and The Walking Dead!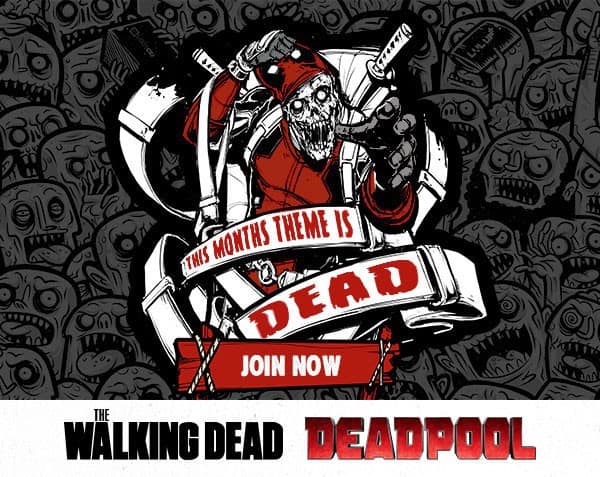 This month the Deadpool Movie hits the big screen and our friends from The Walking Dead return! We're celebrating with a Loot Crate of the DEAD!
All of the February Loot Crate items are officially licensed. The Loot Crate (Dead) Crate will have an EXCLUSIVE t-shirt and two figures!
Loot Crate February 2016 Coupon Code
Join Loot Crate today to reserve your February Dead Loot Crate now! Save $3 off February's Loot Crate Dead geek crate when you use coupon code NEWS3 or use code FINDBOXES to save 10% off any Loot Crate subscription. February 2016 Loot Crate subscriptions close 9PM PST, February 19, 2016.
Are you excited for the Loot Crate February 2016 theme and box spoilers?
DEAD (Zombie Found Footage) – Loot Crate February 2016 Theme Video