The first Loot Crate Level Up October 2015 geek accessory box spoilers are out. Each month, the Loot Crate Level Up box delivers geek socks, geek accessories, and other fashionable geek wearables that match that month's Loot Crate theme.
The October Loot Crate theme is TIME. Here is a sneak peek into the Loot Crate Level Up October Sock Crate and Accessories Crate boxes.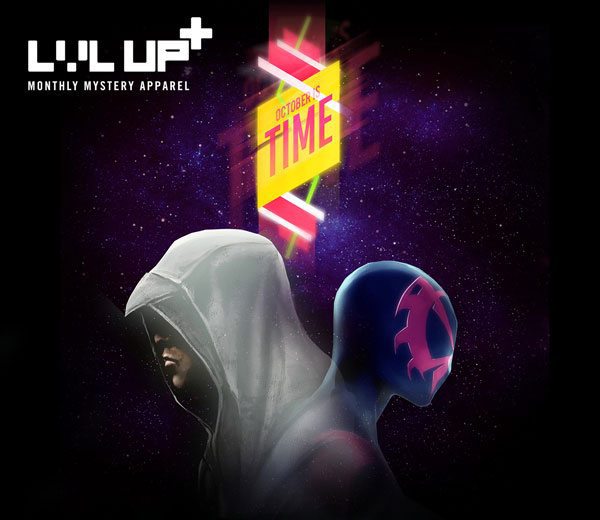 Get ready for some Chrononaut Couture because this month is all about TIME! Take our +2 Socks featuring a futuristic Marvel hero for a spin or blask back to the bast with a brainy buddy (it's all relative).

Travel through time and relative dimensions in style with as many +1 Accessories as Time Lords have hearts.

And prepare yourself because October's +1 Wearable may awaken your ancient ancestral memories and have you looking sharper than a hidden wrist blade.
It definitely sounds like the +1 Accessories item is a Doctor Who wearable.
What do you think could be in the October Loot Crate Level Up accessory crates?
Loot Crate September 2015 Level Up Crate Reveals
We're revealing the geek accessories in last month's Loot Crate Level Up Crates. Here's What was in the Summon Level Up Crates:

Level Up Socks Crate – EXCLUSIVE Classic Pokemon Socks + EXCLUSIVE Doctor Strange Socks
Level Up Accessories Crate – EXCLUSIVE Eeveelutions Hinge Wallet + Poke Ball Bracelet
Level Up Wearables Crate – EXCLUSIVE Dragon Ball Z Shenron Long-Sleeve Tee