Loot Crate has just announced the March 2015 Loot Crate theme and Mega Crate contents. In addition, we have a few box spoiler hints for the Loot Crate March crate.
The Loot Crate March 2015 Theme is COVERT and features a collection of items inspired by COVERT operations!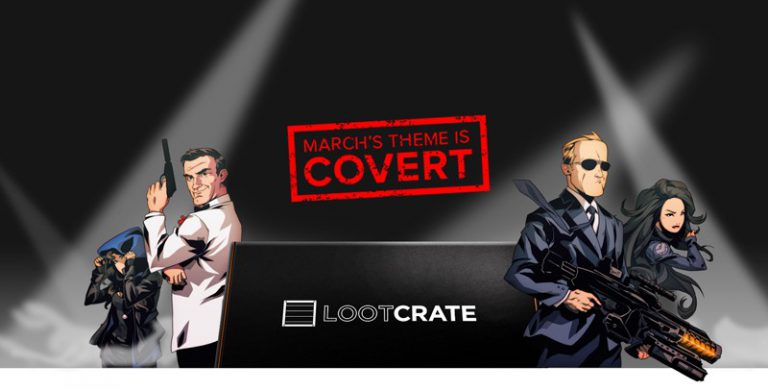 We have compiled a crate inspired by secret agents, femme fatales, power-hungry madmen, and their really cool gadgets! So study the mission and get ready to embark on an EPIC adventure in March!
Loot Crate March 2015 Box Spoilers
We also have our first March 2015 Loot Crate box spoilers! The Loot Crate March COVERT-themed Crate will feature an EXCLUSIVE licensed prop replica from Marvel's Agents of S.H.I.E.L.D., a for-Looters-only Orphan Black item, and an EXCLUSIVE t-shirt.
Loot Crate March 2015 Mega Crate
Loot Crate randomly selects one Loot Crate subscribe to win a different Mega Crate each month. The March Mega Crate is worth more than $24,00 and features items to help you take a break from your COVERT missions with some game play.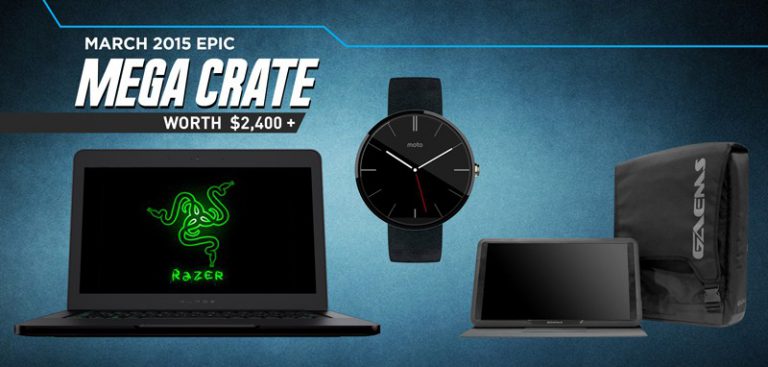 The March Loot Crate Mega Crate includes:
Razer Blade full HD Gaming Laptop
GAEMS M155 Performance Gaming Monitor + Backpack Bundle
Motorola Moto 360 Smart Watch
Loot Crate March 2015 Coupon Code
Reserve your March Loot Crate subscription box for geeks and gamers! For a limited time, use coupon code NEWS3 to save $3 off your first Loot Crate box or use code FINDBOXES to save 10% off any Loot Crate subscription.
What do you think about the March 2015 Loot Crate theme and box spoilers? Do you have a favorite spy/covert movie?