The geek theme and box spoilers for Loot Crate September 2016 geek subscription boxes has been revealed. Every month, Loot Crate chooses a new theme for that month's geek gear and collectibles. Other Loot Crate geek boxes, including the new Loot Crate DX, Loot Pets, and Loot Crate Lvl Up share that month's geek box theme. The September 2016 Loot Crate theme is SPEED.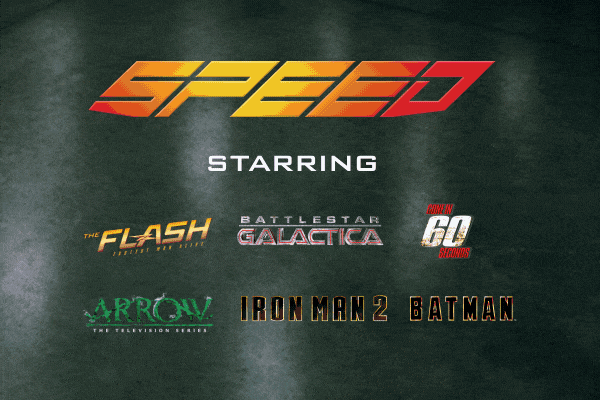 Feel the adrenaline of some of pop culture's quickest vehicles and characters because September's all about SPEED!
Loot Crate September 2016 Box Spoilers
We also have a sneak peek into the September 2016 Loot Crate Speed crate with our first box spoilers! The Speed Loot Crate has items an EXCLUSIVE Batman collectible.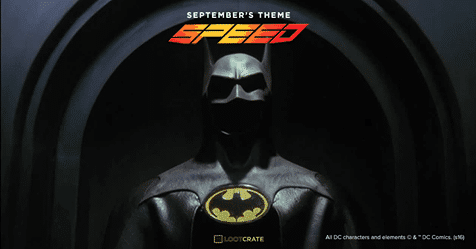 A collectible from CW's The Flash is also in Loot Crate's SPEED crate.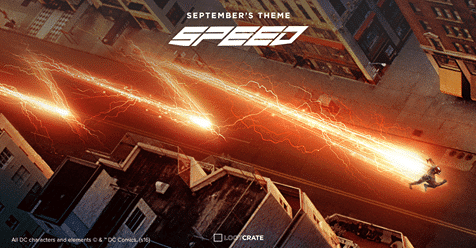 In addition, an Arrow item is in the SPEED crate.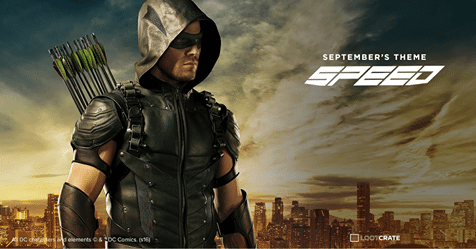 September's SPEED Loot Crate also has items from Iron Man 2, Gone in 60 Seconds and Battlestar Galactica.

Loot Crate has confirmed that September's Speed-themed geek and gamer mystery box has:
a shiny heroic automotive accessory replicat
the fastest Raider in the Cylon fleet
and Stark Industries apparel
What do you think about the Loot Crate September 2016 SPEED theme and box spoilers?
September 2016 Loot Crate subscriptions close 9PM PST, September 19, 2016. Click here to reserve your box!
Looter News: September 2016 Theme Reveal
Loot Crate September 2016 Coupon Code
Reserve your September Speed Loot Crate in the next 48 hours and save $4! Join Loot Crate today and use code FIRST at checkout to save. Hurry, this Loot Crate coupon expires 8/28/2016 at 9PM PST.
Coupon expired? Save $3 off September's Loot Crate when you use coupon code LOOTR3 or use code FINDBOXES to save 10% off any Loot Crate subscription. Sign-up for 12 months of Loot Crate geek boxes and you'll get a free Loot Crate t-shirt!