Supply Pod from Outer Places has announced the theme for the May and June 2016 Supply Pod sci-fi subscription box. This month's box is a limited-edition box, brought to you in partnership with Phoenix Comicon. The May/ June 2016 Supply Pod theme is Space Exploration!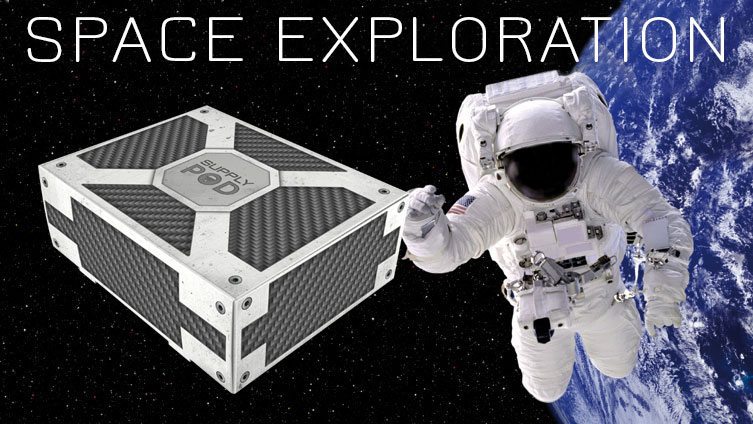 We're thrilled to announce that we've teamed up with Phoenix Comicon to bring you a limited-edition Supply Pod with all the gear, gadgets, and swag you need to survive not only your next spaceflight, but also your next major Con expedition.
May/ June 2016 Supply Pod Box Spoiler
Supply Pod has revealed that the Space Exploration Supply Pod will over $85 worth of science-fiction collectibles, including a science kit and an EXCLUSIVE t-shirt.
In addition, 10 randomly selected Space Exploration Pods will have a pair of FREE FULL-ACCESS PASSES TO PHXCC 2017.
Are you excited about the May/June 2016 Supply Pod Space Exploration box?