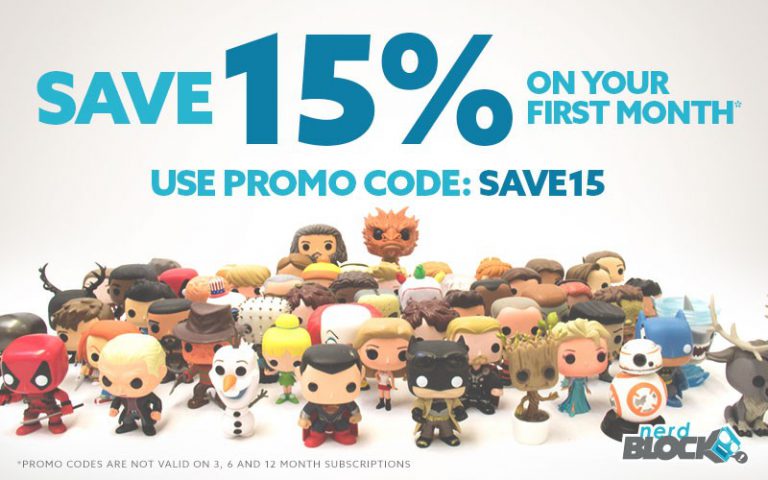 Open a nerd mystery box every month! New Nerd Block subscribers can save 15% off monthly Nerd Block subscriptions when you use Nerd Block coupon code SAVE15 at checkout.
Each Nerd Block Classic Block delivers over $60 worth of nerdy apparel, toys, and collectables. Read the April Nerd Block Classic box spoilers for a sneak peek into April's nerd mystery box!
Subscribe now to save 15% off monthly subscriptions at Nerd Block with code SAVE15!
P.S. This Nerd Block coupon code works for Classic Block, Comic Block, Sci-Fi Block, Arcade Block, Horror Block and Nerd Block Jr. subscriptions too! Join today.