What's better than great savings? How about great savings and a FREE Debra Shepard Swarovski Crystal Threader Earrings? During the FabFitFun VIP Box Black Friday sale, save $5 off FabFitFun VIP Box + get free Swarovski Earrings when you use code GOBBLEGOBBLE at checkout – a $54 free gift value!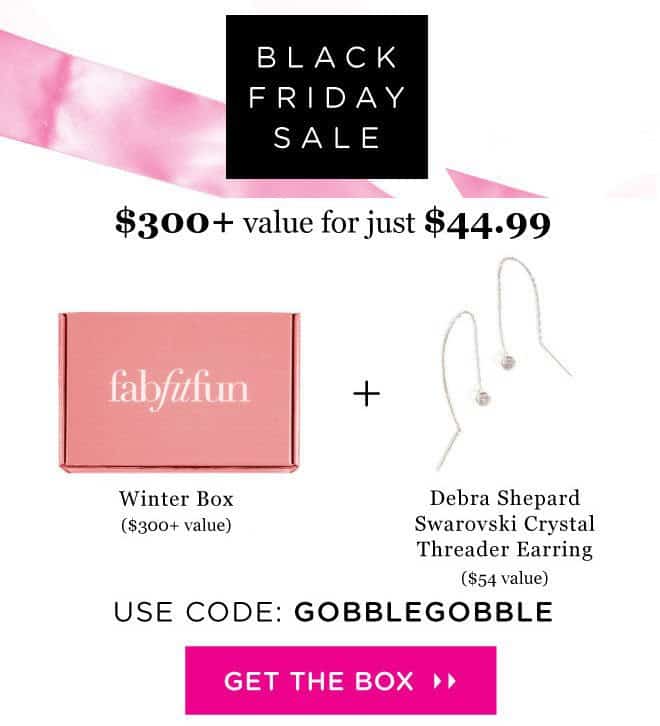 Even Beyoncé has been spotted wearing these stylish Swarovski Crystal Earrings and now they're yours FREE when you use code GOBBLEGOBBLE with new FabFitFun VIP Box subscriptions.
Check out our Winter FabFitFun VIP Box spoilers for a sneak peek at some of the amazing products in the Winter FabFitFun box. This season's box has a $300+ value but can be yours for just $44.99 with this FabFitFun Black Friday offer.
Save $5 off FabFitFun VIP Box + Get FREE Swarovski Earrings with code GOBBLEGOBBLE today!