We have a first look at the Sci-Fi Block October  2016 sci-fi subscription box for science fiction fans. Each month, Sci-Fi Block by Nerd Block curates 4-6 sci-fi nerd collectibles, including an exclusive t-shirt and sends it to you in a monthly sci-fi mystery block. The October 2016 Sci-Fi Block has 4 EXCLUSIVE items, including an exclusively licensed items from Judge Dredd!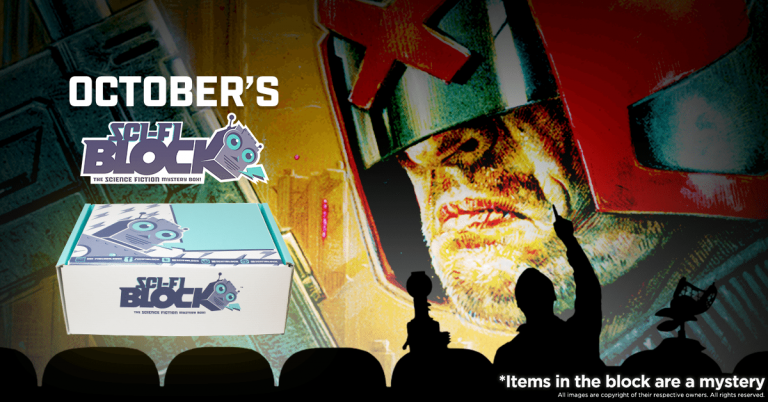 The October Sci-Fi Block also includes an officially licensed Mystery Science Theater 3000 4-pack DVD compilation!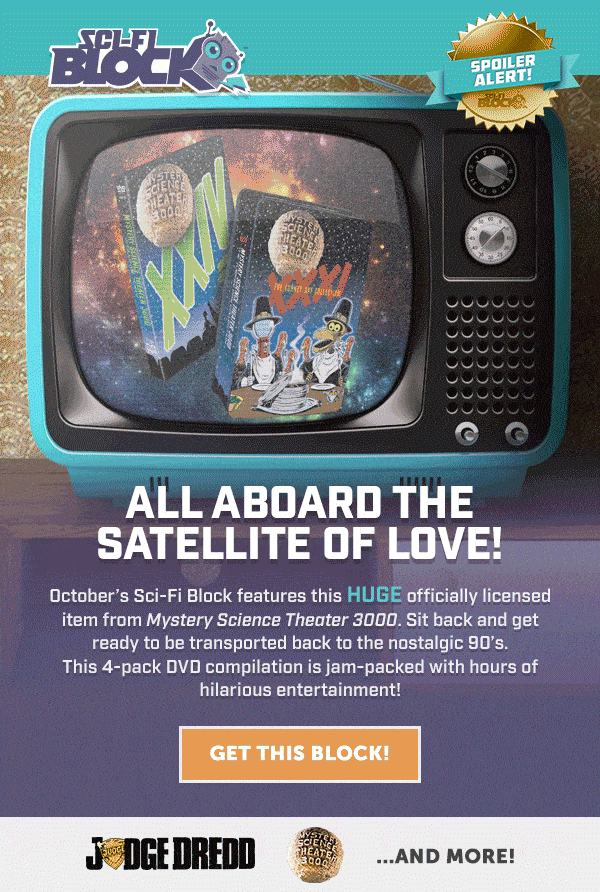 In addition, the October Sci-Fi Block by Nerd Block has an exclusive Jurassic Park collectible.
October's Sci-Fi Block jam-packed with a few HUGE surprises and has something special for Mystery Science Theater 3000 and Judge Dredd fans! Plus, an item so authentic you'd swear we fought off a T-Rex for it. Chill, or be killed.
Subscribe to Sci-Fi Block by October 15, 2016 to reserve your sci-fi nerd gear and collectibles. Join now.
Are you excited for October's Sci-Fi Block science fiction collectibles?
Sci-Fi Block October 2016 Coupon Code
For a limited time, save 15% off your first Sci-Fi Block with new monthly subscriptions. Use Sci-Fi Block coupon code FindSubBox16 to at checkout to get your discount.