Supply Pod has announced their March 2016/ April 2016 sci-fi box theme. Now open for subscriptions, the Supply Pod March 2016 box theme is Bruce v Clark.
Our favorite caped crusaders will clash on the big screen this March. We're celebrating by filling our next Supply Pod with gear and gadgets themed around the world's finest heroes.
Subscribe to Supply Pod by March 15th and get your Bruce v Clark Supply Pod in time for the film's opening at the end of March.
Are you excited about the March/April 2016 Bruce v. Clark Supply Pod?
Supply Pod March & April 2016 Box Spoiler
Supply Pod has just shared their first box spoiler for the Suppy Pod Bruce v. Clark box. The March/April 2016 Supply Pod will have an exclusive, autographed copy of Batman and Psychology: A Dark and Stormy Knight by Travis Langley.
Travis Langley is a professor of psychology, acclaimed author, and regular panelist at San Diego & New York Comic Cons. Langley's unique expertise is on full display in this exploration of what drives the Dark Knight.
The Bruce v Clark Supply Pod will also include a Batman Mimobot 8GB flash drive.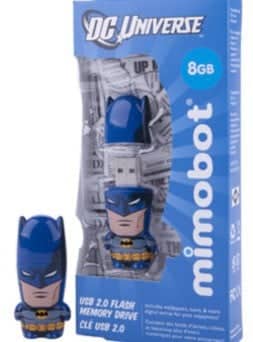 Boasting the signature blue and grey of his recent comic book appearances, Batman Mimobot is here to protect Gotham & your important data!
Are you excited about the first Bruce v. Clark Supply Pod box spoilers?
Supply Pod Coupon Code
Join Supply Pod today and save 15% off the Bruce v Clark Mystery Box when you use our exclusive Supply Pod coupon code FINDBRUCE at checkout.