Supply Pod has announced the theme for the Supply Pod Spring 2017 from Outer Places. Once every 3 months, Supply Pod by Outer Places delivers sci-fi subscription boxes filled with sci-fi items and collectibles themed around upcoming sci-fi releases and scientific events. The Spring 2017 Supply Pod theme is GENETICS!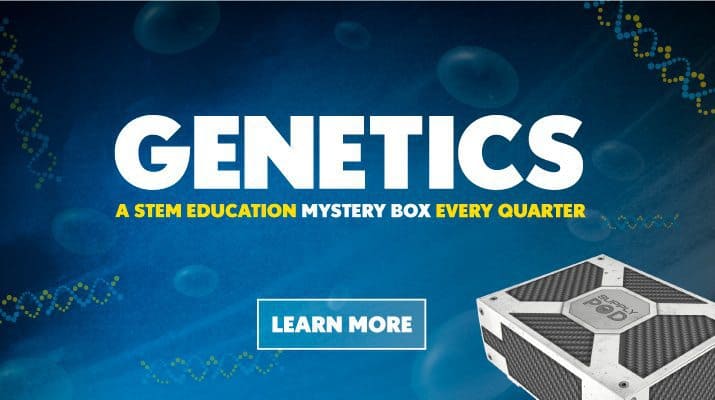 Explore the amazing microscopic world around you with the Genetics Supply Pod. Great for ages 8 to 80, and the perfect activity to encourage a love for STEM.
Supply Pod Spring 2017 Box Spoilers
Supply Pod has also revealed that the GENETICS Supply Pod includes a do-it-yourself DNA science kit as well as a ton of other fun items. Based on recent boxes, there will likely also be a DNA-themed t-shirt in the box. What do you think?
Are you excited about the Supply Pod Spring 2017 Genetics sci-fi box?
Supply Pod Coupon Code
Join Supply Pod today and save! Get 10% off any Supply Pod subscription when you use Supply Pod coupon code FIND10 at checkout. >Subscribe Now