The THREADS Issue #8 geek subscription box is now live! For a limited time, get your 1st THREADS box for only $5 + FREE shipping! Just subscribe to a new THREADS by ZBOX subscription and use coupon code THREADS at checkout to claim your discount. (If you're in the UK, you'll save £5 off 3, 6, and 12 month subscription plans.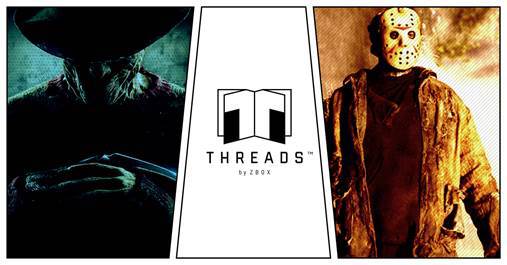 As a THREADS by ZBOX subscriber, you'll receive an exclusively designed t-shirt and a book or graphic novel every month. Click here to subscribe today to save $5 off your 1st box with new THREADS subscriptions with promo code THREADS.
THREADS by ZBOX coupon code expires December 31, 2016.