Lexi Butler Designs is a handmade jewelry business based in Montana. Lexi creates unique jewelry designs, which you can purchase on her website. Or, you can subscribe to her Earrings of the Month subscription box! Each month, you will receive a beautiful handcrafted pair of earring that is either made of sterling silver, copper, or 14k gold. A subscription costs $25/month, and the earrings you receive will be worth at least $35.
Today, I will be reviewing the Lexi Butler Designs Earrings of the Month for September 2018. Just like last month, they were sent out in the most adorable little box! This time, the box had silver polka dots, and the tissue paper was covered in gold and white stripes. This feels so luxe!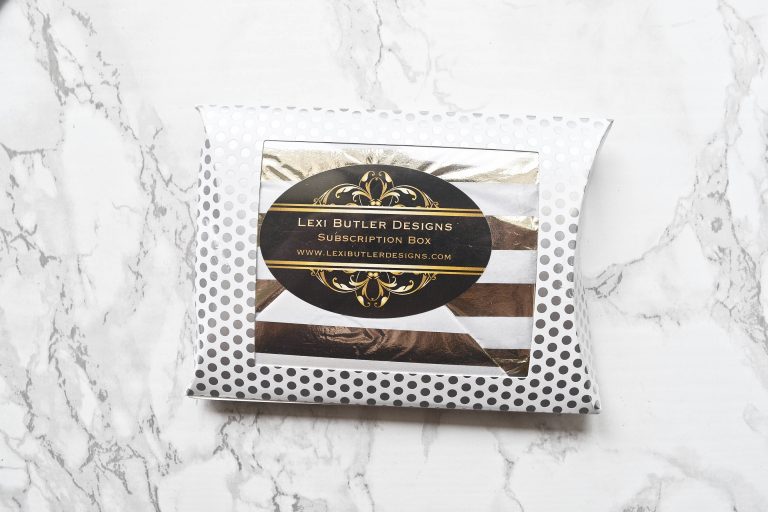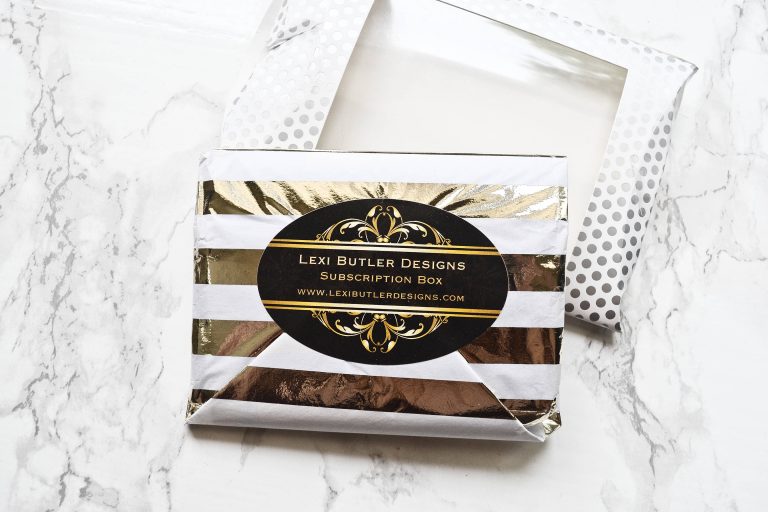 Lexi included a special coupon code "WANTMORE25" for 25% off your next order of $60 from Lexi Butler Designs.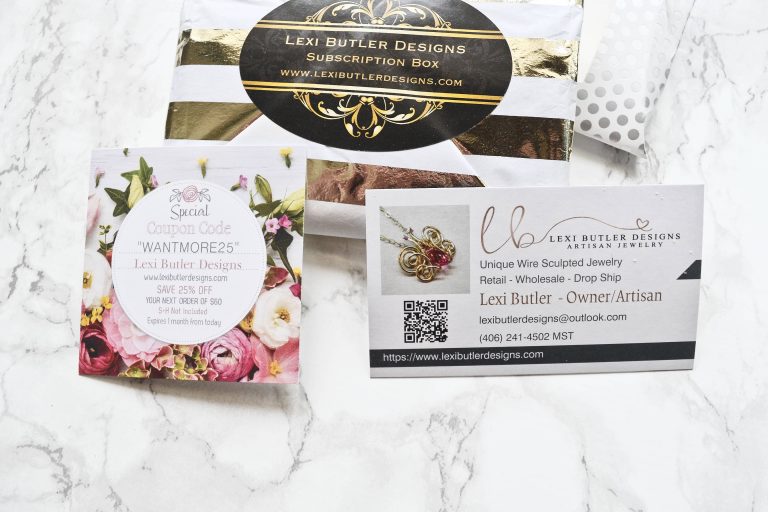 She also included a pamphlet with some information about her business. I loved reading behind-the-scenes information like this. I learned that Lexi actually grew up in Germany, where she became a goldsmith and jewelry designer.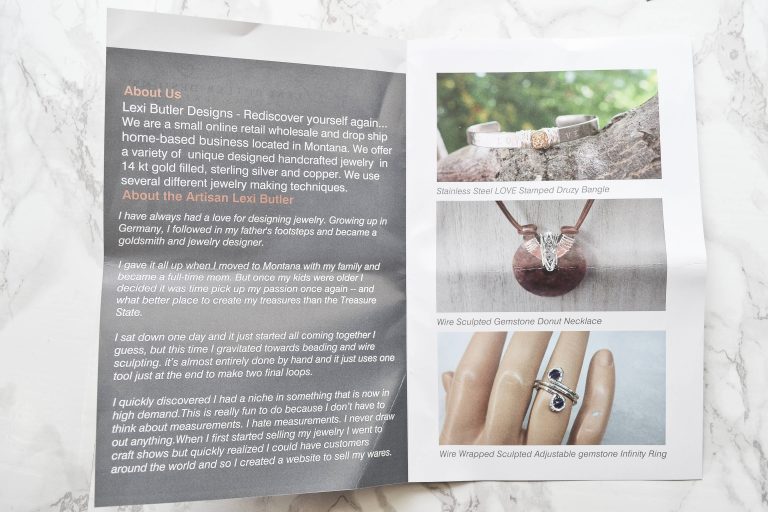 The back of the pamphlet listed a coupon code, "FIRSTTIME10" for 10% off your first order of $45.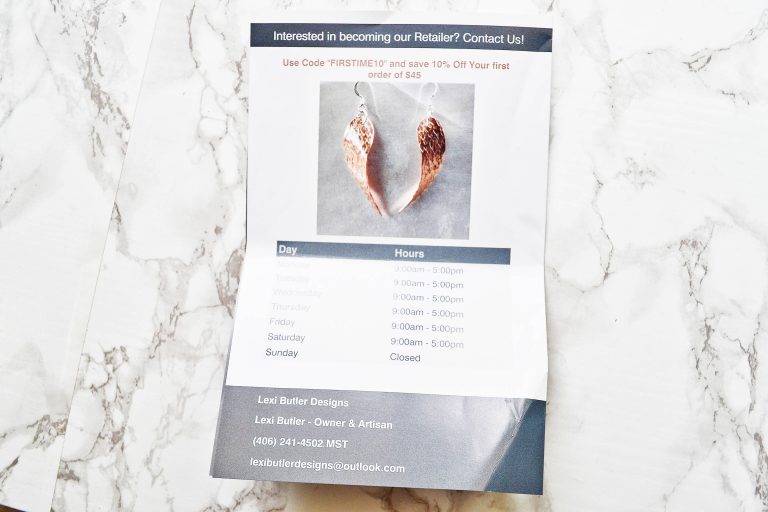 Okay, now on to the earrings! They were securely packaged in bubble wrap, and arrived in perfect condition.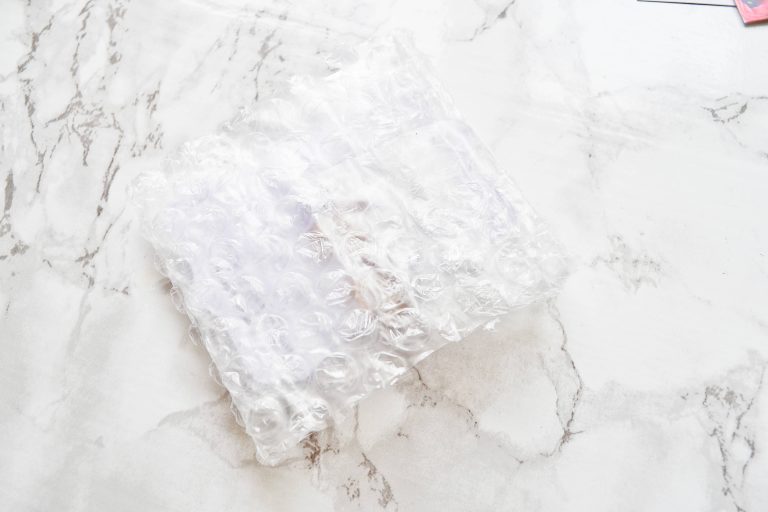 September's Earrings of the Month were these Purple and Yellow Flower Sterling Silver Earrings. These are currently listed on Lexi Butler's store for $33.25. These earrings are so beautiful, and feature purple and yellow gold speckled Czech bead drops, which are wrapped with sterling silver wire. The inspiration for these earrings came from flowers Lexi saw while on a nature walk alongside a river.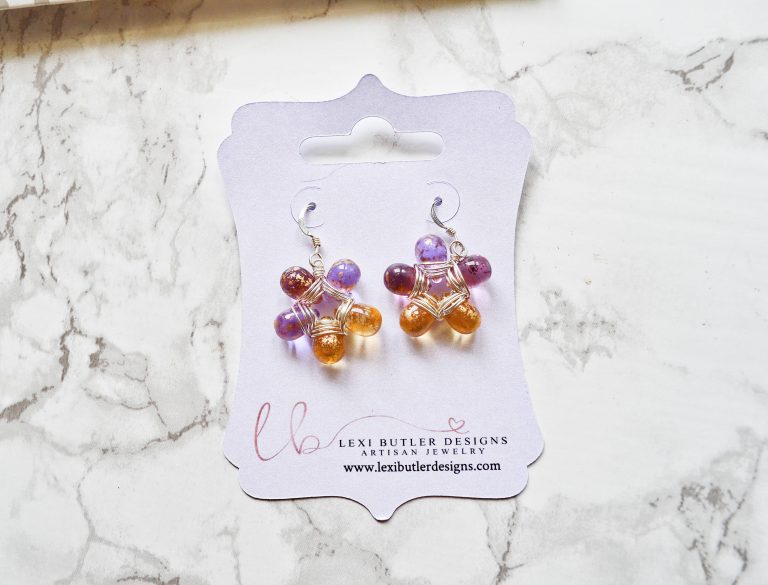 I absolutely love the speckled effect, and the earrings remind me of stained glass windows. These are the most unique earrings I've ever seen, and they have a vintage feel to them. If you told me they were from a vintage designer brand, I would believe you!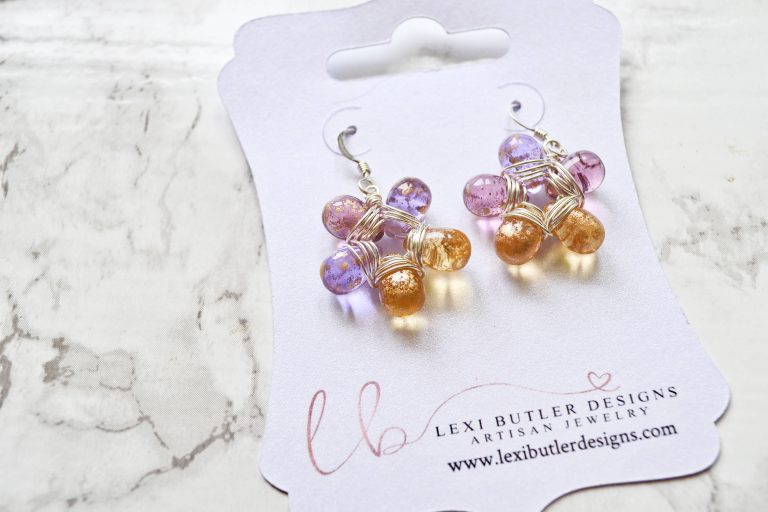 The clusters are transparent, and catch the light beautifully.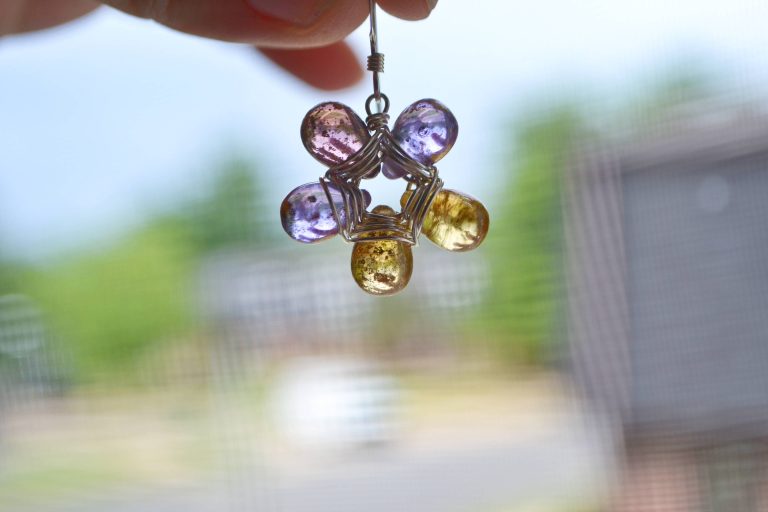 Here is a look at how the earrings look on me! They look a little heavy, but are actually very lightweight.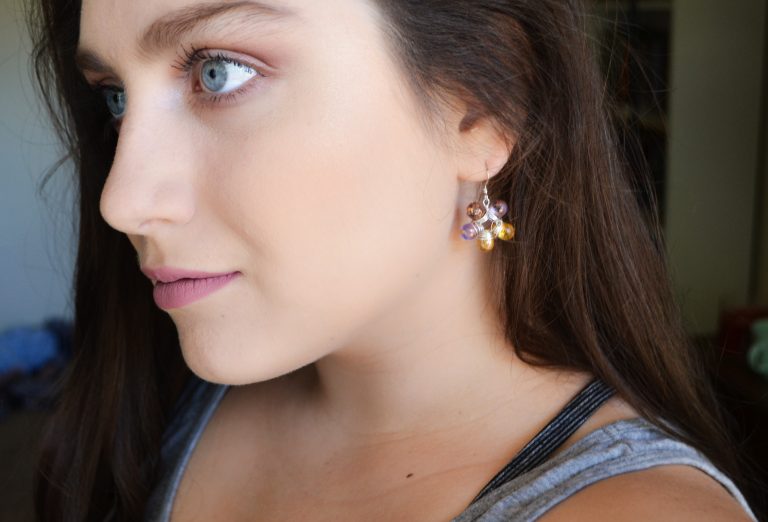 For the second month in a row, I am blown away by Lexi Butler Design's Earrings of the Month. These are unique statement earrings, which lend a whimsical touch to any outfit. This subscription is a wonderful way to enjoy artisan-made jewelry, while also saving money.