Page One Books offers a monthly subscription that hand-selects books for you based on your reading preferences. They offer attractively wrapped books (plus a couple extra bookish goodies) delivered in three, six, and twelve month subscriptions. Each month, you will receive one surprise book! Books are shipped out at the first of each month. If you are sent a book you already have, Page One Books will send you a new one.
There are several different "book clubs" you can sign up for, such as For the Fiction Fan, For The Masterpiece Obsessed, For the Janeite and many more! Prices start at $60 for a three month subscription. I chose "For the Fiction Fan", and put in my preferences that I like reading science fiction and fantasy.
Today I will be reviewing my September shipment from Page One Books! It arrived in a medium sized cardboard box, with some plastic bubble packing material inside. Every item was in perfect condition.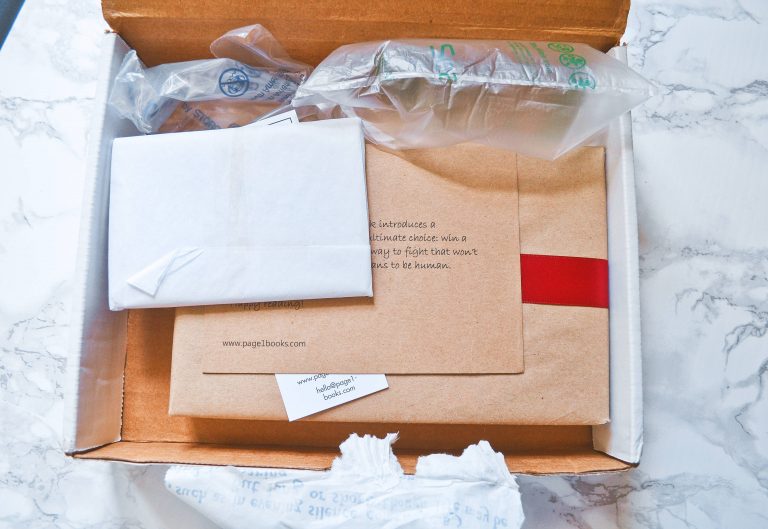 I love how everything in my box is wrapped up; I especially like the brown paper wrapping with ribbon around my book. Opening this up made it feel like Christmas!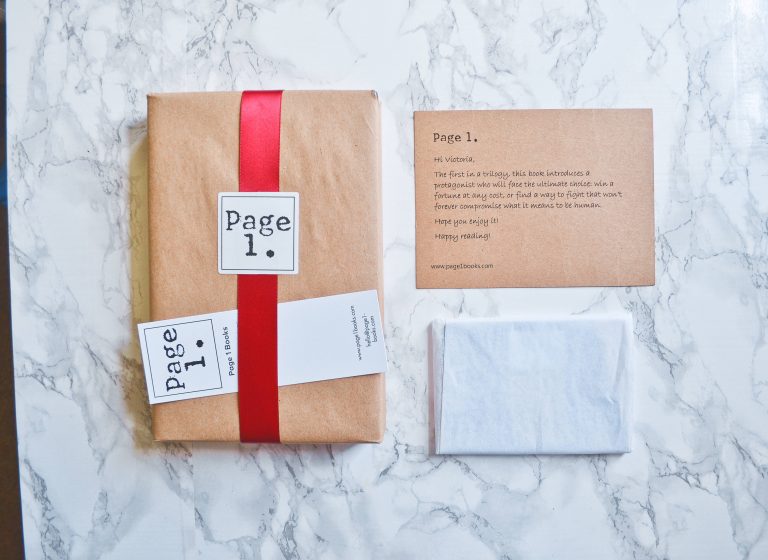 The white tissue paper was concealing this Sherlock Holmes notebook. I have loved reading Arthur Conan Doyle's mysteries since childhood, so I think this is a great bookish extra! It is quite small – about the size of my hand. Each page is set up for you to take notes about a mystery, with sections for the case name, the date, clues, suspects, and extra notes. If you are somebody who likes to solve mysteries before the author reveals "whodunnit," this is a great little notebook!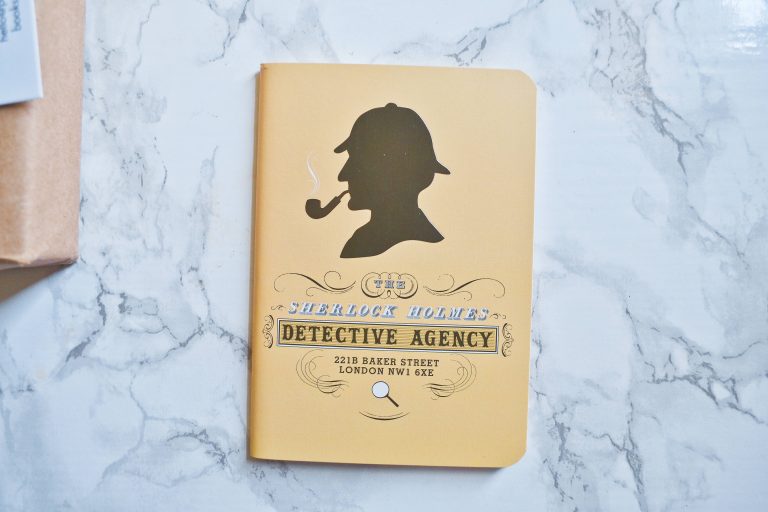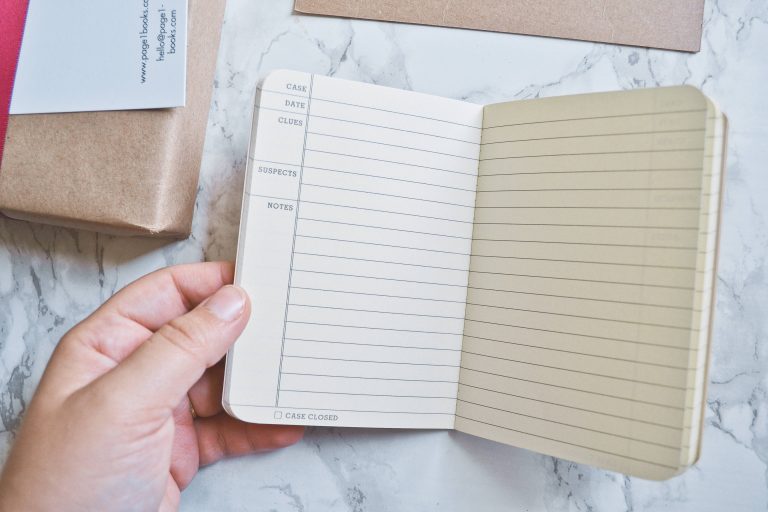 The other bookish extra was a bookmark with a quote by Louisa May Alcott. I actually received this last month as well, but I believe one can never have too many bookmarks.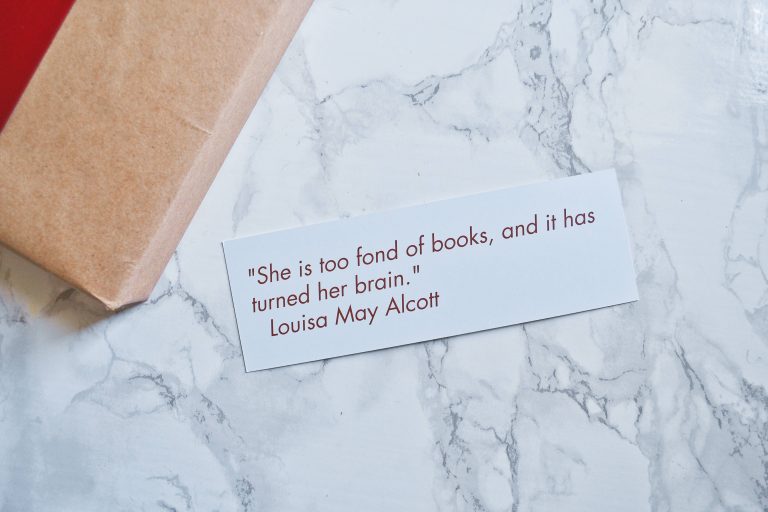 Okay, now let's take a look at the book I received this month! It arrived beautifully wrapped, which I think is a wonderful touch for this subscription.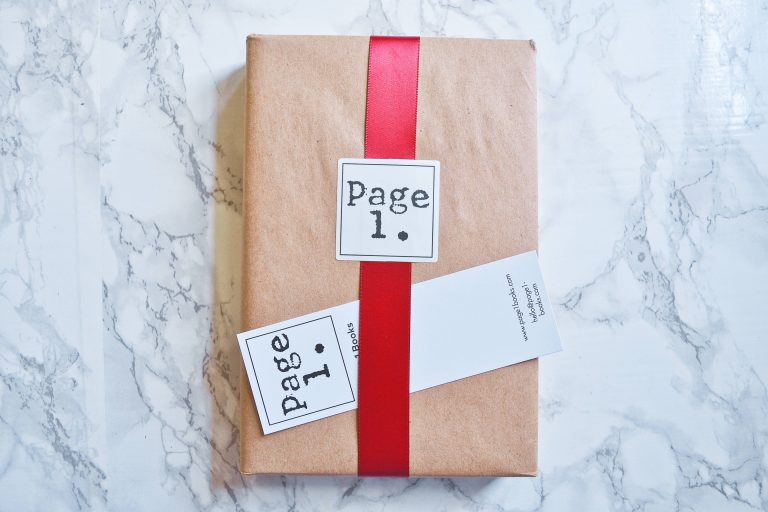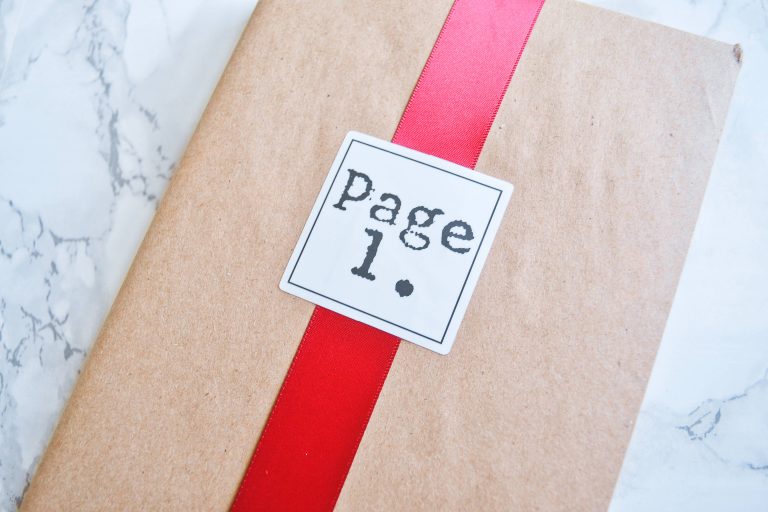 Page One Books sent me "Nyxia", which is much closer to my reading preferences than what they sent me last month.
"Emmett Atwater isn't just leaving Detroit; he's leaving Earth. Why the Babel Corporation recruited him is a mystery, but the number of zeroes on their contract has him boarding their lightship and hoping to return to Earth with enough money to take care of his family.

Forever.

Before long, Emmett discovers that he is one of ten recruits, all of whom have troubled pasts and are a long way from home. Now each recruit must earn the right to travel down to the planet of Eden—a planet that Babel has kept hidden—where they will mine a substance called Nyxia that has quietly become the most valuable material in the universe.

But Babel's ship is full of secrets. And Emmett will face the ultimate choice: win the fortune at any cost, or find a way to fight that won't forever compromise what it means to be human."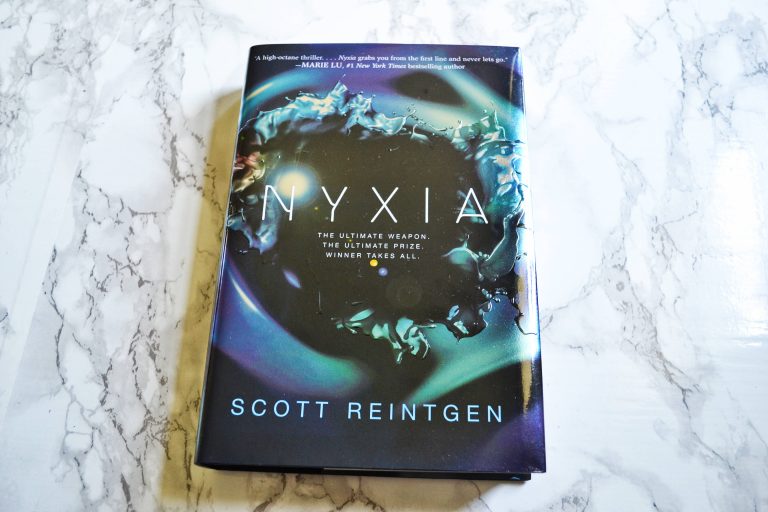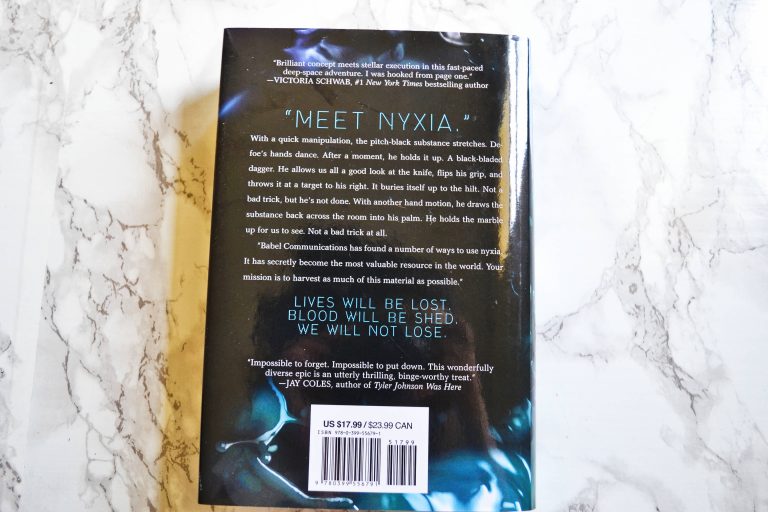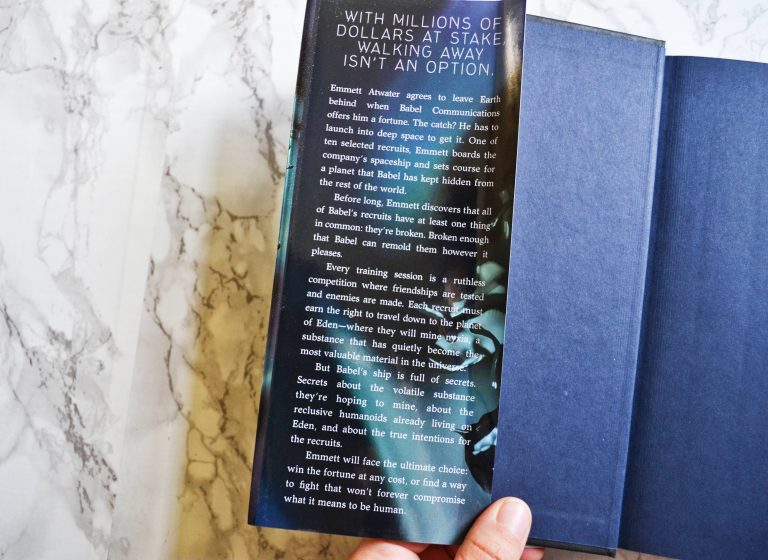 Nyxia is a science fiction book that hovers between middle grade and young adult. I enjoy reading young adult sci-fi, and I could not put this down! I read it in about two hours, and it was a wild ride. This book reminds me a lot of The Hunger Games, except set in space. Basically, a group of candidates are battling for the chance to go on a space mission. Emmett, the protagonist, is willing to do whatever it takes to make it on the mission. The book is packed with betrayal, love, strategy, and twists around every turn. I am quite happy with Page One Books' pick for me!