I loved my first Apollo Box so much that I wanted to continue to receive them, so I'm super excited to share my September box with you all!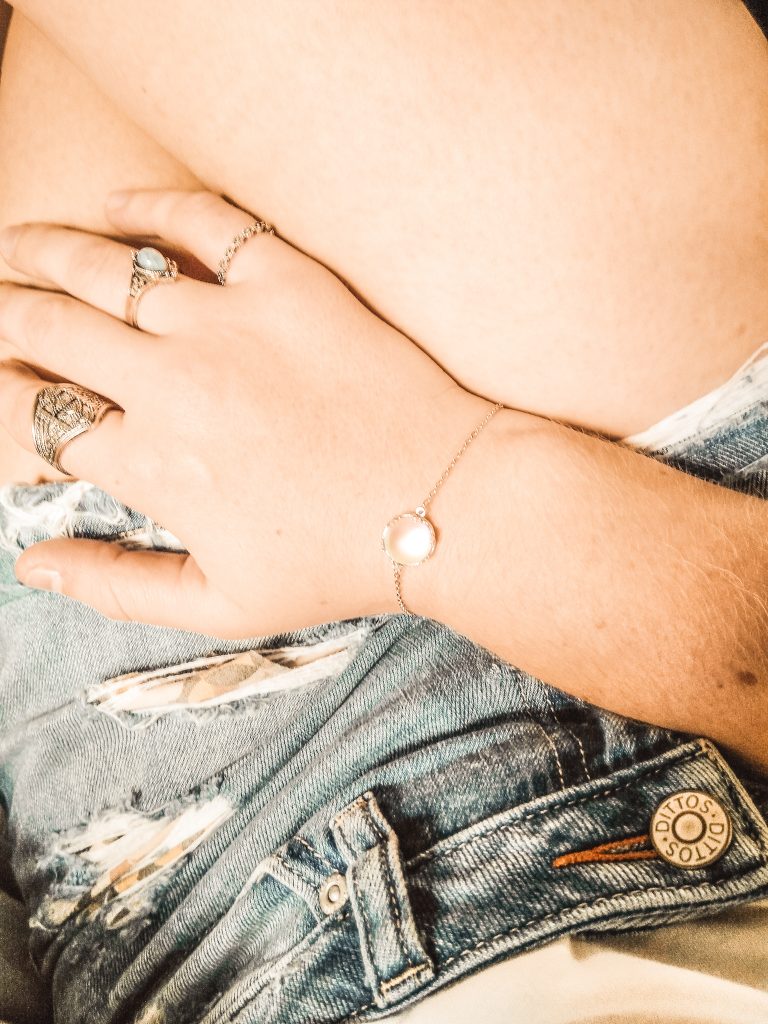 Aurora Forest Bracelet
I was blown away by the beauty of this bracelet and just how simple yet stunning it was! The silver chain is fairly delicate but allows the wearer to adjust it to fit any wrist size. The iridescent gem itself is captivating and offers a color similar to the Northern Lights. The setting surrounding the stone is made up of what looks like little silver trees, which adds to the whole "northern lights" sky look. I love pairing this with a simple jeans and tee look or I can dress it up and add it to a swirly dress!
The one thing is that you need to make sure the bracelet is tightened enough. If the bracelet is too loose, the gem will slip to the bottom of your wrist.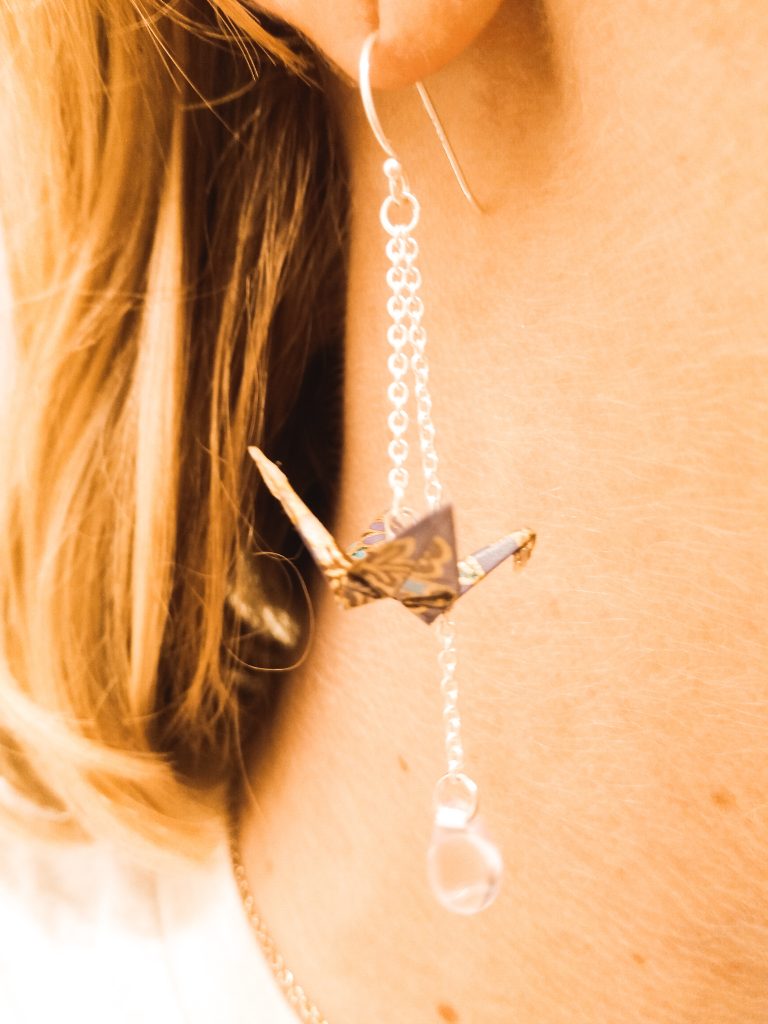 Purple Crane Earrings
These little babies were probably the highlight of my box! Talk about a unique set of earrings that add a minimal yet dramatic statement to any outfit.
These little origami-like earrings are crafted to look like miniature cranes covered with gold, purple, and blue colors. The little crane hangs by one chain and then a second chain, longer than the first, holds a purple teardrop dangler. This combination is the perfect, dainty accessory to wear, especially with my hair pulled up in a ballerina bun.
Bonus: Rhinestone Hair Pins
Something fun was added to my box this month: the cutest little hair pins ever! There was a set of larger pins that either had pearls or rhinestone peacocks on the top. I made a bun one day for the office and added these around it and let me tell you, it was the most beautiful thing. Such a feminine touch for any hairstyle!