It's that time – time for the April 2014 Loot Crate theme! The theme for April's Loot Crate box is: DRAGON! Loot Crate is one of our most popular subscription boxes, delivering a monthly box filled with fun, cool, and unique items for gamers and geeks.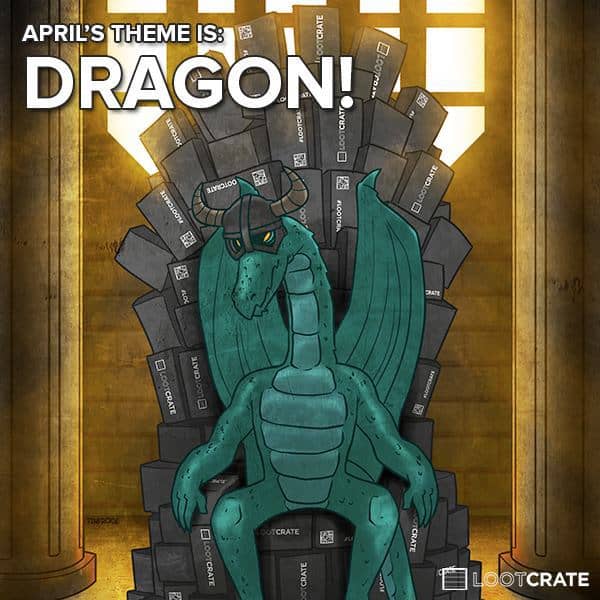 The April 2014 Loot Crate is a celebration of the mythical beast with great wings and firey breath and includes items from: Game of Thrones, an EXCLUSIVE The Elder Scrolls collectible & more DRAGON themed goodness!
Want your DRAGON themed Loot Crate? Use code DRAGON to save $3 or use code FINDBOXES to save 10% off your Loot Crate subscription.
April Loot Crate MEGA CRATE
Each month, Loot Crate gives away a special MEGA CRATE to one lucky Loot Crate subscriber. April's MEGA CRATE is the most valuable MEGA CRATE yet, with a value of OVER $1,000!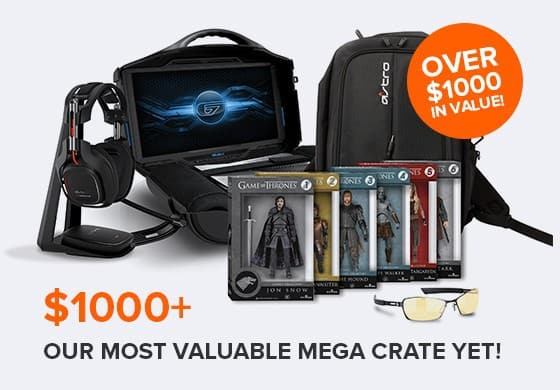 Check out the epic goodies that are in the April Loot Crate MEGA CRATE:
a Gaems Vanguard Personal Gaming Environment
Astro Gaming Scout Backpack
Astro Gaming A50 Headset
Steel Series Scope Eyewear from Gunnar Optiks
and the Complete set of FUNKO Game of Thrones Legacy Figurines!
You have to be a Loot Crate subscriber for a chance to win this MEGA CRATE. Join Loot Crate today!