The Wantable Accessories Box is a monthly subscription box delivering a selection of in-style and on trend jewelry and accessories. Each monthly box is customized based on the subscribers profile, allowing customers to select which styles they love and which they don't.
This month, we're taking a closer look at our April 2014 Wantable Accessories Box. Wantable has updated their packaging recently. We've loving the new logo-pattern box.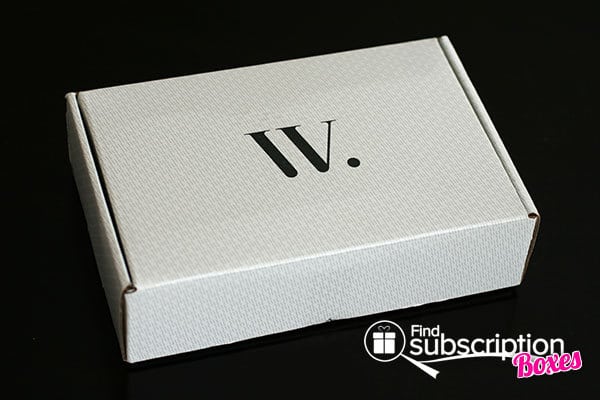 After opening the box, we discover new packaging. In between the familiar layers of foam padding, our jewelry was inside velvety bags with a button tab closure and the sunglasses were in a handy cloth bag with tie closure.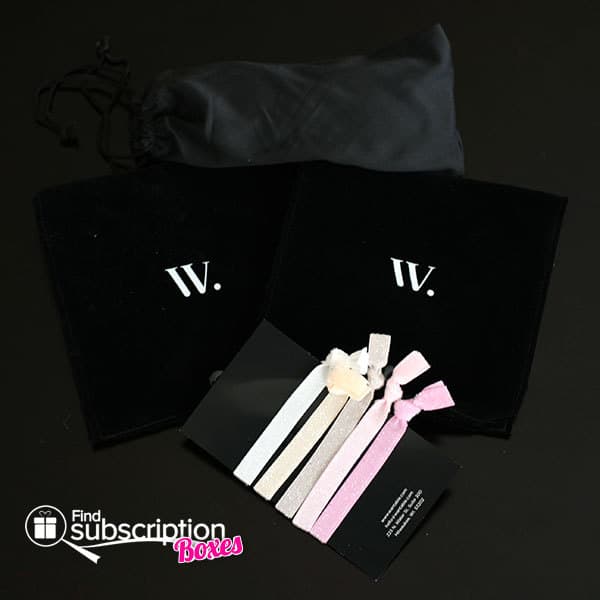 Inside the April 2014 Wantable Accessories Subscription Box
There were 4 items inside our April Wantable Accessories Box.
1. Margot Necklace, Retail Value: $28.00
This unique necklace combines stunning crystal-like beads and gold toned chained that goes great for casual or office wear.
2. Avril Sunglasses, Retail Value: $16.00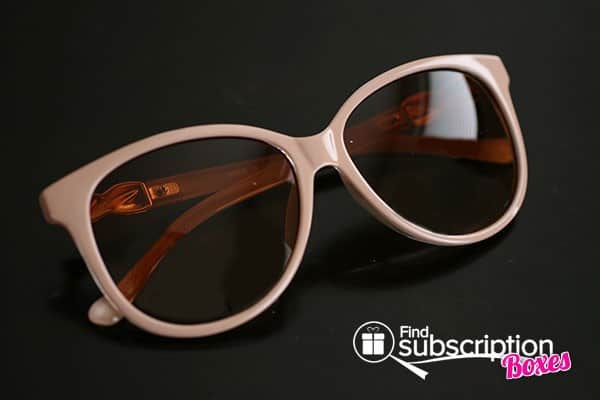 With a classic cat-eye inspired shape, these sunglasses have metallic accents for an added flair.
3. Hudson Watch, Retail Value: $30.00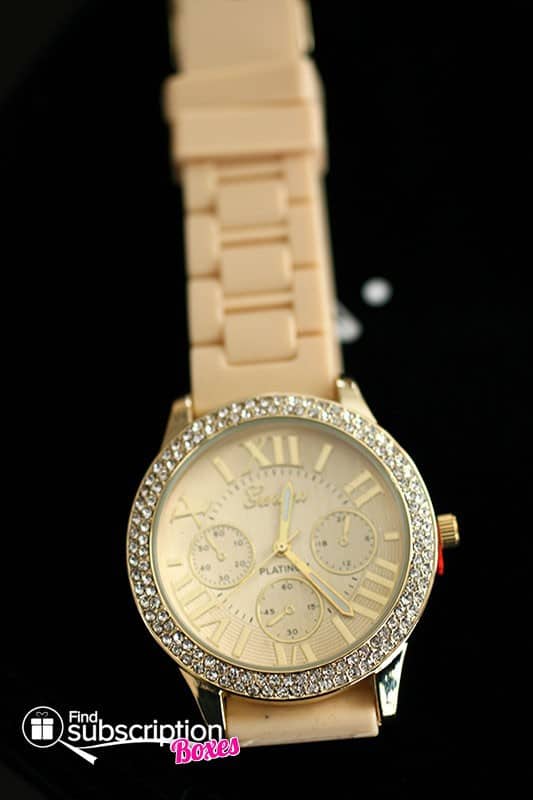 Turn those boring ponytail into chic styles with these sparkly pink and neutral elastic hair ties.
4. Ballerina Bun Hair Ties, Retail Value: $10.00
With a large gold-toned face, sparkling rhinestones, and a rubberized band, this watch can is great for daily wear.
April 2014 Wantable Accessories Subscription Box Wrap-up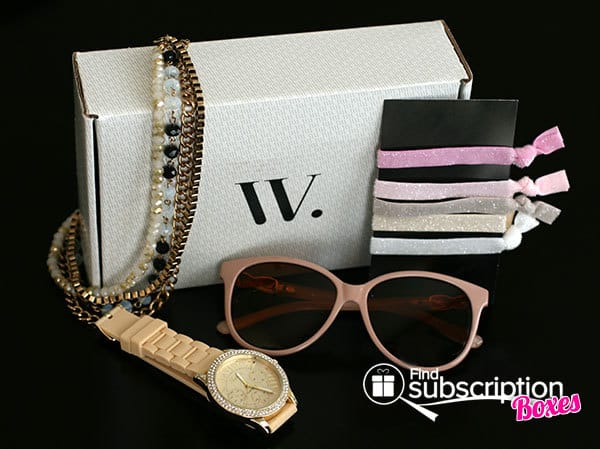 Our April Wantable Accessories Box had a great mix of items for spring. From the hair ties to the eyeglasses, each of our items could be worn together or separately. The April 2014 Wantable Accessories Box has a total retail value of $84.