Brick Loot is a subscription box for children who love creating with Legos and Brick. Each monthly subscription has unique, custom, and never-before-seen creations which work with Lego and custom building projects. Each Brick Loot subscription box is filled with 4-8 items hand-curated by Brick specialists who scour worldwide for the latest and greatest features. With today's Brick Loot review, I'm unboxing the April 2017 Brick Loot subscription box.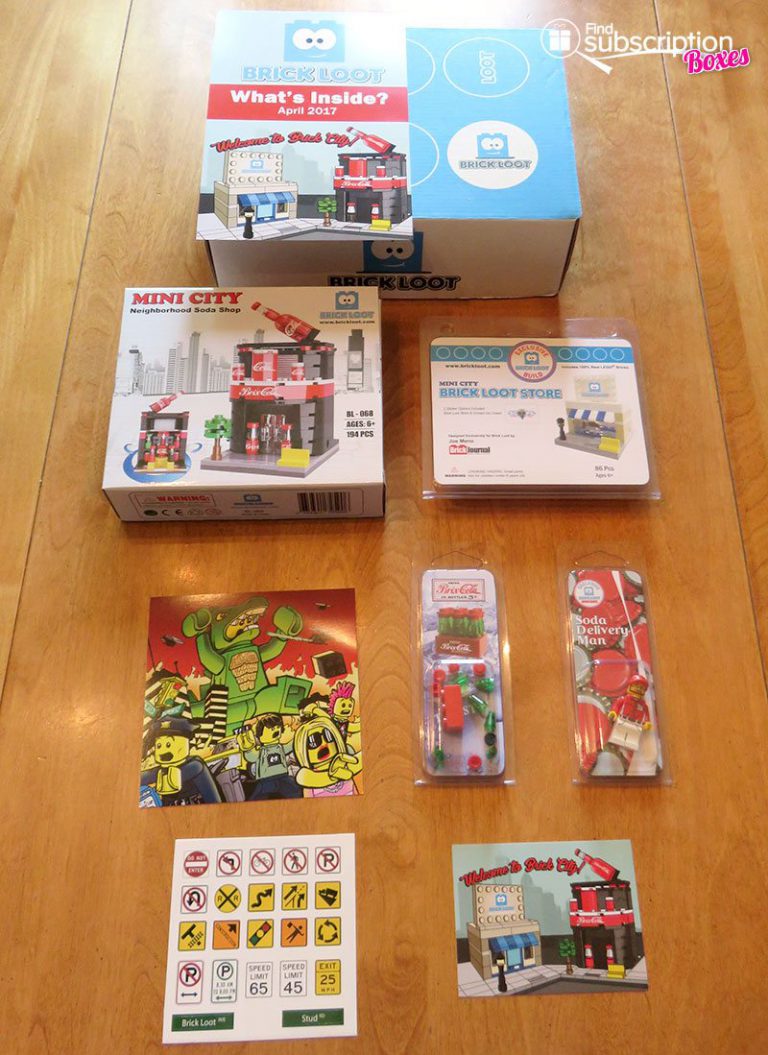 Inside the April 2017 Brick Loot Box
The theme for April 2017 Brick Loot box is "Welcome to Brick City." The unboxing revealed two buildings to add to one's Mini City collection, an accessory to complement one building, a Minifigure, an exclusive art print, an exclusive sticker set to use in one's city, and a collectible sticker with this month's theme.
The Mini City Brick Loot Store is an exclusive build designed by Joe Meno of Brick journal magazine. This build has sticker options to make it with a Brick Loot theme or an Ice Cream Shop theme; our builder chose the ice cream shop, and multiple stickers mean he can change his mind. It has clear windows which makes "window shopping" easy.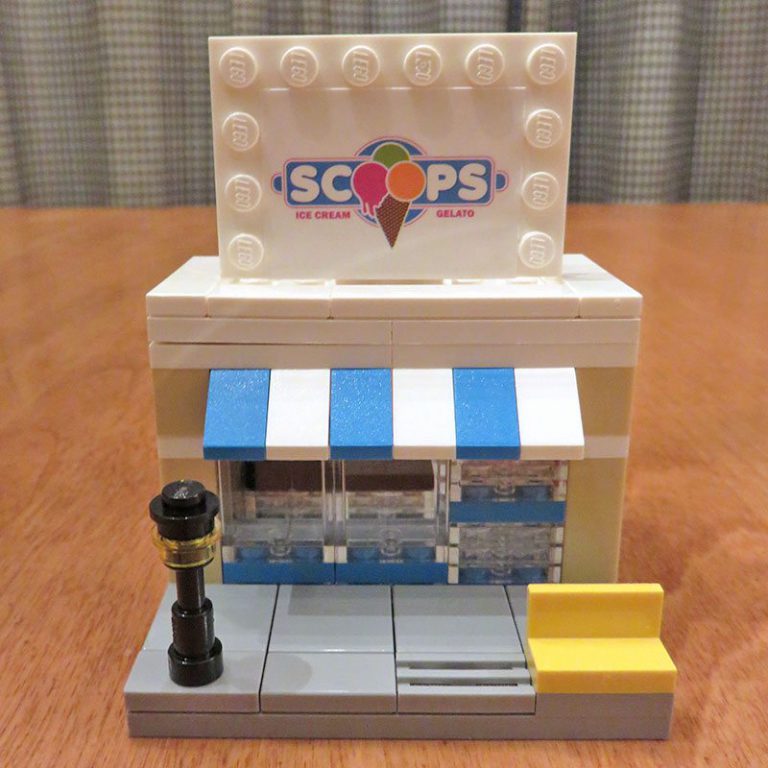 The Mini City Neighborhood Soda Shop featuring "Brix Cola" reminds us of our favorite cola with a red and white logo. It has the feel of an Art Deco style building, and the features are visible from the front and the back.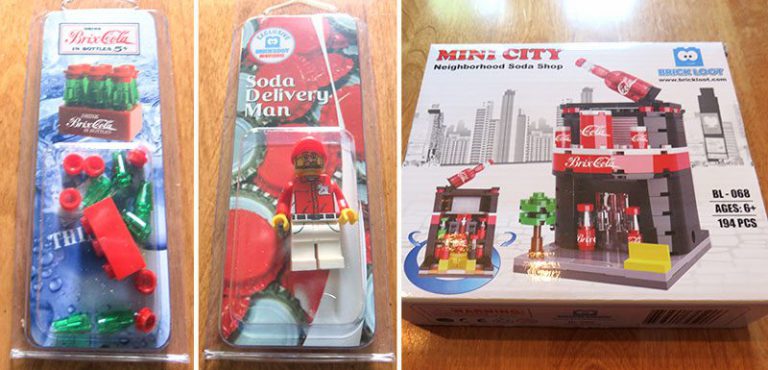 The Brix Cola Crate looks like an old fashion six pack of glass bottles of cola. It's the perfect accompaniment to the soda shop.
The Soda Delivery Man Minifigure is 100% Lego parts and custom printed by United Bricks quality ink.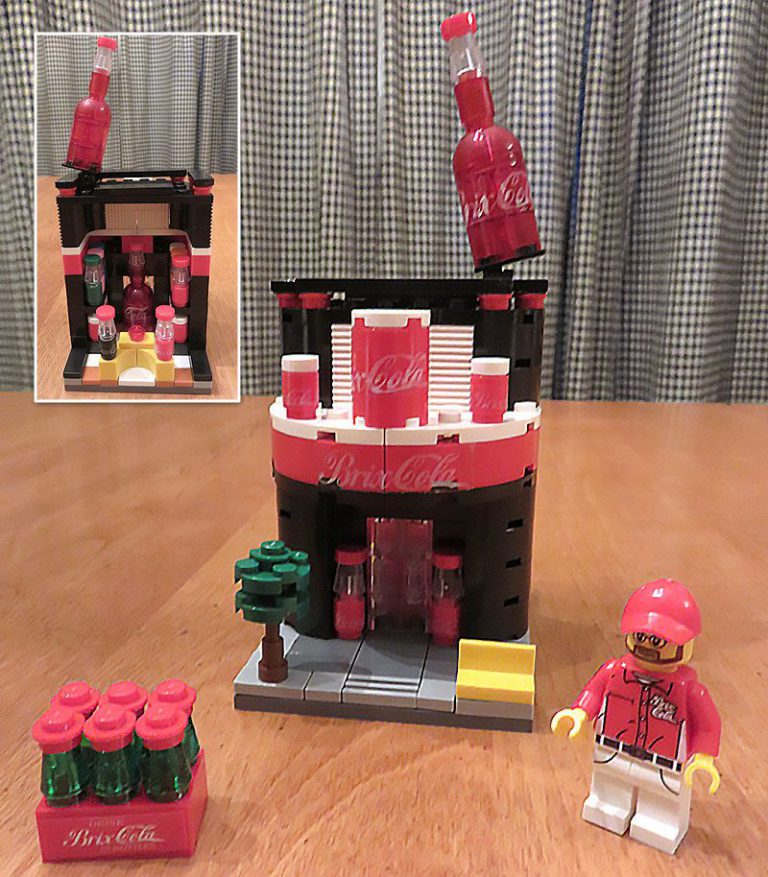 The Exclusive Art Print by Greg Hyland is reminiscent of famous monster known for crashing through cities in the movies. Greg has worked on illustration comics for multiple Lego lines, his own webcomic– Lethargic Lad, and many other projects.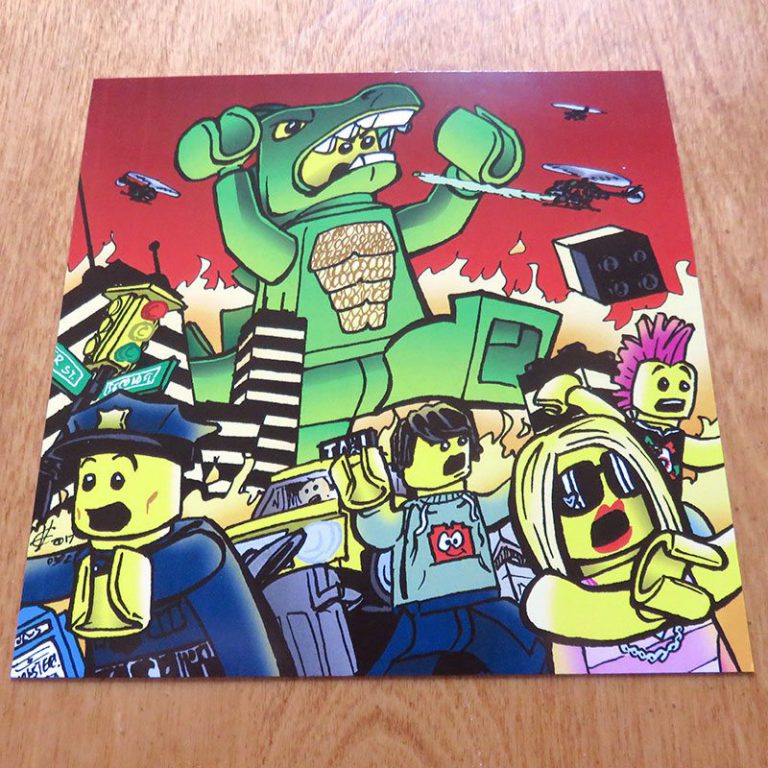 The Street Sign Sticker Pack has custom stickers of street signs perfect for anyone's Mini City and fit Lego tiles. The stickers are super sticky and are not repositionable.
The Exclusive "Welcome to Brick City" collectible sticker is perfect for the collector and features the two buildings in this month's box.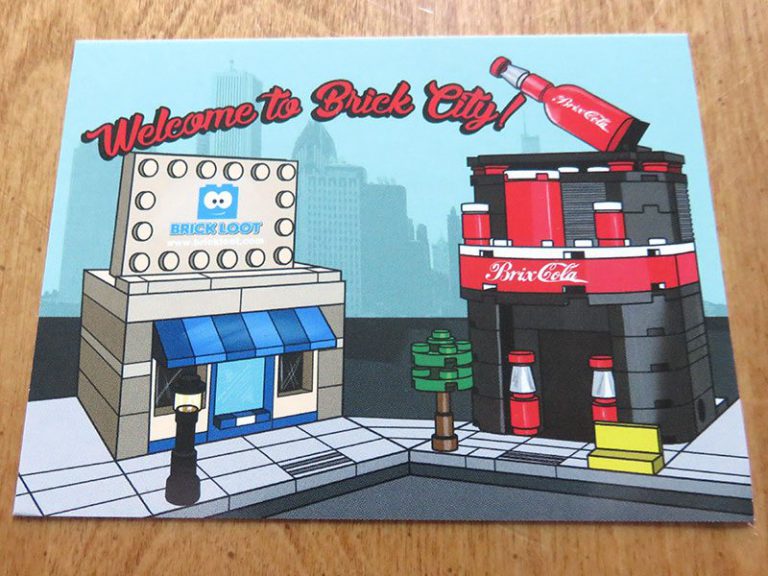 Our builder loved building the stores in the April 2017 Brick Loot box and can't wait to add them to his Lego City. He also has to fight off Dad from taking the cola items which look great with Dad's soda collection.
Brick Loot boxes are geared for anyone ages 6+ (yes, adults, too). Each month's contents are a surprise. There are several plans, and the boxes can be gifted to others.
Brick Loot Coupon Code
Exclusively for Find Subscription Boxes readers, use Brick Loot coupon code FSB10 to save 10% off any Brick Loot subscription!