GlobeIn Artisan Box is a monthly subscription plan that contains a wonderful assortment of highly curated, artisan-made items from all over the world based on the theme you choose. GlobeIn's mission is to "deliver joy by empowering and connecting remarkable, remote artisans to mindful customers." GlobeIn offers several different subscription plans, gift options, and shopping on their website to benefit social good. Their manifesto is spelled out on their website. Each GlobeIn subscription box contains a pamphlet describing in detail each item, its provenance, how it benefits the artisans, and suggested uses. This "Globe In a box" features unique items sure to bring you enjoyment. With today's GlobeIn Artisan Box review, I'm unboxing our April 2017 GlobeIn Eco-To-Go Artisan Box.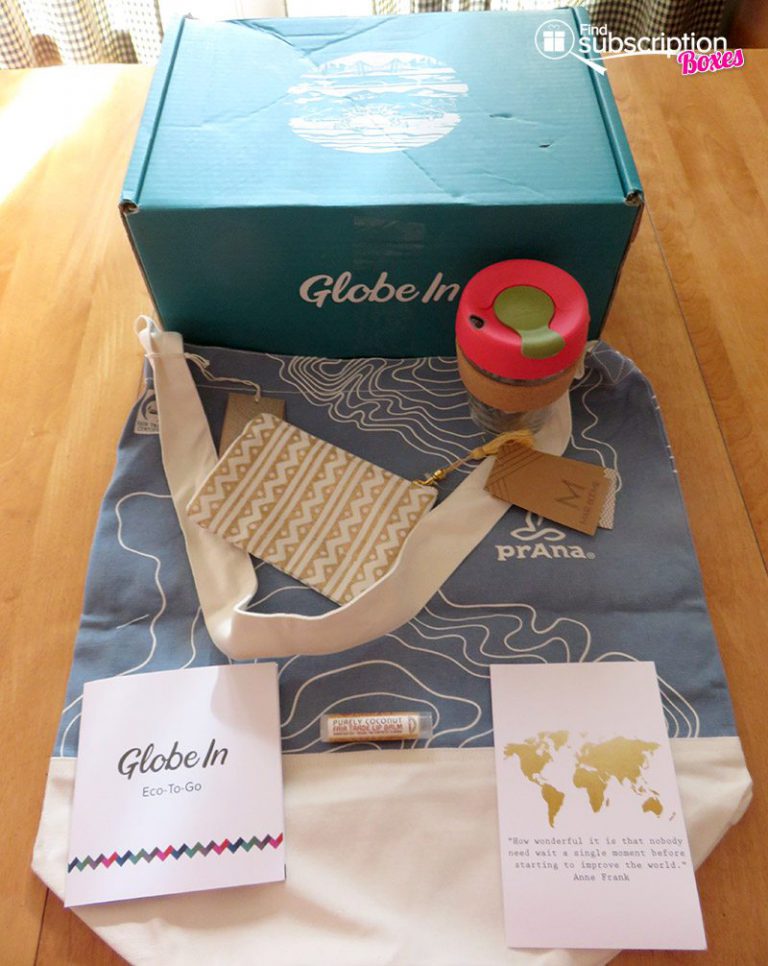 Inside the April 2017 GlobeIn Artisan Box Eco-To-Go Box
There are several themes this month, the first April 2017 GlobeIn Artisan Box is Eco-To-Go. Merging being eco-friendly while living a busy life isn't always easy, but this will help bridge the gap so you can feel you're doing your part. We're reminded of Anne Frank's quote: "How wonderful it is that nobody need wait a single moment before starting to improve the world." as we do our part each day. GlobeIn is also featuring products from SOKO: a brand known for their use of innovative technology to empower artisans while making a difference with social impact through providing more revenue to the artisans and still using ethical materials in creating handcrafted items.
The KeepCup To-go Mug from Australia has a mission to kickstart "the demise of the disposable" by creating a reusable coffee cup for coffee connoisseurs all over the world. Handblown with tempered glass, non-toxic and BPA/BPS-free, and insulated with cork, a sustainable and renewable tree resource of Portugal, the result is an insulated, reusable coffee glass to keep your drink hot, while protecting the environment. And you can use it for any favorite hot beverage—my beverage of choice is tea, and this keeps my tea hot and the splash-free lid lets me take it on the road.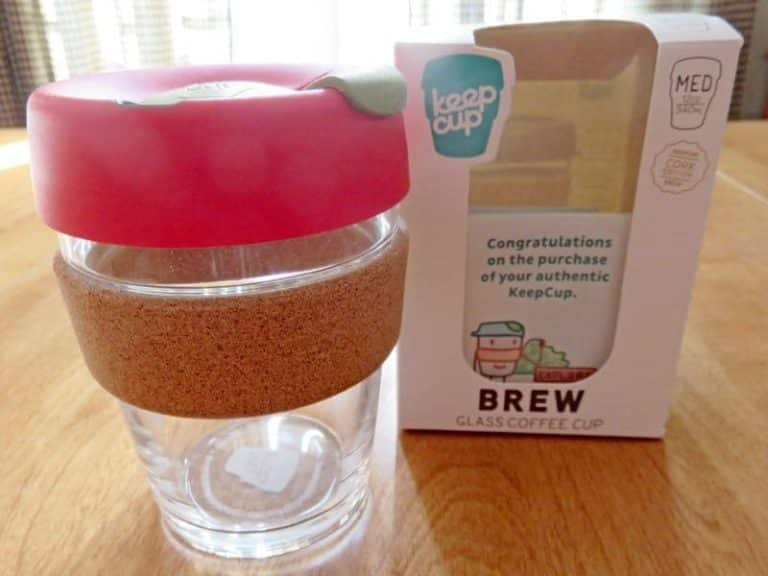 Fair Trade Coconut Lip Balm benefits those in Togo and made by Alaffia, a company which promotes women's health and gender equality. The lip balm is handcrafted from fair trade resources, vegan, and has no synthetic flavors. I love using products that give back to women.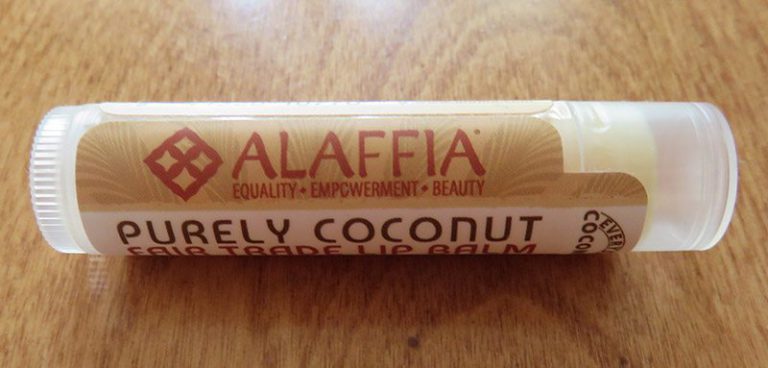 Instead of a basket, we have the Market Tote from India. It's a generous size in the fashionable "bucket" style to hold everything you tote daily. Made by Prana with organic cotton and using fair trade standards, it's eco-friendly while providing safe working conditions for workers, higher pay, and parity for women in the workplace—a rarity for the garment industry. Giving back while doing good makes us all responsible!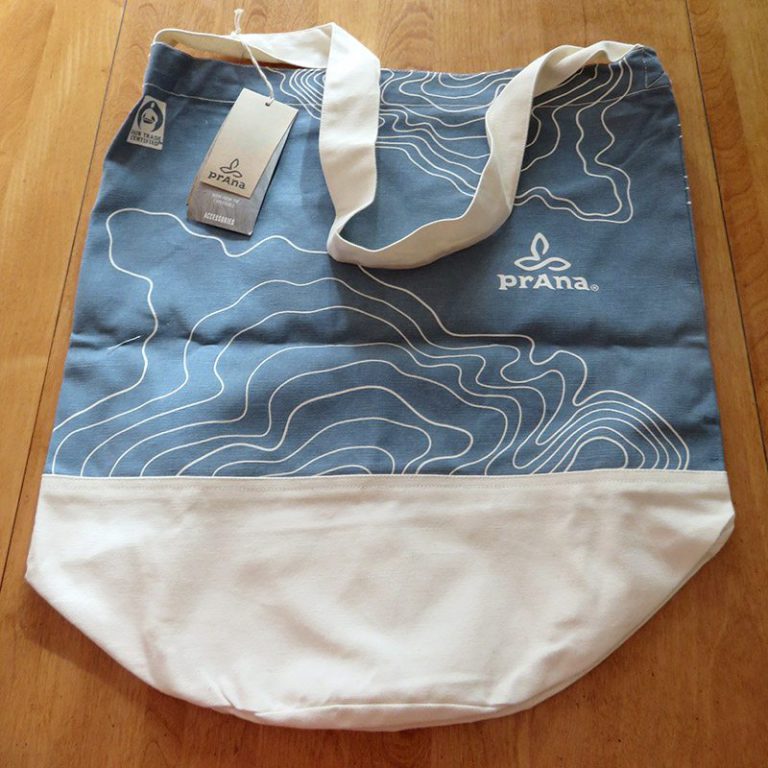 The Metallic Block Print Coin Purse is made in the Barmer community of India using hand block printing. Because this process uses a lot of water, in 2012, a water recycling plant was established to allow the reuse of water up to 15 times, saving a lot of water while reducing the impact on the environment. The artisans benefit with job stability while creating the art form in their desert region. We benefit from the beauty of their creations such as this coin purse which can be used for makeup or any small items we carry daily.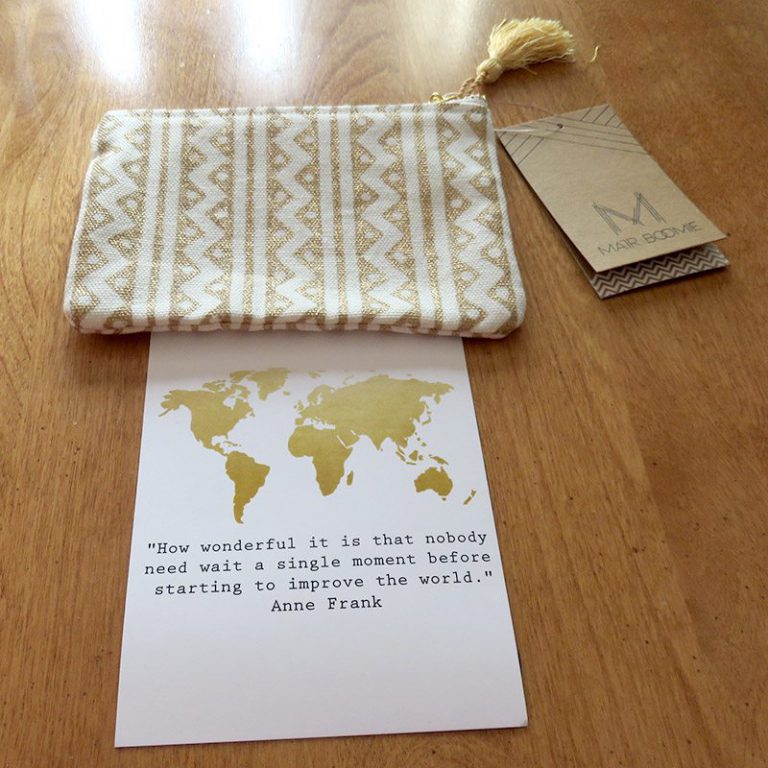 The pamphlet included gives more in-depth information on the artisans and companies, a better understanding and awareness of safe job conditions which can impact steady employment in the industries supported, as well as a positive effect on the quality of life for the artisans. GlobeIn's partnerships bring to light not only artisans in the world, but how supporting the artisans helps reduce poverty by employing many in a global setting.
The April 2017 GlobeIn Eco-To-Go Artisan box allows us to enjoy life on the go while being good citizens to the Earth and helping those around the world as they better their lives through global access.
Globe In's Artisan boxes offer many curated lifestyle products each month with an array of customized themes, discounted up to 50%, supporting artisans in over 40 countries.
GlobeIn Artisan Gift Box Coupon
For a limited time, save $10 off 3 month of longer Artisan Box subscriptions. Use GlobeIn Artisan Box coupon code WELCOME at checkout to claim your discount.