Loot Crate monthly subscription boxes are perfect for geeks and gamers. Each Loot Crate subscription box has a new geek theme and features $45+ worth of geek t-shirts, vinyl figures and other collectibles that fit that month's theme. With today's Loot Crate review, we're unboxing the April 2017 Loot Crate. The April Loot Crate theme was INVESTIGATE.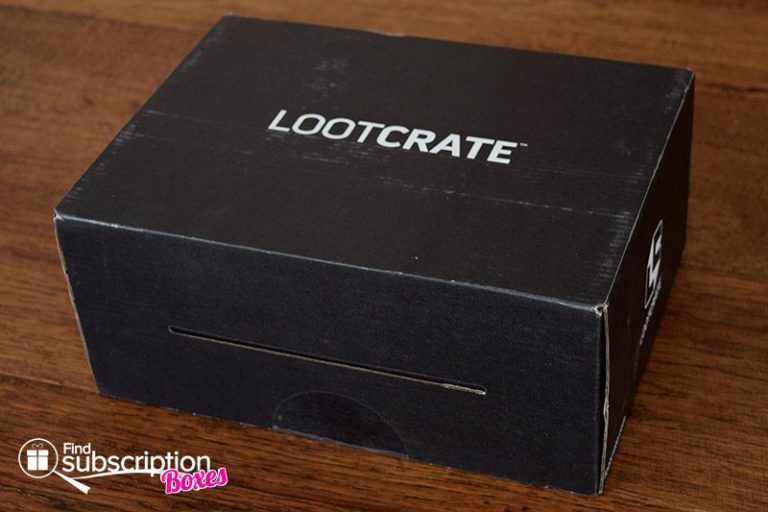 Loot Crate included a colorful, multi-page brochure with pictures and descriptions of this month's collectibles and the brands they represent. This month there was also several clues subscribers needed to "solve" to unlock bonus loot.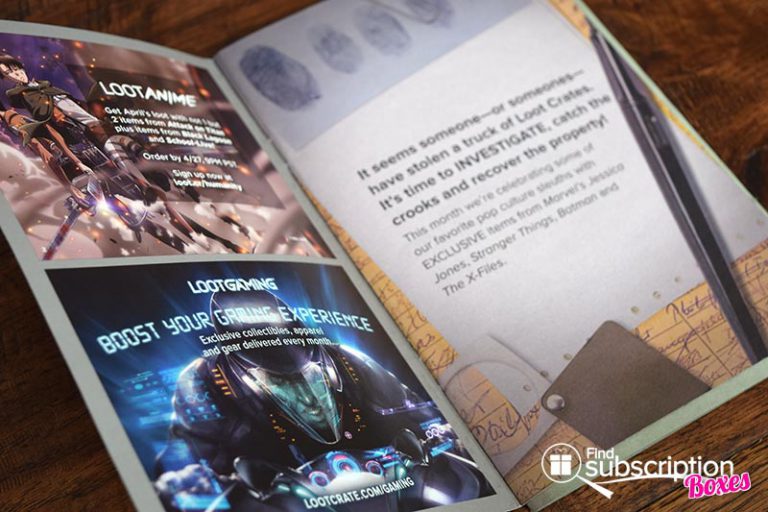 Here's a first look inside our Investigate Loot Crate geek box.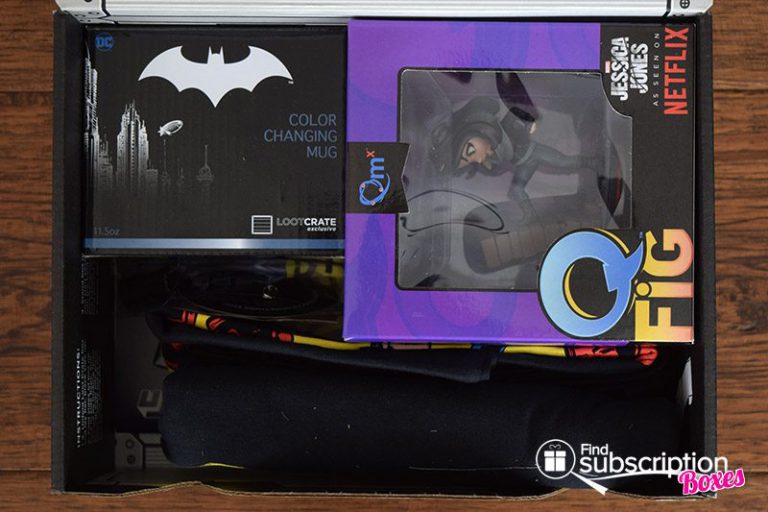 Inside the April 2017 Loot Crate Investigate Crate
There were 5 geek and gamer collectibles in the April Investigate Loot Crate.

EXCLUSIVE Stranger Things T-Shirt
Prepare for Season 2 with this tee showcasing the power of Eleven and the menacing Demogorgon.
EXCLUSIVE Batman Color-Changing Mug
Inspired by DC's Dark Knight Detective and his greatest foe, Gotham's skyline comes alive as you fill this heat-transforming mug.
EXCLUSIVE The X-Files Pencils
This set of 4 The X-Files branded pencils features iconic Mulder quotes and comes in specially designed packaging.
EXCLUSIVE Marvel's Jessica Jones Q-Fig
Inspired by the Netflix series, this Q-Fig showcases Jessica Jones is wearing her trademark scarf, leather jacket and boots while showing her resolve.
EXCLUSIVE April 2017 Loot Pin
The April Loot Pin is a mini-tape recorder design that salutes retro TV/movie detectives.
BONUS: Loot Crate has partnered with Comixology to give subscribers a FREE digital comic every month. This month, Looters receive free digital copies of X-Files (2016) #1 and X-Files: Origins #1!
Loot Crate recently launched the Secret Order of Keys which gives Looters a series of fun challenges to use your loot in new ways, unlock digital keys, and become the ultimate Looter.
April 2017 Loot Crate Review Wrap-Up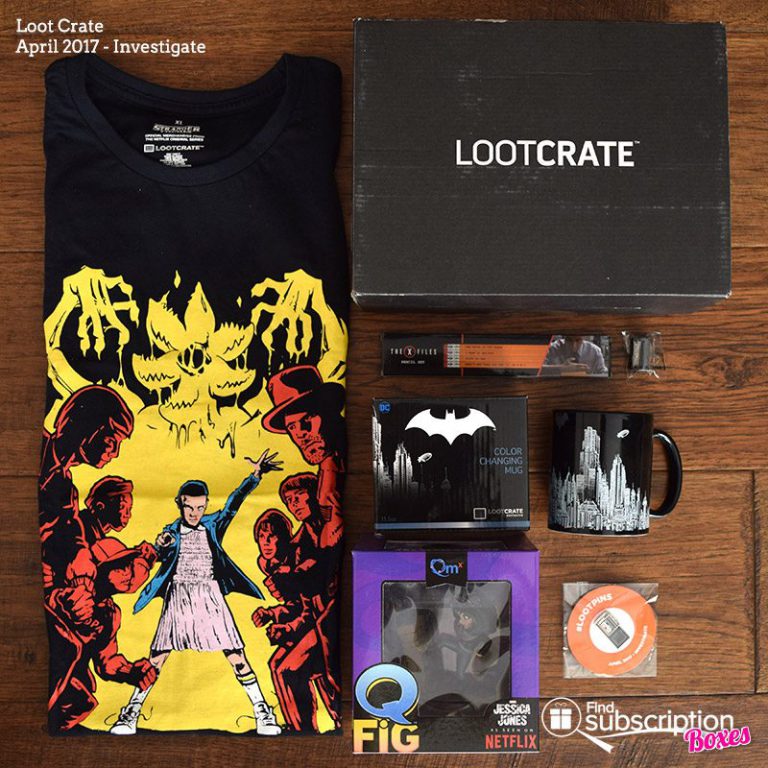 April's Loot Crate had exclusive loot from some of our favorite detective heroes. This exclusive Jessica Jones Q-Fig is modeled after Netflix's Jessica Jones (Krysten Ritter). This sassy vinyl figure shows Jessica Jones using her super-strength to kick down a wall.
We're big fans of color-changing mugs. They make your morning cup of coffee so much more interesting. With the Batman Color-Changing mug, green gas clouds from The Joker's latest attack and a bright yellow Bat symbol appear in the skyline.
Stranger Things fans will love this exclusive tee featuring Eleven. It shows Eleven ready to use her psychokinetic with the Demogorgon lurking in the background.
Next are the fun X-Files pencil. Loot Crate also included a small pencil sharpener so you can get ready to take some notes. Each pencil has a Mulder quote like "The truth is out there" and "Trust no one."
Which was your favorite April Loot Crate Investigate crate collectible?
Make sure you check out the Loot Crate May 2017 box spoilers for a sneak peek into next month's geek and gamer box!
Loot Crate Coupon Code
Don't miss another box! Save $3 off new Loot Crate subscriptions when you use coupon code LOOTR3. Sign-up for 12 months of Loot Crate geek boxes and you'll get a free Loot Crate t-shirt!