The Trendy Box delivers a monthly jewelry and accessories subscription box to your door every month. Each jewelry box features 2-4 trendy fashion accessories or jewelry items that fit that month's theme. With today's The Trendy Box review, we're unboxing the April 2017 The Trendy Box. The April The Trendy Box theme was Fun & Whimsical and featured fun jewelry that can be easily dressed up or down.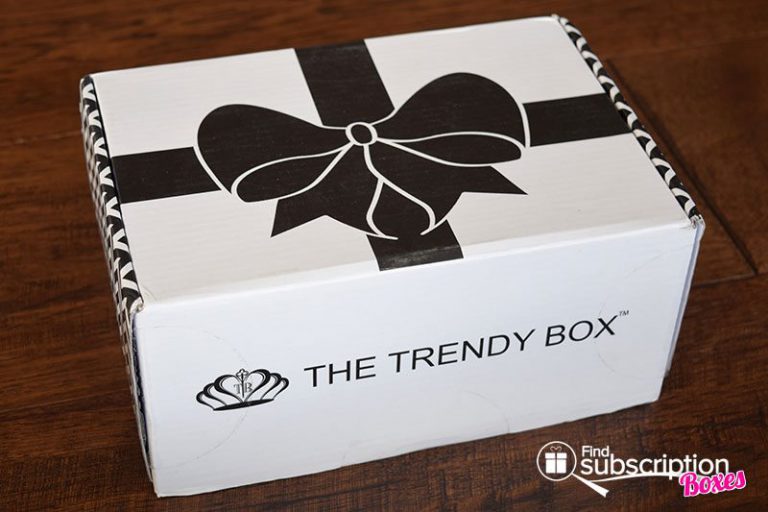 Each The Trendy Box monthly jewelry box includes a card the describes the jewelry and accessories in that month's box. Each card also lists the MSRP for each jewelry item.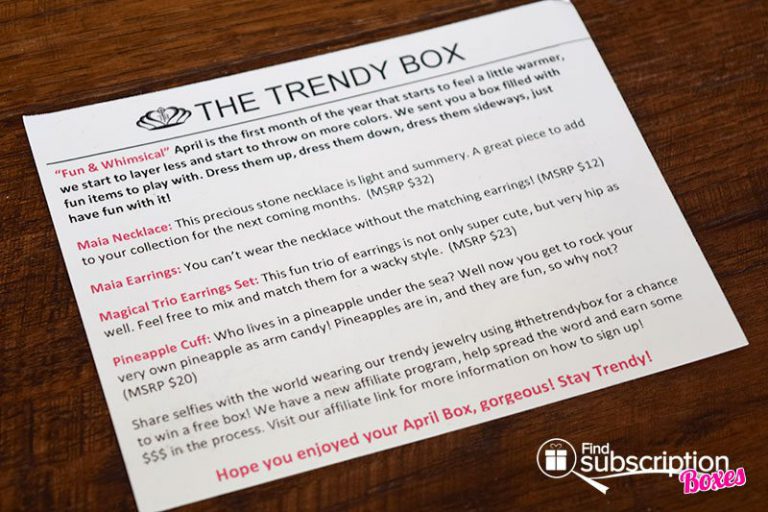 Here's a first look inside our April The Trendy Box.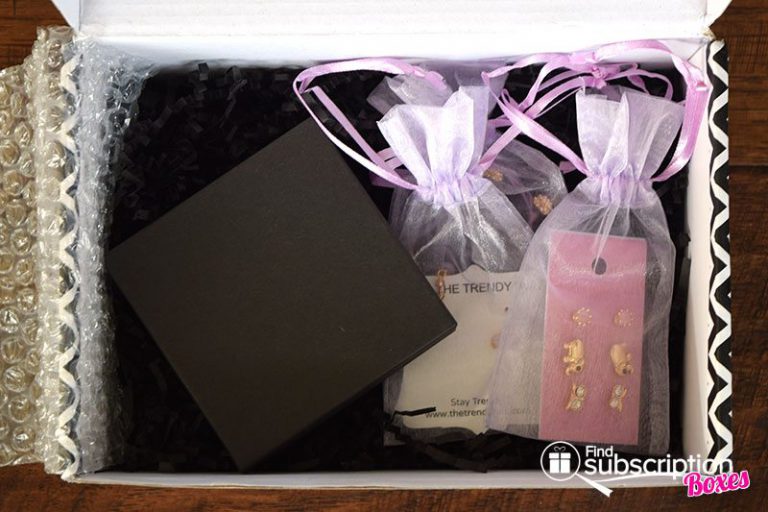 Inside the April 2017 The Trendy Box
There were 4 jewelry items in our April The Trendy Box.
Maia Necklace, $32 MSRP
This precious stone necklace is light and summery.

Maia Earrings, $12 MSRP
Wear these matching earrings with the Maia Necklace to complete the look.

Magical Trio Earrings Set, $23 MSRP
This fun trio of earrings is not only super cute, but very hip as well. Mix and match them for a wacky style.

Pineapple Cuff, $20 MSRP
Rock your very own pineapple as arm candy!
April 2017 The Trendy Box Review Wrap-Up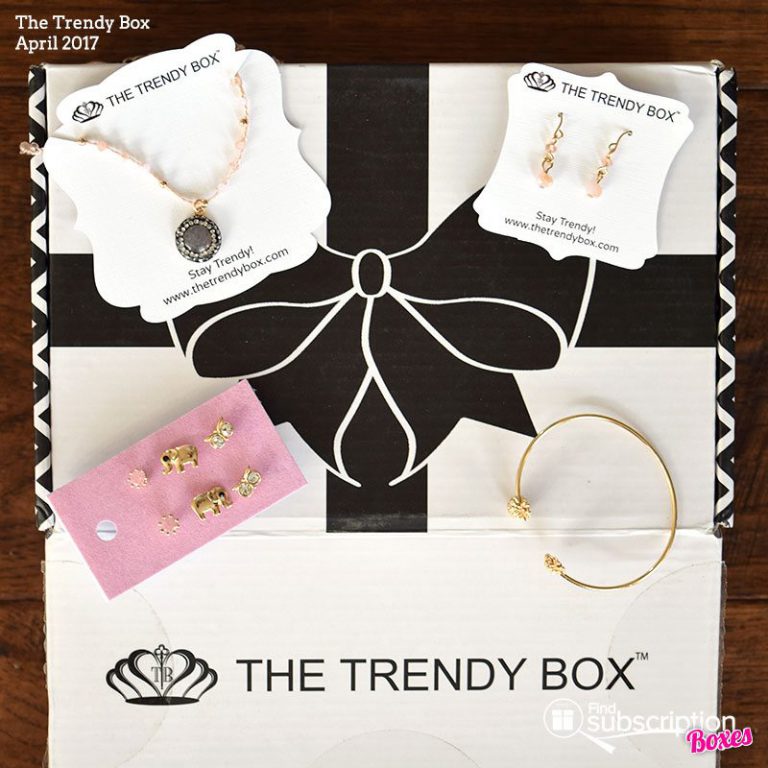 The April The Trendy Box had gorgeous, delicate jewelry items that can be mixed and matched to create a variety of looks. The matching Maia Necklace and Earrings feature lovely, light pink beads to add a touch of femininity to any outfit. Crystals encircling the gem pendant on the necklace that catch the light and sparkle.
This month's wrist accessory is a simple Pineapple Cuff. This ready-for-summer cuff has two tiny golden pineapples on each end. Small crystals accent each pineapple. We love the playfulness of the Magical Trio Earring Set. Each of the earrings can be worn alone or with any of the other jewelry items in April's "Fun & Whimsical" The Trendy Box. The total MSRP value of the April 2017 The Trendy Box was $87!
Which was your favorite April The Trendy Box jewelry piece?