The BlockheadBox by Fight4Them is a dog monthly subscription box for Bully Breeds, Heavy Chewers, and your favorite Blockhead Dog. Each Blockhead box features durable dog chews and toys, and high quality treats, as well as t-shirts, hats and other gear for dog-loving owners. A portion of Blockhead Box sales support charities, rescues and humane law enforcement to combat animal cruelty and dog fighting. With today's Blockhead Box review, we're unboxing the August 2016 Blockhead Box.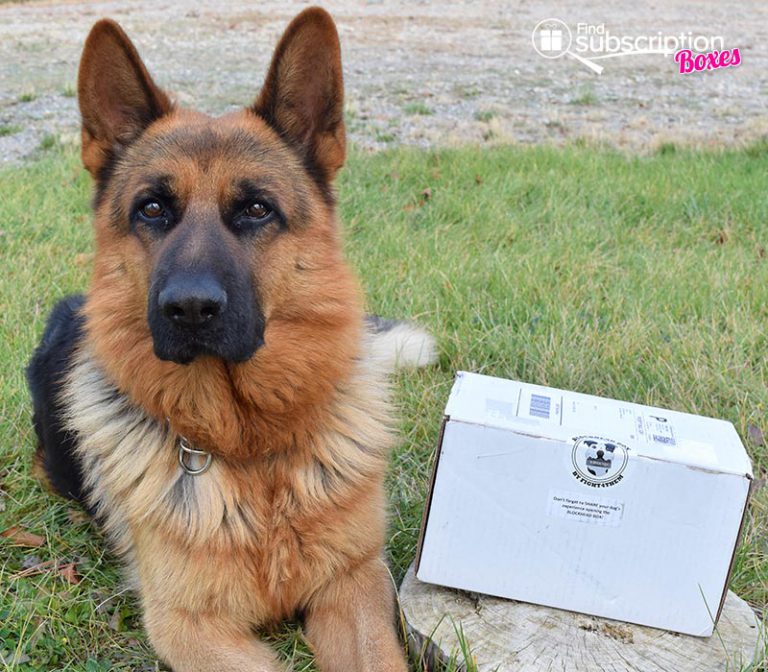 Fight4Them.org includes a product card that describes a little about the organization, as well as listing the durable dog products in that month's dog box. A portion of all Blockhead Box proceeds go to charities. The August dog box had a flyer for FurBridge – an animal rescue and community outreach program.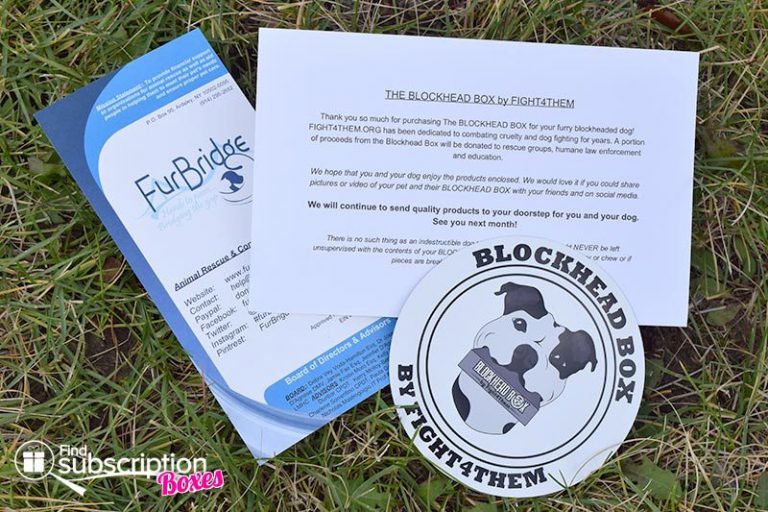 Inside the August 2016 Blockhead Box
There were 6 dog products and 1 human item in the August Blockhead Box.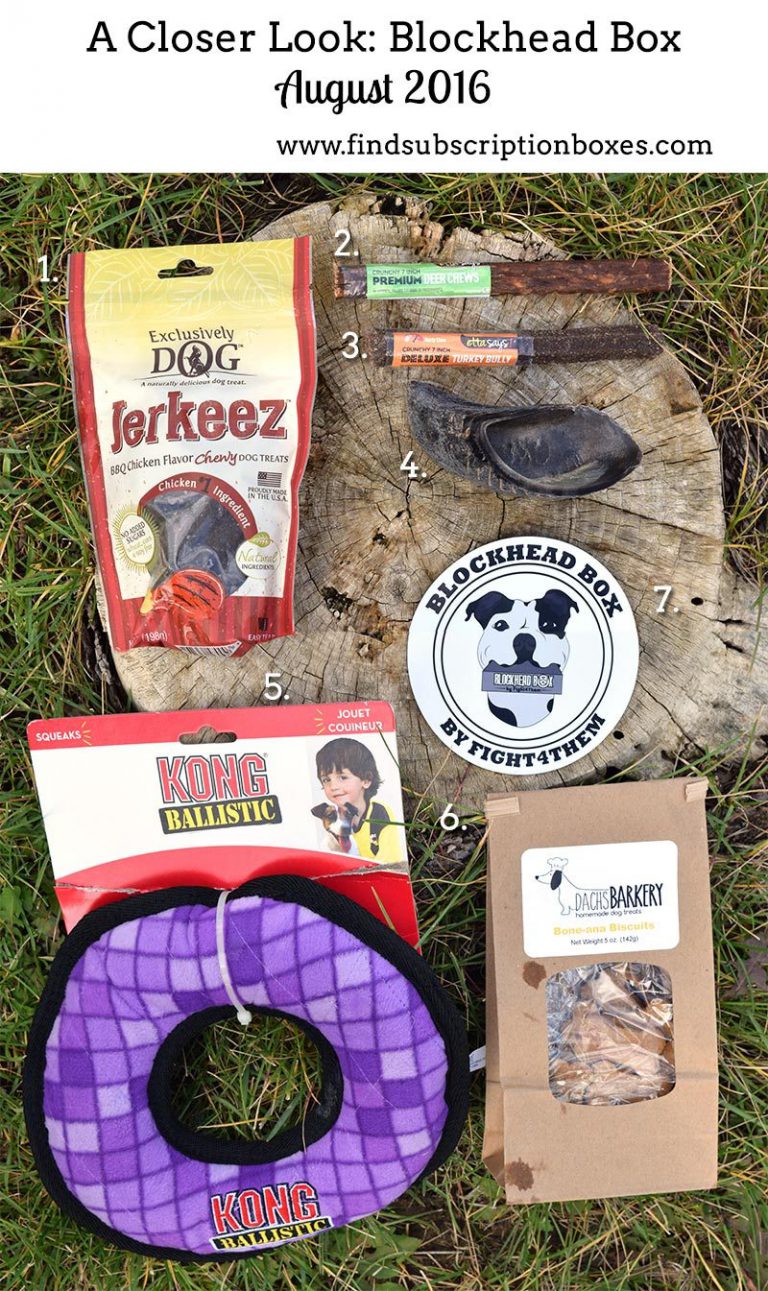 Exclusively Dog Jerkeez – BBQ Chicken Flavor Chewy Dog Treats
Etta Says! 7″ Premium Crunchy Chews – Deer Chews
Etta Says! 7″ Deluxe Bully – Turkey Bully
Hoof Dog Chew
Kong Ballistic Ring Dog Toy
Dachs Barkery Bone-ana Biscuits
Blockhead Box Magnet
August 2016 Blockhead Box Review Wrap-Up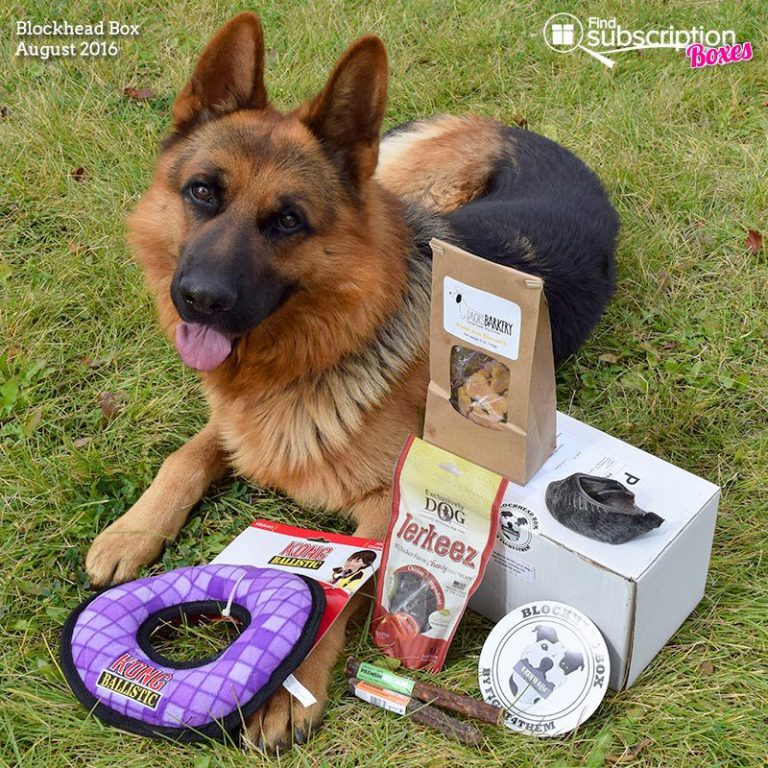 The August Blockhead Box was filled with delicious and healthy dog treats, dog chews and toys that were perfect for our dogs. The Kong Ballistic Ring is a durable dog toy designed for heavy chewers. With 3 layers of material and extra stitching, it can withstand chewing while still being gentle on your dog's teeth and gums. We especially like that you can throw it in washing machine when it gets dirty.
This was the first time we've given our dogs a hoof to chew on. This looks like a cow hoof, which is a natural dog chew alternative. It's very hard (it's a hoof!) so it will take a few weeks for the dogs to finish chewing on them.
Our German Shepherd devoured the Etta Says! crunchy dog chews. We couldn't tell if he liked the deer or turkey more, but the slobber was proof enough that he enjoyed both. They're definitely crunchy and might break apart when your dog eats them. Our "taste tester" didn't leave any crumbs.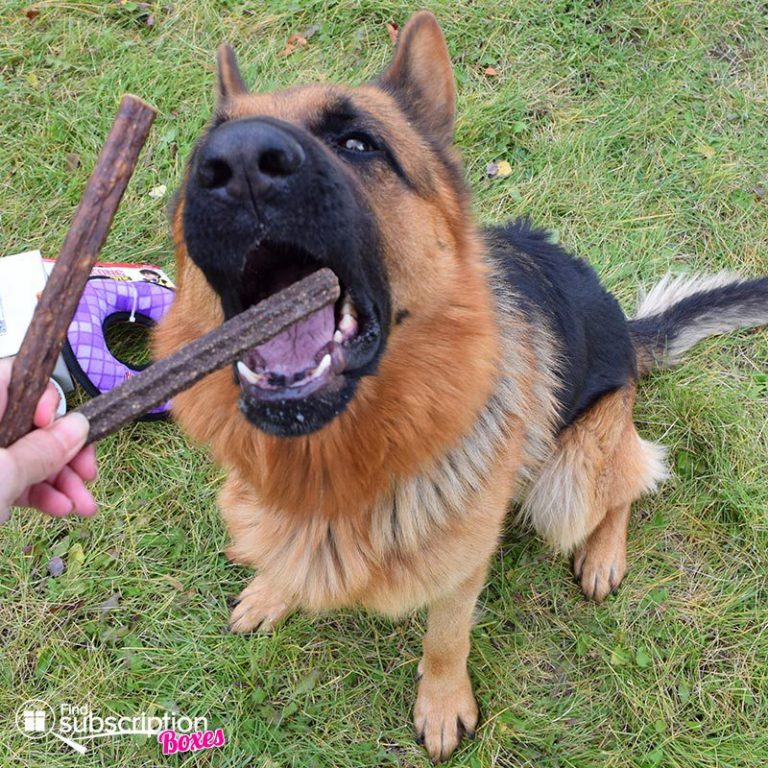 The Jerkeeze BBQ Chicken dog treats are a healthier alternative to traditional dog treats. They're made with all natural ingredients, with chicken as the first and main ingredient. There aren't any added sugars, wheat, corn or soy. The treats look like thick pieces of jerky but you can easily tear it into smaller pieces if you want to use them as a training aide. Needless to say, the dogs loved these.
The treats from Dachs Barkery are "homemade." We like that the ingredient list is simple and "dog-friendly" – coconut flour, peanut butter, eggs, banana, coconut oil, and honey. The peanut butter and banana combo is a real tail-wagger.
Which was your dog's favorite August Blockhead Box dog item?
Blockhead Box Coupon
For a limited time, use Blockhead Box coupon code FIRSTBOX20 to save 20% off your 1st month of Blockhead Box! If you're one of the 1st 100 subscribers, you can save 10% off your subscription for life with code FOUNDER10.