We're bringing you our August Loot Gaming crate review! Loot Gaming is a monthly subscription box for video game fans that sends $60+ worth of epic collectibles, figures, apparel, accessories and more from the biggest and best video game franchises every month. With today's Loot Gaming review we're unboxing the August 2017 Loot Gaming crate. The August Loot Gaming theme was FORTRESS.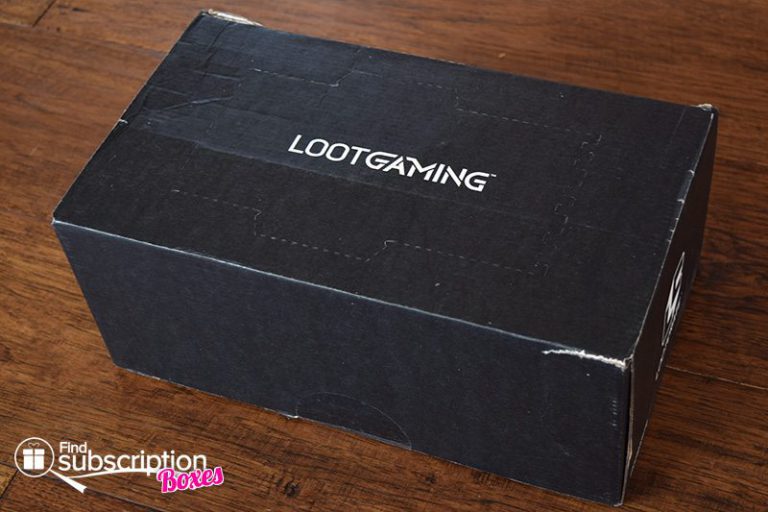 Loot Crate includes a colorful, two-sided poster that represents the monthly theme. Pictures and descriptions of all of the video game collectibles in the box are on the back of the poster.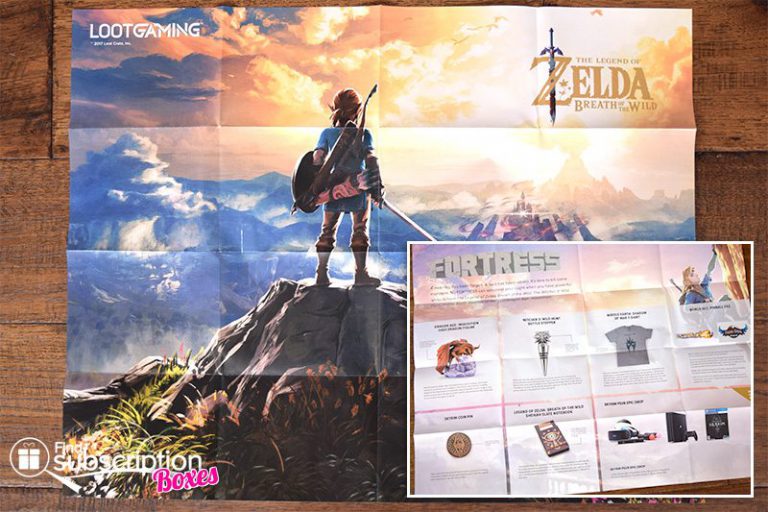 Here's the first look inside our August 2017 Loot Gaming Fortress crate.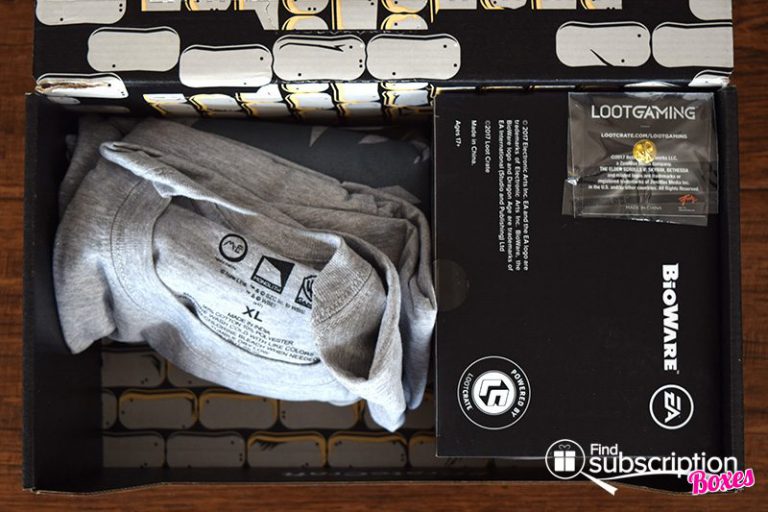 Inside the August 2017 Loot Gaming FORTRESS Crate
There were 5 video game collectibles in the August Fortress Loot Gaming subscription box.

EXCLUSIVE Middle Earth: Shadow of War T-Shirt
Gear up to take over the fortress and amass an unstoppable army with this Lord of the Rings shirt.
EXCLUSIVE Dragon Age: Inquisition High Dragon Figure
This incredibly detailed High Dragons figure from Dragon Age: Inquisition is ready to perch on top of your collection.
Witcher 3: Wild Hunt Bottle Stopper
Open a bottle of your favorite beverage and then save the rest for later with this Witcher 3 bottle stopper.
Legend of Zelda: Breath of the Wild Sheikah Slate Notebook
Record your real life adventures with this Legend of Zelda notebook. The design is based on the in-game model of the Sheikah Slate created to help Link fight Calamity Ganon.
EXCLUSIVE Skyrim Coin Pin
The August Loot Gaming Fortress Pin is designed to look like a coin from the world of Skyrim.
BONUS DLC: This month, Loot Crate also included Bonus DLC for Pinball FX2! Check your emails for instructions to get the Iron & Steel Pack
August 2017 Loot Gaming Review Wrap-Up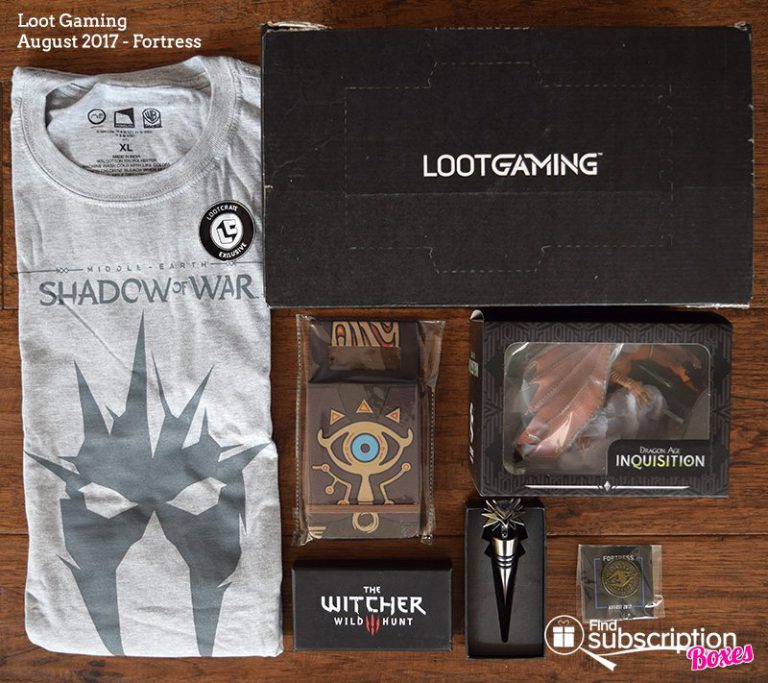 The August 2017 Fortress Loot Gaming crate delivered a great variety of collectibles from a wide mix of video games. Our favorite video game collectible for the month is the ridonculous Dragon Age: Inquisition dragon vinyl figure. This dragon is incredibly detailed and looks quite ferocious perched on the rock. We generally keep our figures mint in the box, so we found this great video that shows all the details of the figure:
LOTR fans will instantly recognize the Nazgul helm featured in this month's exclusive t-shirt. The Nazgul were the kings from the race of Men who, through the power of their Rings, became corrupted and servants of Sauron.
Next up is the Witcher 3 Bottle Stopper. This heavy metal stopper has a detailed wolf head to represent the School of the Wolf. Use it to cork or stopper your opened wine bottle or other bottled beverage.
Finally, the Zelda notebook is a geek chic way to jot down important notes or reminders. The pages are blank and the notebook has an elastic band you can use to help keep the notebook closed or to mark your place.
What was your favorite geek item from the August Fortress Loot Gaming crate?
Make sure you check out our September Loot Gaming spoilers for a sneak peek into this month's gamer crate!
Loot Gaming Coupon Code
Save on new Loot Gaming subscriptions today! Use Loot Gaming coupon code SAVE3 for $3 off any new Loot Gaming subscription. Promo code SAVE10 will save 10%, offering a larger discount on 3+ month subscriptions. Click here to join Loot Gaming today and save!