Bespoke Post is kicking off April with a new Box of Awesome – the Bespoke Post Maker Box. The Bespoke Post Maker box is curated for the "hard-working, grill-mastering, workbench-helming" man.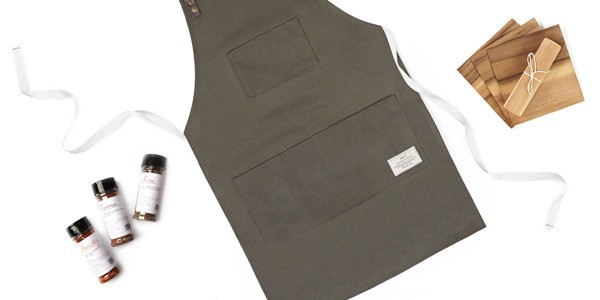 The Bespoke Post Maker Box includes:
Able, Workman's Apron, 20″ W at the bottom, 10″ W at the top, 31″ L
We fused style, simplicity, and sturdiness into this made-in-the-USA olive green number. It has to stand up to anything you could throw at it and then some, so we chose a heavy, waterproofed duck canvas complemented by a soft, strong, top-of-the-line Horween Chromexcel leather neck strap. The end result is this rustic, rugged, ready-for-anything addition to your workspace — wherever that may be.
Spice Collection
Reach for these when you need a big hit of flavor with just a quick shake. They'll kick any cut into high gear, but don't limit yourself: roasted vegetables, oven-fried potatoes, and soups are all fair game.
Cedar Wraps, 4 pack
These hail from the Western Red Cedar range that snakes up the Pacific Northwest. Use them to wrap up whatever's on your menu along with some aromatics, then toss the whole thing onto the grill or into the oven to impart a smoky cedar note.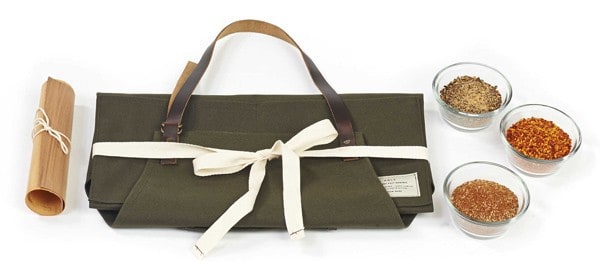 Want to get the Bespoke Post Maker Box? Use code LONELY to save 30% off your first Bespoke Post box. The Bespoke Post Maker box is just $31.50 with code when you purchase a Bespoke Post subscription or $38.50 with code for a one-time purchase.