Birchbox has just announced an exclusive collection of products that are great for new moms – the Birchbox Bundle of Joy Set.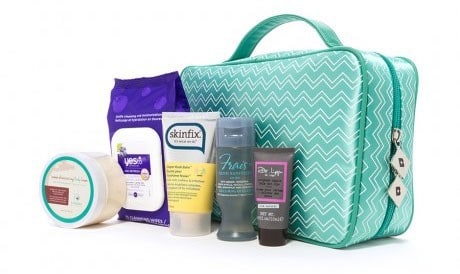 For new moms, they know that it's the little things that make all the difference—whether it's staring at those tiny fingers and toes for hours on end, getting a few precious hours of sleep, or having the right tools in their mom arsenal. This Bundle of Joy set has all the essentials (made with good-for-baby ingredients, of course) they need to maximize their time and energy so they can focus on the important things
The Birchbox Bundle of Joy Set includes:
Sienna Naturals Baobab Oil Moisturizing Body Cream (4 oz.)
FRAIS™ Hand sanitizer EVERYDAY (1.7 fl. oz.)
Yes To Blueberry Facial Towelette (30 towelettes)
Dr. Lipp Nipple Balm (15 ml.)
Skinfix Diaper Rash Balm (2 oz.)
The Birchbox Bundle of Joy Set has a $71 value but is on sale for just $52 – a $19 savings! Want to save more? Use Birchbox coupon code WELCOMEOFFER20 to save 20% off your first Birchbox order.
Do you know someone who would love the Birchbox Bundle of Joy Set?