Bokksu is a food subscription box that sends out snacks sourced directly from Japan each month. Bokksu  offers two subscription options. The Classic Box contains 20-25 snacks and a tea pairing, as well as a tasting guide and free shipping. Prices for this box range from $33 – $39, depending on how many months you prepay.
The Tasting Box contains 8 – 10 snacks, and it also has the tea pairing, tasting guide, and free shipping. Prices for this box range from $16 to $19.
Today I will be reviewing April 2019's Classic Box!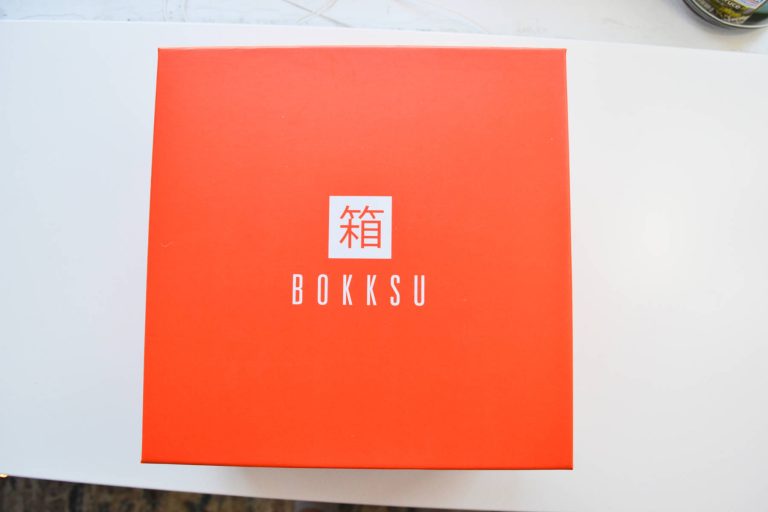 April's box is themed "Hanami Festival" – also known as the cherry blossom festival. It is a longstanding Japanese tradition of welcoming Spring! I loved Bokksu's Hanami curation last year, and I am excited to see what they have sent us this time around.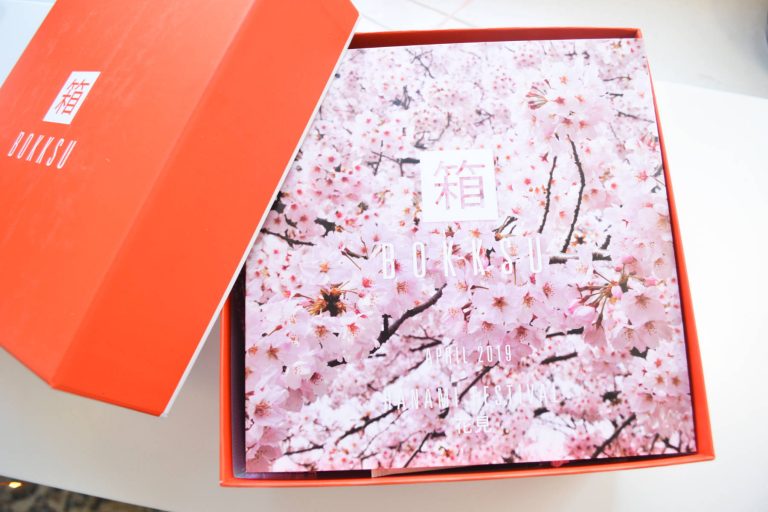 Bokksu included a brochure that had information about each snack and about Hanami festival. I love these brochures; they give an in-depth look at Japanese culture. I also really like that there is a map showing which region of Japan each snack comes from.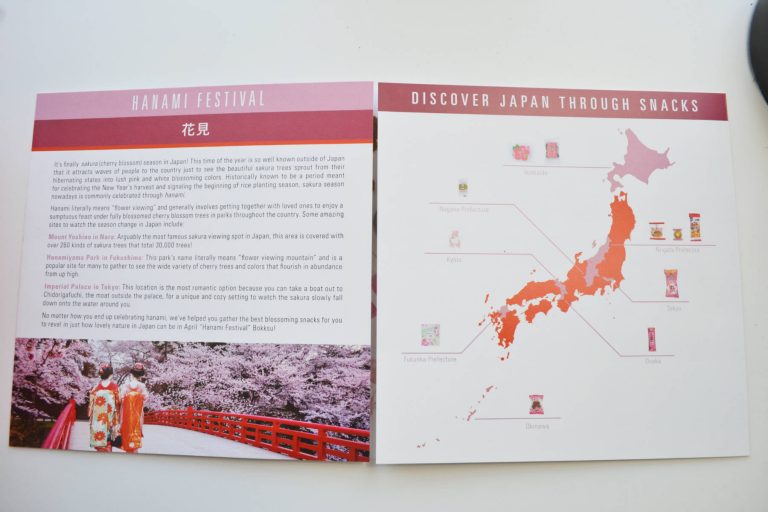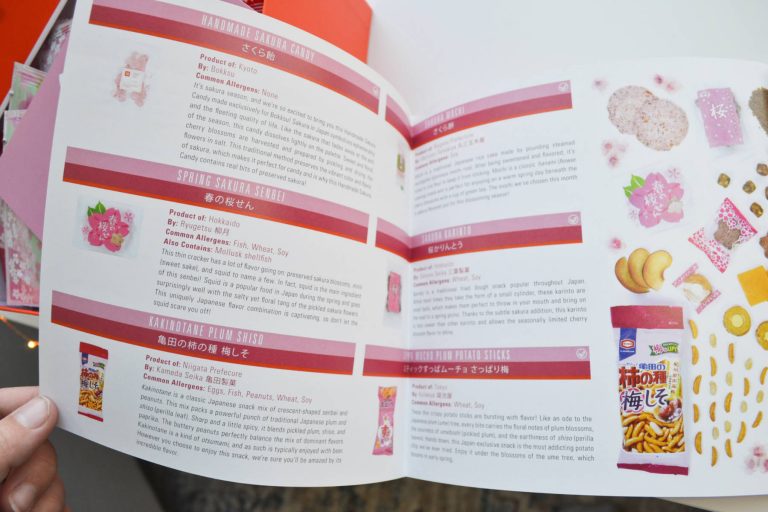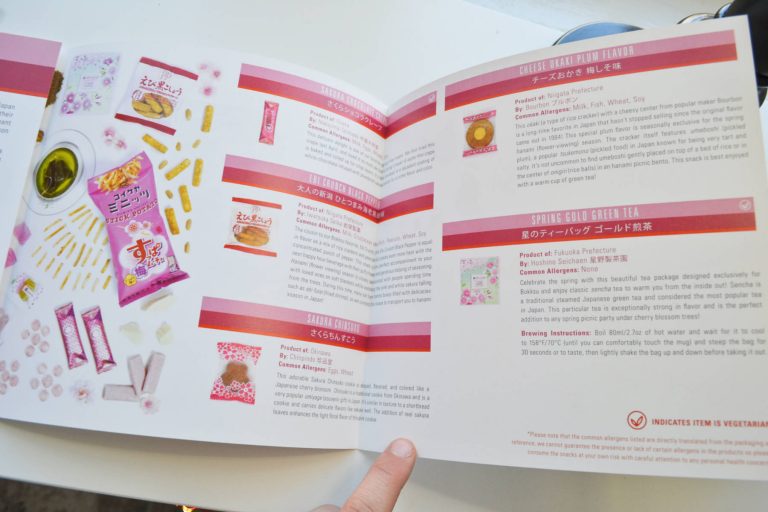 The box also included a note from Bokksu's founder, announcing Bokksu's new reward system. You can read about it at bokksu.com/rewards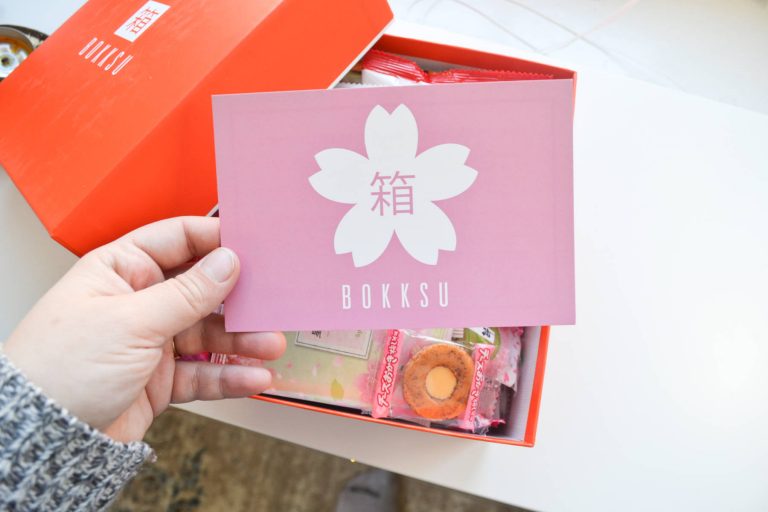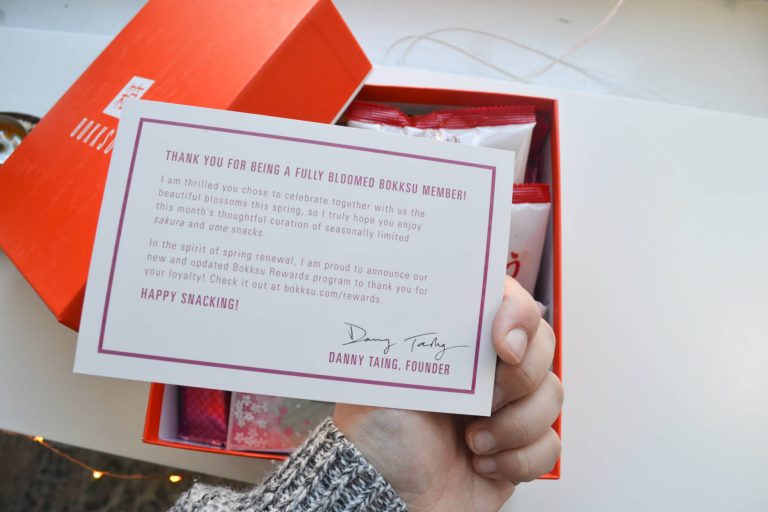 There was a total of 23 snacks in this month's box, as well as 3 tea pairings.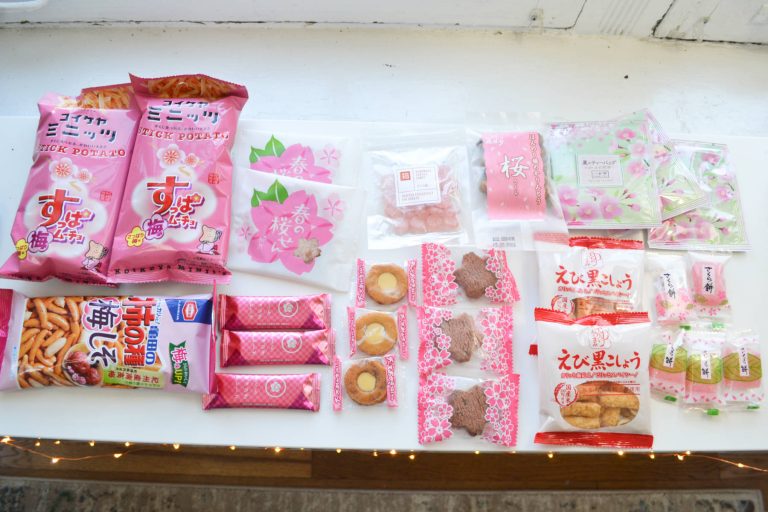 Spring Gold Green Tea x3
This month's tea pairing is designed exclusively for Bokksu. I love the beautiful floral packaging; it is definitely fitting for the cherry blossom theme. This is a very strong green tea; bitter and herbal, and very refreshing. It uses sencha, which is considered the most popular tea in Japan. Green tea has grown on me over the last year, and I found myself enjoying this!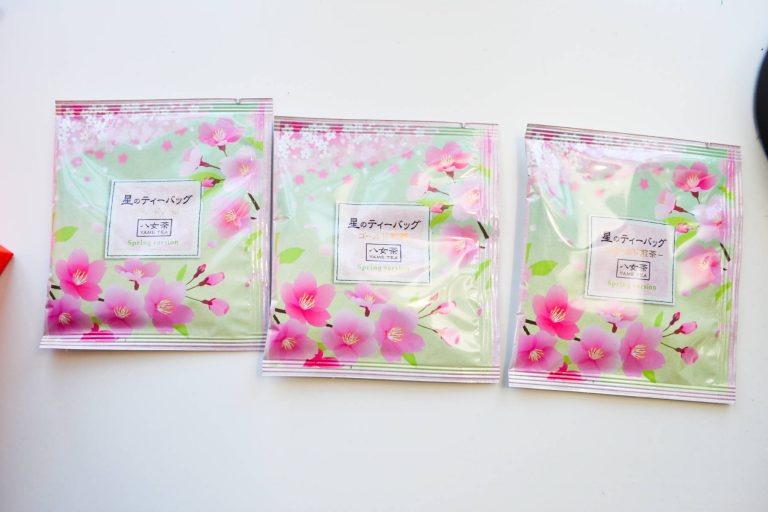 Sakura Mochi x5
I have eaten a lot of mochi, but this kind is very unique. It doesn't have a soft, pasty filling like many mochi. Instead, the entire snack is made of a homogeneous substance that reminds me if you crossed a Peep candy with Jello. The mochi is flavored with cherry blossom, and has a sweet and delicate flavor. They may be bite-sized, but these are snacks to savor!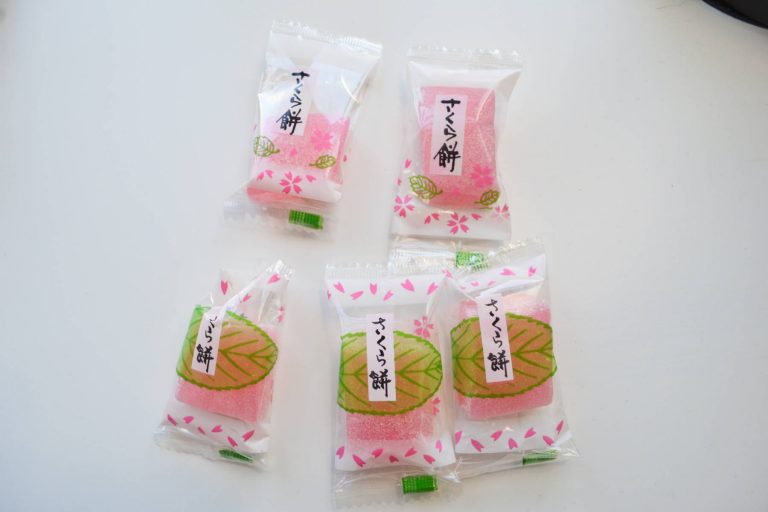 Sakura Chinksuko x3
This delicious cookie is shaped, flavored, and colored like a Japanese cherry blossom. It is crumbly and buttery, and has a light floral flavor. There are actual sakura leaves baked into the cookie, which adds to the floral sensation. I could eat these all day! They are scrumptious dipped in tea. I find the flavor to be a little too delicate to go with coffee.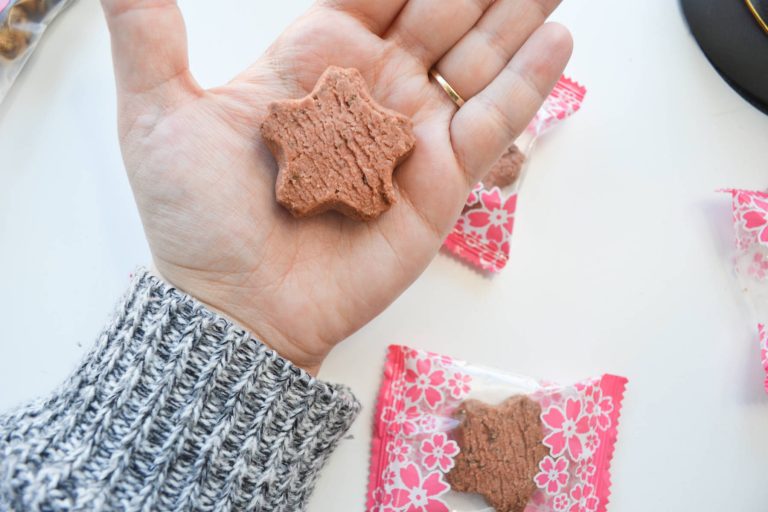 Sakura Karinto
Karinto is a fried dough snack that is popular in Japan. These are flavored with sakura and have a slightly sweet, pungent flavor. The texture kind of reminds me of a pretzel! They are coated with something that tastes like aniseed – which I am fortunately a fan of. However, I know a lot of people don't enjoy the flavor of anise, so this snack may be received with mixed feelings.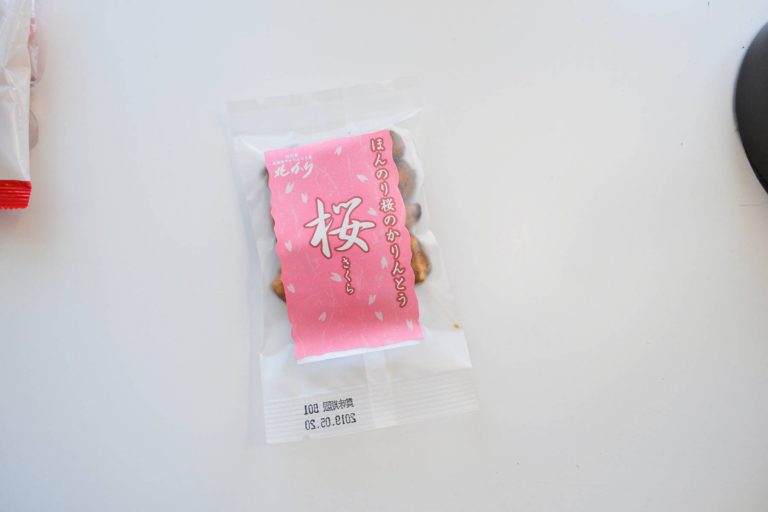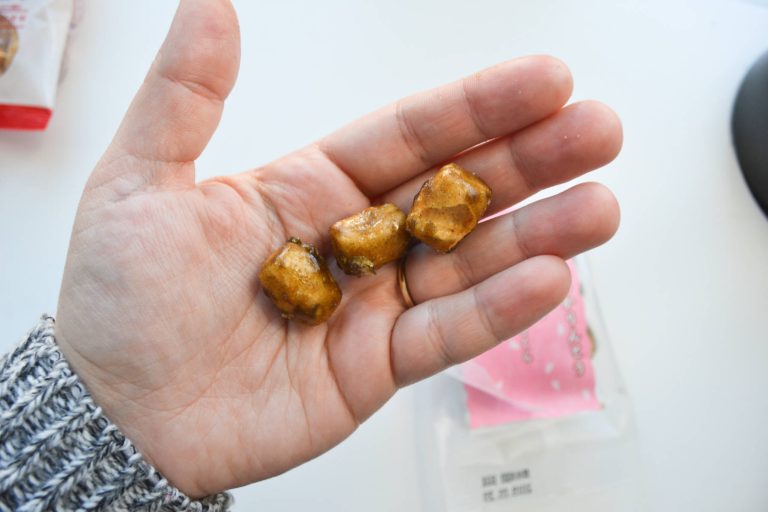 Ebi Crunch Black Pepper x2
This is basically Ebi Crunch, which I've received before, but with the addition of black pepper. These would make a great bar snack when enjoyed with a beer – but since I don't like beer and I can't eat raw peanuts, I wasn't the biggest fan. The rice crackers were okay, but they didn't really stand out to me.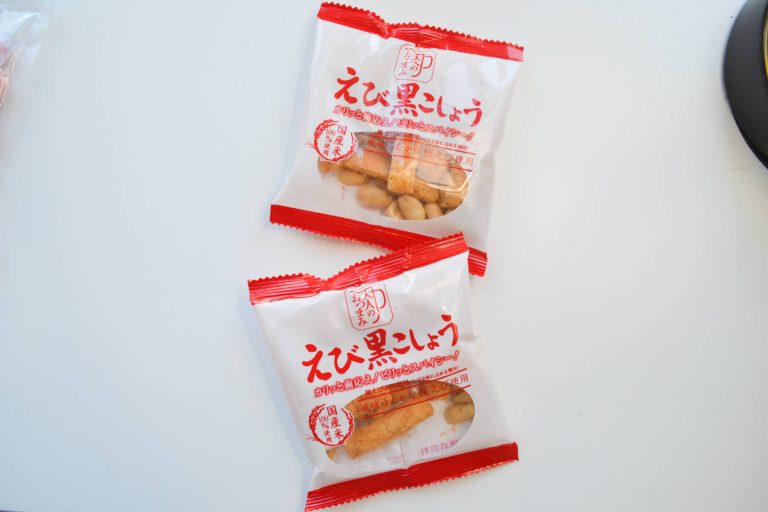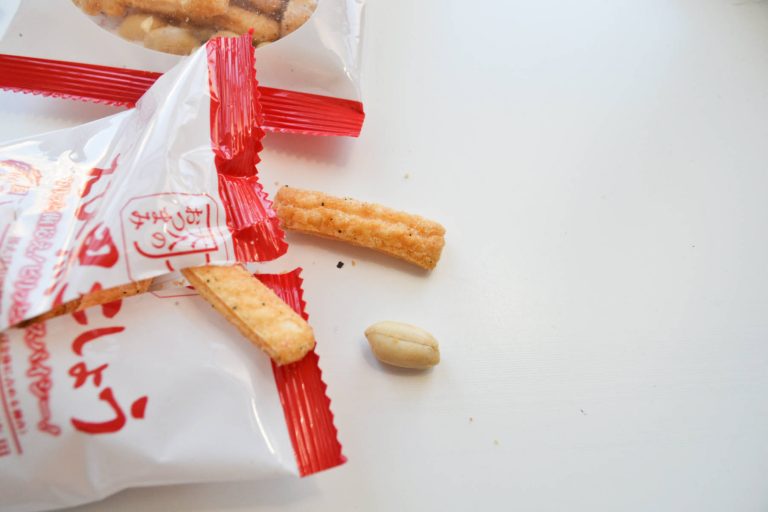 Cheese Okaki: Plum Flavor x3
I was a little taken aback when I saw these. That's a pretty large hunk of cheese inside the crackers, and I haven't always liked cheesy Bokksu snacks. However, I felt the cheese worked well with the salty cracker, and the pickled plum specks. This snack kind of reminded me of Keebler Cheddar Sandwiches I grew up eating, but slightly tart from the pickled plums. I might not go out of my way to buy these, but I would eat them again.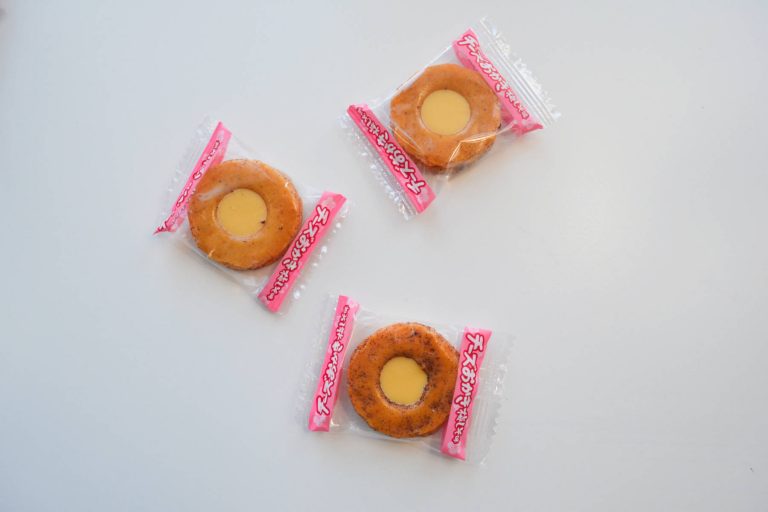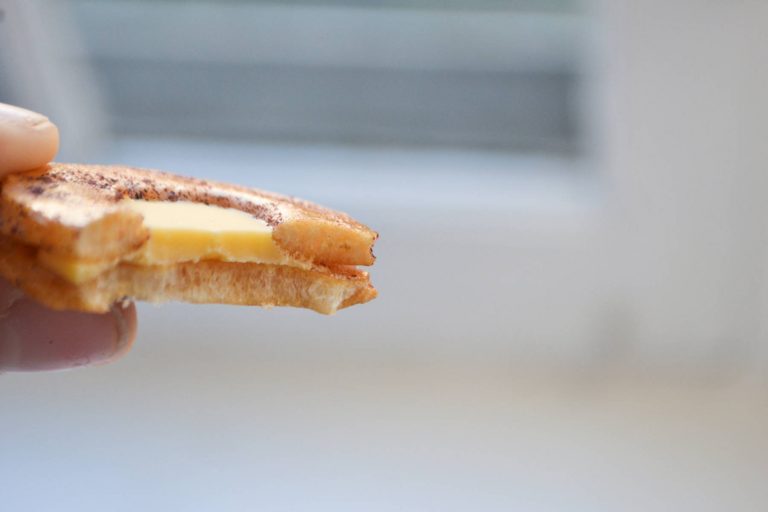 Sakura Chocolate Crepe x3
If you've been reading my reviews for a while, you know I am a chocoholic. Add a wafer, and I'm obsessed. These sakura chocolate crepes are no exception! The wafers are light and crispy, and the white chocolate coating is rich and sweet. Like all the other snacks, the chocolate is flavored with sakura and has a slight floral flavor. This is another snack that goes perfectly with tea!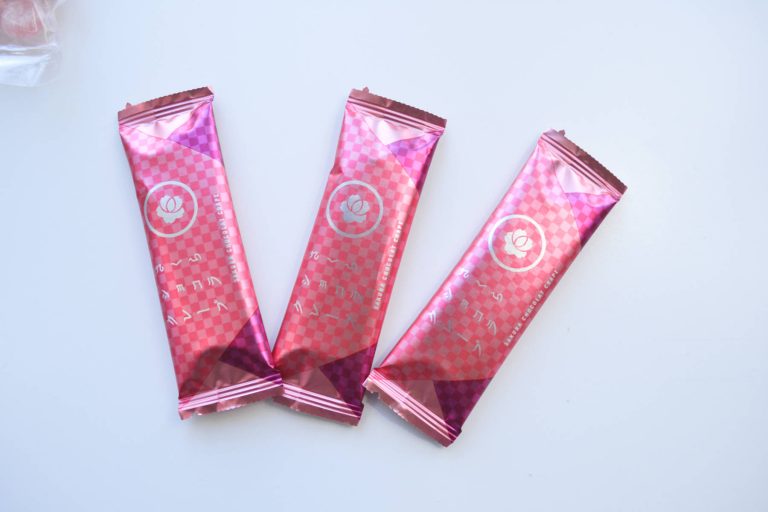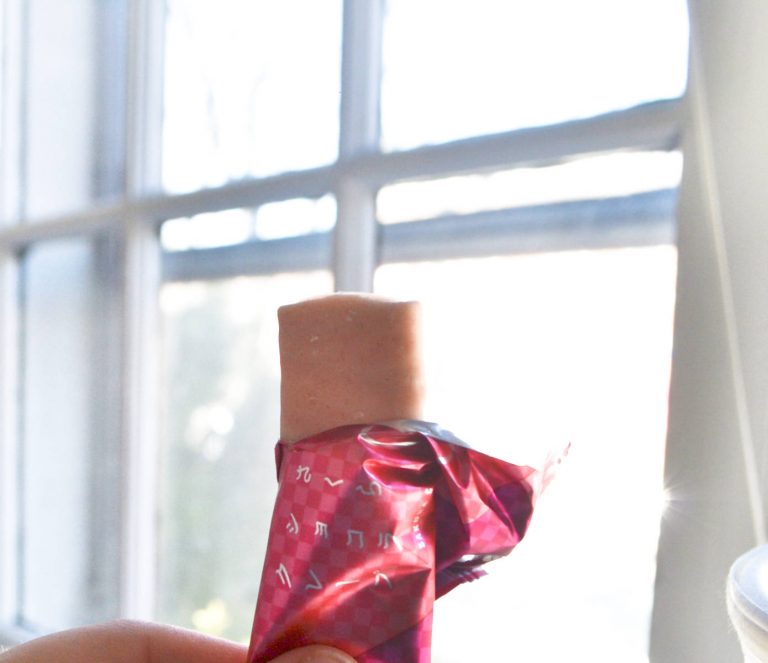 Suppo Mucho Plum Potato Sticks x2
I was so happy to see these in my box!! I first tried this snack in April 2018's box, and they are the best potato chips I've ever tried. They are similar to salt & vinegar chips, except the plum flavoring makes them a tad fruity. I know fruity chips sounds odd, but trust me they are addictive!! I've already eaten both bags and I need more!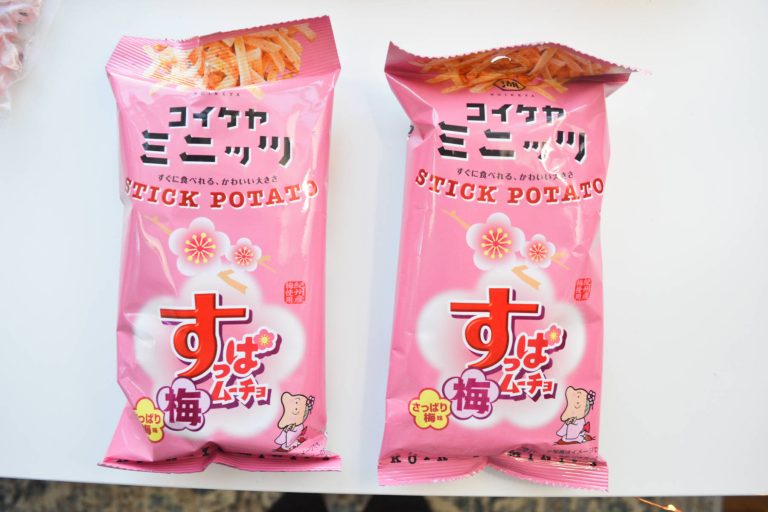 Kakinotane Plum Shiso
Another bar snack… *sigh*. No, I am sure that many subscribers would be happy to receive this snack! I just have to be careful not to eat any of the raw peanuts. I actually liked the rice crackers in this mix; they were flavored with pickled plum, shiso, and paprika. That flavor combination elevates the snack beyond simple bar food.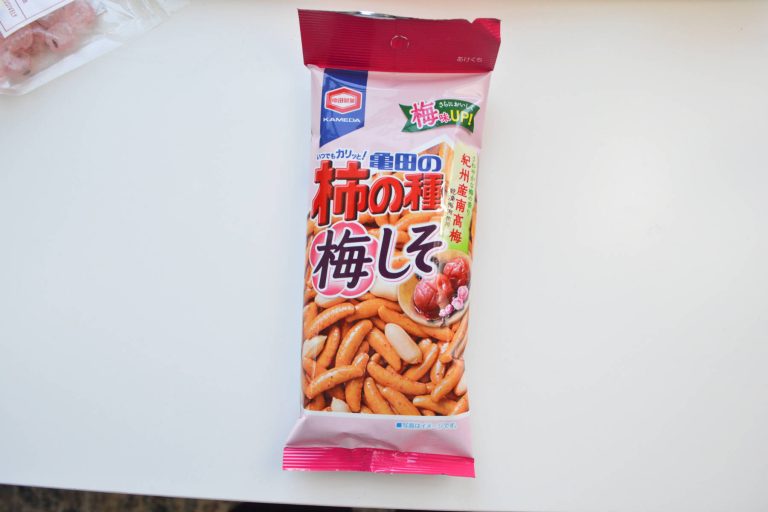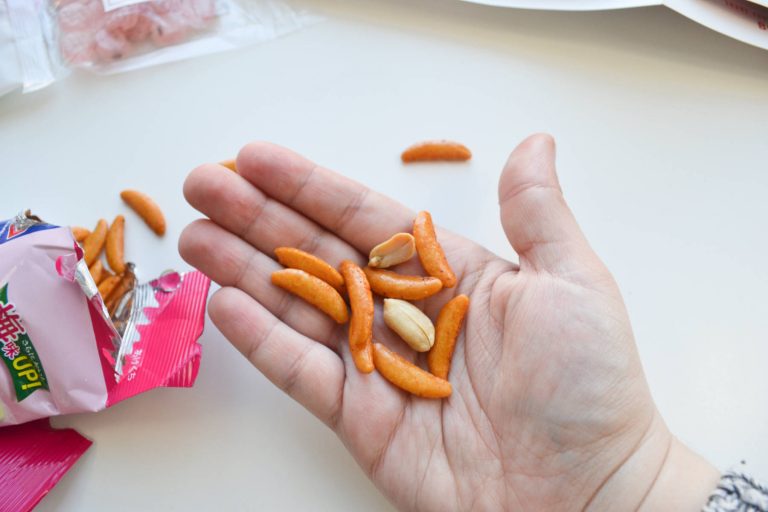 Spring Sakura Senbei x2
I had high hopes for this senbei based on the cute packaging. I thought perhaps it would taste like cherry blossom and those pickled plums I couldn't get enough of.. Well, I should have read the snack's description first. These do contain sakura, but they also contain squid. The result is an odd, slightly fishy flavor that doesn't sit right with me. Honestly, I think it would be better if the fishy flavor was more pronounced.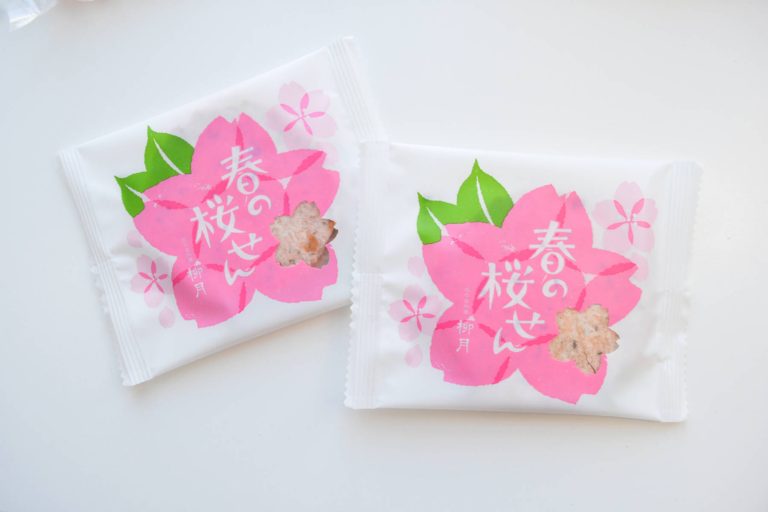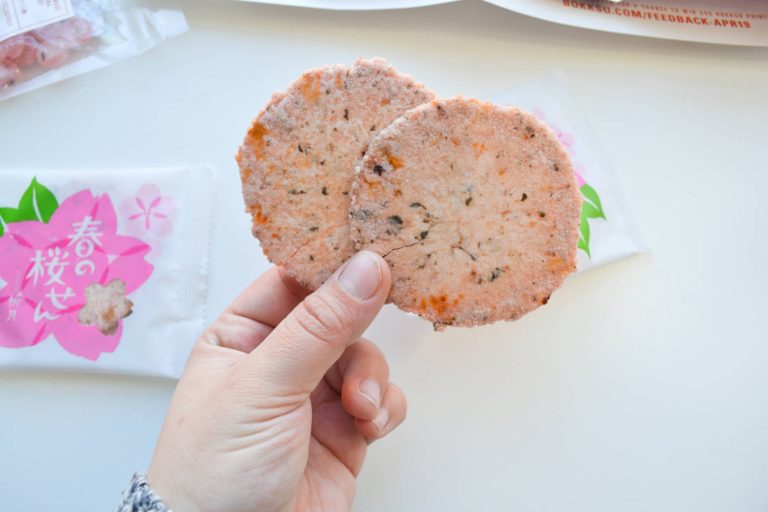 Handmade Sakura Candy
We're finishing this review with my favorite snack from the entire box: the handmade sakura candy. The hard candy doesn't seem to be anything special at first – it tastes mostly like sugar with a hint of cherry blossom. However, once you suck for a while, you will come upon a little piece of pickled sakura. And THAT is where the magic happens. I can't even describe the flavor… salty and tart, but also sweet? My mouth waters just thinking about it.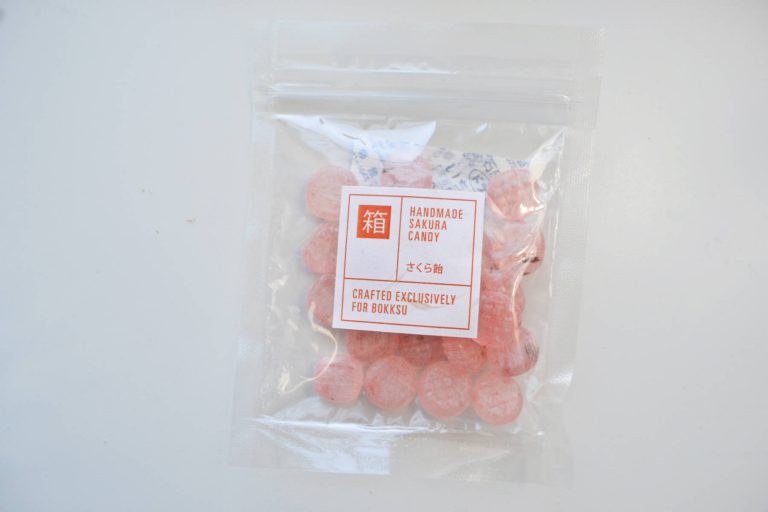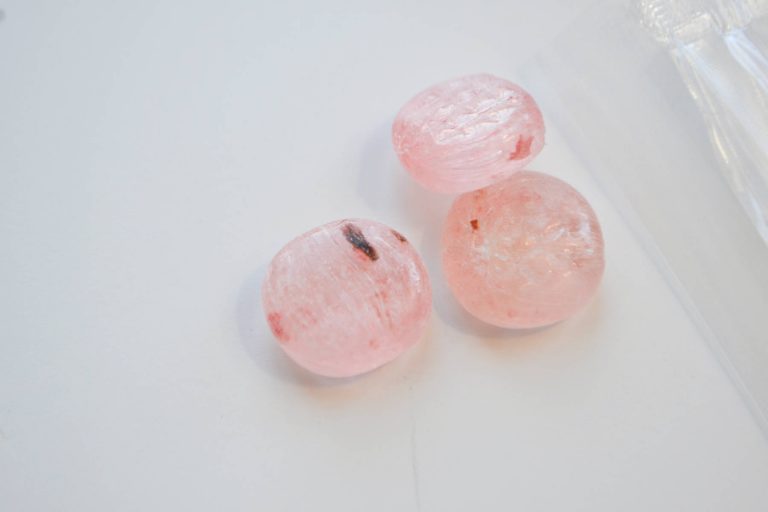 Overall, this box was a huge success in my opinion. It was expertly curated; all of the snacks were evocative of springtime and utilized sakura in some way. A couple of the snacks weren't quite my style, but the hard candies and the plum potato sticks were so outstanding, it more than made up for them.