Bokksu is a food subscription box that sends out snacks sourced directly from Japan each month. Bokksu  offers two subscription options. The Classic Box contains 20-25 snacks and a tea pairing, as well as a tasting guide and free shipping. Prices for this box range from $33 – $39, depending on how many months you prepay. The Tasting Box contains 8 – 10 snacks, and it also has the tea pairing, tasting guide, and free shipping. Prices for this box range from $16 to $19. Today, I will be reviewing December 2018's curation, which is themed "Snow Festival".
Normally each month's curation is packaged in a red box with the classic Bokksu label. Because this is a special holiday edition, the box is white with gold foil!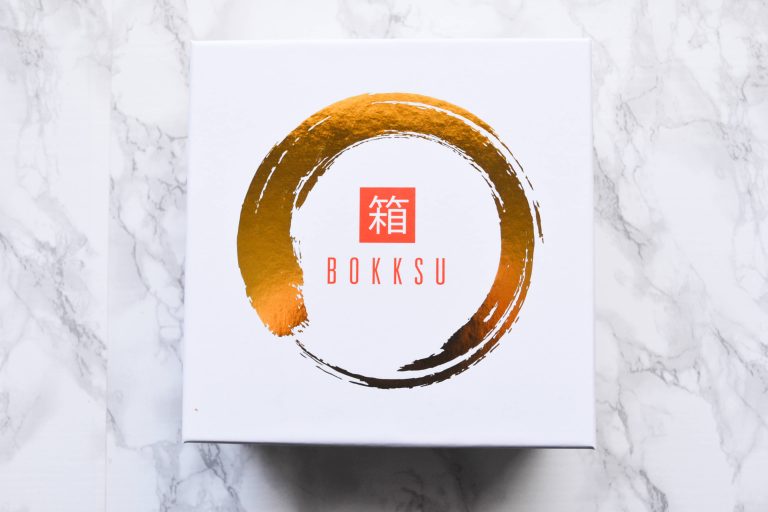 The box included a note from the founder, explaining that this month's box contains Japanese winter snacks and teas.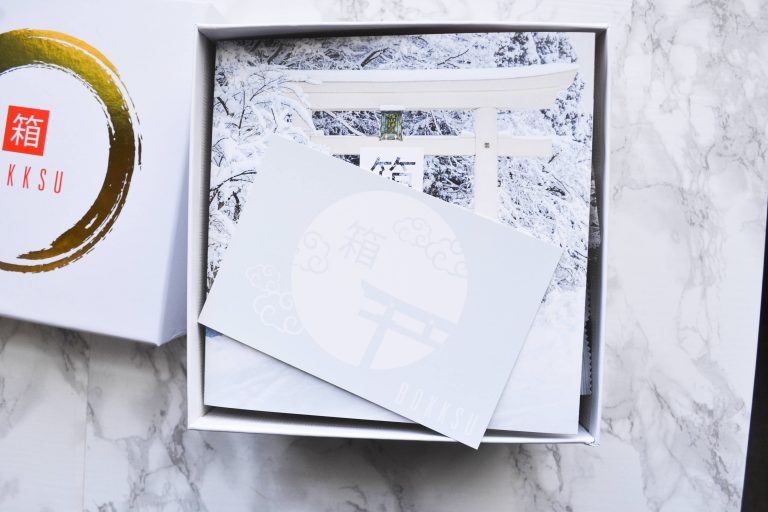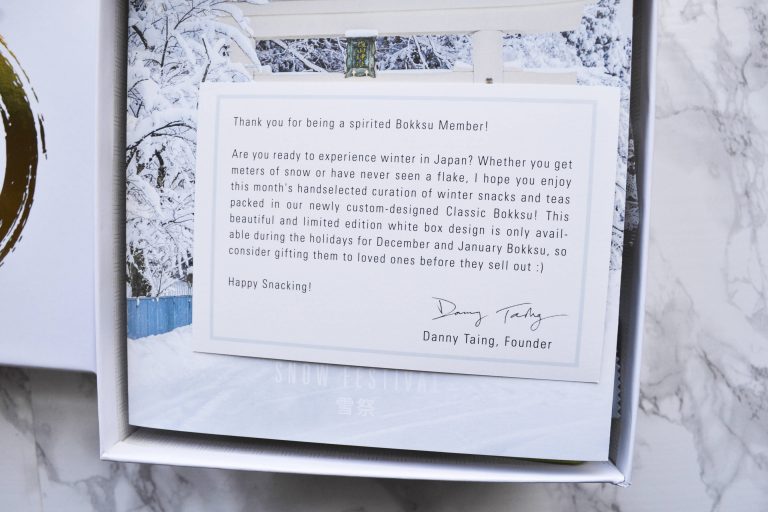 Bokksu also included a tasting guide, with photographs and information about each food product. This is really useful, because most of the food packaging is in Japanese.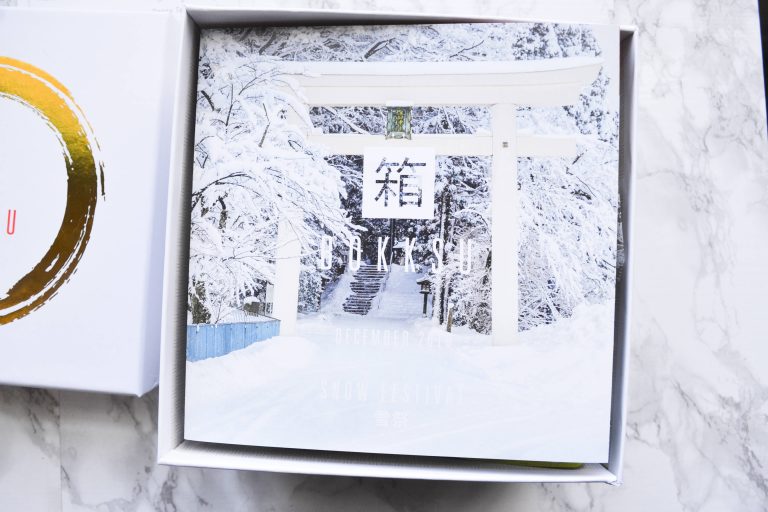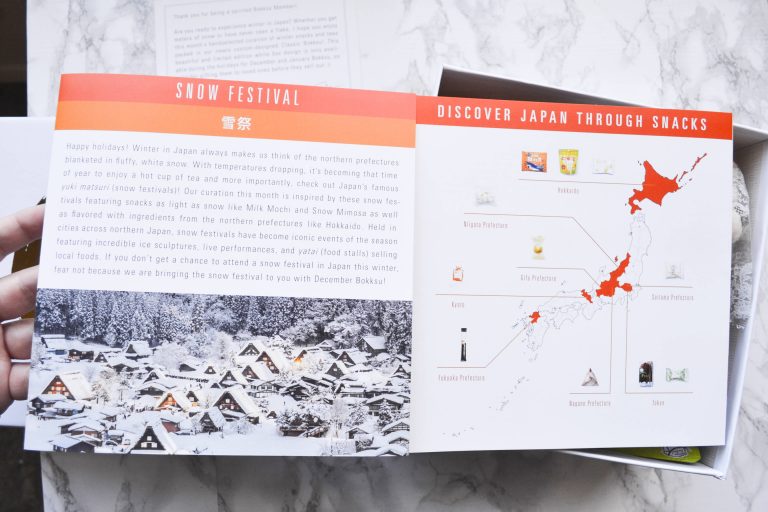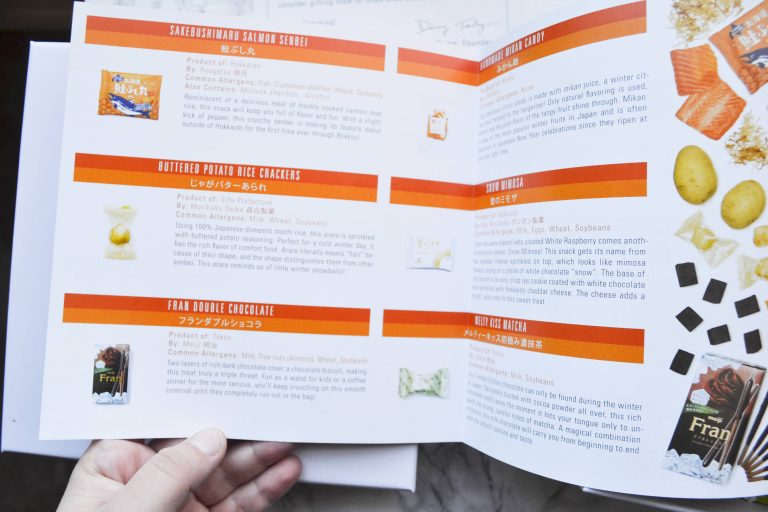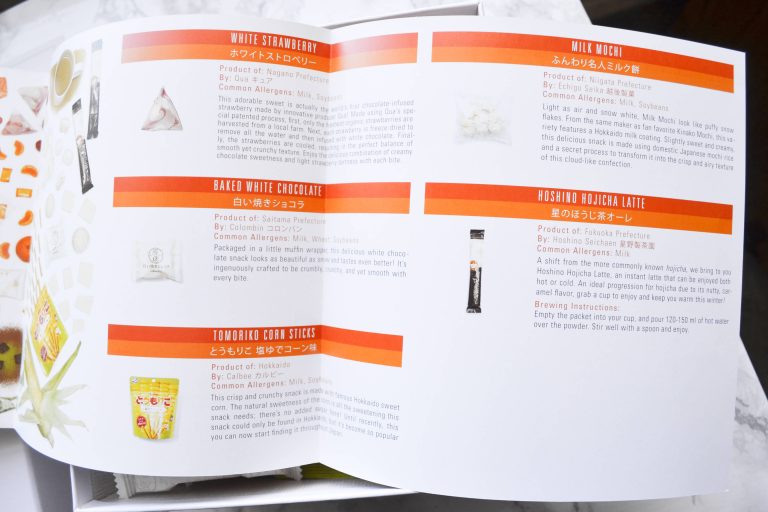 There was a total of 23 snacks in December's Classic Box. Most snacks were single serving pouches, but there were a few full sized products as well.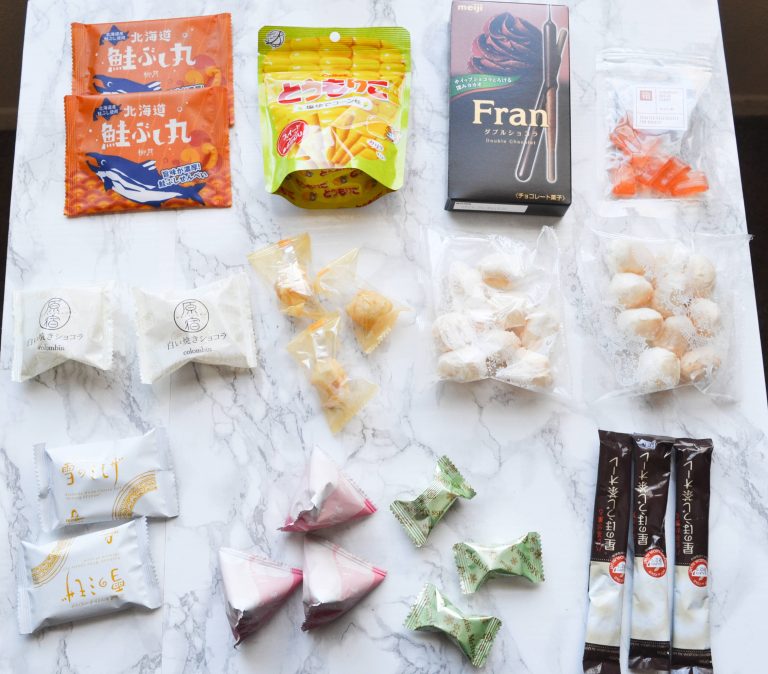 Hoshino Hojicha Latte x3 ($3)
This is an instant latte mix that can be enjoyed hot or cold. It has a nutty, slightly bitter flavor and is more toasty than regular green tea. I love how easy it is to make a quick tea latte with this instant powder.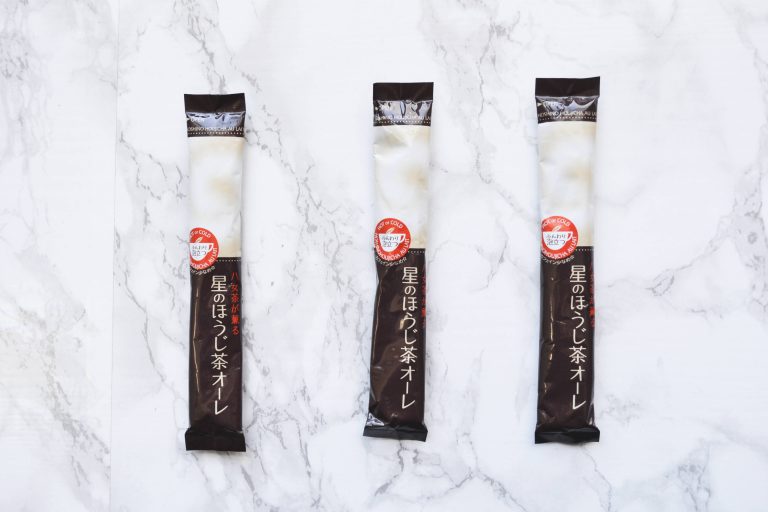 Fran Double Chocolate ($3)
This delightful snack is made of thin chocolate biscuits coated in two layers of rich dark chocolate. It reminds me of Pocky, except with more cream and luxuriously rich. The sticks are irresistible when dunked in coffee!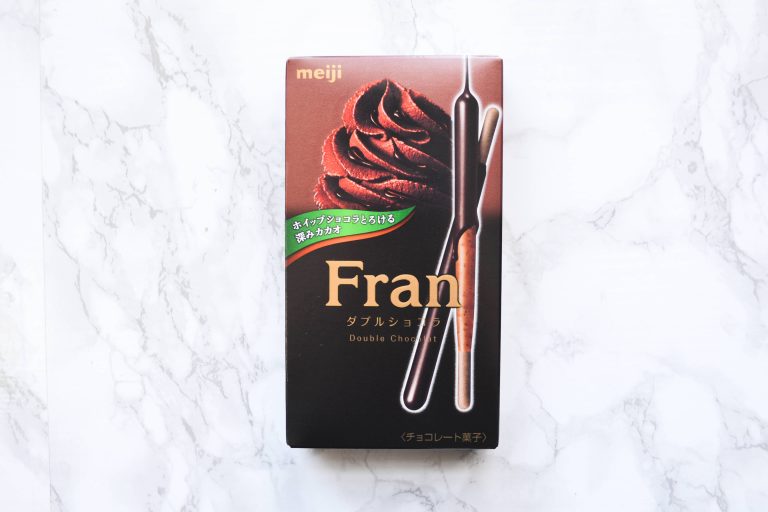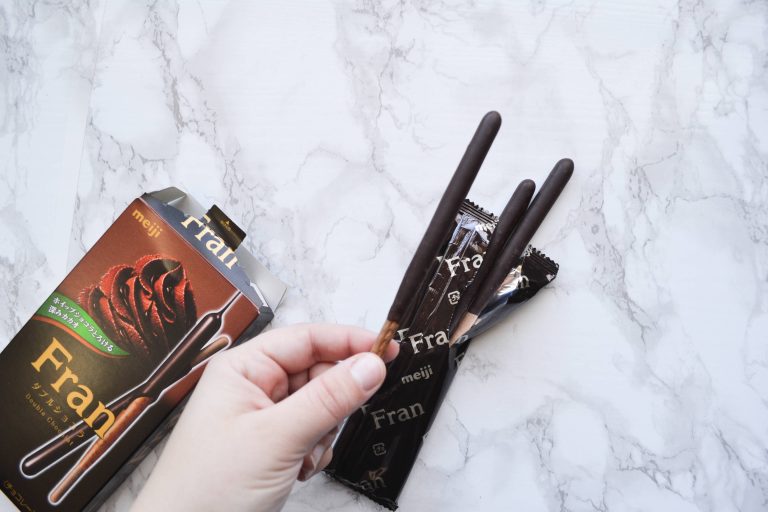 Handmade Mikan Candy ($3)
I really love when Bokksu includes artisanal hard candies in the boxes. These are fruity and subtly sweet, and much more enjoyable than the hand candies traditionally found in the U.S. Mikan is a Japanese winter citrus fruit, and this candy homage is mouth-watering. I want to try an actual Mikan fruit now!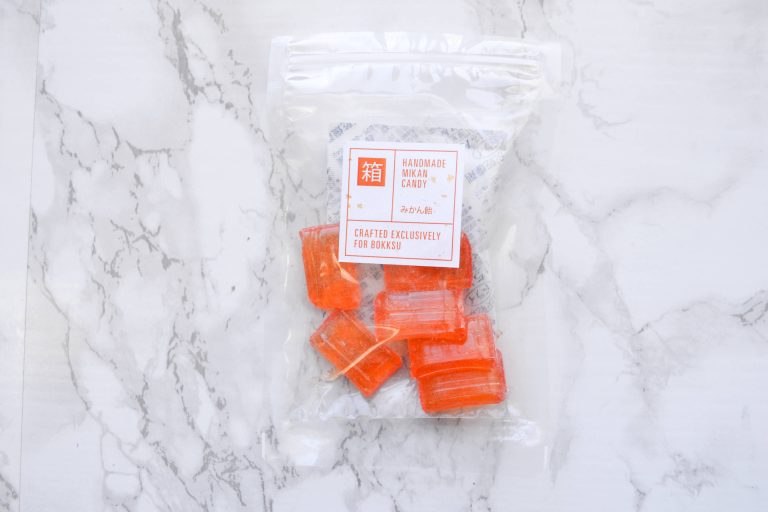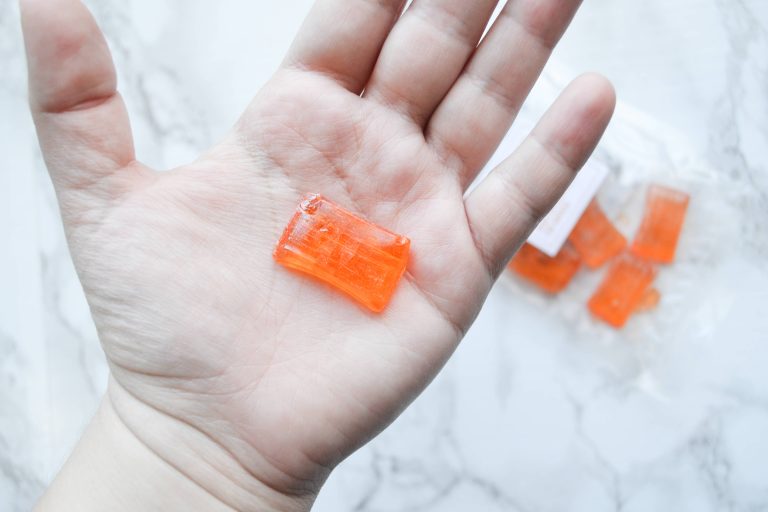 Tomoriko Corn Sticks ($4)
This crisp and crunchy snack is made with sweet corn from Hokkaido. It really does taste just like an ear of sweet corn! Unfortunately, I don't really like sweet corn so this wasn't my favorite snack. However, I appreciated its crunchy texture! I may try using this as a salad topper because I don't want it to go to waste.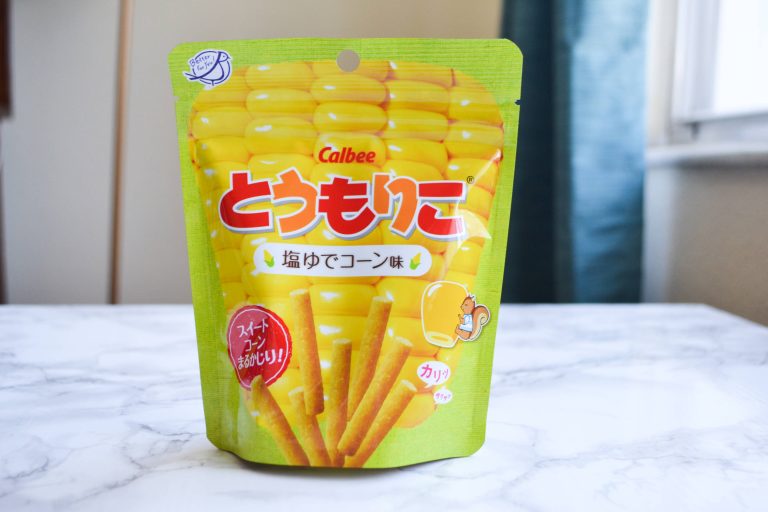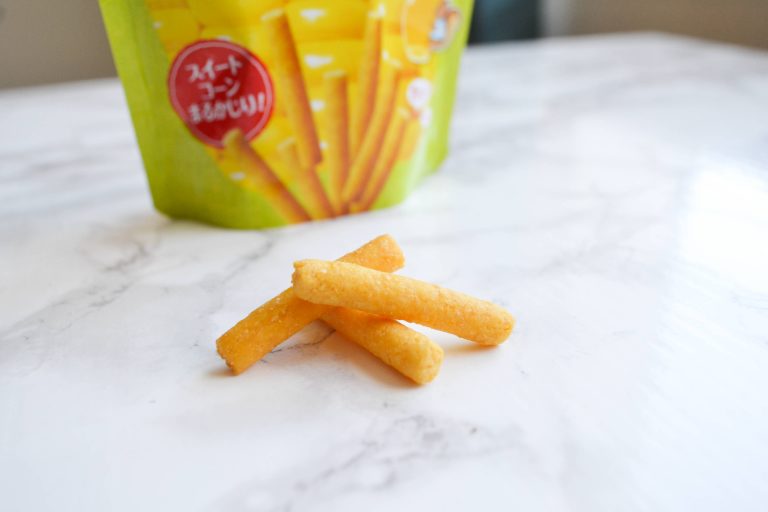 Melty Kiss Matcha x3 ($1.50)
Another delicious chocolate product! These Melty Kiss chocolates have a creamy matcha filling, a milk chocolate exterior, and are finished with a light dusting of cocoa powder. These are ridiculously buttery and melt in your mouth (hence the name). I really love the way the flavors play out. the matcha and cocoa powder are a little bitter, but the milk chocolate balances is out. These treats are tiny, but eating each one was a delightful experience.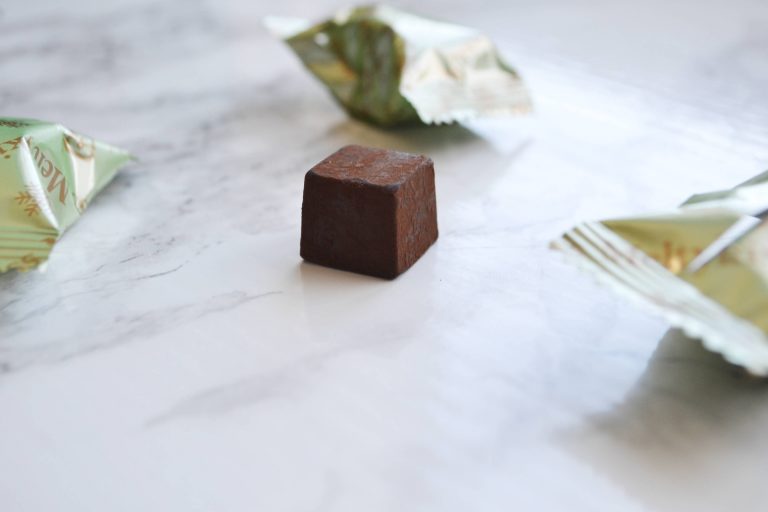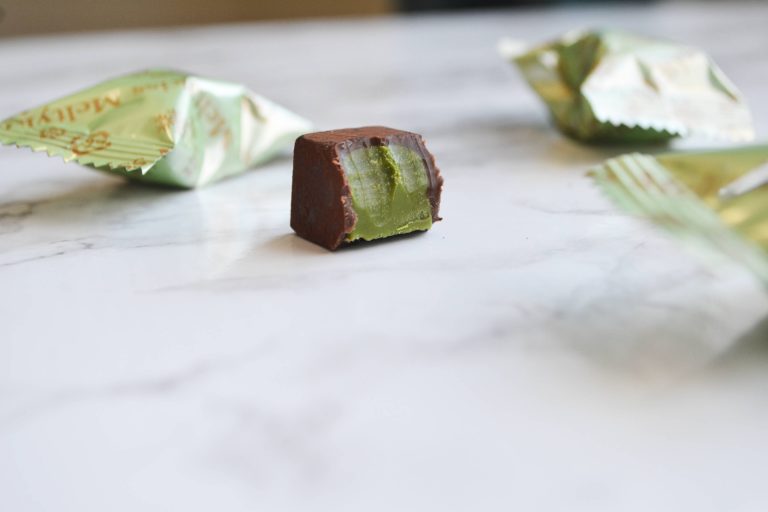 Baked White Chocolate x2 ($4)
This white chocolate snack is crumbly and crunchy, and has a topping that tastes sort of like salt mixed with cheddar. The baked white chocolate is adorable, but I really disliked the flavor combination of the crumbly cake and the salty topping. This is the first snack from Bokksu that actually set me retching.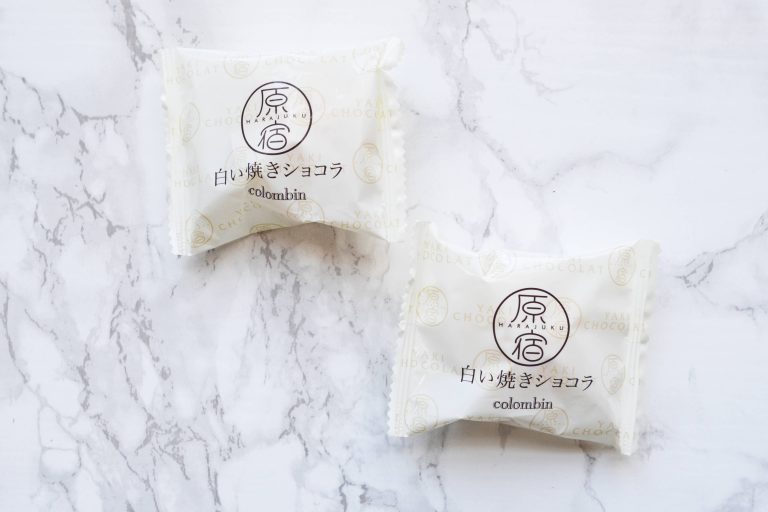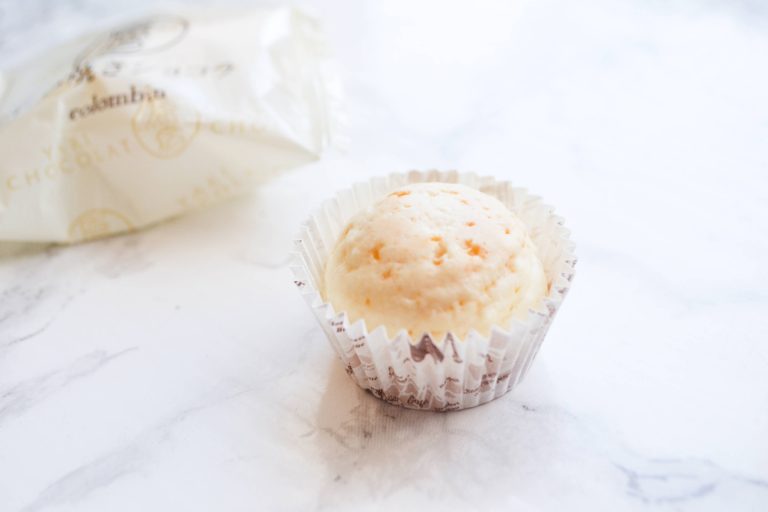 Milk Mochi Puffs x2 ($4)
Fortunately, I enjoyed the next snack much more! These milk mochi puffs are crisp and airy due to Japanese mochi rice, and they have a slightly sweet Hokkaido milk coating. I have loved every mochi that Bokksu sends me! These are much lighter than the chocolate mochi from a previous box, and I like that they aren't super sweet.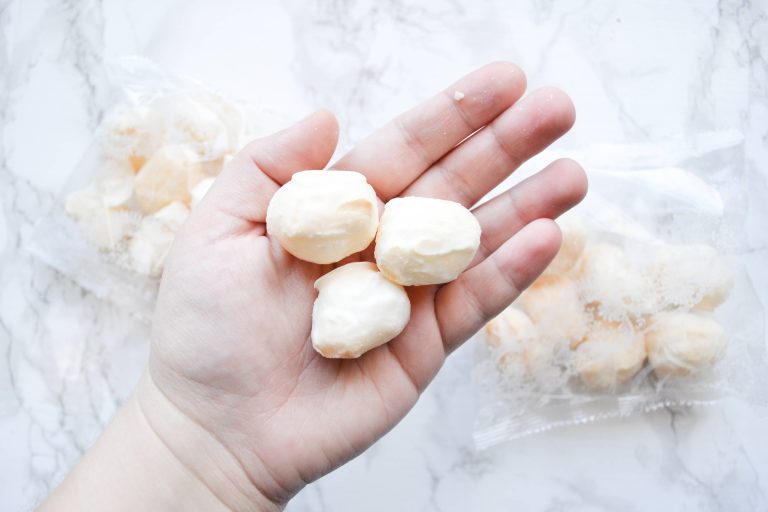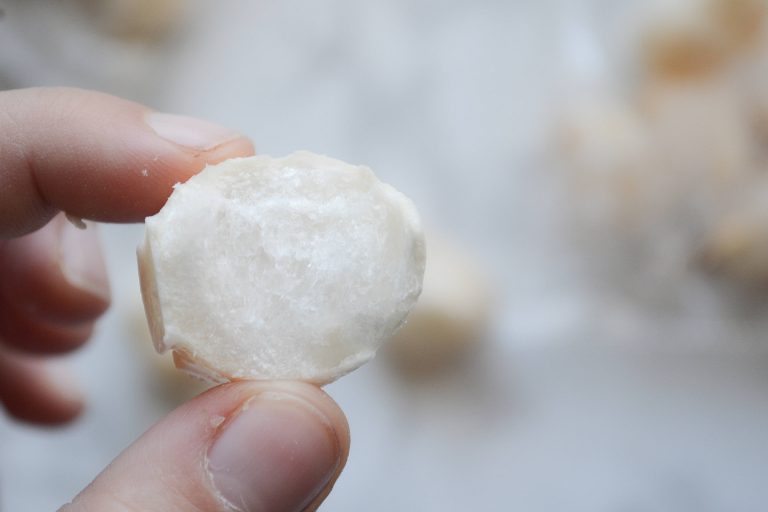 Sakibushimaru Salmon Senbei x2 ($3)
This crunchy senbei tastes similar to salmon cooked over rice. It has a slight kick of pepper, and isn't too fishy. This is a welcome change from the usual olive oil or chili senbei in most Bokksu boxes.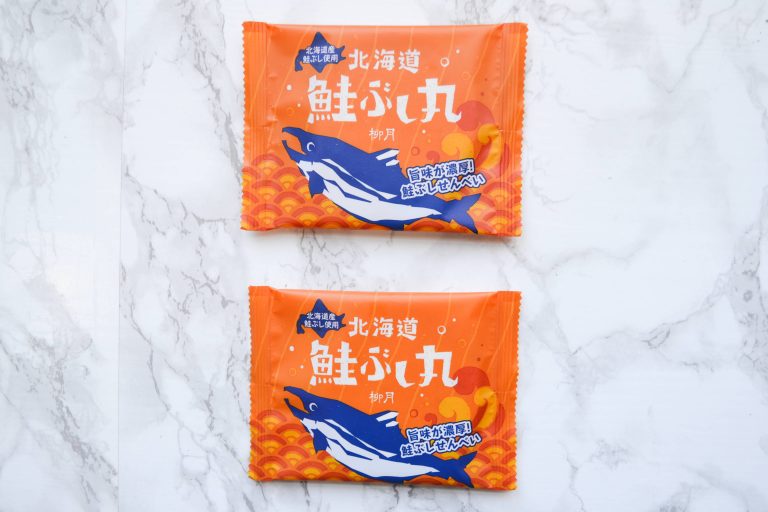 Snow Mimosa x2 ($4)
The base of this biscuit is made from crispy rye, and it is coated with white chocolate and sprinkled with Hokkaido cheddar cheese. I was worried while trying this, because I thought it would taste similar to the Baked White Chocolate (the snack that made me retch). For some reason, I actually liked this snack! I think the rye biscuit makes a big difference in the flavor balance.


Buttered Potato Rice Crackers x3 ($0.90)
Oh my gosh, these are genius! They seriously taste like a salty, buttery baked potato. I couldn't believe it when I tasted them; the creators really hit the nail on the head. They have an intensely rich flavor, but the crackers themselves are actually light and crunchy.


White Strawberry x3 ($3)
These adorable sweets are made from freeze-dried organic strawberries that are infused with white chocolate. I actually received them in another box several months ago, and they are one of the most delicious and innovative snacks I have ever received from Bokksu. They look just like a strawberry, but the chocolate infusion makes them just a little sweeter. They are crunchy, but soften up in your mouth. I really love everything about this snack!


Some of the snacks in December's box weren't my favorite, but I also discovered new obsessions. The white chocolate strawberry, the Melty Kiss, and the buttered potato rice crackers were stand-out products for me. The box had a total value of about $34 – and since boxes include free shipping, you are saving a decent chunk of change on the snacks. Bokksu is an excellent way to try out unusal and classic Japanese snacks that would be hard to get a hold of otherwise.