Bokksu is a subscription box that sends you an assortment of delicious snacks, sourced straight from Japan! Each month has a different theme, and the boxes are carefully curated for an awesome culinary experience. November's box had a night sky as the design, as opposed to their classic red design. It feels mysterious and peaceful, and I quite like it!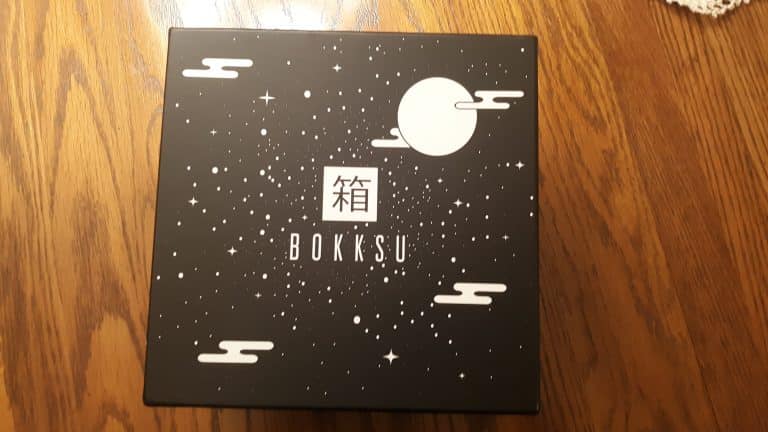 This month's theme was "Autumn in Kyoto," and contained – as one might expect – snacks eaten in Kyoto in autumn. The box was PACKED full of treats, many of which were in quite large packets.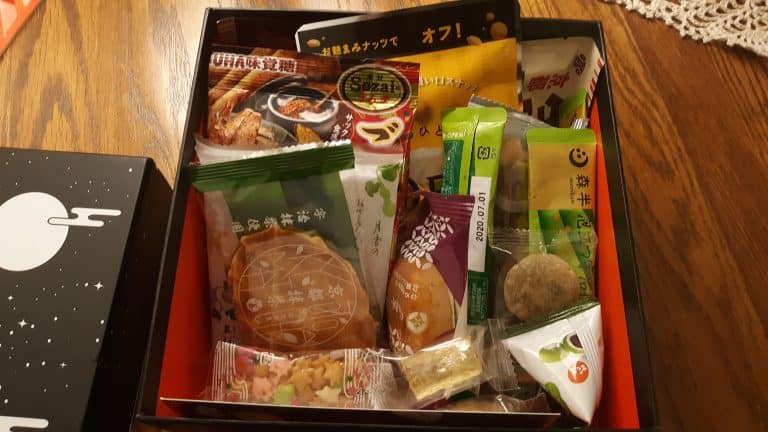 The first item I tried was Buson Haiku Senbei. This is a cute, colorful mix of assorted rice crackers that come in all sorts of interesting flavors – such as sweet potato, shrimp, ginger, sakura, and more! I absolutely loved the variety in this snack. I tend to find Bokksu's rice cracker snacks to taste a bit same-y. However, with this each bite was a surprise.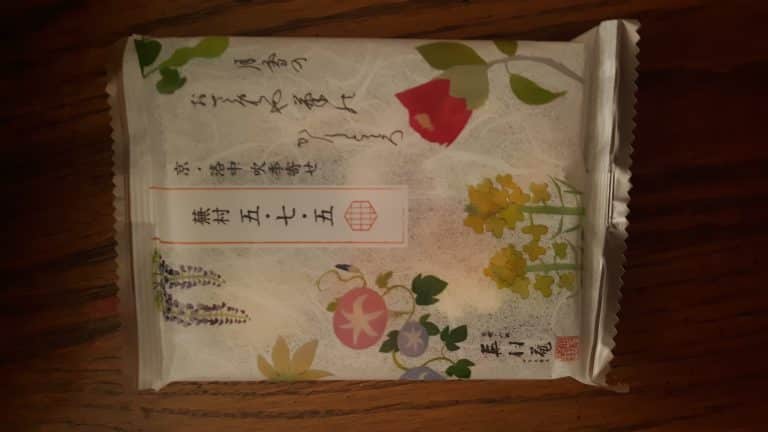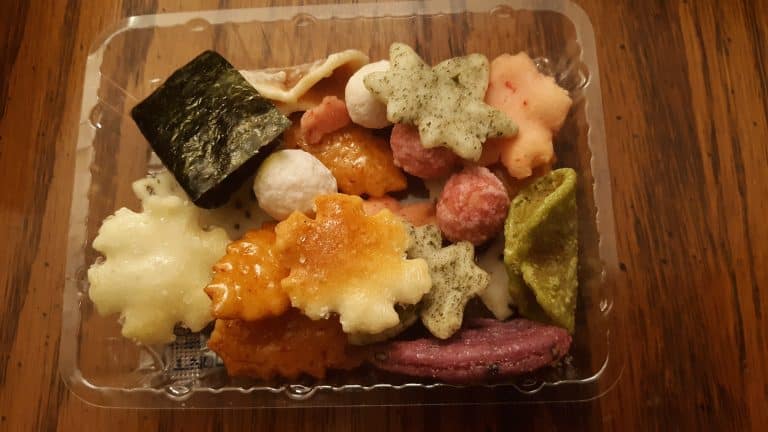 Next, I tried the Bokksu x Daimonji Handcrafted Persimmon Candy. I've actually tried this before, and it was just as delicious as I remembered! The Bokksu hard fruit candy are one of my favorite candies of all time; their flavors are delicate and incredibly realistic. I would have loved to receive the apple candy, but the persimmon is still fantastic.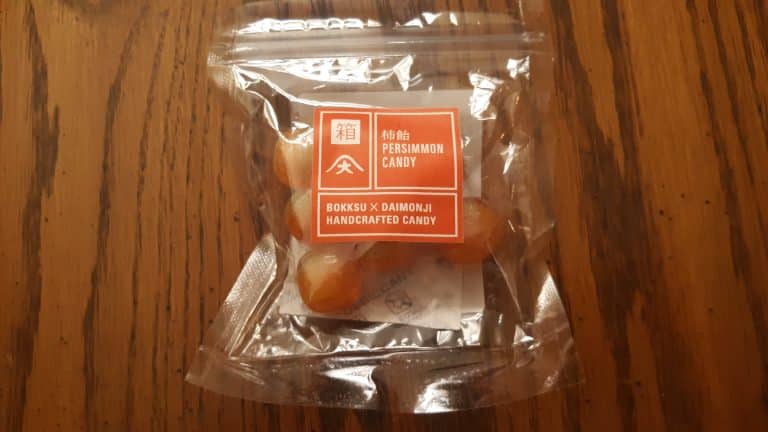 My box also contained a Kinako Azuki Crunch bar. Over the months that I've reviewed Bokksu, I've started to get excited when I see any "kinako" snacks. Kinako (roasted soybean) adds a nutty, toasty flavor that seems to go with just about everything. I haven't found anything that quite replicates the flavor. The crunch bar was subtly sweet, and sort of had the texture of a rice krispy treat.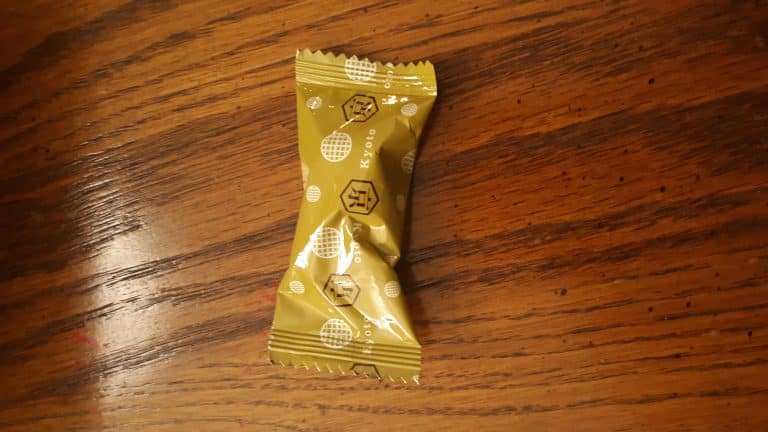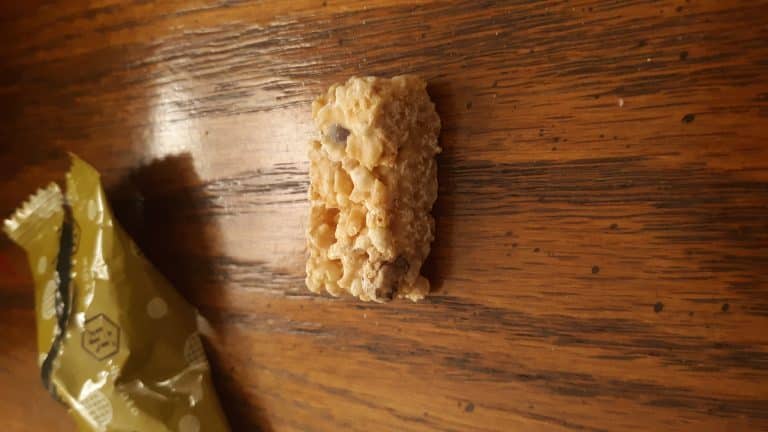 These OFU Smoked Crackers are flavored with a hint of lemon and salt, and are delightfully crunchy. There are lightly salted peanuts mixed in, and it would be perfect with a beer. Which… is probably why there is a picture of beer on the packaging.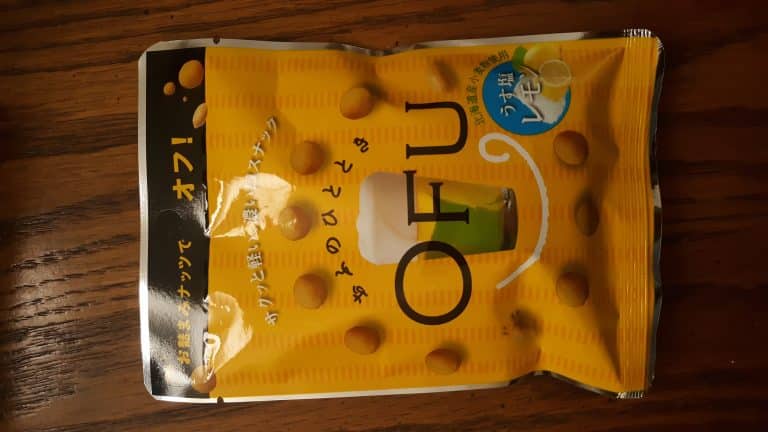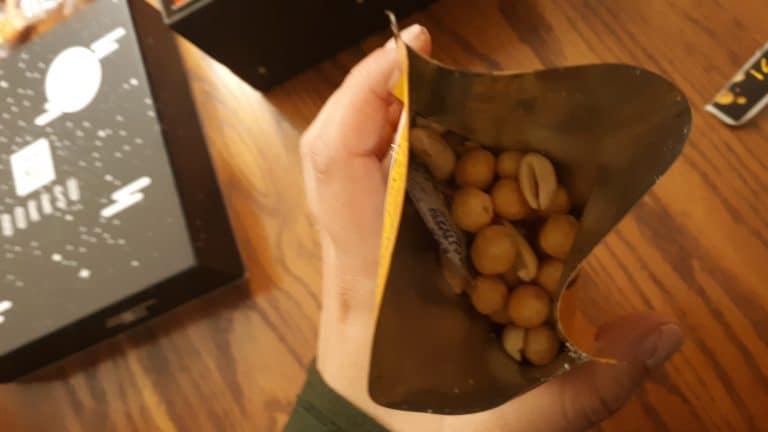 I was so sad to see that there was only one packet of the next snack in my box! I have tried these matcha covered azuki beans before, and they are one of my favorite treats. Even though they are tiny, each morsel packs a big punch! The bean is covered in creamy white chocolate, and then has a top layer of bitter matcha. The flavors work together harmoniously and it is SO delicious.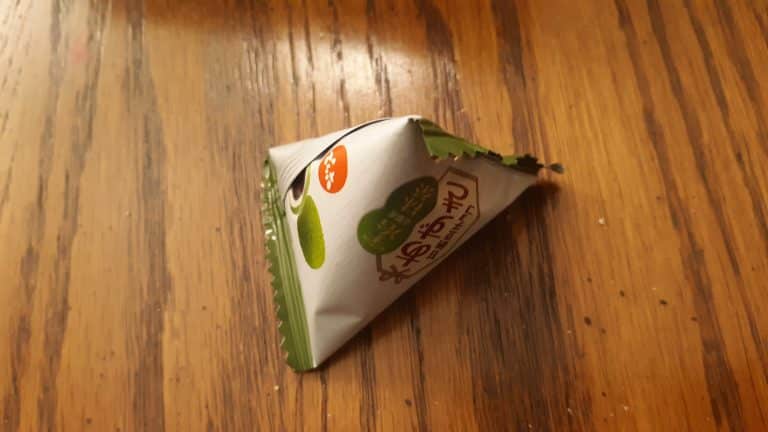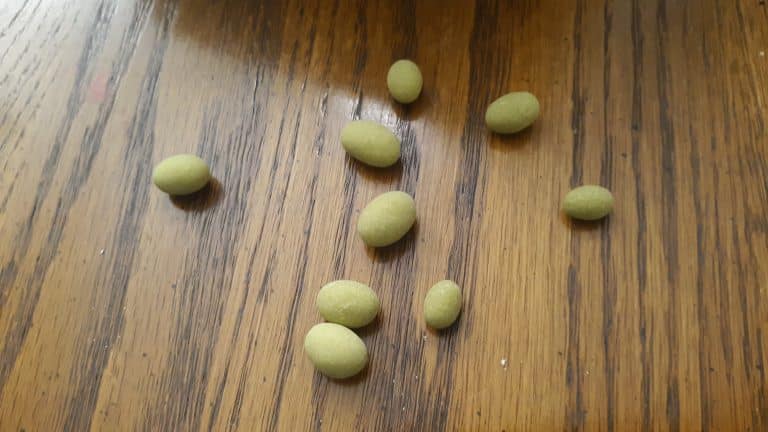 Yay, more kinako treats! These Cinnamon Fresh Yatsuhashi Daifuku are covered in kinako powder and filled with red bean paste. They are incredibly squishy and fun to eat.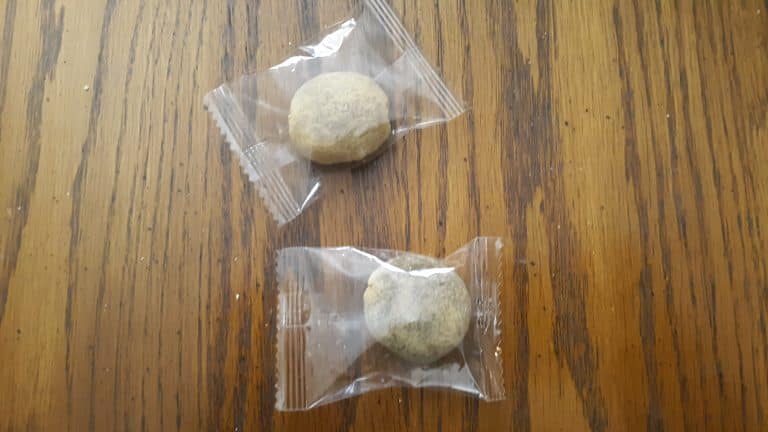 This Fried Kakinotane snack makes me think of cinnamon toast crunch, but with a softer, chewier texture. In fact, if you poured some milk on them, I bet they would make a fantastic breakfast cereal. They aren't overpoweringly sweet, but have a lingering spice from the cinnamony coating.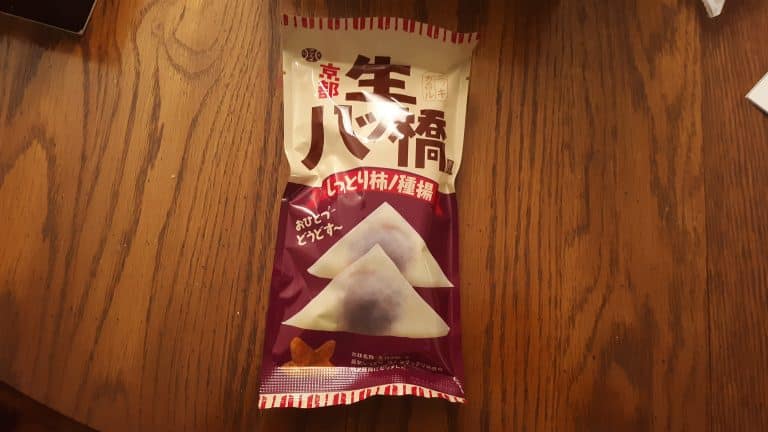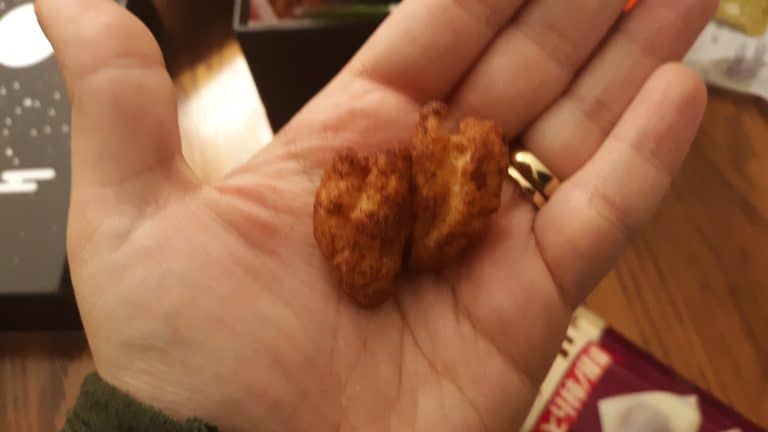 Okay, the next snack was incredible and I want dozens more. The Kyoto Matcha Waffle Sandwich is made from two thin and crispy cookies, pressed like a waffle. Inside is a creamy white chocolate matcha cream – this is perfect for snackers with a sweet tooth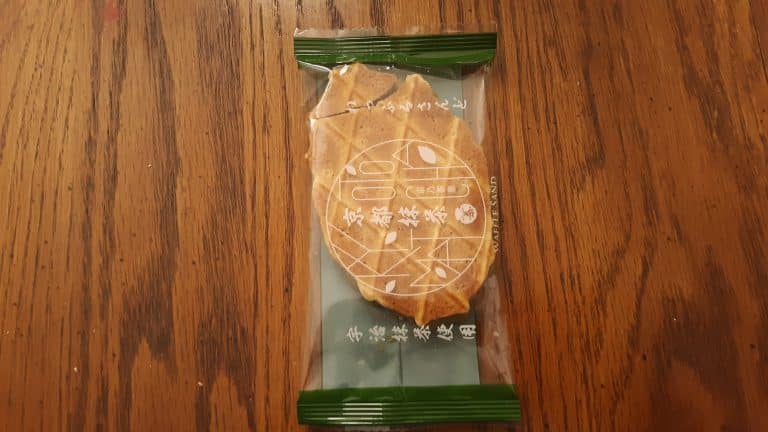 Another matcha snack was this little rectangular piece of cake, studded through with chocolate chips. It didn't have the bitter flavor that I've come to expect from matcha, but it wasn't very sweet either. This would be a wonderful accompaniment to a cup of coffee.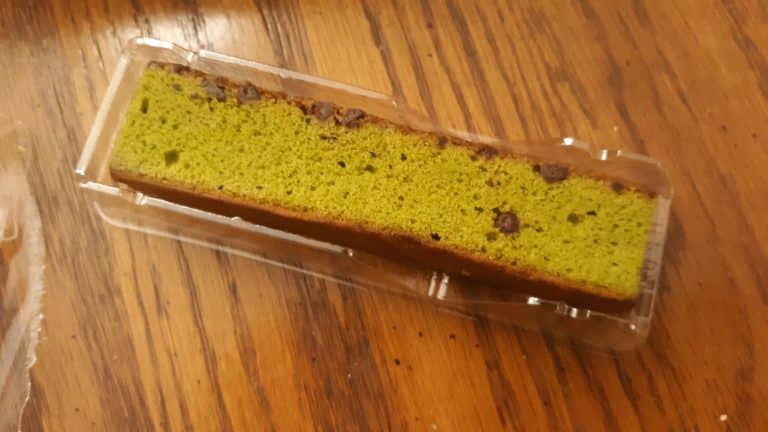 Next was a squishy little Yuzu Jelly snack. I'm really glad this was included in the box, because of a great piece of information they included in the info pamphlet. I've had jelly candies like this before, and have always gotten soooo frustrated trying to peel off the inner wrapper. It turns out, the inner wrapper is actually edible and made of rice paper! They include it to help you keep your hands free from any stickiness.
I am a big fan of yuzu; it has a mellow citrus flavor, less sharp than a lemon but more fragrant than an orange.
I was a little thrown off by the Shiso Pickled Cucumber Kakinotane; I didn't think I'd like pickle-flavored crisps since I hate dill pickle Lay's. However, something about these were addictive and I just can't put my finger on it. Maybe it was because of the airy, melt-in-your-mouth texture. Or the fact that these had a much more natural flavor than typical pickle flavored crisps. Either way, I enjoyed these much more than I anticipated.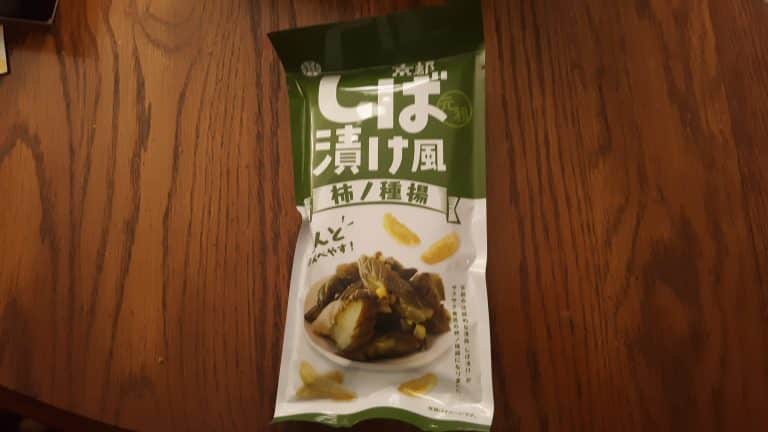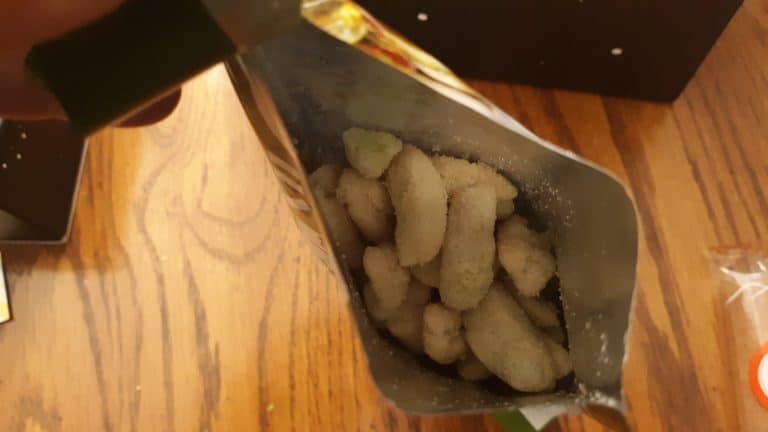 These Yatsuhashi take the cake for the most attractive snack in the box. These crunchy cookies look like cinnamon sticks, which I think is stinkin' adorable. Unfortunately, I was not a big fan of the very hard and crunchy texture.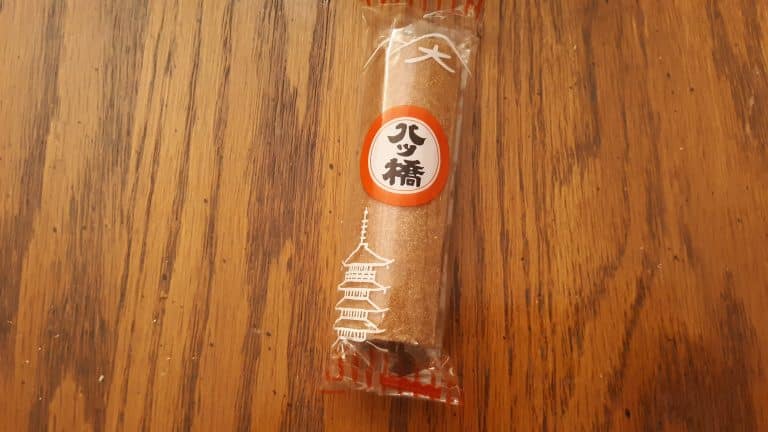 I didn't particularly care for the next snack either – Gobo no Manma Burdock Root Chips: Shichimi Flavor. I am not a big fan of shichimi spice, and don't enjoy it in snacks or finished dishes. However, I did enjoy the crunchy, light texture of the burdock root! This isn't a bad snack; it just doesn't align with my personal preferences.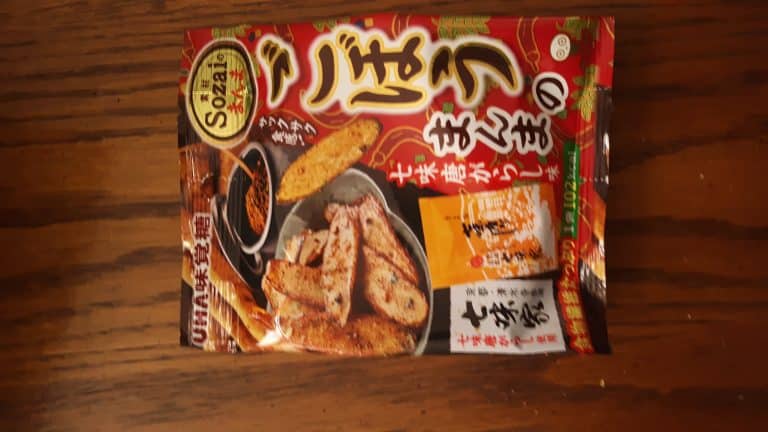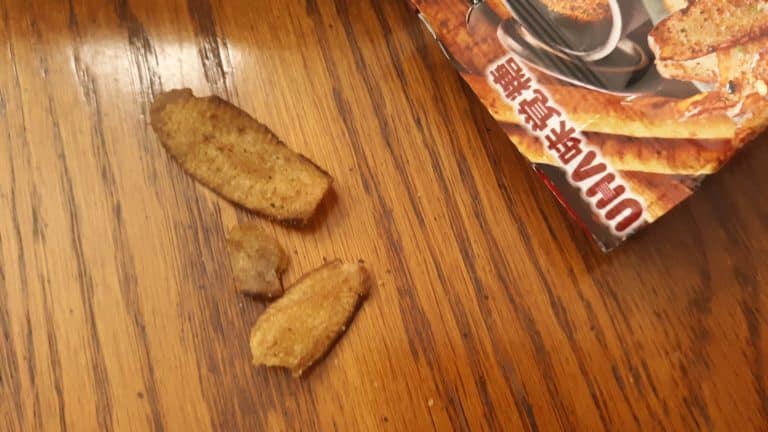 There were some more senbei rice crackers in the box; these ones were shaped like momiji  (Japanese maple) leaves, and came in flavors of soy sauce, shrimp, and wasabi. I loved the shrimp flavored ones!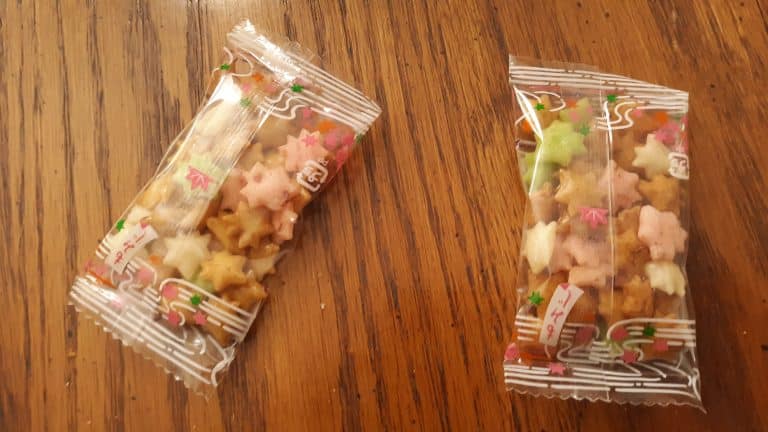 The final snack in November's box was a sweet potato cake, flavored with hints of cinnamon and rum. This snack screams autumn, and it has a delightful chewy texture. I adore sweet potato, so this was a winner in my book.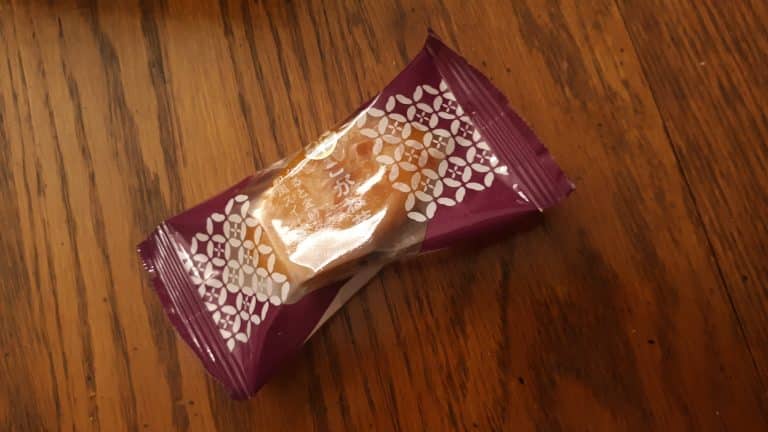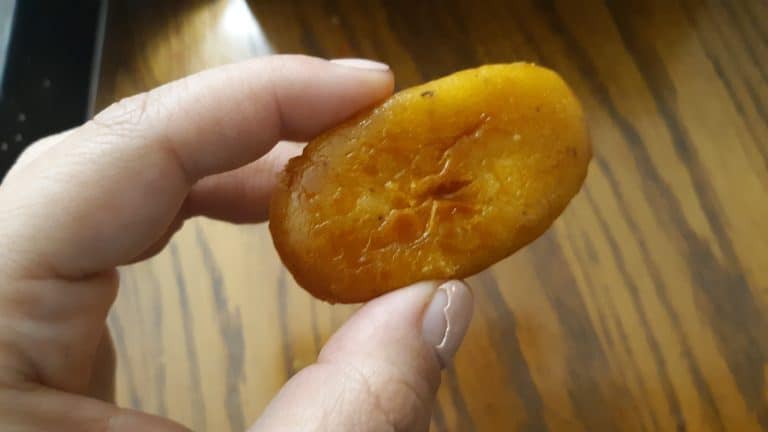 November's tea pairing was Uju Matcha au Lait, which forms a frothy cup of tea. I thought it was interesting that they included a matcha tea when so many of the snacks were matcha. It seems like eating those snacks alongside the tea would give you a matcha overload! But, perhaps it is fine if you just can't get enough of matcha.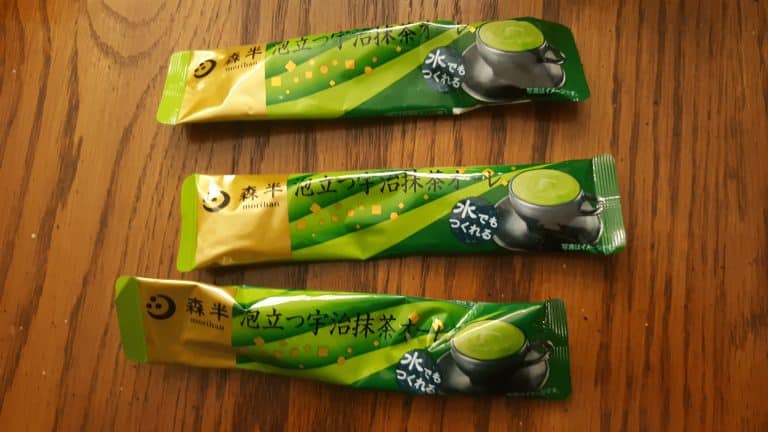 I enjoyed most of the snacks from November's box. I am always thoroughly impressed by the level of craftmanship shown in every single one of the snacks. Even the ones I don't care for, I can tell are made with love and are complex in flavor. Bokksu is such a great way to get to know the snacks of Japan!