Bokksu subscription boxes are a delicious way to try the flavors of Japan without the airfare. Available in two box sizes – Tasting or Classic – each Bokksu box features Japanese snacks and teas that match a new monthly theme. The October 2017 Bokksu theme was Fall Harvest.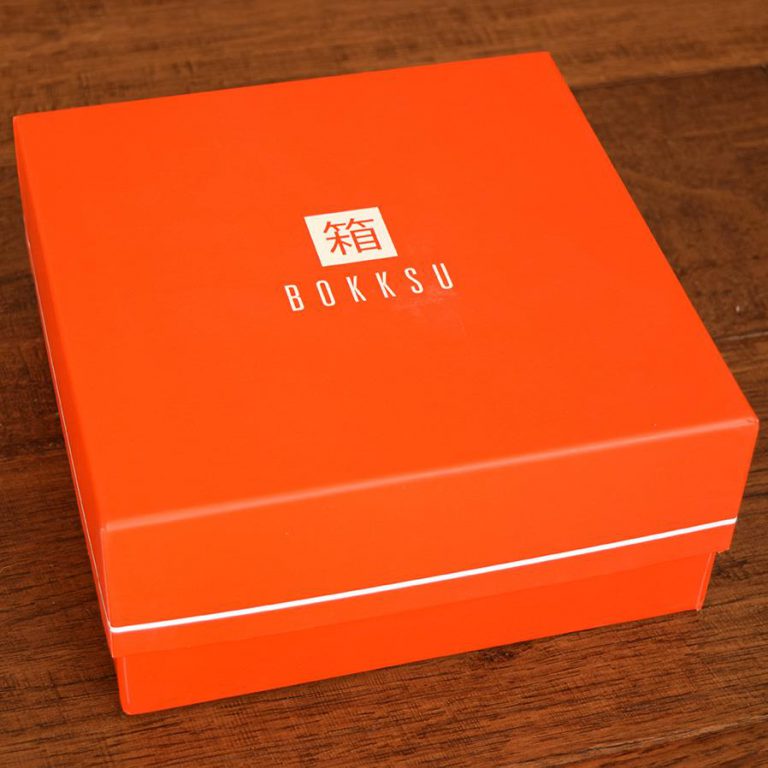 Bokksu includes a brochure in each box that describes that month's theme and the Japanese snacks in the box. For October, Bokksu featured seasonal Japanese treats that feature harvest flavors like sweet potatoes and chestnuts.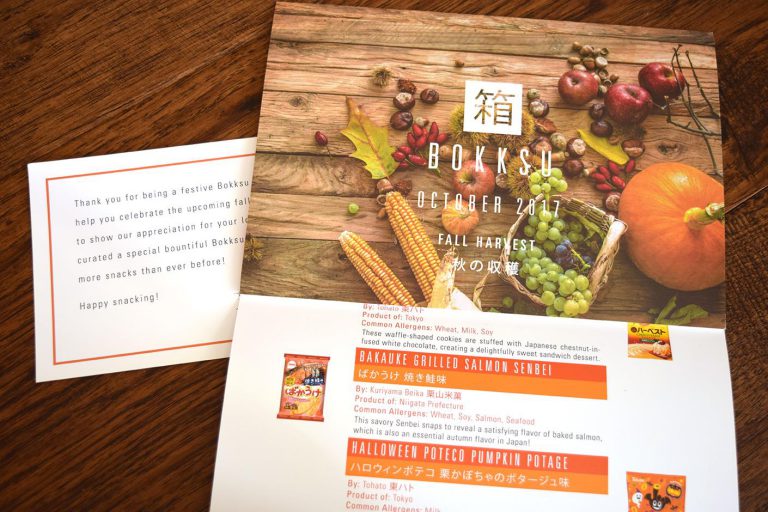 Here's the first look inside our October Fall Harvest Bokksu box.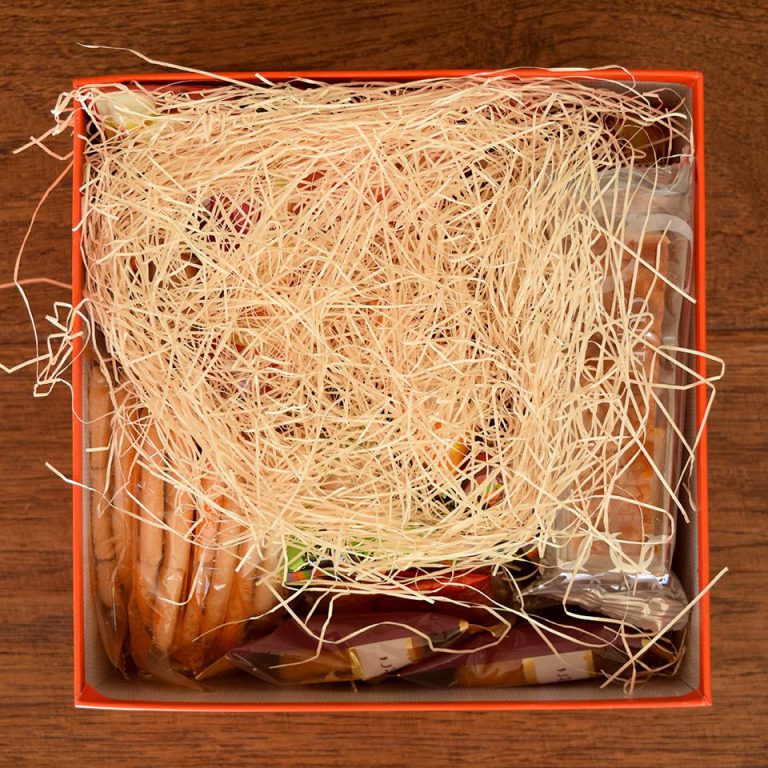 Inside the October 2017 Bokksu Classic Box
There were 11 different types of snacks and teas for a total of 25 total items in October's Fall Harvest Bokksu Classic Box. First up is this month's tea – Satsumarche Kagoshima Chiran Cha. This savory green tea has a strong flavor that will help give you an afternoon boost.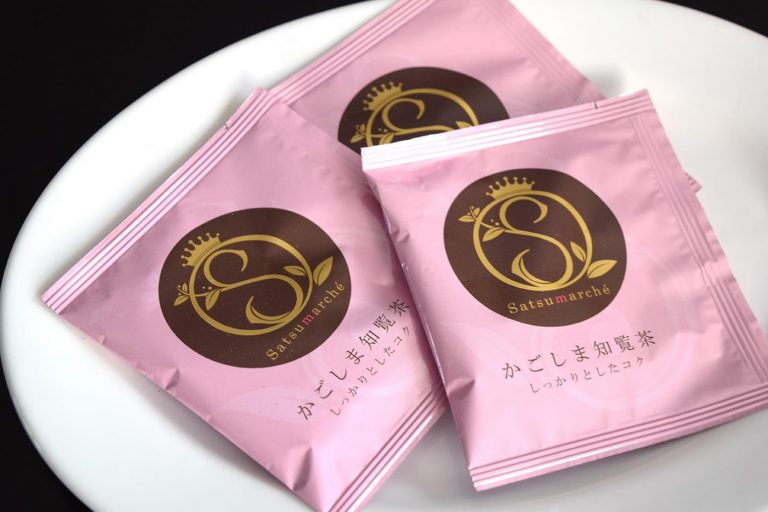 Many of the October Japanese snacks, like this Sweet Potato Stick Cake, featured sweet potato. The stick cake is a soft, spongy cake with real pieces of sweet potato inside. The cake isn't too sweet and the sweet potato flavor is subtle.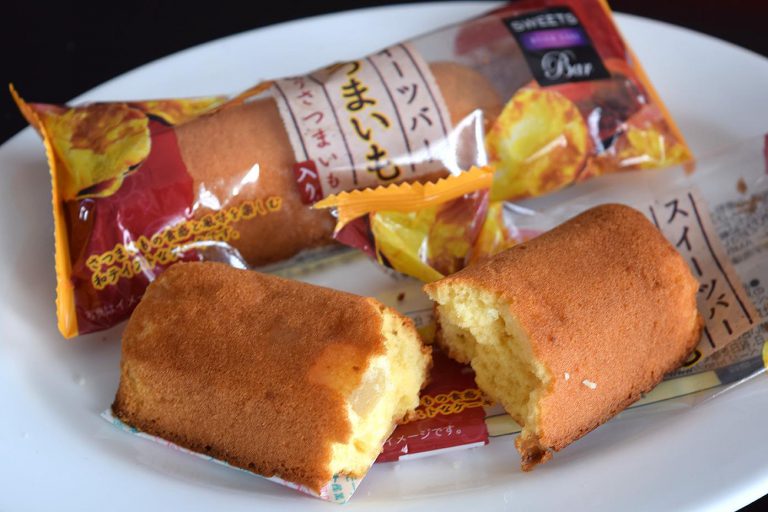 One of the other sweet potato-themed snacks were these Sweet Potato Langue De Chat. These crumbly butter cookies sandwich a thin layer of cream made of white chocolate and sweet potato. This cookie definitely brings out the sweetness of the sweet potato.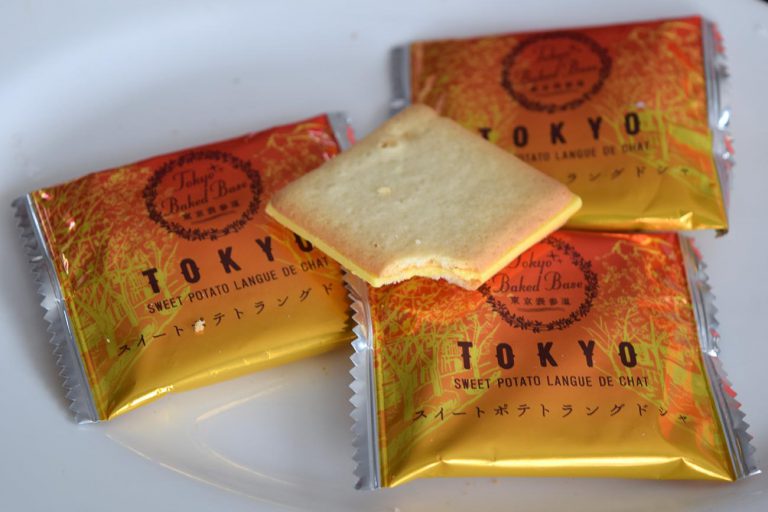 Chestnut Drums are traditional Japanese sweet buns that have chunks of chestnut and white bean paste hidden in the middle. The third sweet potato snack was Golden Sweet Potato Cakes. These cakes burst with sweet potato flavor, highlighted with cinnamon and rum. This would be great for Thanksgiving!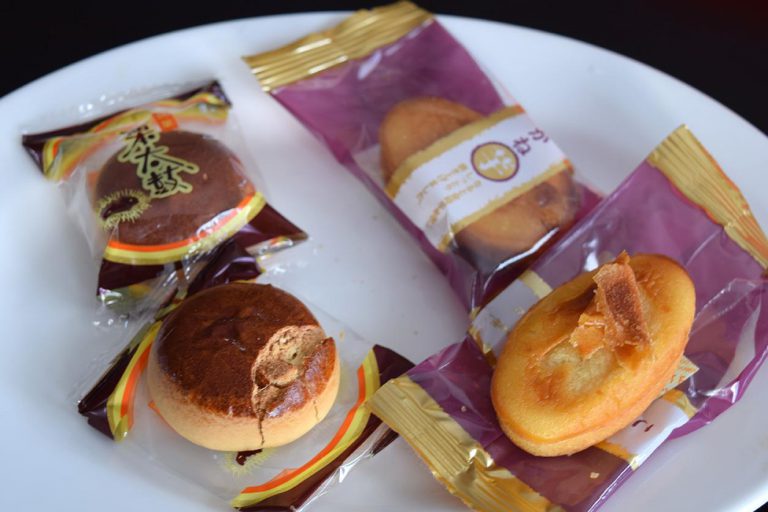 The Halloween Poteco Pumpkin Potage were a surprise favorite from the box. These crispy potato rings are coated with a hint of pumpkin seasoning. They're a lot of fun to eat and the packaging had Halloween-themed designs.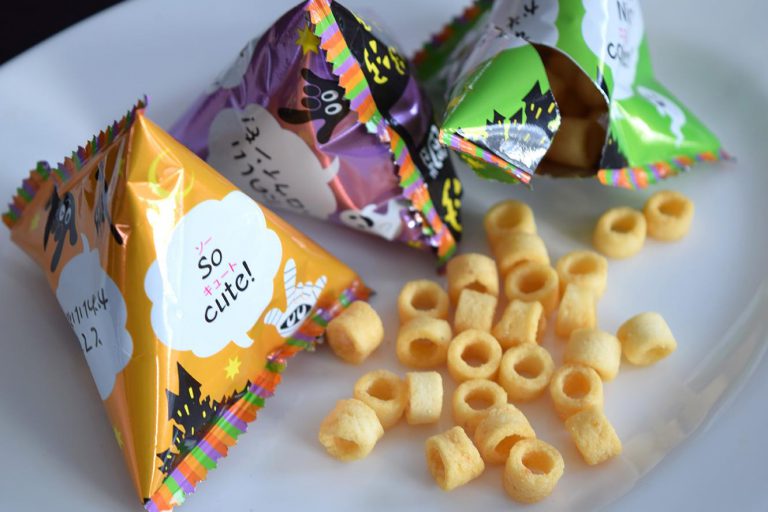 Bokksu included Apfelstreusel in the October box. Unfortunately, both of these delicious, German-style cakes were eaten before photos were taken. These light cakes had real pieces of apple and were topped with cookie crumbs. A perfect Fall treat.
One of the other fruit-themed snacks in the box was the Fruit Pound Cake. This moist pound cake has seasonal fruits like raisins, cranberries and figs. The cake is soft and not too sweet so the fruit flavors can stand out.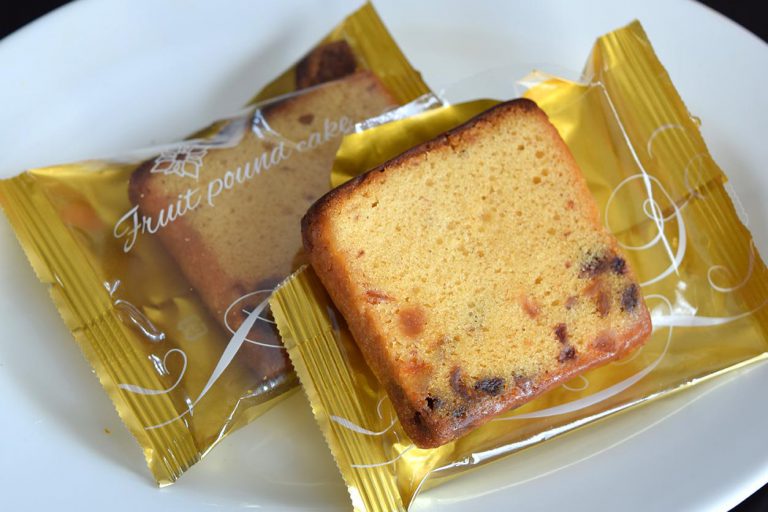 Also in the box were Mont Blanc Chestnut Chocolate Sandwiches. These cookies have chestnut infused white chocolate cream sandwiched between two golden waffle-shaped cookies.
Heading to the savory side we have the Bakauke Grilled Salmon Senbi. These crackers are very light – almost like popped wafers, and are coated in a baked salmon seasoning. I was worried they would taste too fishy, but the seasoning level was perfect.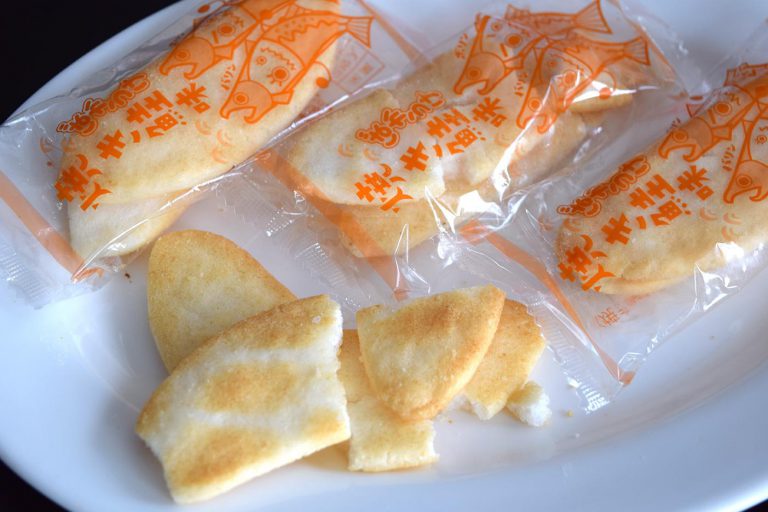 Finally, we have a sweet and crispy combination of dried apples and potatoes with the Apple & Sweet Potato Chips. These are a great healthy snack – the apples taste fresh and the sweet potatoes are light and crispy.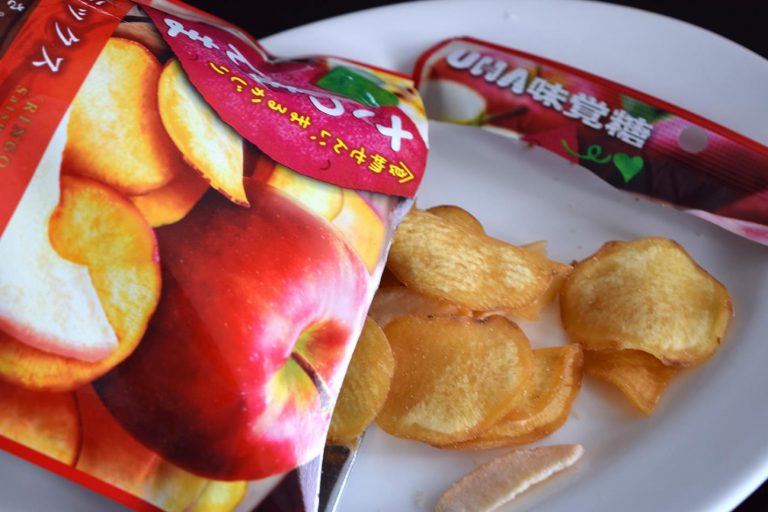 We loved tasting so many of the Japanese harvest flavors with the October Bokksu Box. Chestnut and sweet potato aren't things we eat a lot of here – certainly not in snacks – so it was a unique experience getting to try those flavors. What was your favorite snack from the October Bokksu box?