Brick Loot is a subscription box for children who love creating with LEGO and Brick. Each monthly subscription has unique, custom, and never-before-seen creations which work with Lego and custom building projects. Brick specialists scour worldwide for the latest and greatest features and 4-8 items to fill each subscription box. We received the Brick Loot July 2016 box: Ghost Hunters! Our creator was very excited with the theme and loved opening the box in which he found six Ghost Hunter-themed items and a bonus item.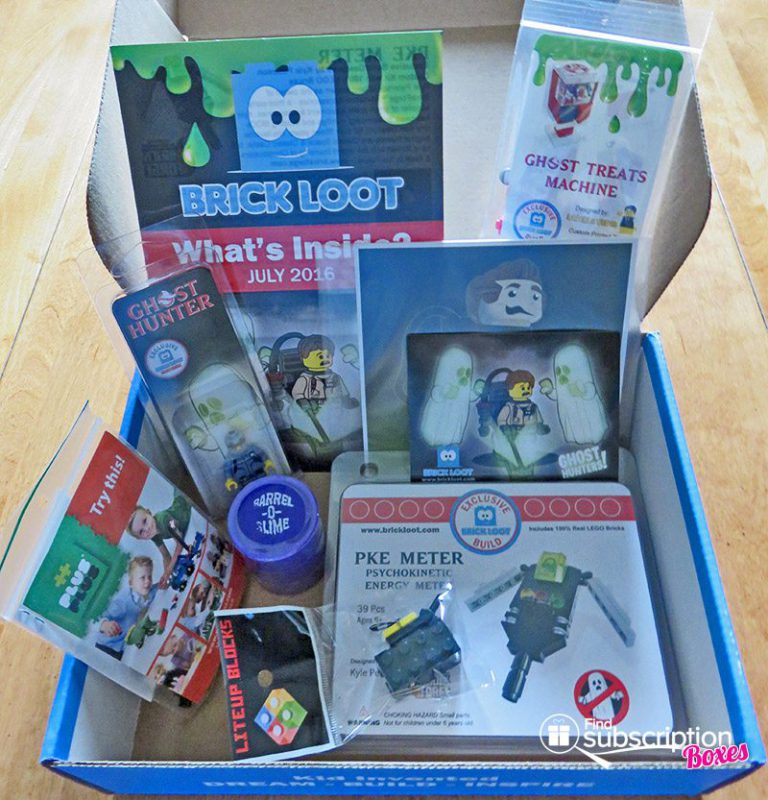 Inside the Brick Loot July 2016 Box
The first item was the PKE Meter, an exclusive build designed by Kyle Peterson, and it's made with 100% Lego bricks. Kyle is the owner of BrickForge, a third-party supplier of small-scale equipment and accessories.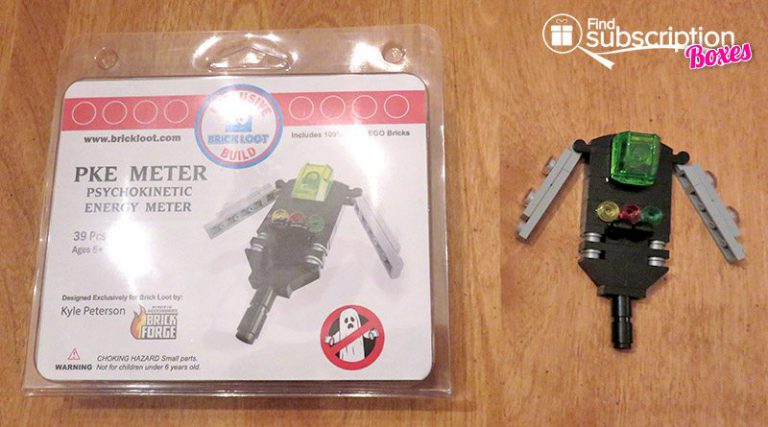 Next, we found the Exclusive Art Print of the Ghost Hunter by Drew Blank, an arter and writest who loves geeky things and pop culture.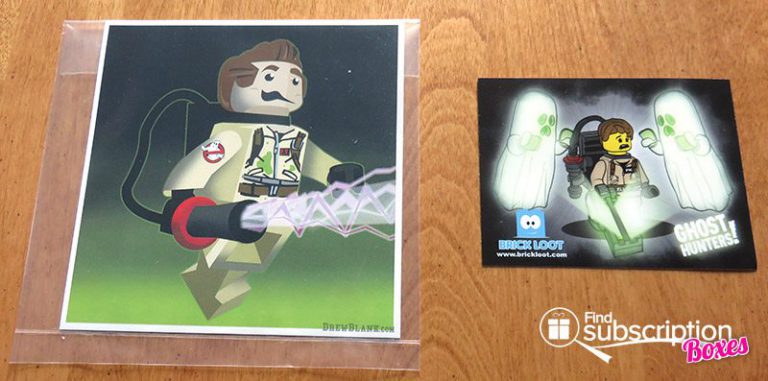 Another fun item is the Ghost Treats Machine designed by Bricklover18, a teenage fan of Lego. He loves building Lego Creations and creating Lego YouTube videos. (We added round sprinkles Mom had in the pantry to mimic gumballs per the instructions—they are not included in the build.)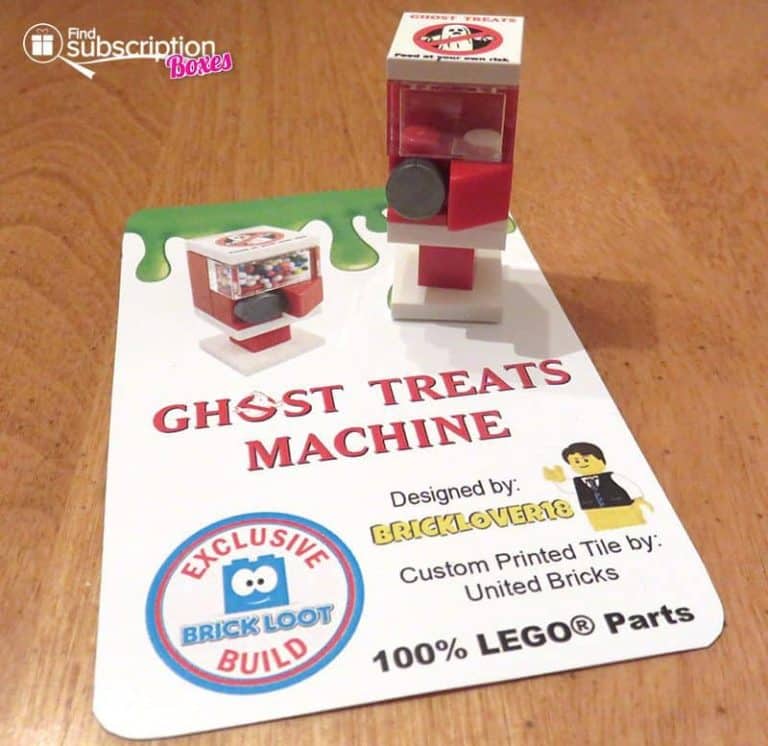 The Ghost Trap Light is a wonderful Liteupblock to enhance the Ghost Hunter experience.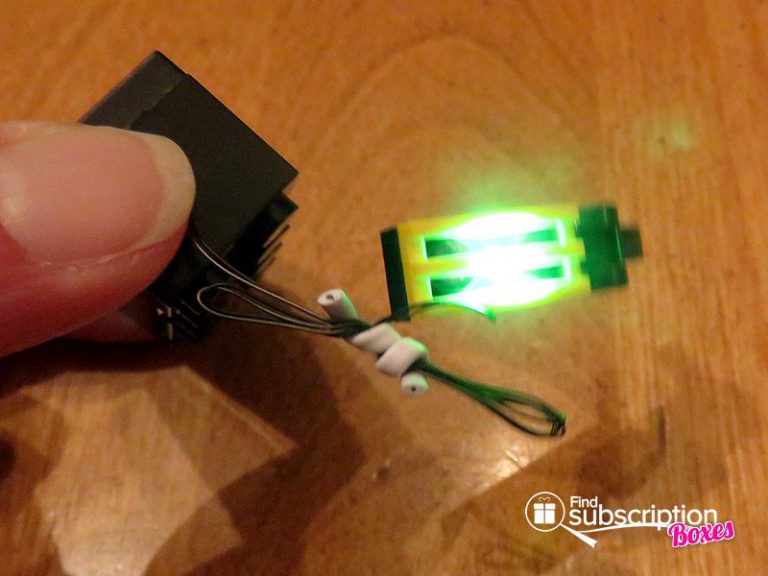 The Barrel-O-Slime is a fun addition to play with when the Ghost Hunter is on the adventure to find ghosts.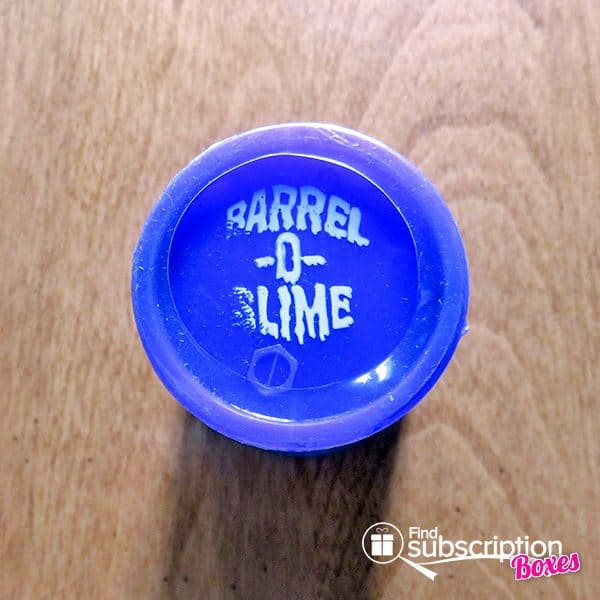 Ghost Hunter, a Custom 100% Lego Minifigure made by United Bricks, a company which specializes in top quality printed Lego items. They use a high quality UV printing method which allows items to last a long time.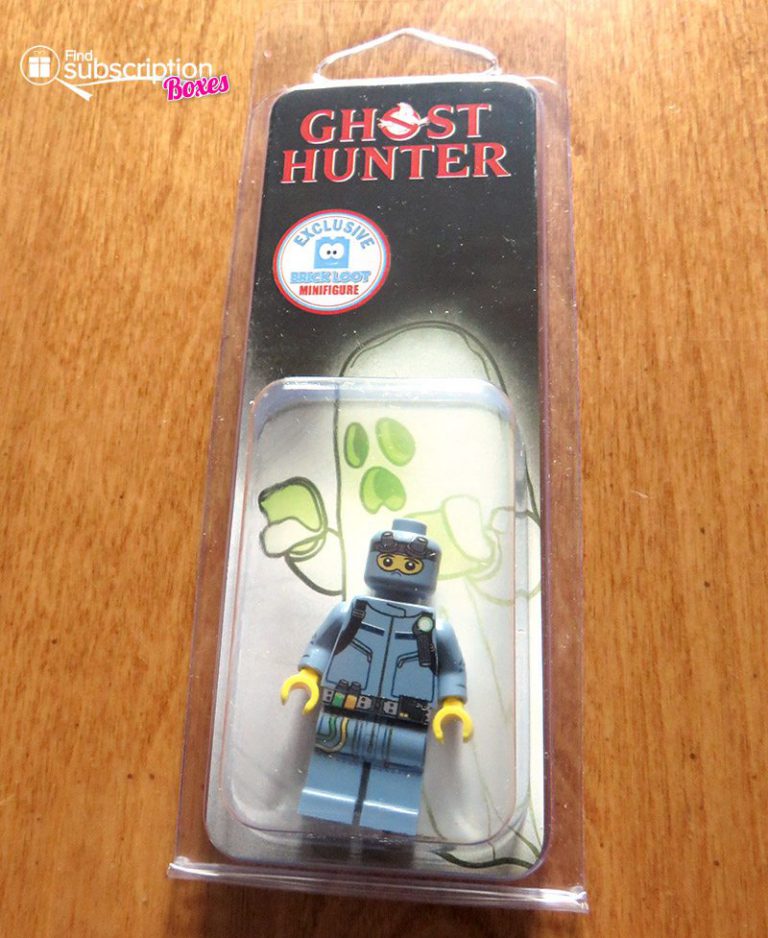 Bonus Item by Plus-Plus is a package of Plus-Plus building bricks which allows builders to create mosaics or 3D designs. Our creator used his imagination to build the figure in the picture.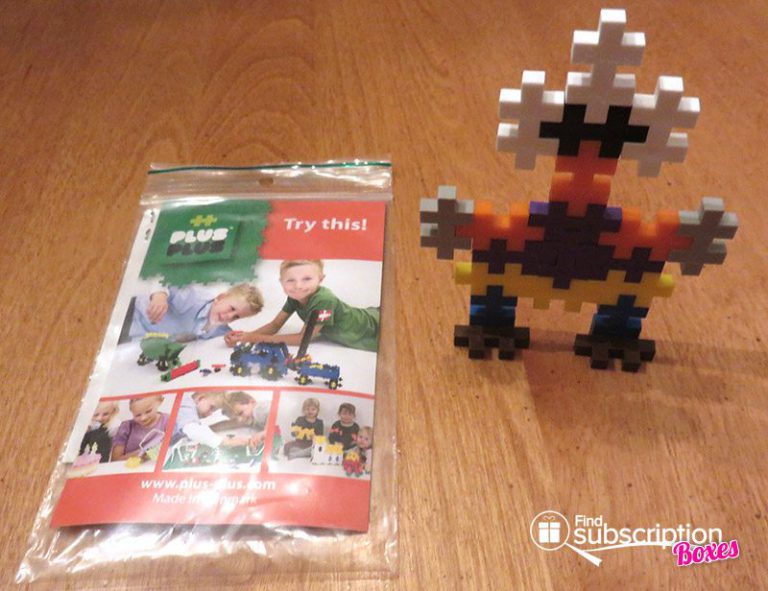 Brick Loot July 2016 Review Wrap-Up
Our creator had fun building the items in the Brick Loot July 2016 Ghost Hunter subscription box. He used his imagination to create items and enjoyed building the exclusive items.  It was a perfect theme for summer adventures. The Brick Loot boxes are geared for anyone ages 6+ (yes, adults, too). Each month's contents are a surprise. There are several plans, and the boxes can be gifted to others.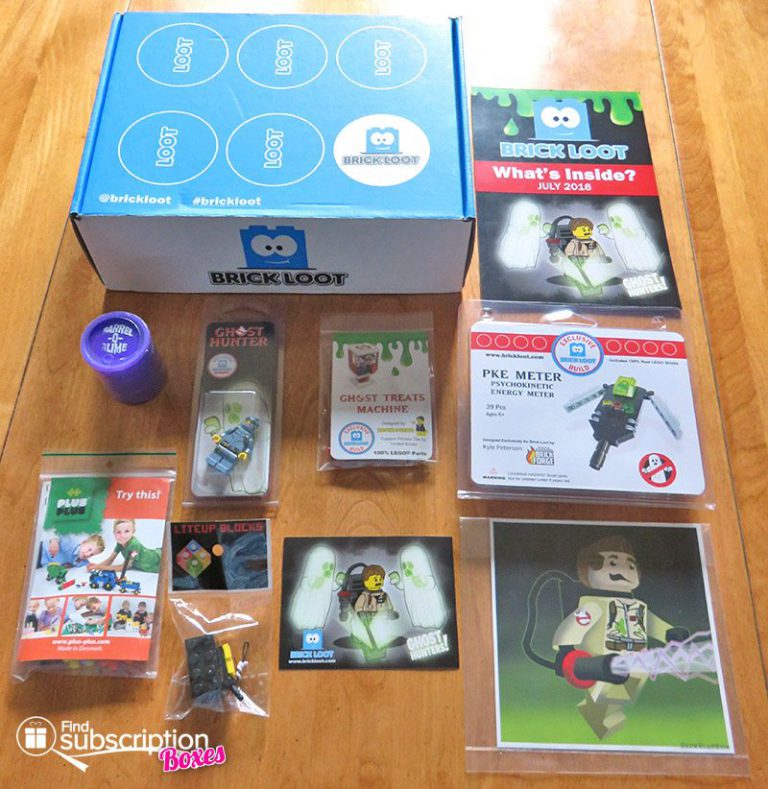 Brick Loot Coupon Code
Exclusively for Find Subscription Boxes readers, use Brick Loot coupon code FSB10 to save 10% off any Brick Loot subscription!