Brick Loot is a subscription box for children who love creating with Legos and Brick. Each monthly subscription has unique, custom, and never-before-seen creations which work with Lego and custom building projects. Each subscription box features 4-8 items hand-curated by Brick specialists who scour worldwide for the latest and greatest features. We received the Brick Loot June 2016 box.
The June 2016 Brick Loot theme was The Mad Scientist. Our creator was very excited to receive the box and enjoyed exploring the contents.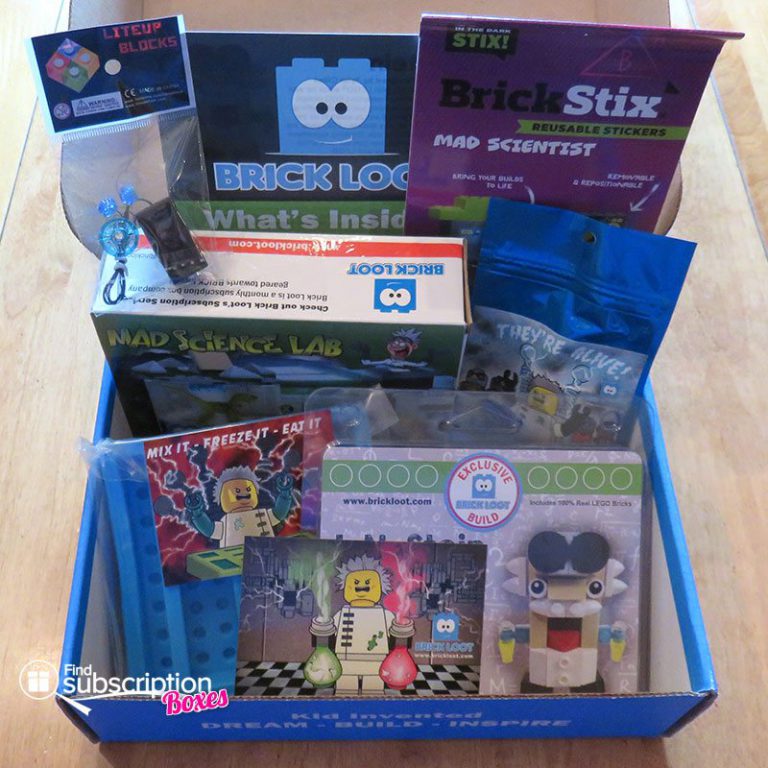 Inside the Brick Loot June 2016 Box
Inside the box we found six items plus a sticker of The Mad Scientist theme.
The first item was the I.N. Stein, an exclusive build designed by Tyler Clites who is a Lego aficionado and has been doing freelance Lego designs for five years. The I.N. Stein was easy to put together with the instructions provided and a reusable case for storing. It contains Lego pieces.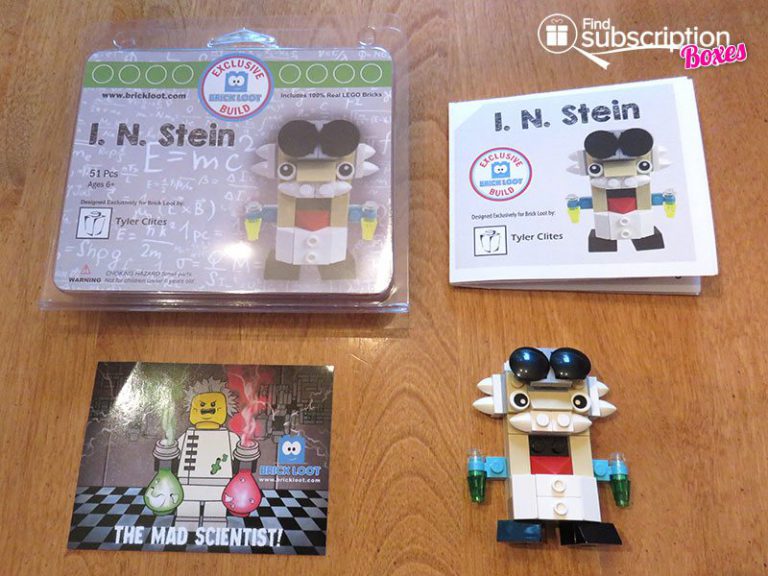 Next, we opened a boxed kit: Mad Science Lab. It creates two items, a "test tank" and a "laboratory desk unit" for the scientist to conduct experiments. This is a Brick Loot exclusive made with Brick components which are compatible with other brands. Use your favorite figure to play the scientist. Brick Loot also provides a colorful and detailed set of instructions to help with the build.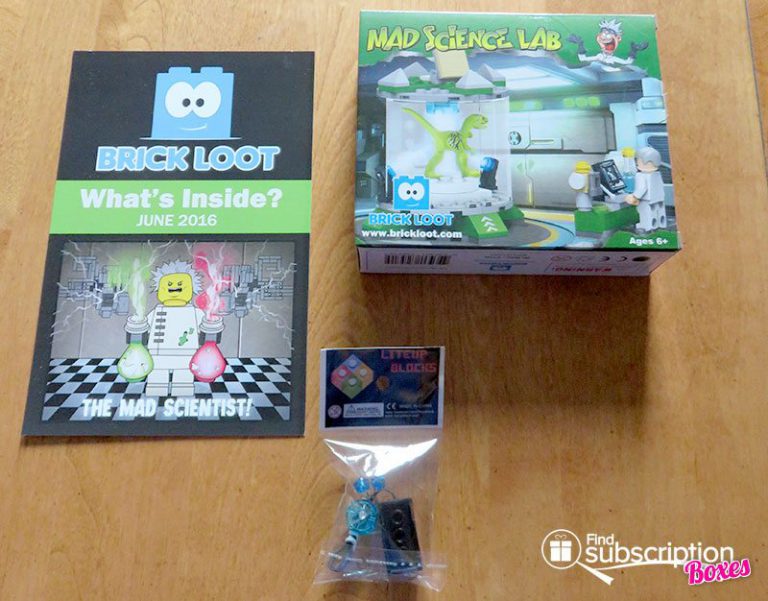 The Exclusive Light kit includes the instructions and an attachment for the Mad Science Lab "test tank." When attached, the blue lights flash to enhance the creativity.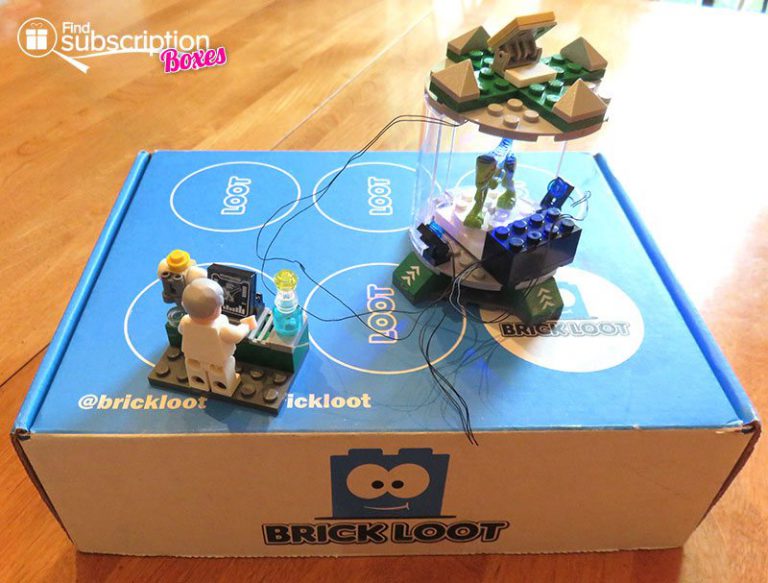 Also included is Franken Figs: a package containing two complete 100% Lego figures who are more creature than human.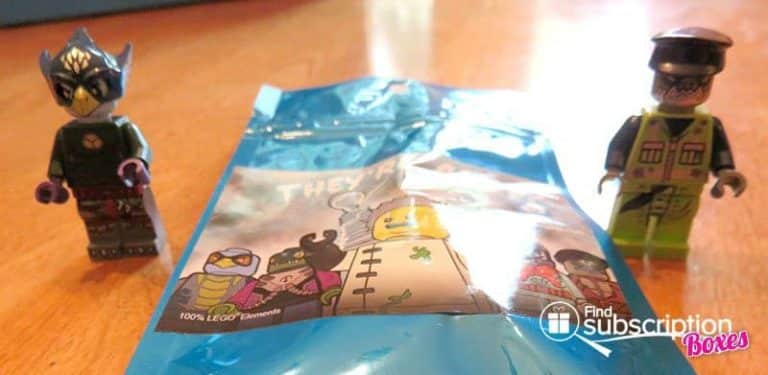 There are two sheets of BrickStix—Mad Scientist. BrickStix fits any brand of plastic brick. They are reusable, removable, and repositionable decals. Many of The Mad Scientist pieces in the set can glow in the dark to boost the fun.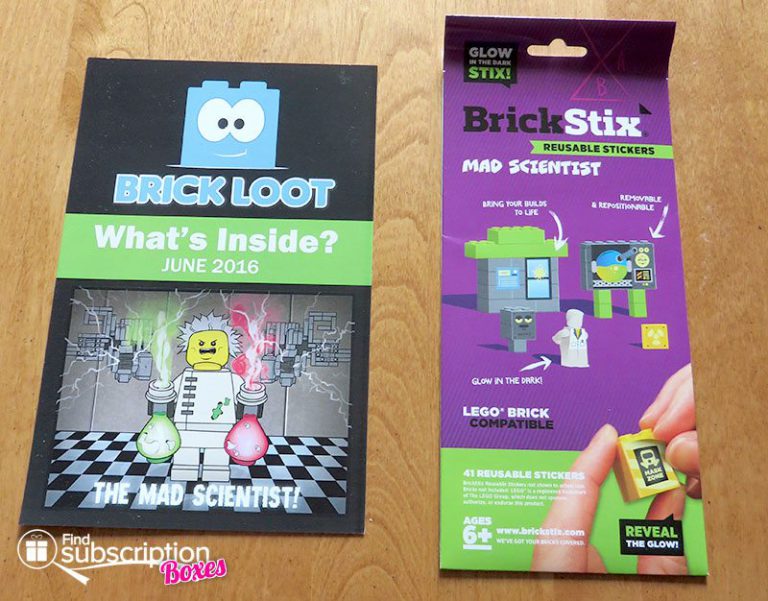 Use the Brick silicone ice tray included can be for ice, Jell-O, gummies, chocolate, and more. It can be put into the freezer when making concoctions.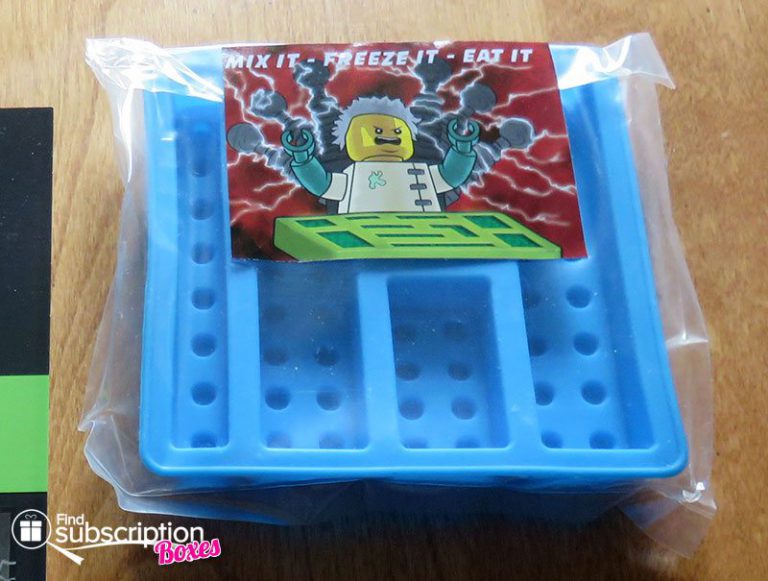 Mom had some candy melts in the pantry and made some candy Bricks for our creator while he built the items included in the Brick Loot subscription box.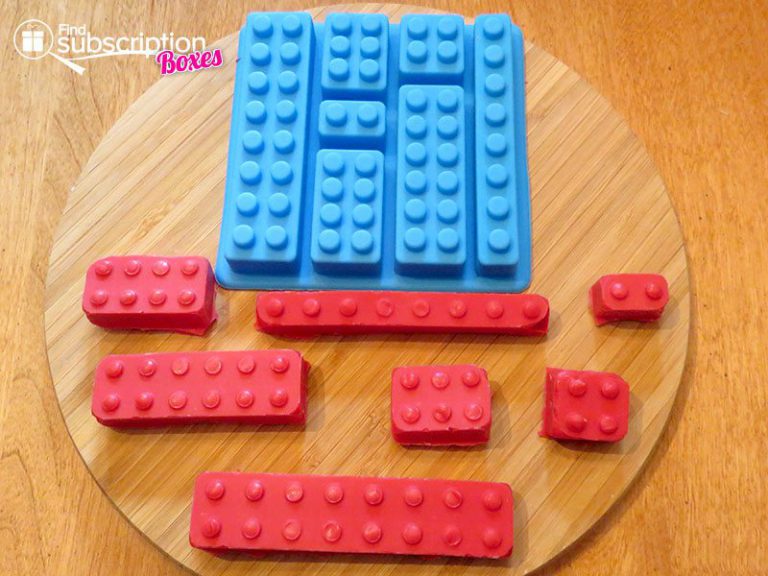 Our creator enjoyed all of the items included in the Brick Loot June 2016 box. The Brick Loot boxes are geared for anyone ages 6+ (yes, adults, too). Each month's contents are a surprise. Brick Loot offers several subscription plans. Brict Loot boxes can also be gifted to others.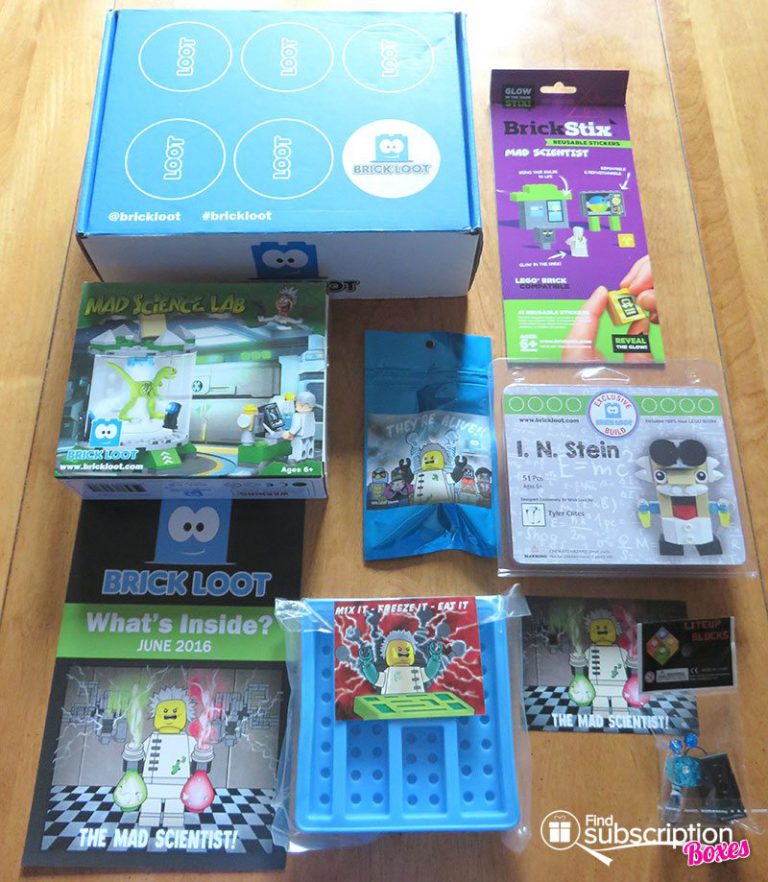 Brick Loot Coupon Code
Exclusively for Find Subscription Boxes readers, use Brick Loot coupon code FSB10 to save 10% off any Brick Loot subscription!