Brick Loot is a subscription box for children (or adults) who love creating with LEGO and Brick. Each monthly subscription has unique, custom, and never-before-seen creations which work with LEGO and custom building projects. Each subscription box is filled with 4-8 items hand-curated by Brick specialists who scour worldwide for the latest and greatest features.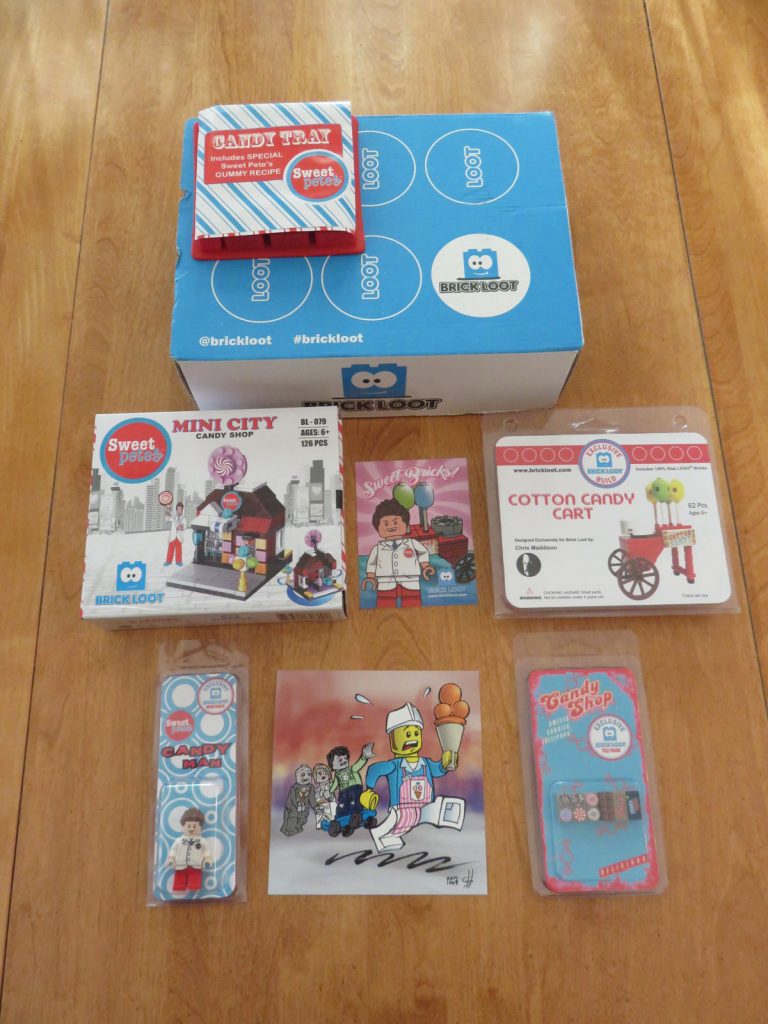 The November Brick Loot subscription box theme is Sweet Bricks! There are 5 featured items: Cotton Candy Cart build, Mini City Candy Shop build, Candy Tray + recipe, Candy Shop Tile Pack, and a Lego Minifigure; an exclusive art print; an exclusive sticker of the monthly theme; and discount codes for two special offers. This month also has a featured brand: Sweet Pete's, a gourmet chocolate shop.
Cotton Candy Cart is an exclusive build made from 100% Lego and designed by Chris Maddison. A brick artist in multiple themes, he's been featured in several publications and does commissioned work.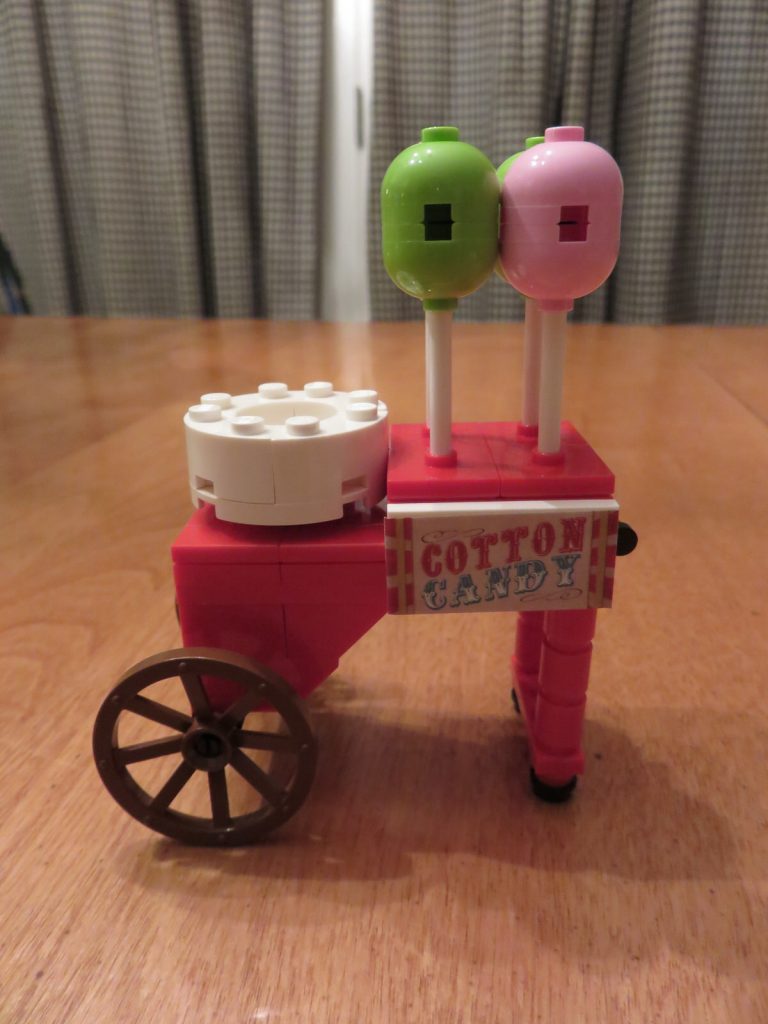 Mini City Candy Shop is a Brick exclusive co-branded with Sweet Pete's candy brand of Jacksonville, FL. Perfect for a Lego city and designed to be similar to Sweet Pete's Candy Mansion—one of the largest candy shops in the USA.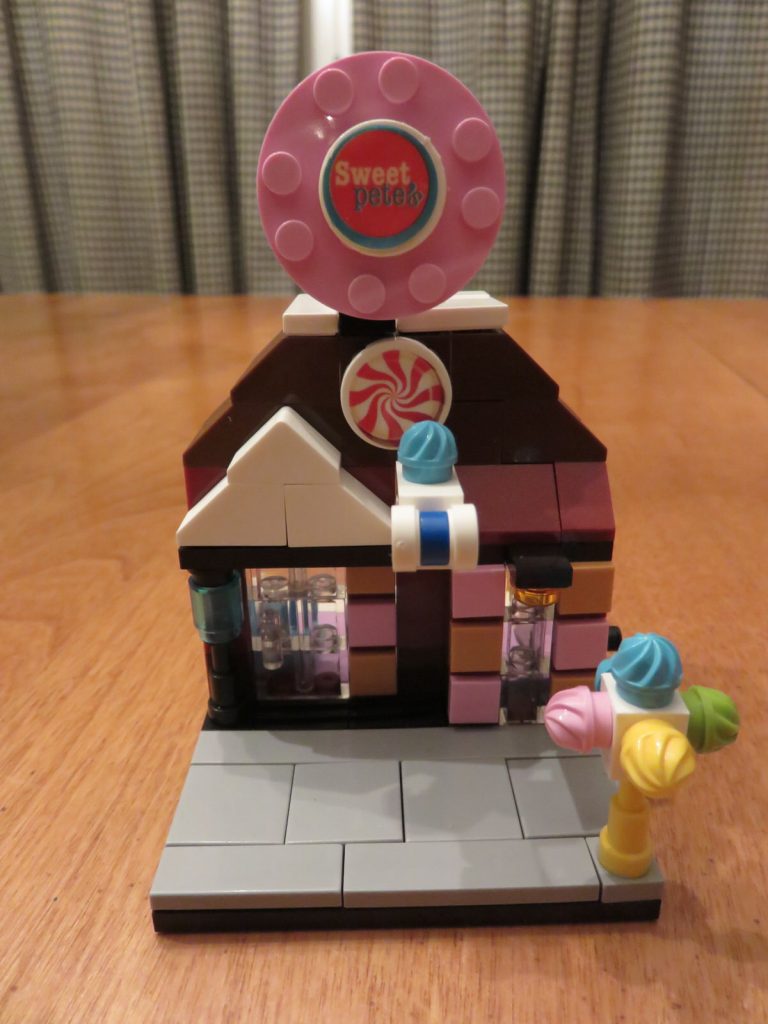 Candy Tray with a recipe from Sweet Pete's to make Brick gummies. Mold can also be used for chocolates, jello, ice, etc…
Exclusive art print by Greg Hyland featuring Lego Minifigures in Brick Loot designs.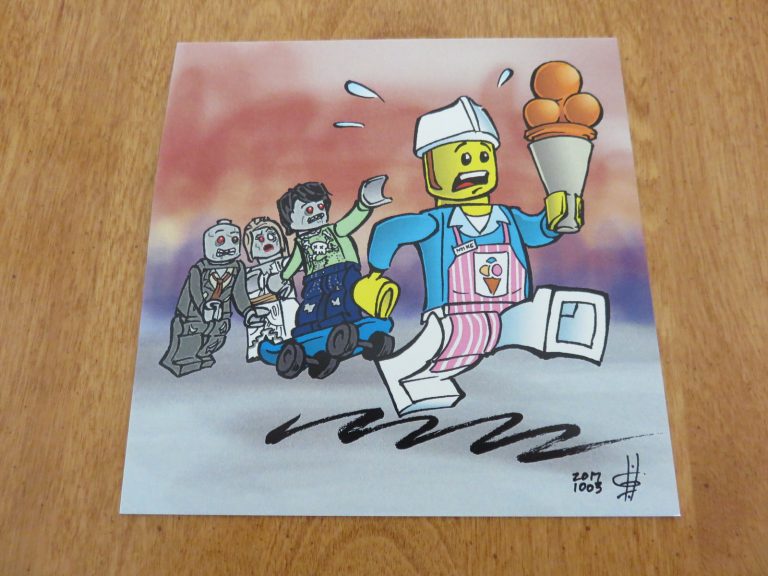 Candy Shop Tile Pack made from 100% customized Lego parts to resemble sweet treats like chocolate bars, donuts, and candy.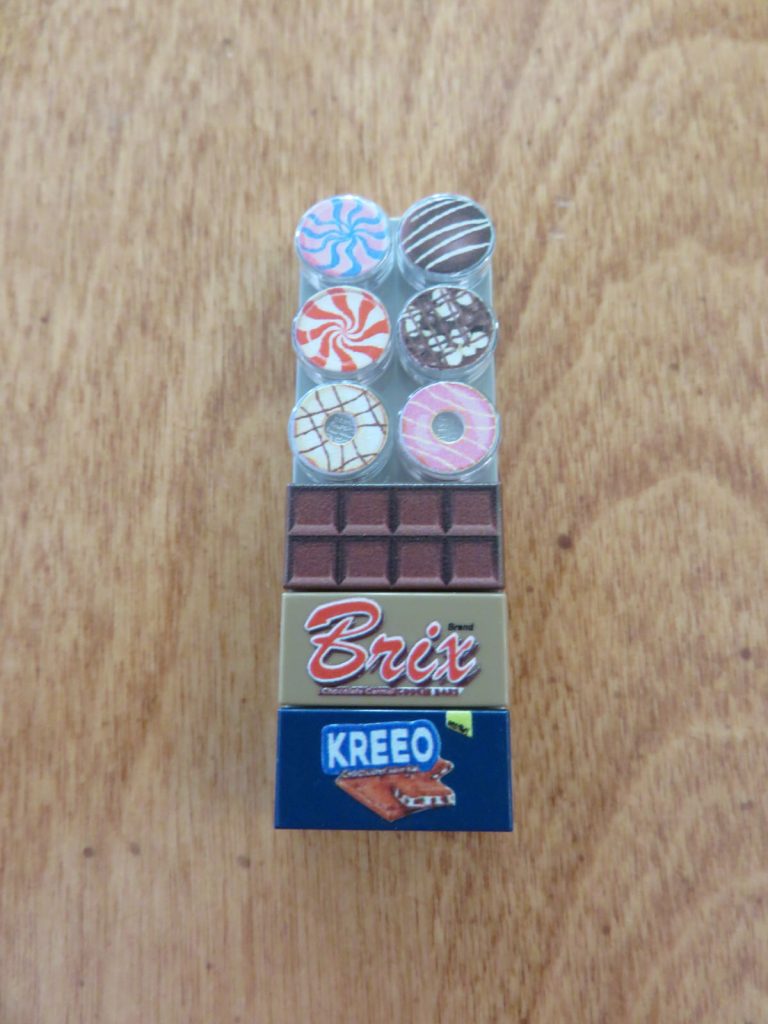 Sweet Pete Minifigure of 100% Lego Minifigure parts customized to resemble Sweet Pete of the candy fame. Peter Behringer, owner of Sweet Pete's, has been in the chocolate industry his whole life.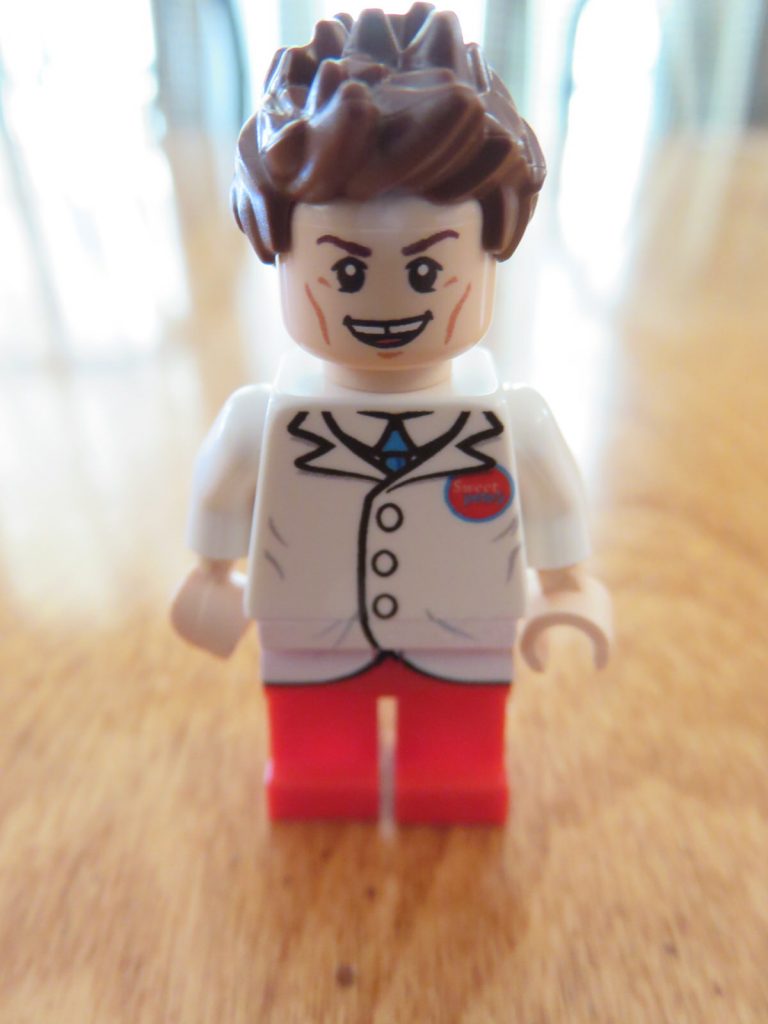 Exclusive sticker with the monthly theme, Sweet Brick!, and features Sweet Pete Minifigure.
There's a discount code to shop at Sweet Pete's online and a discount code for Brick Journal.
Some of the brick candy looks good enough to eat, but it's just made of bricks. Our builder can't wait to add the builds and accessories to his Lego city.
Brick Loot boxes are geared for anyone ages 6+ (yes, adults, too). Each month's contents are a surprise. There are several plans, and the boxes can be gifted to others.