Brick Loot is a subscription box for children (or adults) who love creating with LEGO and Brick. Each monthly subscription has unique, custom, and never-before-seen creations which work with LEGO and custom building projects. Each subscription box is filled with 4-8 items hand-curated by Brick specialists who scour worldwide for the latest and greatest features.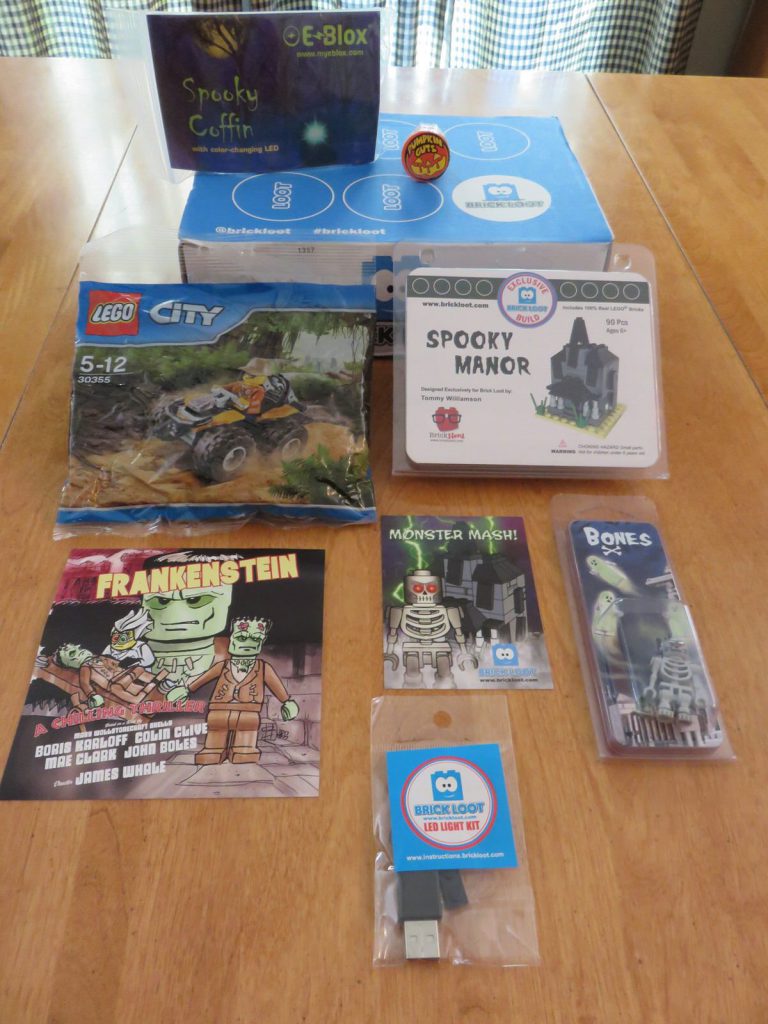 The October Brick Loot theme is Monster Mash! There are 5 featured items: Spooky Manor build, a Green Ghoulish LED light for the manor, Spooky Coffin Build, LEGO Polybag Trick-or-Treat Lego City build, and a LEGO Minifigure; an exclusive art print; an exclusive sticker with the monthly theme; Bonus item of slime, and discount codes for brick-related items, plus an accompanying key chain.
Spooky Manor is an exclusive, 100% LEGO Build designed by Tommy Williamson—the "nerd-in-chief" of BrickNerd.com. His experience working in the motion picture industry for more than 30 years, combined with his love of LEGO, was the basis of his new multimedia company.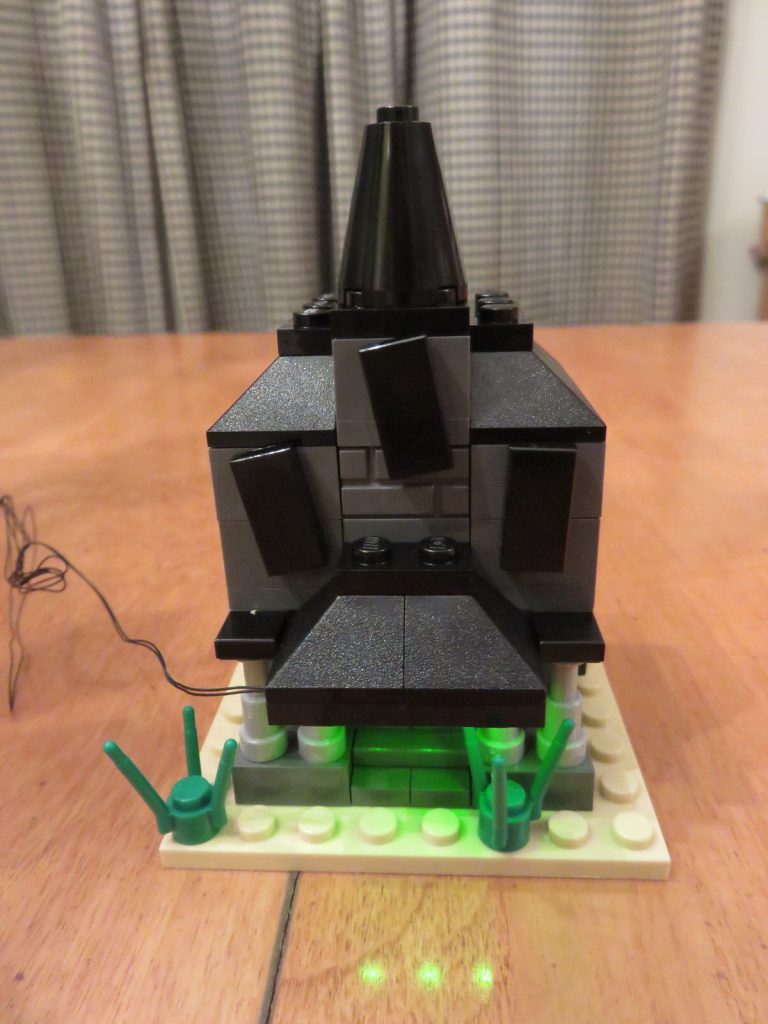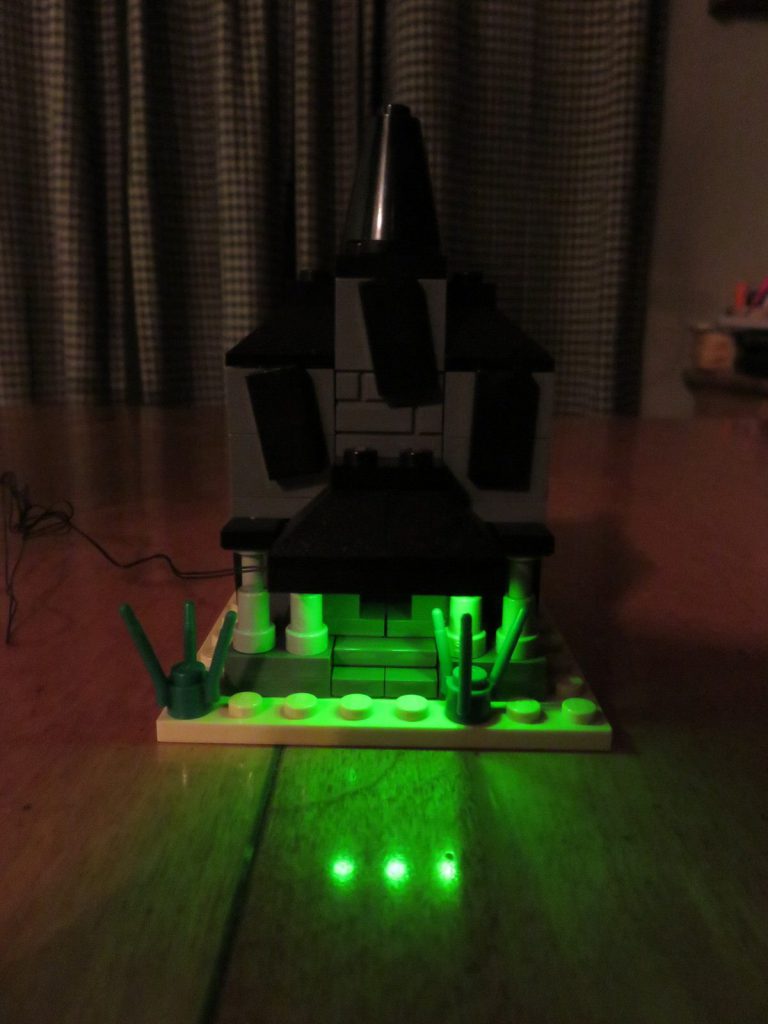 Green Ghoulish LED light from Brick Loot will enhance the Spooky Manor when attached to the underside of the porch roof. The green glow is perfect for Halloween or any eerie Brick display.
Spooky Coffin from E-Blox is designed to stimulate imagination and creativity. E-Blox items use plug-together bricks and modules for items that light up and have sounds. This coffin lights up in multiple colors with an easy to use switch on the side. Battery is included.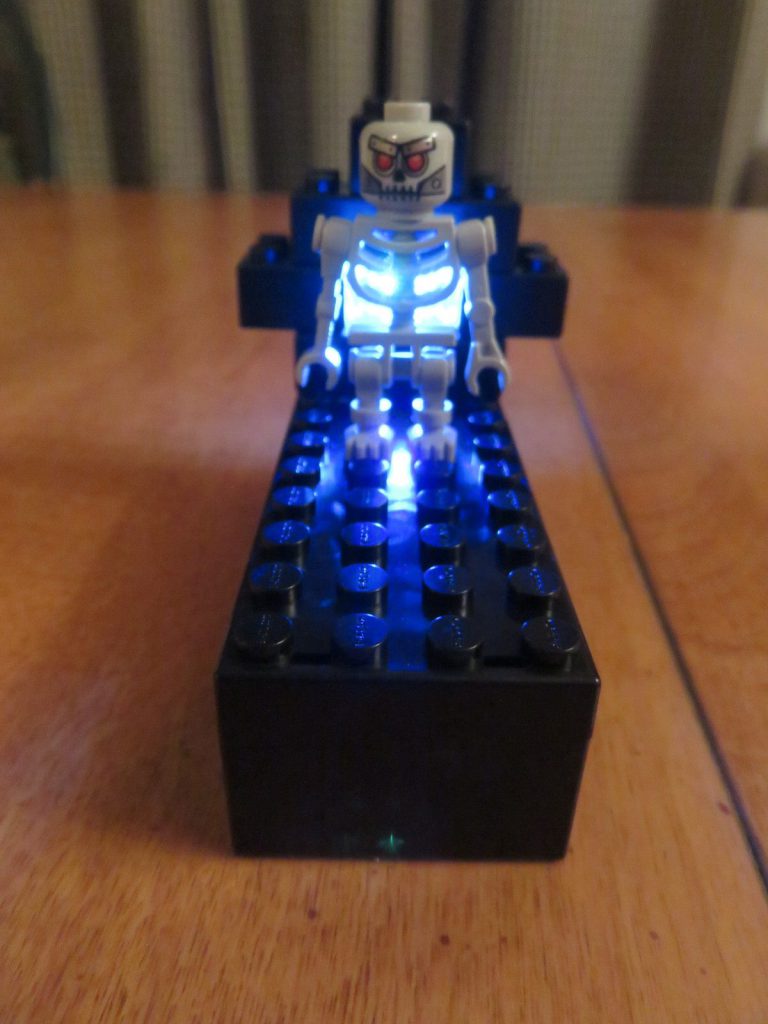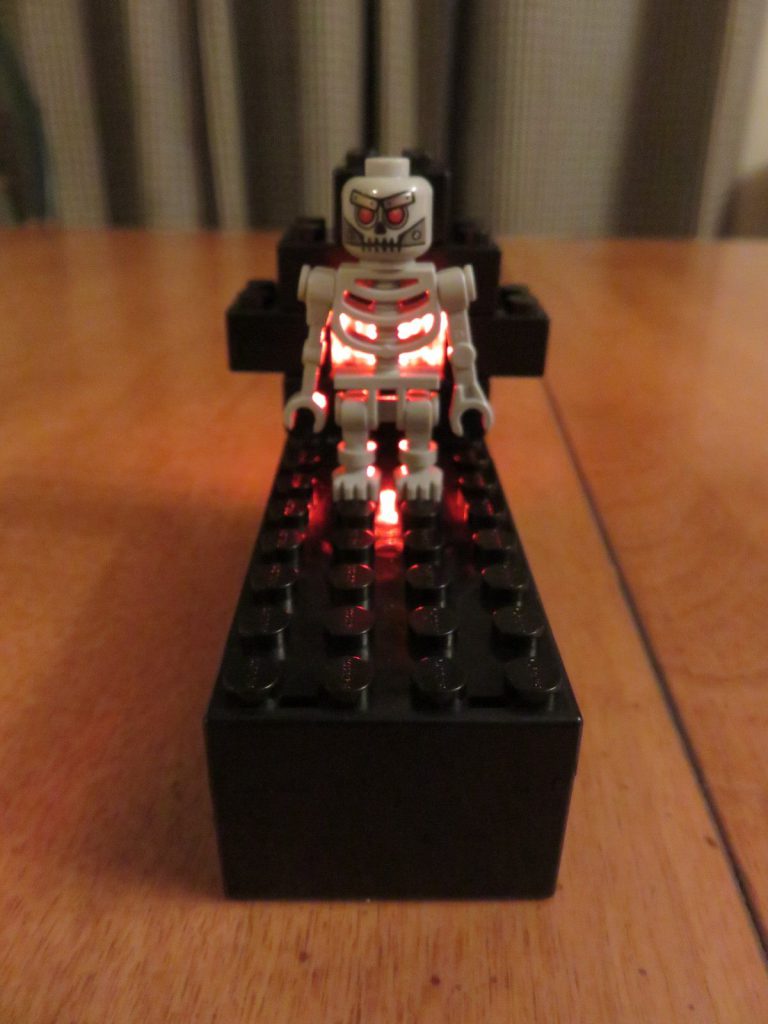 The Exclusive Art Print by Greg Hyland is a perfect homage to the 1939 Frankenstein horror monster movie. More about Greg Hyland can be found at his website lethargiclad.com.
LEGO Polybag 30355, a LEGO City build, is a Trick-or-Treat goodie for you. A quick and easy build for your collection.
Bones is a 100% LEGO Minifigure skeleton and the consummate "scary" item for the Spooky Manor haunted house.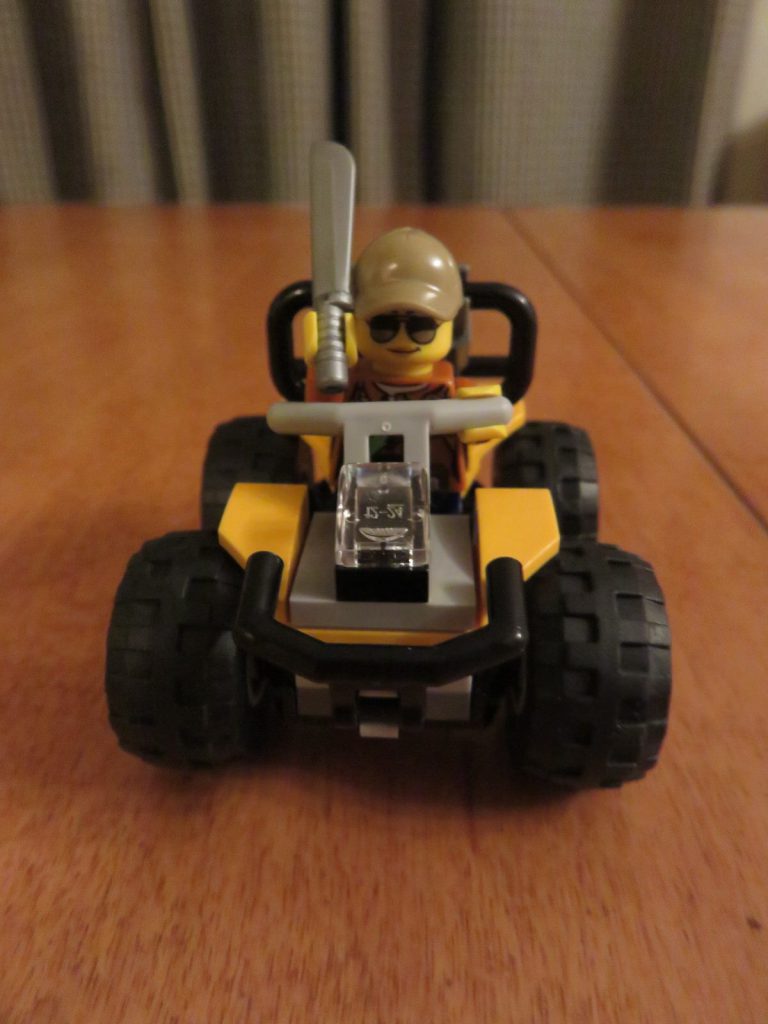 The exclusive Monster Mash! sticker matches the theme for this month's box and is great for your cache.
Bonus item: Pumpkin Guts slime for your Halloween pleasure. Not edible.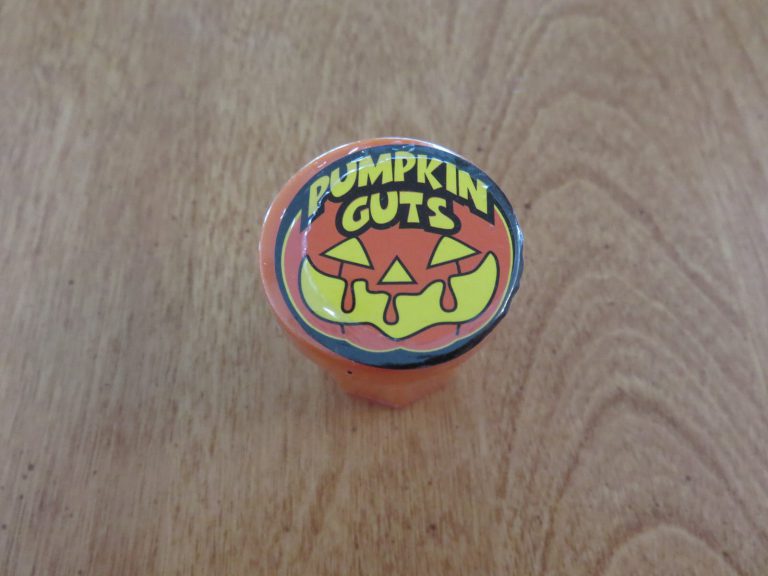 Discount codes for E-Blox, the maker of the Spooky Manor build, and TinkerBots My First Robot building kit, plus a key chain with their robot mascot.
Our builder loved the Spooky Manor and Spooky Coffin items best, especially when the lights were lit.
Brick Loot boxes are geared for anyone ages 6+ (yes, adults, too). Each month's contents are a surprise. There are several plans, and the boxes can be gifted to others.