Bulu Box is a monthly health and fitness subscription box that helps you find the best products to help you meet your goals. Every month, for just $10 (or less if you use code BULUGAN467 at checkout) you'll receive a variety of vitamins, supplements, and other health samples to discover and try.
Every month, Bulu Box arrives in a branded, orange cardboard box with motivational quotes printed on it. "Go the extra mile. It's never crowded."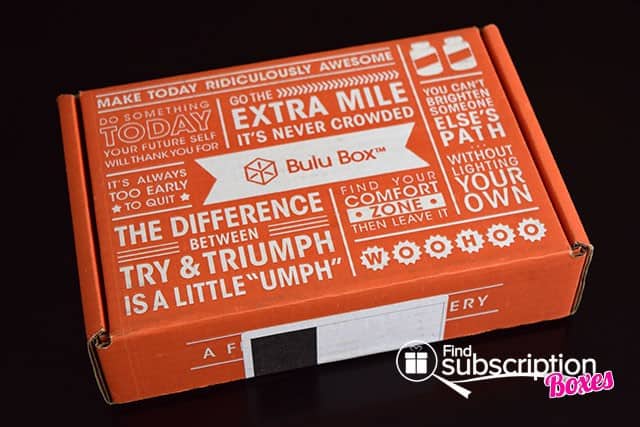 Bulu Box includes a product information card that describes each of the samples in your monthly Bulu Box. They've also printed space on the back of the card to jot down notes for each sample. Bulu Box subscribers are encouraged to leave their review of their Bulu Box samples to earn rewards which can be redeemed for full-size products in the Bulu Box store!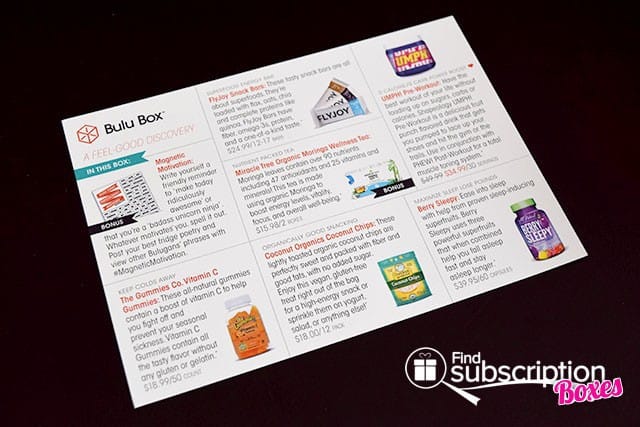 Under the wrapping and the cards, we got our first look at the January 2015 Bulu Box.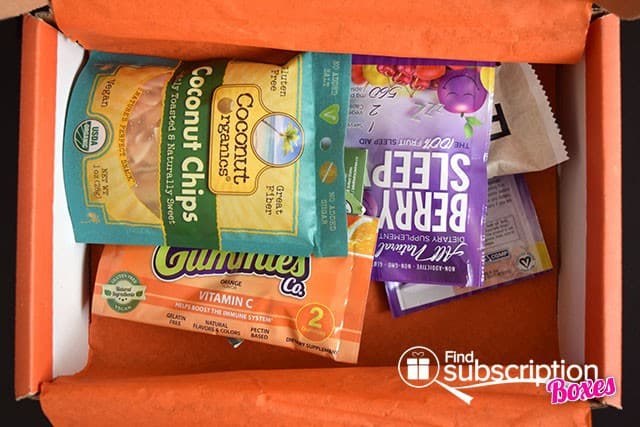 Inside the Bulu Box January 2015 Box
There were 6 different products and 8 total samples on our Bulu Box January 2015 box.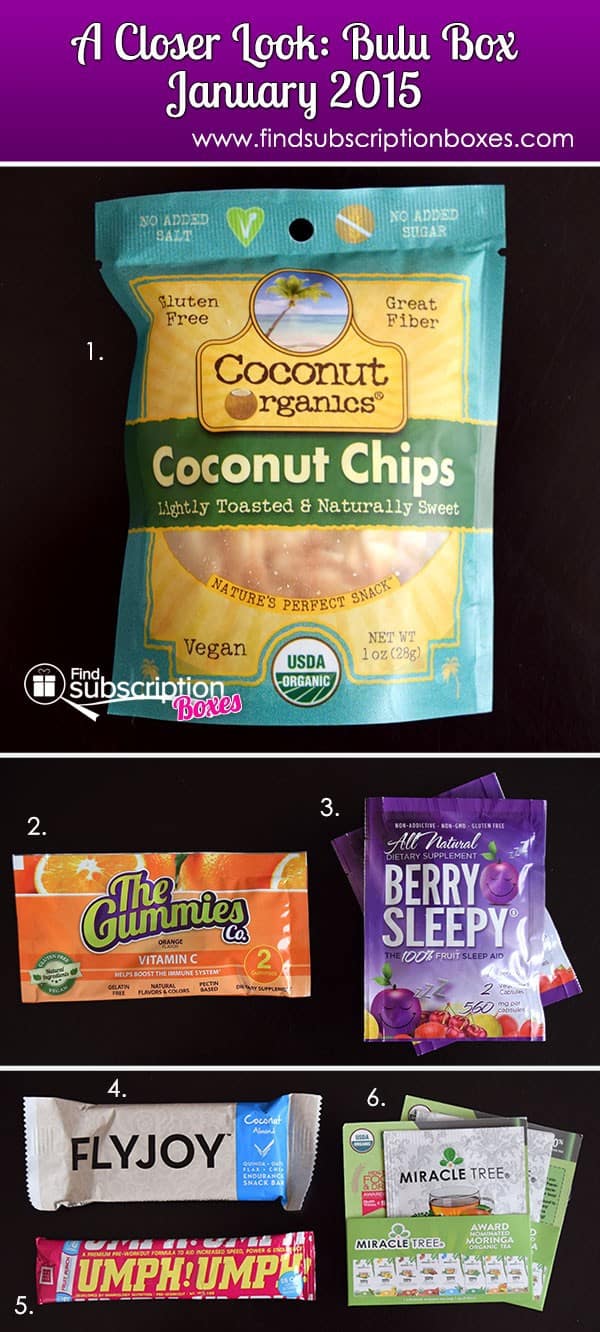 1. Coconut Organics Coconut Chips – 1oz bag, Full-Size Retail Value: $18 (12 pack)
Yum! These lightly toasted organic coconut chips are packed with fiber, good fats, and is perfectly sweet without any added sugar. Great for a tasty energy boost!
2. The Gummies Co. Vitamin C Gummies – 2 gummies, Full-Size Retail Value: $18.99 (50 count)
Keep colds and seasonal sickness with a boost of vitamin C from these all-natural gummies. Gluten and gelatin-free!
3. FlyJoy Snack Bars – 1 bar, Full-Size Retail Value: $24.99 (12-17 bars)
This super snack bar is loaded with superfoods like flax, oats, and chia to bring you fiber, omega-3s and protein in a one-of-a-kind tasty snack bar.
4. Miracle Tree Organic Moringa Wellness Tea – 2 tea bags, Full-Size Retail Value: $15.98 (2 boxes)
With over 90 nutrients, including 47 antioxidants and 25 vitamins, this organic tea is perfect for boosting energy levels, vitality, focus, and overall well-being.
5. UMPH! Pre-Workout – 1 serving, Full-Size Retail Value: $34.99 (30 servings)
This fruit punch flavored drink will help you boost your workout without loading up on sugars, carbs, or calories.
6. Berry Sleepy – 2 servings (4 capsules), Full-Size Retail Value: $39.95 (60 capsules)
Fall asleep fast and stay asleep longer with these sleep-inducing superfruits.
BONUS:
Bulu Box also included a $100 coupon to NakedWines.com as well as a Bulu Box motivation magnet (#MagneticMotivation).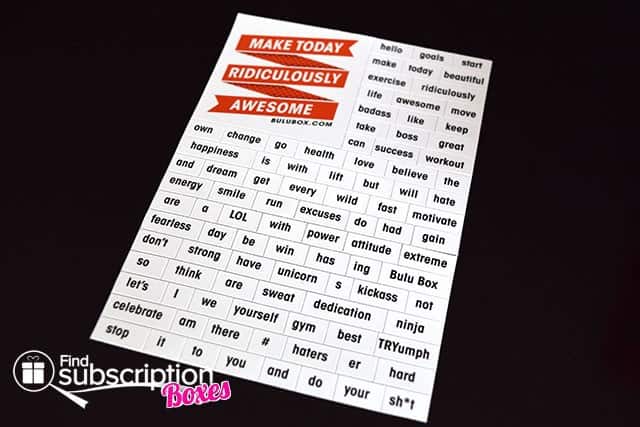 Bulu Box January 2015 Box Wrap-Up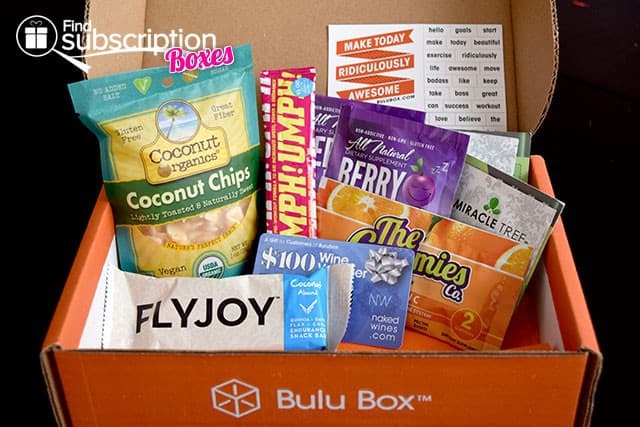 The January 2015 Bulu Box had a great variety of products to help us stay healthy from morning until night – from starting the day with our gummy vitamins and a workout to boosting our energy levels with a tasty snack or tea and finally winding down for the night with the Berry Sleepy capsules. We always appreciate that the samples Bulu Box provides are healthy, and often all-natural or organic.
Did you get the January Bulu Box? Which was your favorite sample?