Chisel Shave Club is a monthly wet shaving subscription box. Each month subscribers receive a box of awesome wet shaving products to help you get your best shave. With today's Chisel Shave Club review, we're unboxing the December 2015 Chisel Shave Club box.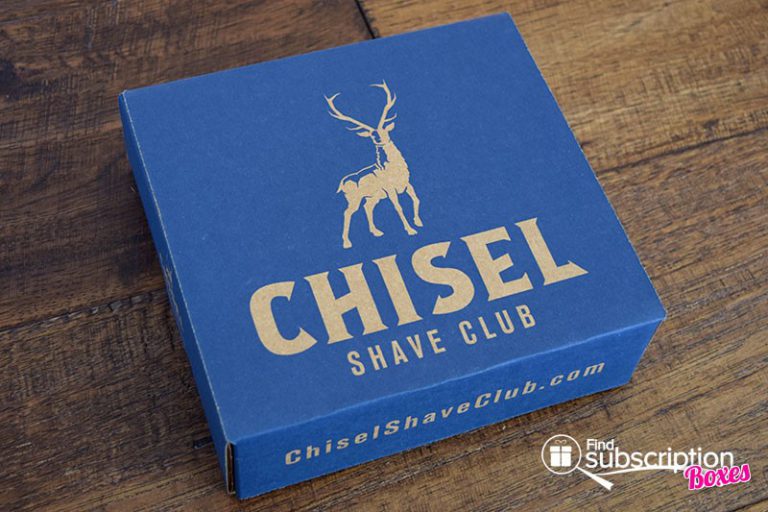 Inside the box we found a product card with pictures an descriptions about that month's wet shave products. The box also had a card with step-by-step instructions for how to wet shave.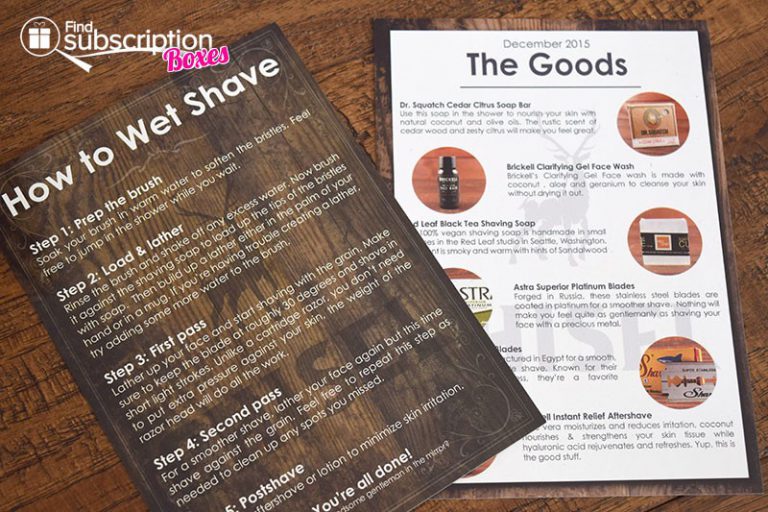 Here's a first look inside our December Chisel Shave Club box.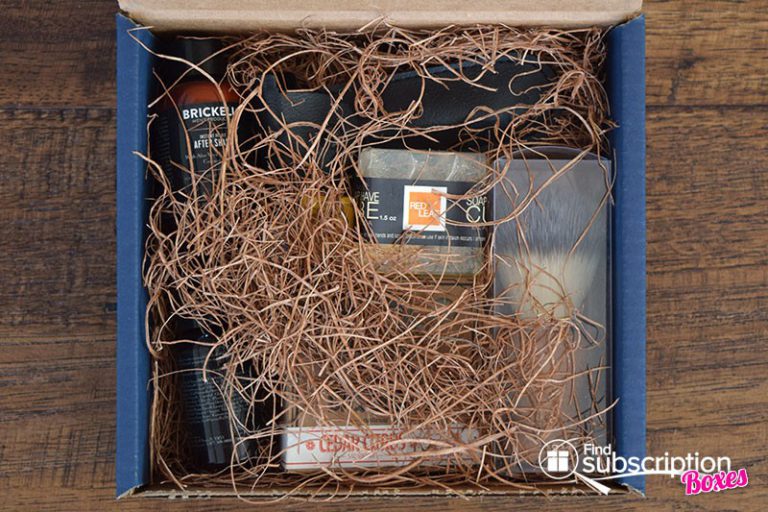 Inside the December 2015 Chisel Shave Club Box
6 month and 1 year Chisel Shave Club subscriptions include a free brush and razor in the first box. There were 6 wet shave products in the Chisel Shave Club December box.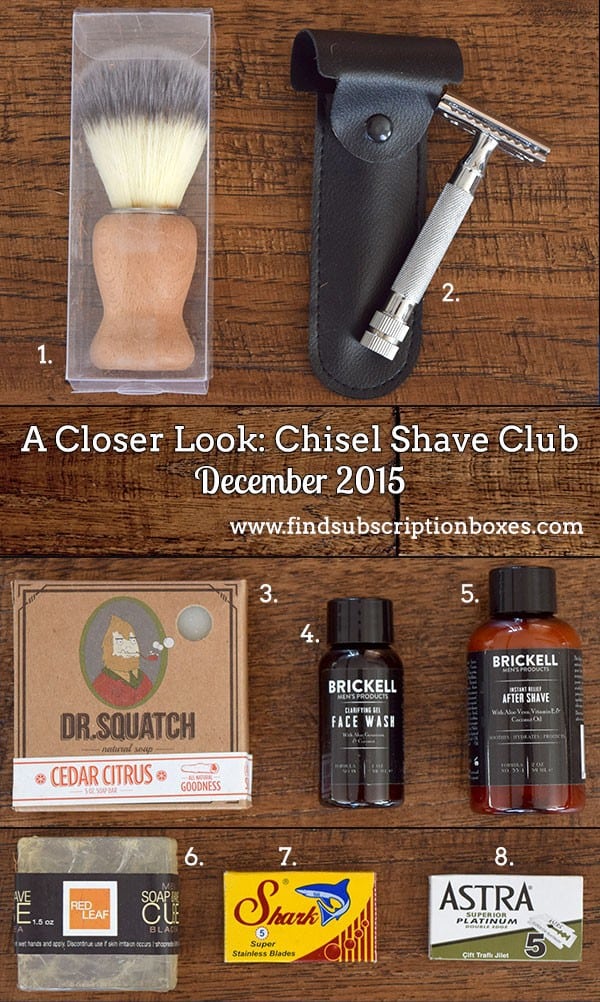 Wet Shave Brush
Wet Shave Handle
Dr. Squatch Cedar Citrus Soap Bar
With the rustic scent of cedar wood and citrus, this soap has natural coconut and olive oils to help nourish your skin.
Brickell Clarifying Gel Face Wash
Cleanse your skin without drying it out using coconut, aloe and geranium.
Brickell Instant Relief Aftershave
This aftershave uses aloe vera, coconut, and hyaluronic acid to rejuvenate, moisturize and reduce irritation after shaving.
Red Leaf Black Tea Shaving Soap
Lather up with this handmade, 100% vegan shaving soap. It has smoky scents of Sandalwood and sage.
Shark Super Stainless Blades
A favorite with many wet shavers, these Egypt-made blades are known for consistency and sharpness.
Astra Superior Platinum Blades
A platinum coating helps these Russian stainless steel blades give you a smoother shave.
Chisel Shave Club Review Wrap-Up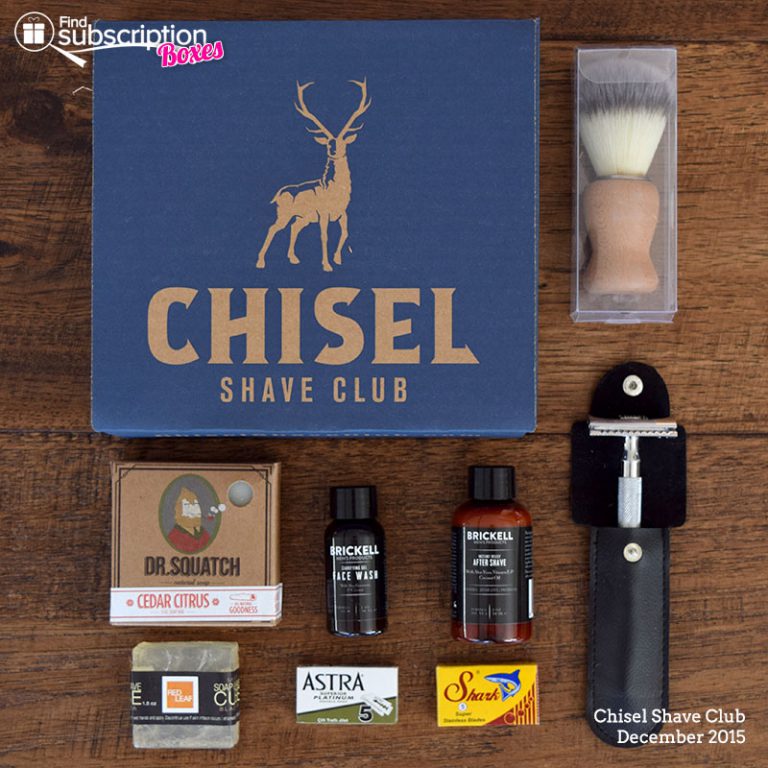 When it comes to getting the high-quality products you need to get the closest wet shave, Chisel Shave Club delivers. The December 2015 Chisel Shave Club box had everything needed from start to finish to get a clean and fresh face with a close shave. The Dr. Squatch soap is a great man soap with a subtle woodsy smell. The black tea shaving soap is great for foaming and when used with the platinum coated blades, helps you get a smooth shave.
What was your favorite December Chisel Shave Club product?