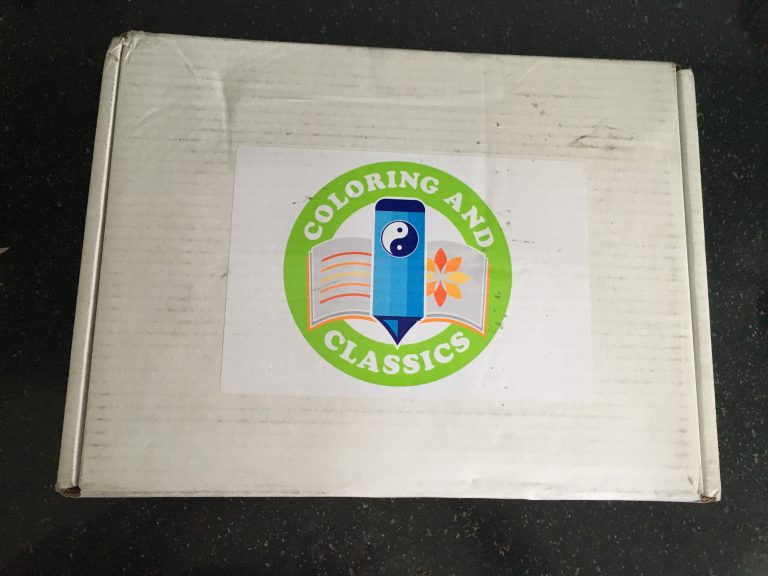 Coloring and Classics is the perfect subscription for the arts loving adults in your life. Each month you pay $14 and get an adult coloring book, and adult activity book and a classic book to read! Each classic you receive is a hardcover, so no worries about it getting bent or torn as an added bonus. the value of the boxes are at least $40 which is so much more than the price you pay which absolutely makes it worth while. This subscription allows you to let loose on your creative side while relaxing at the same time.
Today I am reviewing the September Coloring and Classics box I received. The boxes ship within two days of ordering and arrive typically within a week. My box arrived much faster than that, despite an impending hurricane! The books came wrapped in red tissue paper as a bit of added security during travel. I was very happy to receive this in my mailbox and I could not wait to open it up!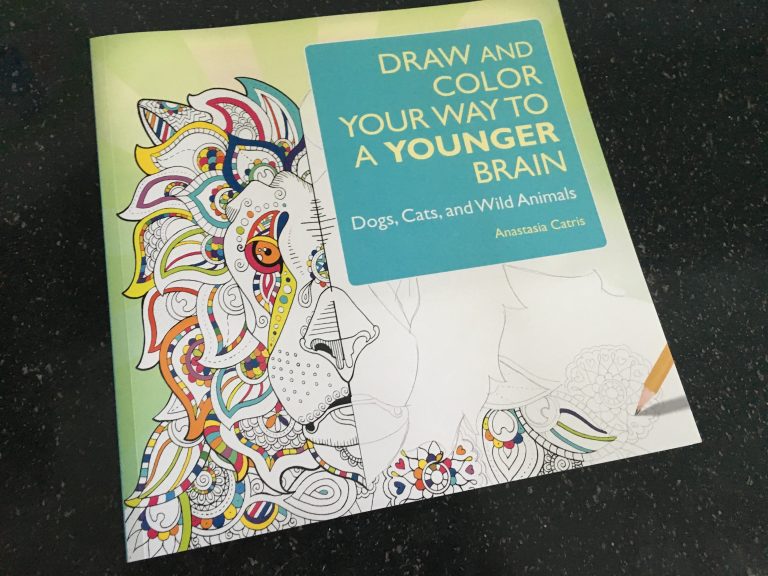 The first book I received was Draw and Color Your Way to a Bigger Brain. This would be the activity book in the box. I love that it meshes activity and coloring. I am not the greatest artist by any means. However, I do love to draw. The fact that this book gives me the chance to work on that is amazing. It makes me happy that this book gives way to creative freedom, allowing you to color outside the lines. I also find it awesome that they give suggestions or part of the drawing so you do not ever have to worry about getting stuck or have a non-creative moment.
On to the actual coloring book of the box! Enchanting Motifs. I just kind of like the way that sounds, don't you? What I love most about this coloring book, aside from the fact that I can eagerly use a coloring book without it being weird, is the possibilities. Each picture has so many different lines within the art so one can be totally free with the colors they choose. Its another great way to allow someone to express themselves. You do not feel stuck using the same color on a large area. Its a good feeling.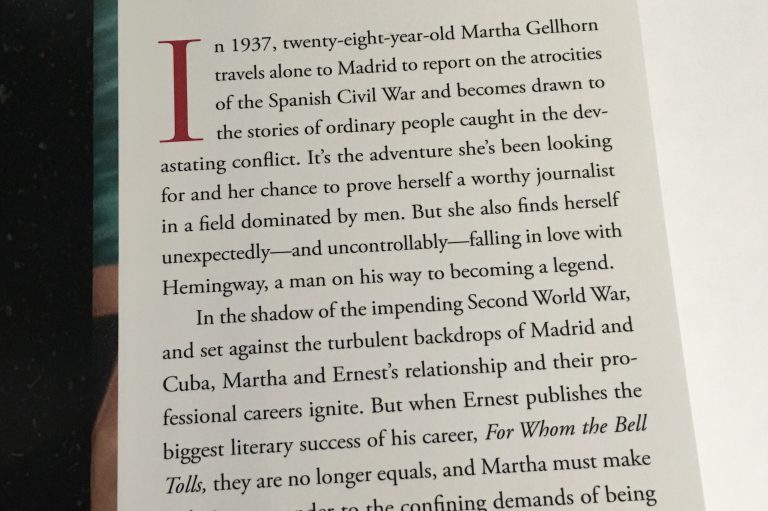 The hard cover classic in this box is called Love and Ruin, by Paula Mclain. I personally love a good love story when I am hiding away from my children or taking a bit of me time in the bath. Ernest Hemingway is a staple in literature. My personal favorite book of his was The Old Man and the Sea. I had to read it for my AP Lit class in high school and I was hooked. However, I do not know a lot about his life, like one would know Thoreau from reading Walden.
Love and ruin may be a historical fiction, but it does have its historical ties. It helps me learn a bit more about Hemingway and his third wife, Martha. This book is one I can and likely will get lost in. One I will read over and over again. I am so glad this was the book I received as its opening me up to new authors and new history.
In Conclusion
Coloring and Classics just gives me the feel goods from beginning to end. I will now have hours upon hours of freedom, creativity, and joy from just one box. I can only imagine continuing the subscription. If you have any arts or classic focused friends in your life you should direct them to this subscription box so they always have the fuel they need to keep on running. Check the company out here!