Nerd Block recently launched a new addition to their nerd subscription box brand – Comic Block. Comic Block delivers $30+ of comic books, an exclusive comic t-shirt and a comic collectible every month. With today's Comic Block box review, we're taking a closer look at the May 2015 Comic Block.
We love the bright, comic-themed design of the Comic Block box.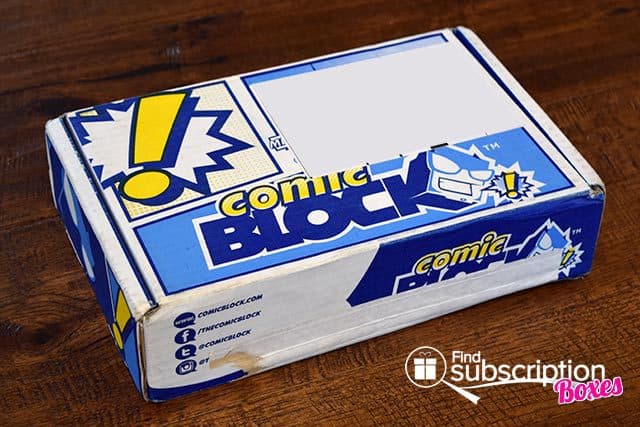 Comic Block included a product card that described the comics and comic book related items in our Comic Block May 2015 comic book subscription box.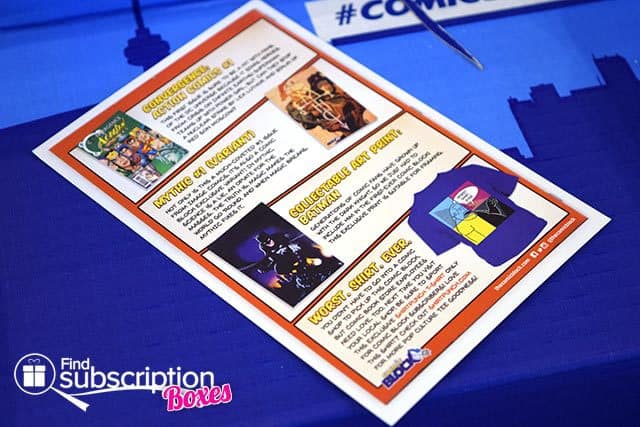 Here's a first look inside our May Comic Block.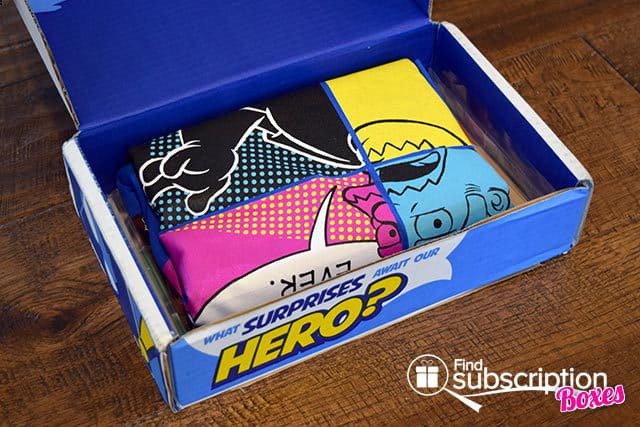 Inside the Comic Block May 2015 Box
There were 5 comic themed items in our May 2015 Comic Block.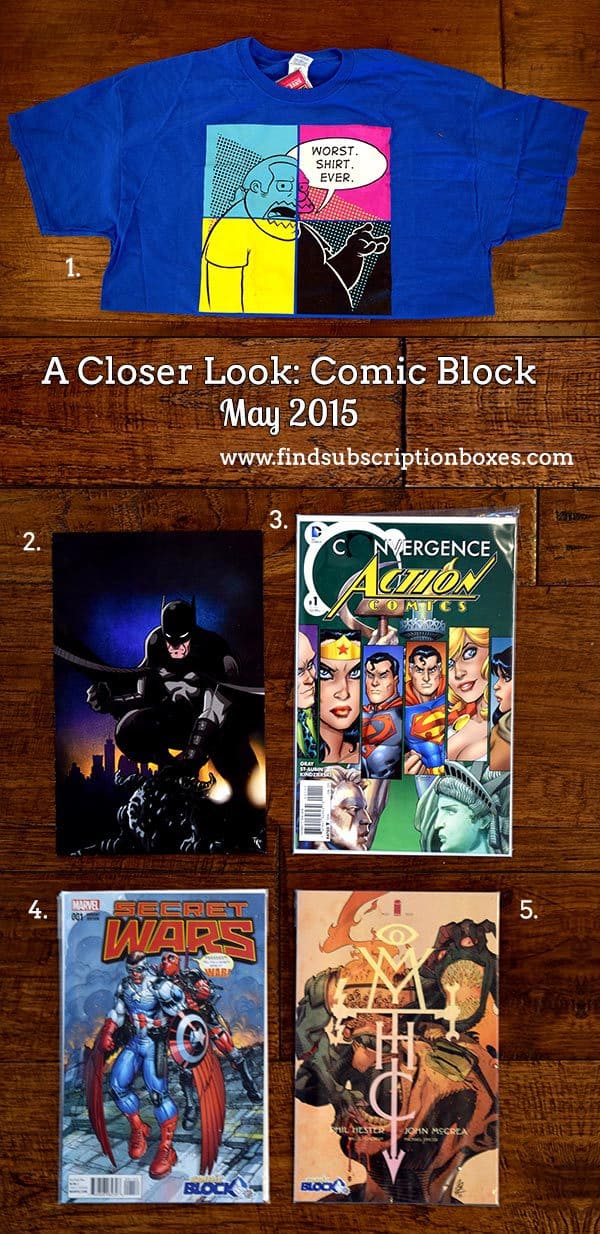 1. Exclusive ShirtPunch Worst. Shirt. Ever. T-Shirt
Comic Book Guy fans will think this exclusive Simpsons t-shirt from ShirtPunch is the best shirt ever.
2. Exclusive Collectible Art Print: Batman
Frame this print to hang on your wall and have the Dark Knight stand watch.
3. DC Comics Convergence: Action Comics #1
This first issue stars heroes from crisis on infinite earths. "Superman teams up with Power Girl, but can they stop a nuclear strike by Lex Luthor and Stalin of Red Son Moscow?"
4. Marvel Secret Wars Issue #1 with Exclusive Variant Cover
"Time runs out. Everything Ends. The Secret Wars have commenced!"
5. Mythic #1 with Exclusive Variant Cover
Learn about Mythic and how magic makes the world go 'round with this #1 issue from Image Comics.
Comic Block May 2015 Box Review Wrap-Up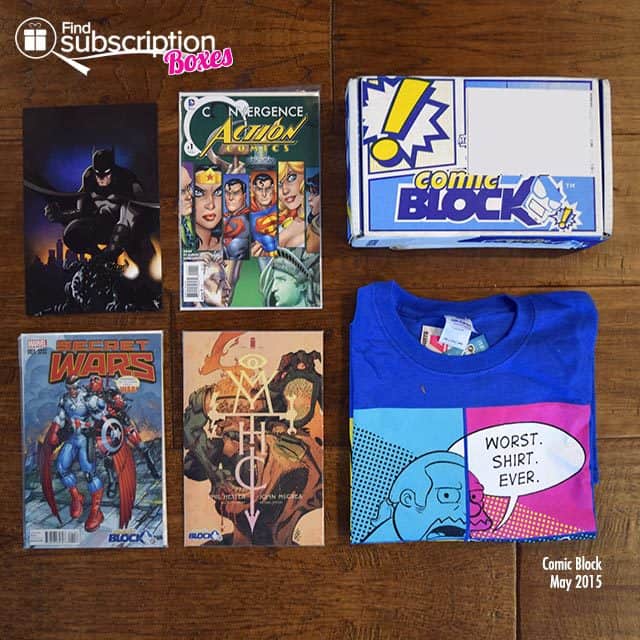 The Comic Block May 2015 box was a great comic book subscription box, featuring 3 Issue #1 comic books with 2 exclusive variant covers. We loved that the comic books covered different brands and starred both new and old favorite super heroes. This month's Comic Block t-shirt was a ShirtPunch Comic Block exclusive that Simpsons fans will love.
What was your favorite item from the May 2015 Comic Block?
Comic Block 15% Off Coupon Code
For a limited time, use Comic Block promo code SAVE15 to save 15% off monthly Comic Block subscriptions. Your first block is just $17.89 shipped after savings. Sign-up for multi-month or multi-block subscriptions to save up to 25%!