This was our first time receiving a Craft Beer Club subscription box! We were extremely excited about this box!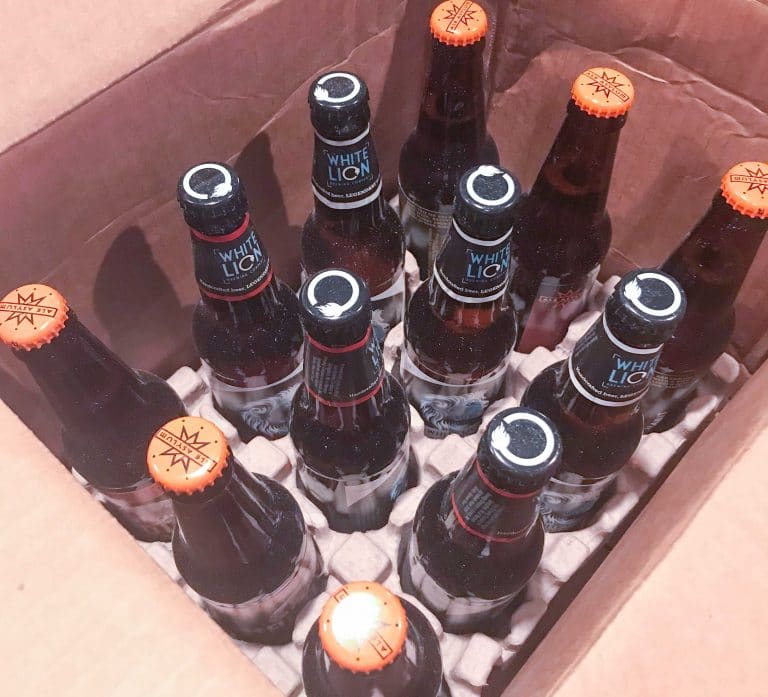 If you are a beer lover and enjoy trying new beers, you will absolutely love this box. Each month you will receive in your box:
12 World-Class Craft beers
12 oz. beers
4 different styles of beer (2 from each brewery)
3 of each beer variety
Beer cans are featured 3x per year
That's 12 bottles of unique beers in each box! It's really perfect for tasting a nice variety of beer and trying new and unique brews.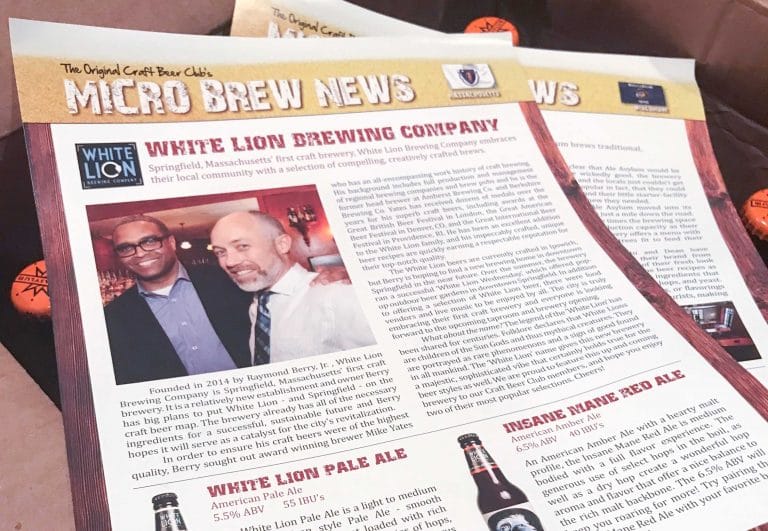 The box included the Monthly Beer Club Newsletter. The newsletter tells the story behind each brewery, the beer, it's origin and suggests a good food pairing for the beer.
You can choose how often Craft Beer Club sends you a box. You can choose monthly, every-other-month or quarterly shipments of this unique box.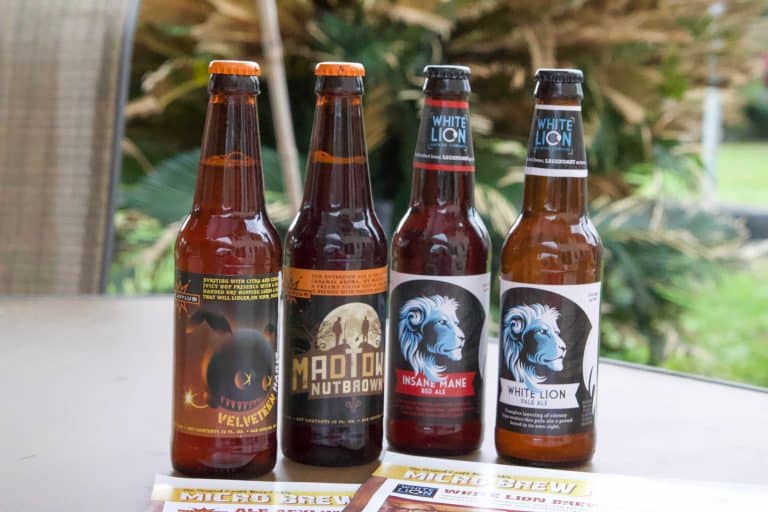 This month did NOT disappoint! The two breweries we sampled from were Ale Asylum and White Lion Brewing Company.
Ale Asylum is one of Wisconsin's latest craft breweries. They brew traditional, bold beers with an edgy point of view. Their beers are known for being wickedly good! The owners are self-proclaimed "Beer Geeks" and the success of the company is a result of the unique approach they have to beer.
The Ale Asylum beers were an American Brown Ale, Madtown Nutbrown, and an India Pale Ale, Velveteen Habit.
The Madtown Nutbrown was probably my favorite beer in the box! It is a unique blend of seven unique malts. It has an earthy aroma and a caramel undertone.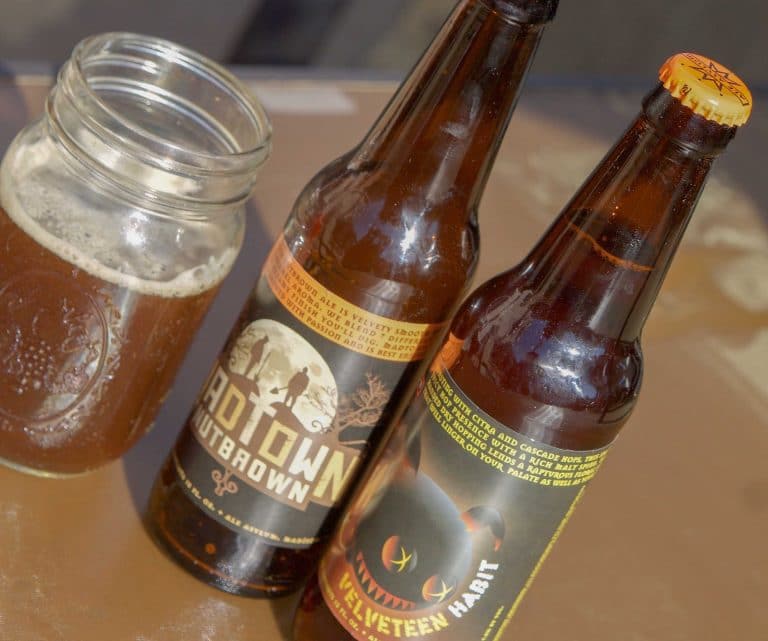 Velveteen Habit is an IPA that presented unique flavors of orange, mango and passion fruit. We really enjoyed the crispness of this IPA and it's unique name, which is named after the children's book, The Velveteen Rabbit. 
The recommended food pairing with Ale Asylum was Wild Mushroom Risotto which sounds AMAZING! The full recipe was included in the newsletter.
White Lion Brewing Company is located in Springfield, Massachusetts. It was the first brewing company in this town and embraces their local community with their beer selection. While it was just established in 2014, they are quickly making a name for themselves with their creatively crafted beers. The company has big plans for growth and sustainability for the community and environment.
The White Lion Brewing Company beers were an American Pale Ale, White Lion Pale Ale and an American Amber Ale, Insane Mane Red Ale.
The White Lion Pale Ale is the perfect hot day beer! It was smooth and dry, but crisp and refreshing. It really presents a delicious citrus flavor that is satisfying and delicious.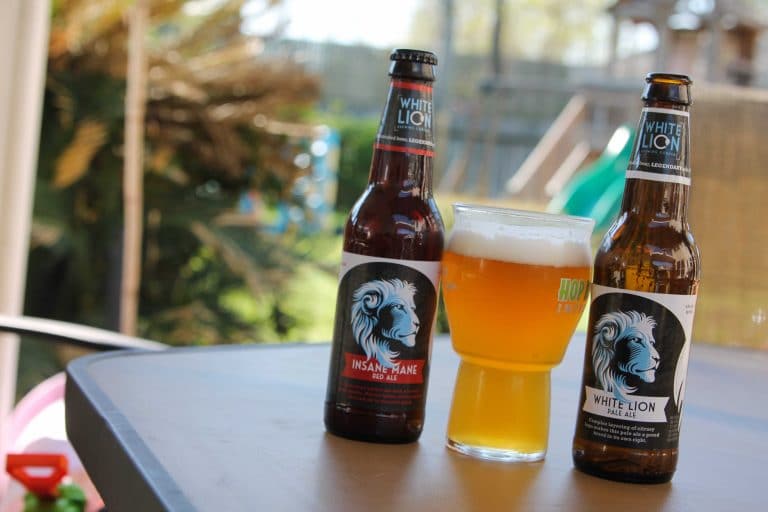 The Insane Mane Red Ale was my husband's favorite. It is medium bodies and full flavored. It had a nice hoppy flavor with a rich malty undertone. We really wanted a steak with this beer!
The suggested food pairing for the White Lion Brewing Company was Crispy Oven Baked Buffalo Wings. The recipe looks amazing and I plan on trying the Blue Cheese Dip recipe this week!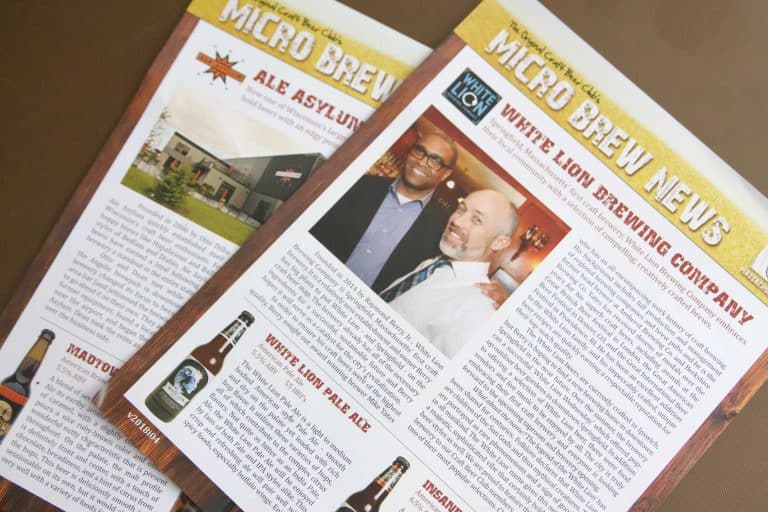 We really enjoyed the Beer Trivia in the newsletter. Unique facts such as, who invented beer bottle caps and how long will a keg of beer remain fresh, and what's the difference between a stout and a porter.