The Hole In Wall Box travel subscription box delivers unique goodies from mom & pop shops, local farmers markets, and hole-in-wall restaurants every month. Each month's Hole In Wall box features a different travel destination. The December 2015 Hole In Wall Box destination was San Diego! All of the items in the December Hole In Wall Box were locally sourced from small businesses that embody the spirit of San Diego.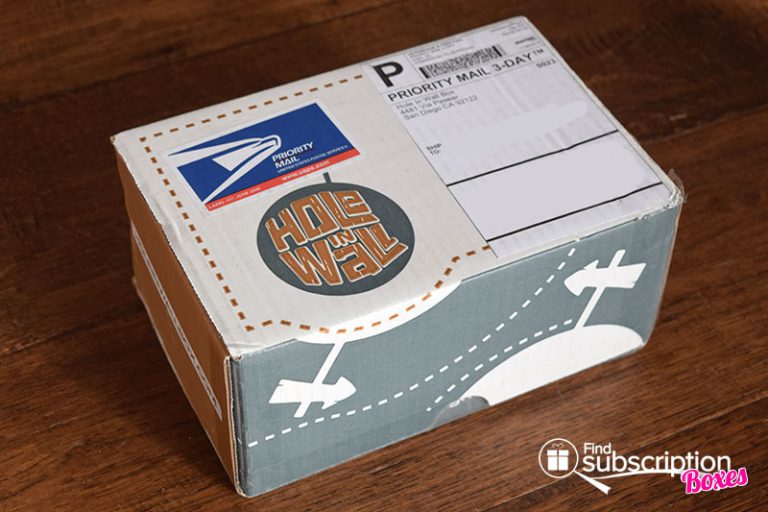 Hole In Wall Box includes a product card that describes each of the artisan ingredients in that month's box.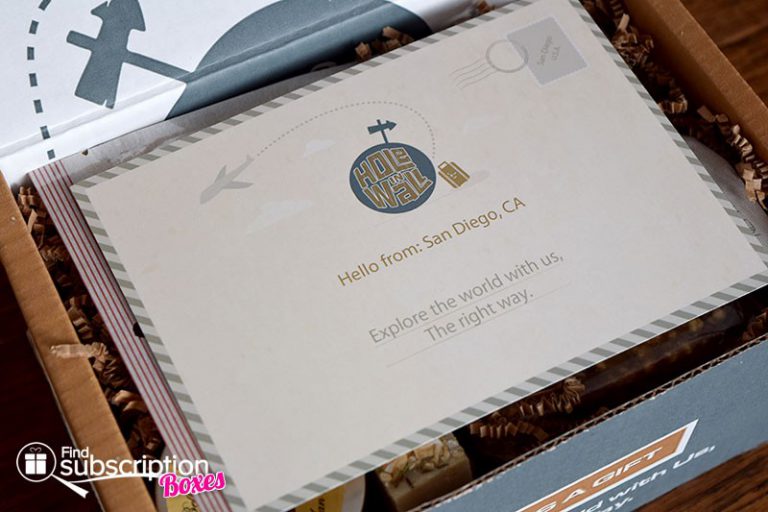 Here's a first look inside our San Diego Hole In Wall Box.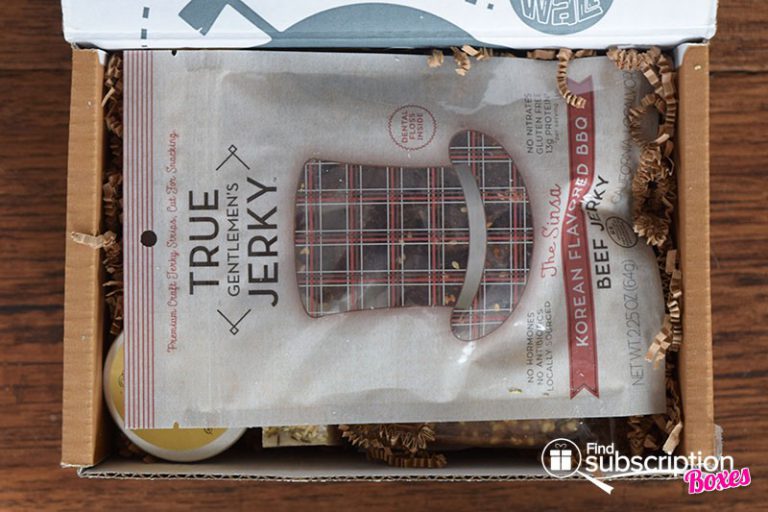 Inside the Hole In Wall Box December 2015 San Diego Box
There were 8 products in our December San Diego Hole In Wall Box.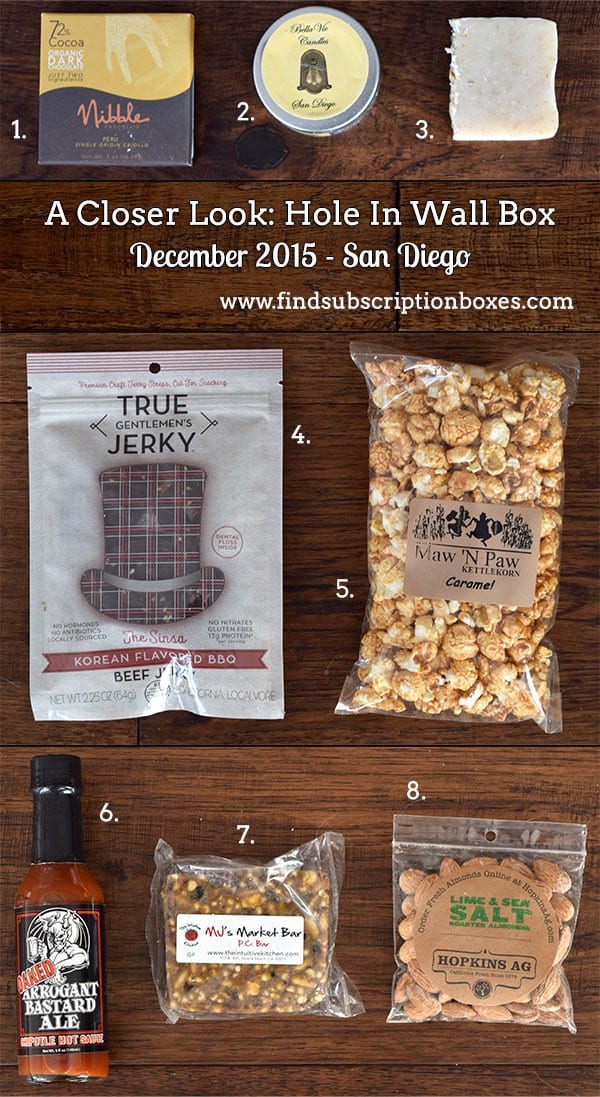 Nibble 72% Cocoa Dark Chocolate, Retail Value: $6.00
This Peruvian dark chocolate has a hint of maltiness for a decadent sweet treat.
Bella Vie S.D. Scented Soy Candle, Retail Value: $7.00
Use this candle bring the scents of beach to your home with surf, sand, ocean and Jasmine aromas.
Oats + Honey Facial Soap Bar, Retail Value: $7.00
Try this natural soap made with a soothing blend of ground oats & pure honey.
True Gentleman's Jerky Sinsa Korean BBQ Beef Jerky, Retail Value: $7.00
This Korean Beef Jerky has a spicy kick from hot chiles, with a subtle brown sugar sweetness.
Maw N' Paw Caramel KettleKorn, Retail Value: $3.00
A popular snack, this kettle corn is made with American-grown mushroom corn and has a buttery caramel glaze.
Arrogant Bastard Ale Oaked Chipotle Hot Sauce, Retail Value: $6.00
Inspired by ale, this hot sauce by Stone Brewering Co. will add some heat to any dish.
MJ's Market P.C. Bar, Retail Value: $4.00
This wholesome snack bar is made with organic ingredients as is packed with protein.
Hopkins AG Lime + Salt Almonds, Retail Value: $3.75
These nonpareil almonds combine a hint of lime and salt for a tasty snack.
December 2015 Hole In Wall Box Review Wrap-Up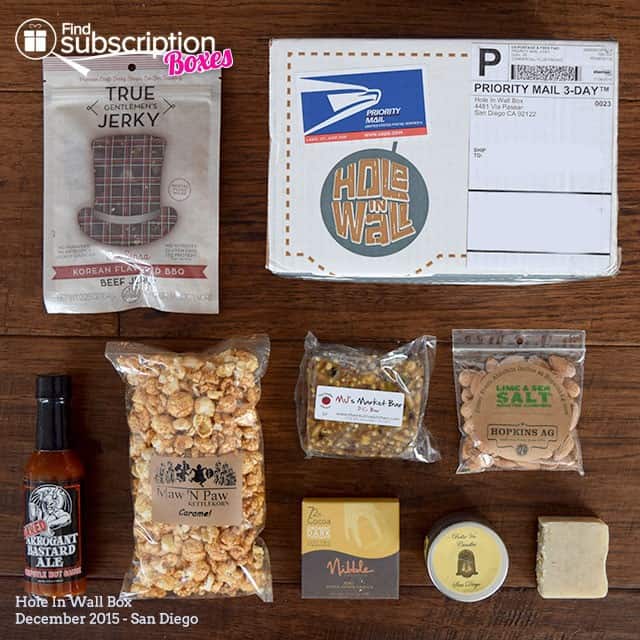 Hole In Wall Box makes it easy to experience unique flavors and products without leaving your home. We loved discovering the delicious flavors and unique artisan goods in the San Diego Hole In Wall Box.  The scented candle and the caramel corn bring the scents and flavors of the beach. The P.C. bar, jerky, and almonds bring you California twists on popular snacks. The total retail value of the Hole In Wall December box was $43.75.
What was your favorite item from the December 2015 Hole In Wall Box San Diego box?
Hole In Wall Box Giveaway
Enter our Hole In Wall Box Giveaway for your chance to win your own December 2015 San Diego Hole In Wall Box!
Find Subscription Boxes – Hole In Wall Box Giveaway