Comic Block is a monthly subscription box for comic book lovers. Every month, Comic Block sends a mystery comic box filled with exclusive merchandise, comic books, and other comic collectibles right to your door. Each box has $60 worth of comic collectibles, including an exclusive comic t-shirt. With today's Comic Block review, we're unboxing the December 2016 Comic Block.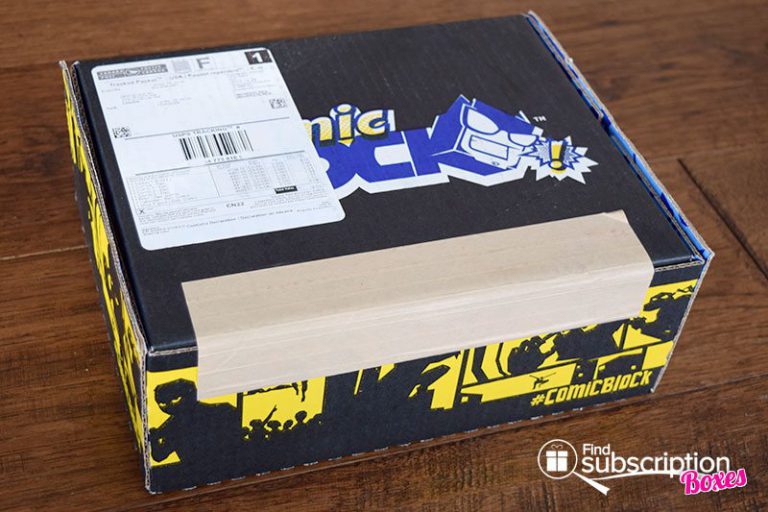 Comic Block includes a product card that describes each of the comic book collectibles in the monthly comic box. There were also box spoilers for the January 2017 Comic Block! January's Comic Block has 6 exclusive comic book collectibles including exclusives from Red Sonja, Mighty Morphin Power Rangers, Justice League and 3 exclusive variant comic books. There's also an exclusive Lil' Bombshells figure in both January and February boxes.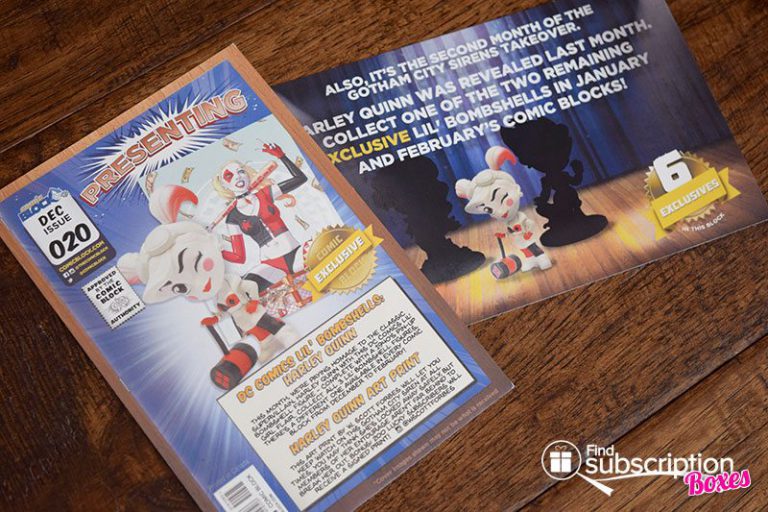 Here's a first look inside our December 2016 Comic Block.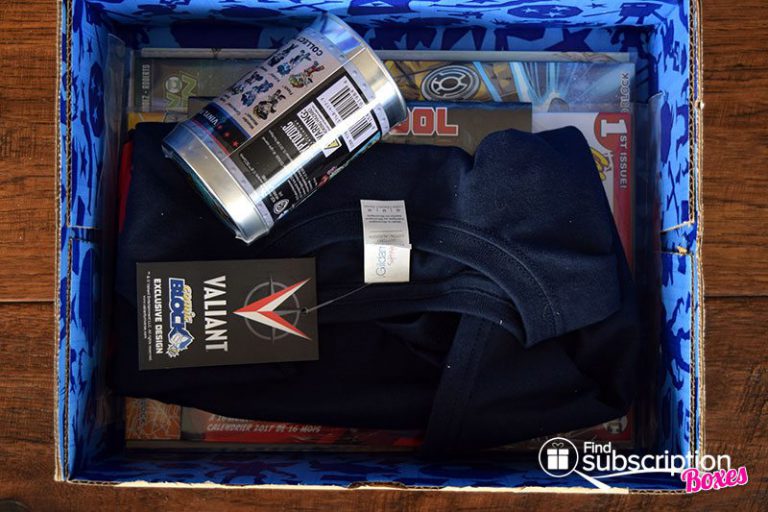 Inside the December 2016 Comic Block
There were 8 comic book collectibles in Comic Block's December box.

EXCLUSIVE Ninjak T-Shirt
Transition from human to super ninja-spy with this exclusive Ninjak shirt from ShirtPunch.com.
BONUS Red Sonja Issue #0
Follow the trials of Red Sonja, the sword-wielding crimson-haired goddess as many try to defeat her.
Hookjaw Issue #1 with Exclusive Variant Cover
With an exclusive variant cover by J. Bone, this issue shares what happens when Batman and the Turtles meet, clash and team up.
Bionic Woman and Wonder Woman 77 Issue #1 with Exclusive Variant Cover
Learn what Bionic Woman and Wonder Woman are up to in this variant issue.
Star Trek and Green Lantern Vol. 2 Issue #1 with Exclusive Variant Cover
Catch up with the latest crossover adventures for the Star Trek crew and Green Lantern.
EXCLUSIVE Harley Quinn Art Print
Keep watch on this Gotham City siren with this art print by W. Scott Forbes. 200 subscribers received a signed print!
EXCLUSIVE Deadpool Calendar
Keep track of all your special dates with this Deadpool calendar.
EXCLUSIVE DC Comics Lil' Bombshells: Harley Quinn
Comic Block pays homage to Harley Quinn with this exclusive Lil' Bombshell figure complete with a 1940's pin-up girl flair.
Bonus: This month there was a $10 credit to the Nerd Block Shop.
December 2016 Comic Block Review Wrap-Up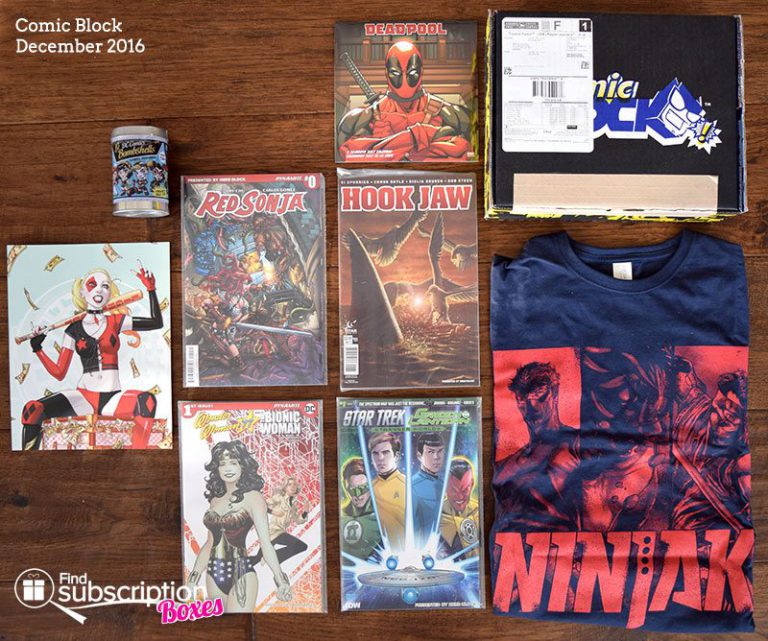 Every Comic Block has a comic book-themed t-shirt. December's Comic Block Ninjak t-shirt is dark blue and has three images of Ninjak ready for battle. This month's comic vinyl collectible was an exclusive Harley Quinn Lil' Bombshells figure. This tiny Harley figure has Harley Quinn with her pigtails dyed pink and her trusty sledgehammer. To pair with the Lil' Bombshells Harley Quinn, the exclusive Harley Quinn art print is ready for framing and hanging in your room.
Crossover comics can be a lot of fun, so we were excited to read the Bionic Woman and Wonder Woman 77 and Star Trek and Green Lantern comics. Both have an exclusive variant covers. In Bionic Woman and Wonder Woman 77, government agents Jamie Sommers and Diana Prince must team up to fight a threat to national security. Starfleet and the Lantern Corps are on a new adventure fighting foes from both Star Trek and Green Lantern franchises in Star Trek and Green Lantern Vol 2. Issue #1. Captain Kirk and Hal Jordan lead the way, of course.
Back in January, we received Red Sonja Issue #1, so the prequel, Issue #0 is a nice bonus item. In the prequel, Red Sonja is awakened from a magical sleep by demons and must discover where she is and why she is there.
Finally, in Hook Jaw Issue #1 the worlds of a group of marine scientists researching great white sharks, Somali pirates, the US Navy and the CIA cross paths as the shadow of Hookjaw lurks in the waters.
Comic Block head into the New Year with a Deadpool calendar. Each month of this 16 month calendar features different artwork of this rebellious "hero".
What was your favorite December Comic Block comic book item?