Loot Anime is a monthly subscription box for anime and manga. Every month, Loot Crate and crunchyroll team up to create a Loot Anime mystery box filled with $60+ worth of figures, collectibles, apparel, accessories and more from popular manga and anime series. With today's Loot Anime review we're unboxing the December 2016 Loot Anime crate. The December Loot Anime theme was GALAXY.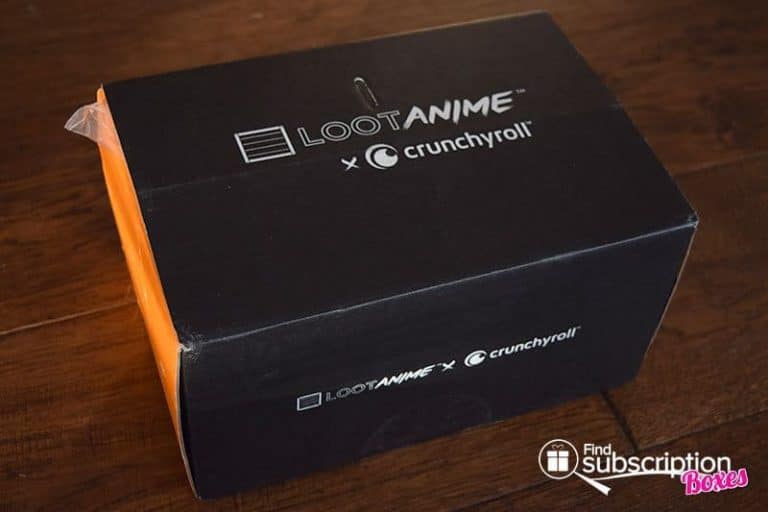 Loot Anime crates have a full-sized poster with a themed anime drawing on one side. The Galaxy Loot Anime poster was illustrated by Finni Chang. The back of the poster has pictures and descriptions of the mystery anime and manga gear in that month's box.
Here's a first look inside our December 2016 Loot Anime Galaxy crate.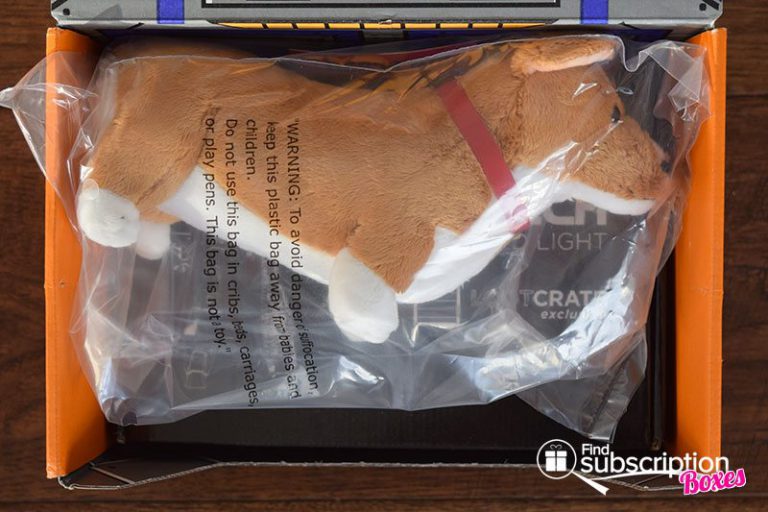 Inside the December 2016 Loot Anime Galaxy Crate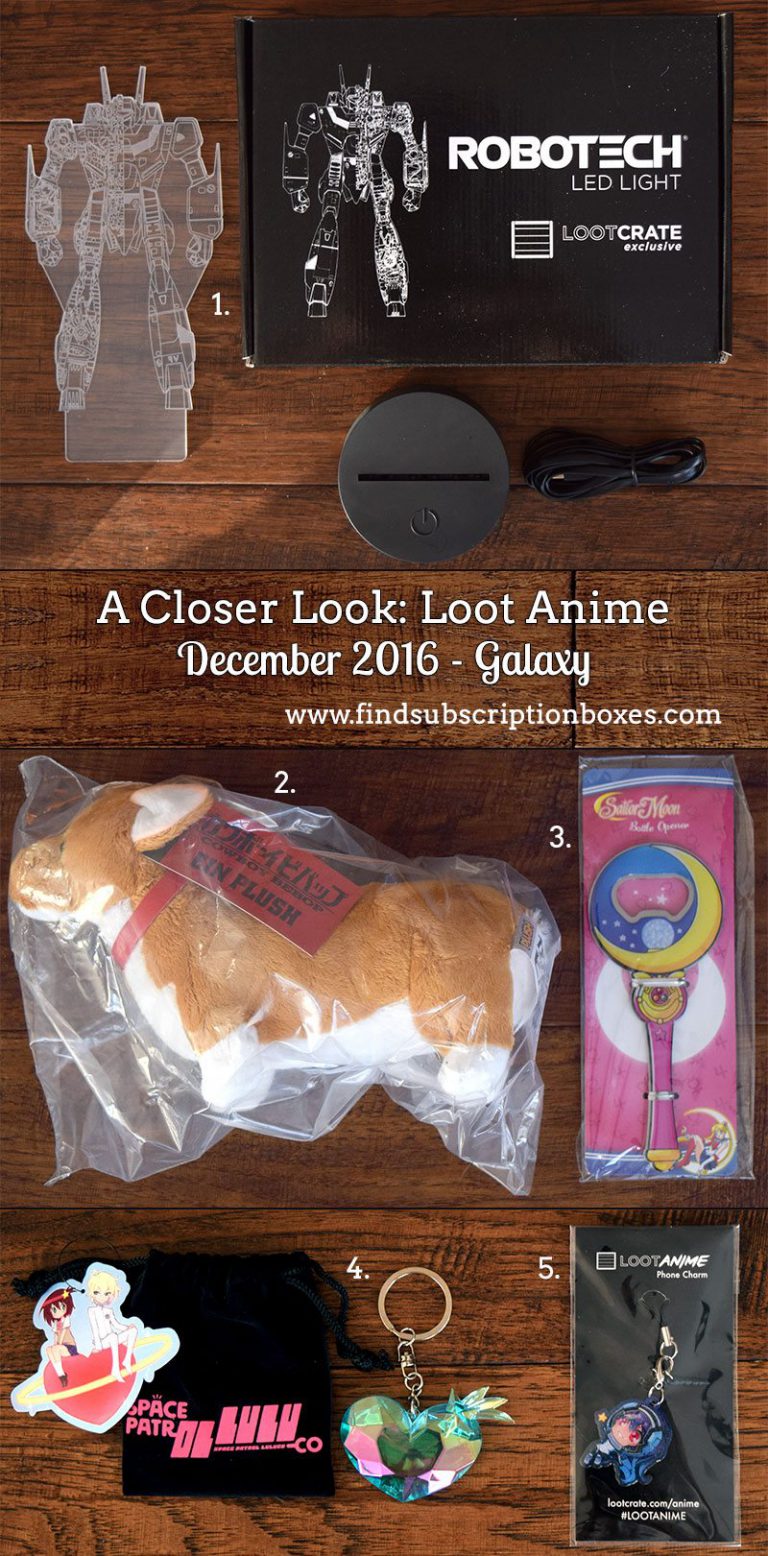 There were 5 anime collectibles in the December Galaxy Loot Anime subscription box.
EXCLUSIVE Robotech LED Lamp
Modeled from a robot in Robotech: The Mascross Saga, this futuristic lamp will shine some light in the dark.
Cowbop Bepop Ein Plush
This super cute plush is Ein, a genetically engineered Pembroke Welsh Corgi with human-like intelligence.
Sailor Moon "Moon Stick" Bottle Opener
Battle against the Evil Force of Thirst with this kawaii Moon Stick bottle opener.
Space Patrol Luluco Keychain
This "aflutter jewel" represents the manifestation a normal girl's first love in Space Patrol Luluco.
EXCLUSIVE Yume Galaxy Charm
Yume is ready to explore the galaxy wearing her adorable space suit.
December 2016 Loot Anime Review Wrap-Up
December's Galaxy Loot Crate had fun collectibles from some of the best space anime and manga. The Robotech LED Lamp is uber cool. It's a clear plastic robot with a white outline that stands on the base. The base plugs into a USB port and lights up with a green, blue, red, or multi-colored glow.
Sailor Moon fans will instantly recognize the Moon Stick as the item Sailor Moon uses to perform the Moon Healing Escalation attack. This bottle opener has the original anime design, with the gold crescent moon and the Silver Crystal attached.
Coming to you from Cowboy Bepop, the popular Western anime, is the adorable Ein plush. This is a medium-sized plush that is soft and cuddly. A faux red leather collar and gold "Ein" name tag hang around the Corgi's neck.
Finally, the Space Patrol Luluco Keychain is a cute little keychain for keys or to decorate your bag. It's a teal-colored heart that has little bursts on one side. The heart is gem-cut so it catches the light as it moves.
What was your favorite anime collectible from the December Galaxy Loot Anime crate?
Loot Anime Coupon Code
Use Loot Anime coupon code SAVE3 to save $3 off any new Loot Anime subscription or use code ANIME10 for 10% off any subscription. Subscribe today!