Dia & Co is a subscription box meant for the beautiful plus sized ladies of the world. They cater specifically to sizes 14-32. A subscriber takes a quiz to determine their style and perfect body shape and then for a styling fee of only $20 you get a box of 5 items curated to you! Once you have tried your articles on you have the choice of keeping and paying for what you want, with the $20 styling fee applied to your purchase, or sending back what you don't want at no cost to you! It is the ease of finding and purchasing clothes at a great price without having to leave the comfort of your own home. Today I will be reviewing the September box I received.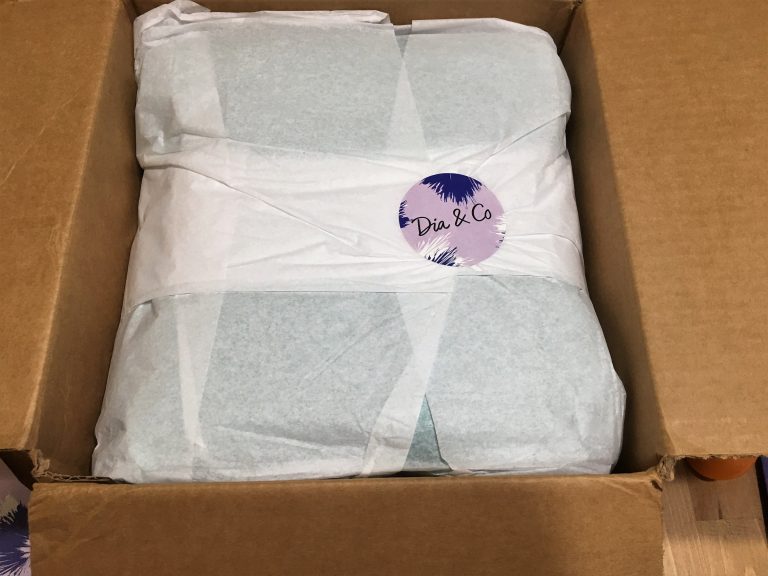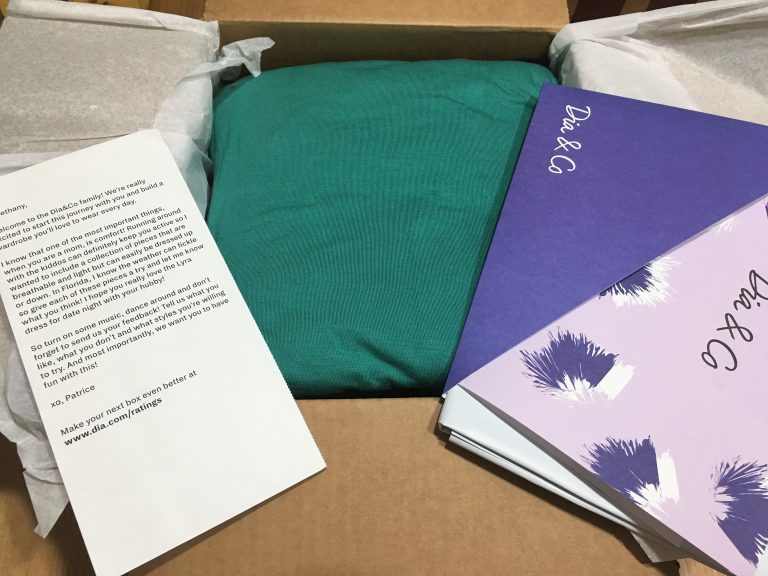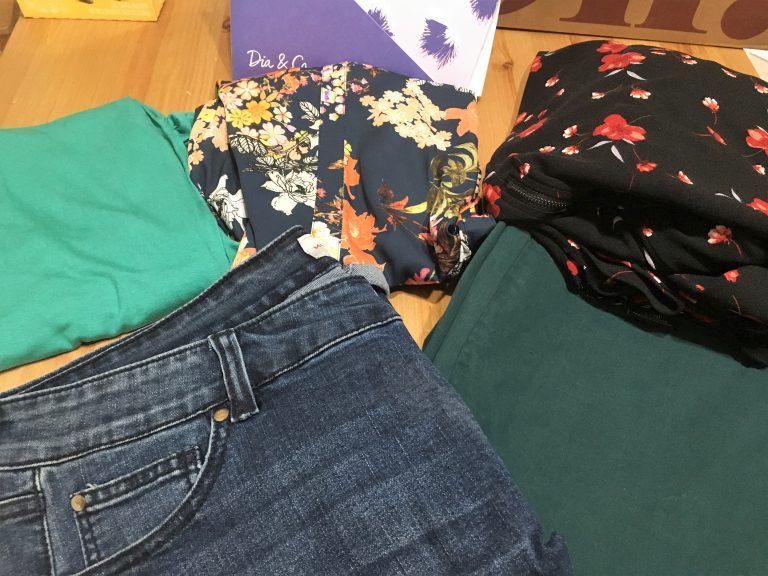 To start they match you up with the best stylist so you have someone who watches your back. My stylist ended up being out of the office and my box was shipped a little late, however they gave me store credit to use in their buy it now option to make up for the slight delay. They shipped right as my state was going under a hurricane warning, but the package still managed to arrive before the storm itself in safe condition. I think that is an incredible statement to their usual shipping process. The items came wrapped in a cute tissue paper with the packaging needed in case I decided to send anything back. Once I get to the items you will see why that was not even a thought in my mind when I opened it.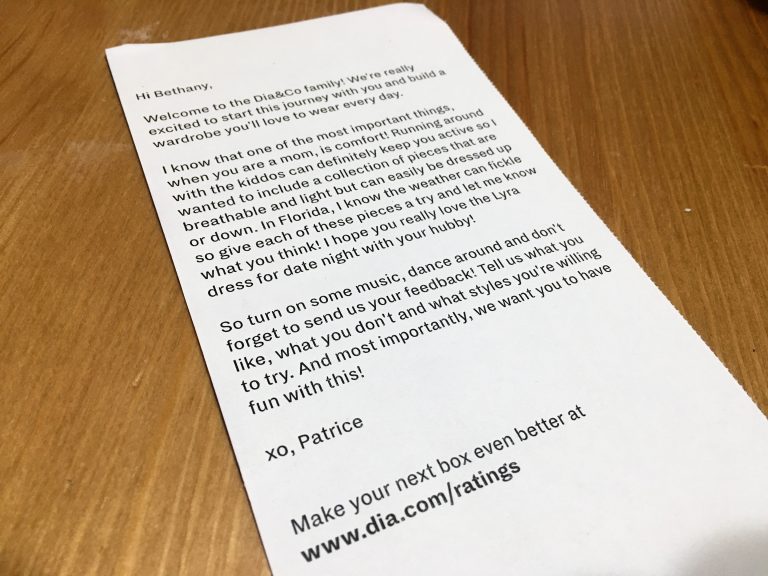 On the top of the box was a super sweet note from my stylist, Patrice. Part of the quiz I took at the beginning was about my lifestyle, so the fact that they payed attention to it and where I live really made me smile, knowing these clothes were chosen specifically for me.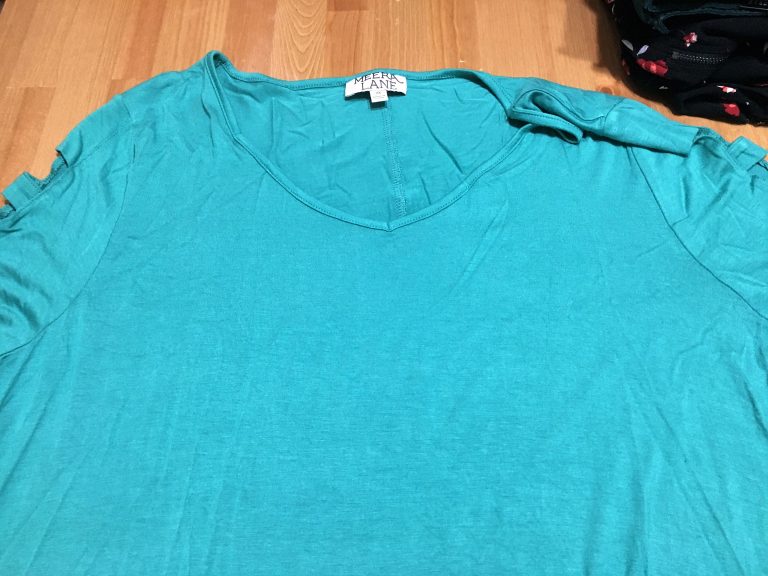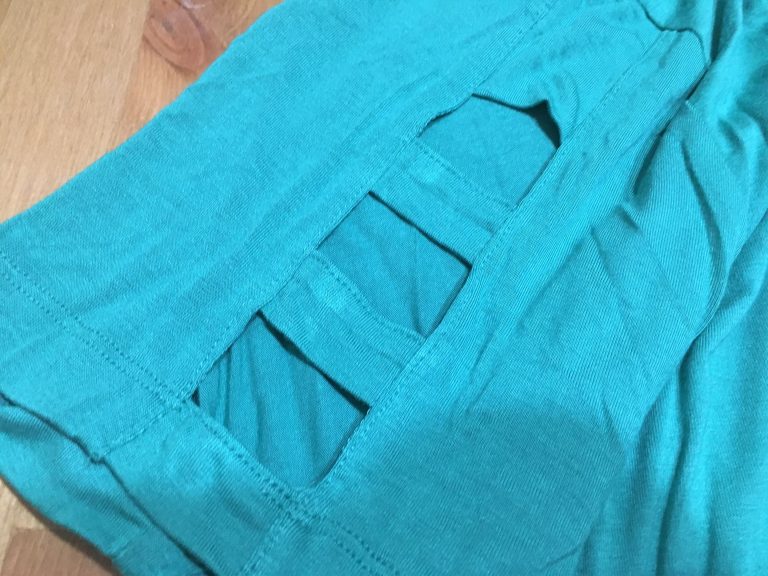 The first Item in my box was a nice simple Meera Lane shirt. The shirt is a bluish, tealish color and super soft to the touch. It has a slight V-neck line. The super distinguishing feature of this shirt is the sleeves however. They are short but have a lattice cutout on the top of them. It is a high quality shirt and I am happy to add it to my collection. It fits right in with my usual style of clothes, simple but versatile.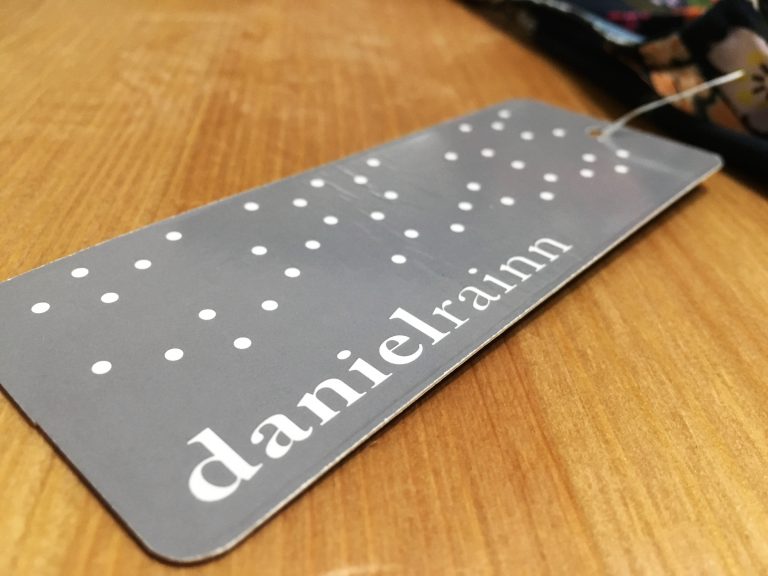 The second shirt in the package was a bit more of a business casual or dress shirt. It is a navy Daniel Rainn tank. The shirt features a floral pattern and some really nice detailing and pleating on the back. It is more of a silky material but it hangs down to what ai feel is a perfect length for me. There is a minor slit in the back as well which adds a hint of fun and flirtiness. This shirt is now high up there among my favorites!
To go with the shirts are pants of course. These shorts come from Molly & Isadora. They were the only thing in the box I was slightly disappointed with. The shorts themselves were in fine condition,  however, the tag itself looked like it had gotten wet. The shorts are a nice light denim and went on easily. They were a hint tight in the waste but that is not a huge deal for me as I am working on losing a bit of weight. The shorts fall about mud thigh which is a really nice length for me so I am happy with these.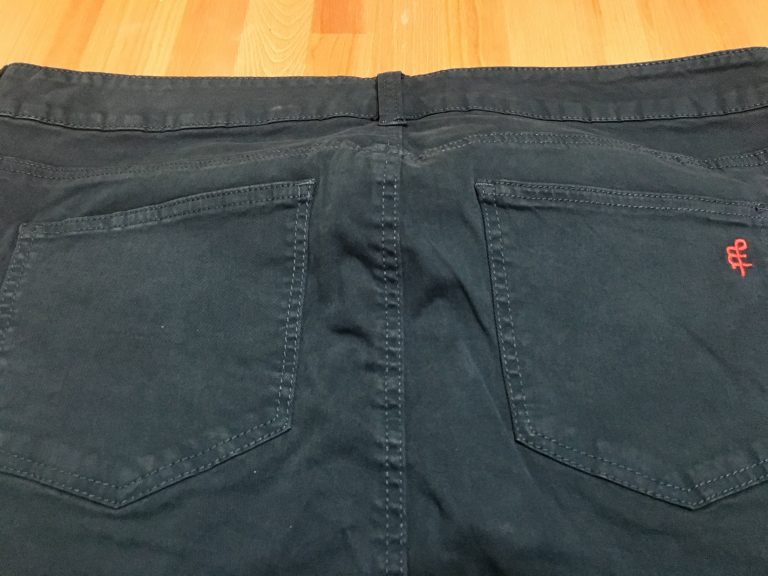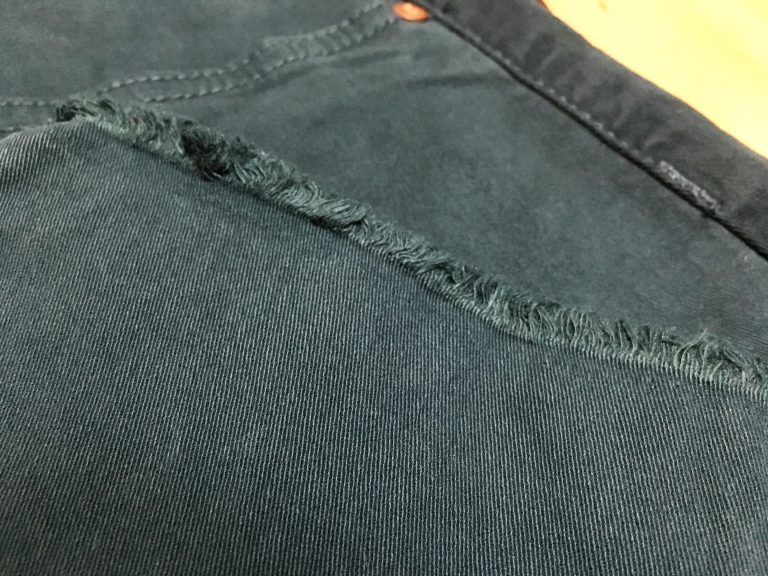 Also from Molly & Isadora were these gorgeous forest green pants. They are one of the boldest things I now own as I have never had a pair of jeans any color other than blue or black. I was worried a bit by the color but putting these pants on with the Daniel Rainn shirt made me fall in love. It upped my confidence because man I really could pull them off! These pants are my new favorite jeans. They fit incredibly and, unlike many women's pants, they have full pockets in the front and back! The bottom is frayed for a bit of a tough touch and just solidifies these as amazing all around pants.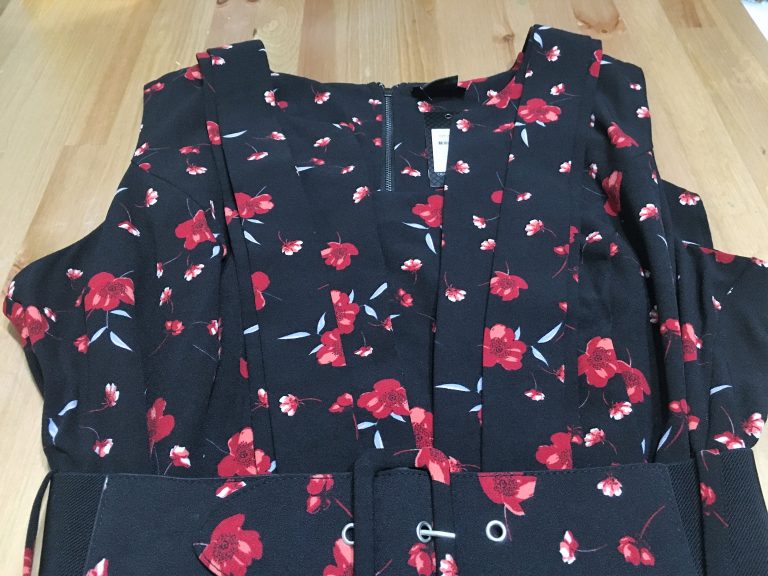 The gorgeous City Chic fit and flair dress was the last item in the box. It has a really nice and simple red flower pattern on a black background. The neckline is the major feature of this dress. I love the way it stacks and falls in such a flattering way. The waist of the dress cinches nicely with a matching thick belt. The zipper slides up with ease and makes this dress perfect no matter what situation you plan to wear it in.
In Conclusion
Dia & Co gave me a ton of confidence with this box. The items were all incredible quality and variety while making wonderful mixable outfits. The items blend together as greatness but stand out in their own sense. The color choices were bold, the patterns beautiful. I really loved it all. The customer service of the company is astounding. The fact that they specifically reach a market that so many companies completely ignore makes this whole company incredible. If you like what you see check out Dia & Co here!