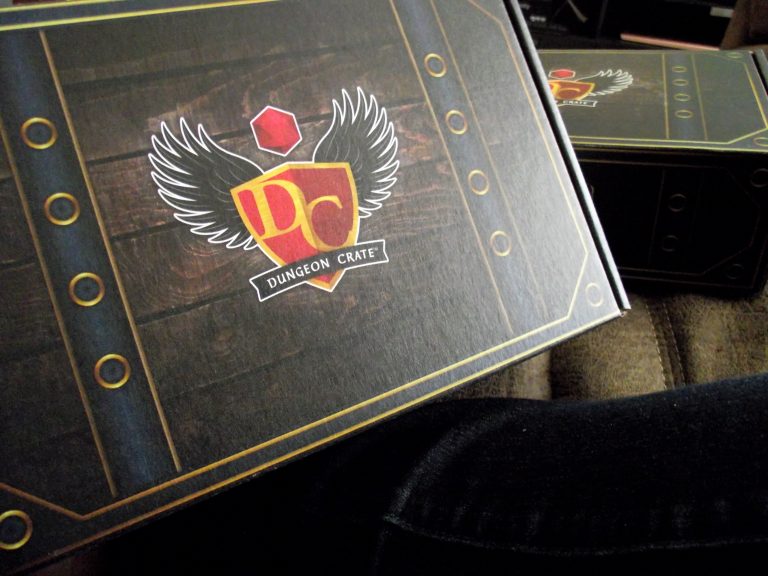 Dungeon Crate is a tabletop gaming crate that provides you with various items to further your game play experience. Crates often include, miniatures, markers, dice or dice related items, map pieces, and one shot encounters! They have various prepay options of month to month for $35.95 a month, 3 month prepay for $105.99 , and a 6 month prepay for $210.99! The more you prepay the more you save! In the US shipping is included! They do ship internationally with shipping fees calculated accordingly. Today I will be reviewing the June Crate I received.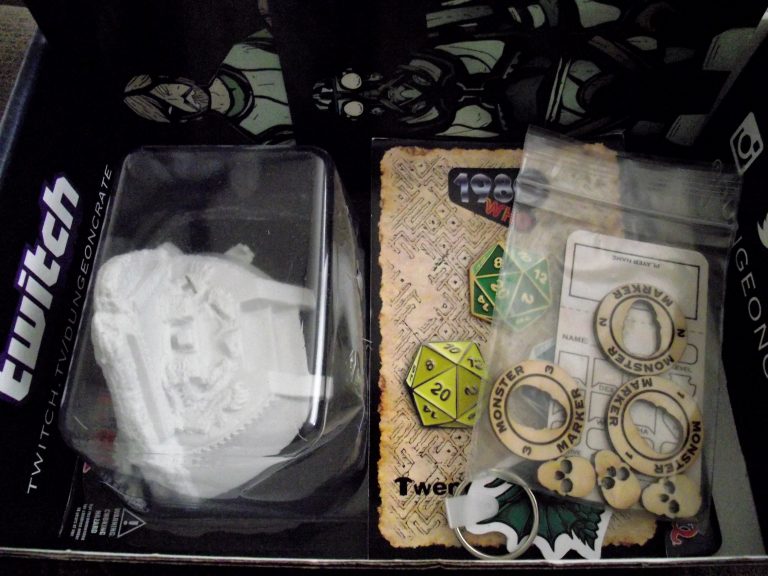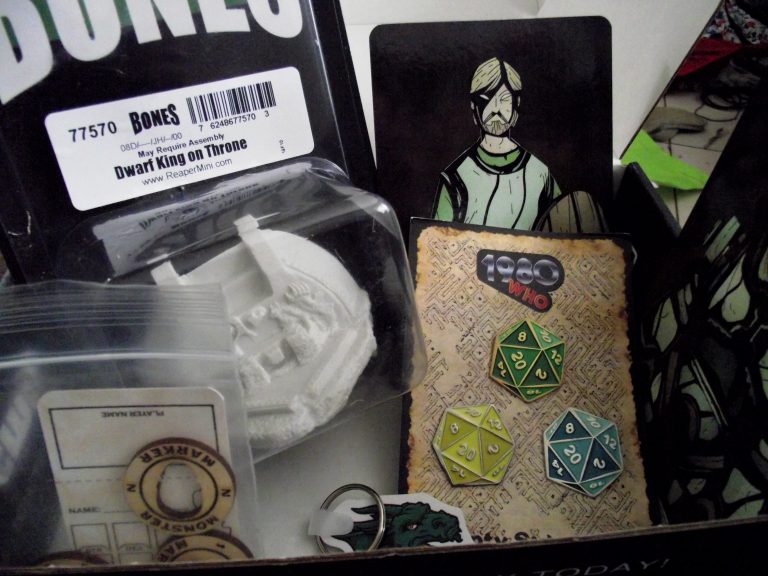 As expected the crate arrived super fast and in excellent condition. I keep all my crates because the design is just amazing. There is so much detail with the handles and the lock and the eye. These are boxes I could give to my children to play with as well as use to store more of my Dungeons and Dragons stuff, because trust me I have plenty. The items are secure within the box and you do not have to worry about breakage at all. as an added Bonus each physical crate comes with tons of digital items as well! you get a whole campaign for a low price.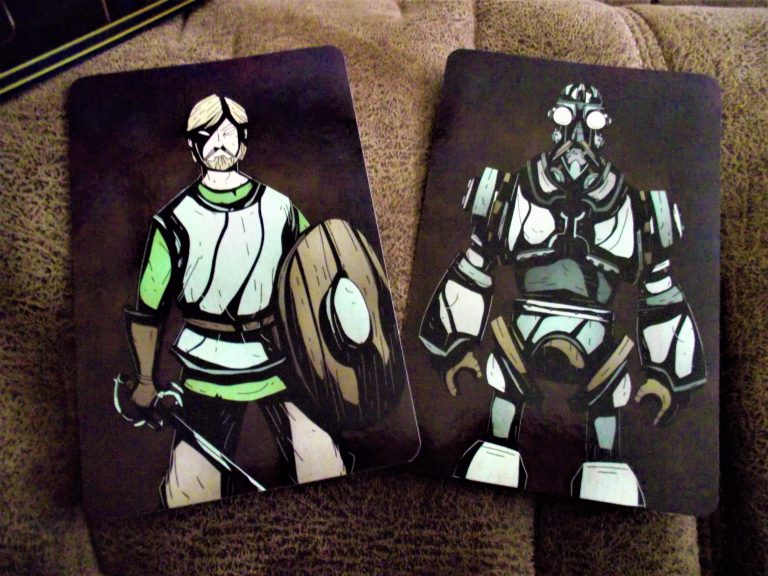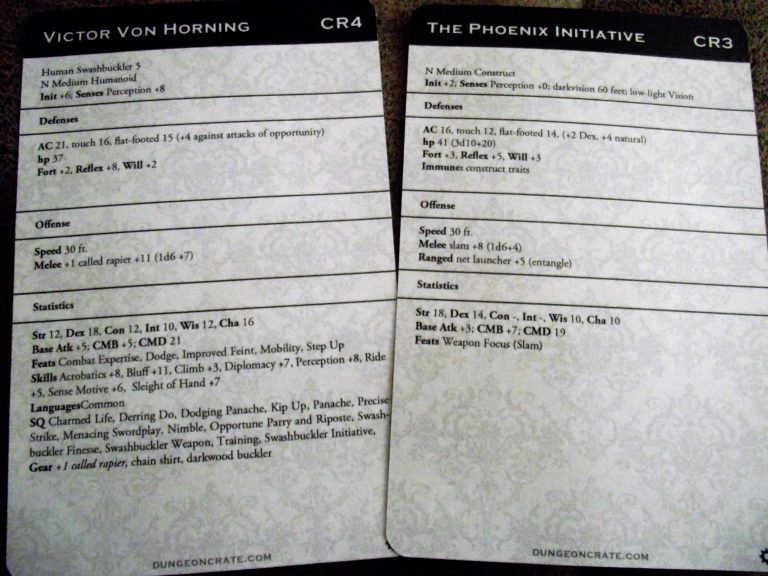 I always get excited to see what stat cards come in a crate. This crate is no exception. The artwork on one side shows the characters from the Bestiary in the campaign included in this crate.  Victor Von Horning may look like your average man but he is a tough guy. His armor class even shows that. The Phoenix Initiative seem like some really dark scary type monsters or soldiers. I can just imagine a whole army of them coming out to fight the party and its a great image.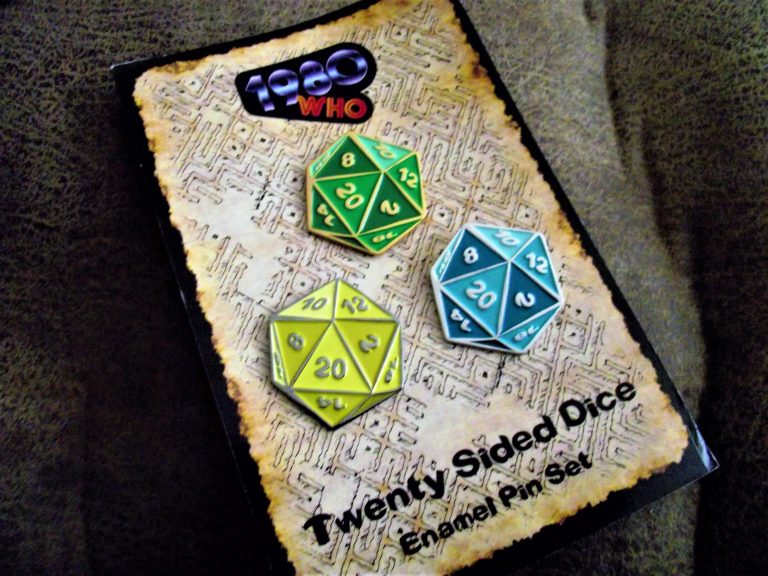 Not only do I collect dice I also collect pins. These enamel pins are adorable. They use colors to show different sides of the D20. They are metal but still retain a good lightweight feel so you do not have to worry about them potentially falling off your clothing or bags. The backs are a sturdy rubber so there is no chance of getting stuck by the pin.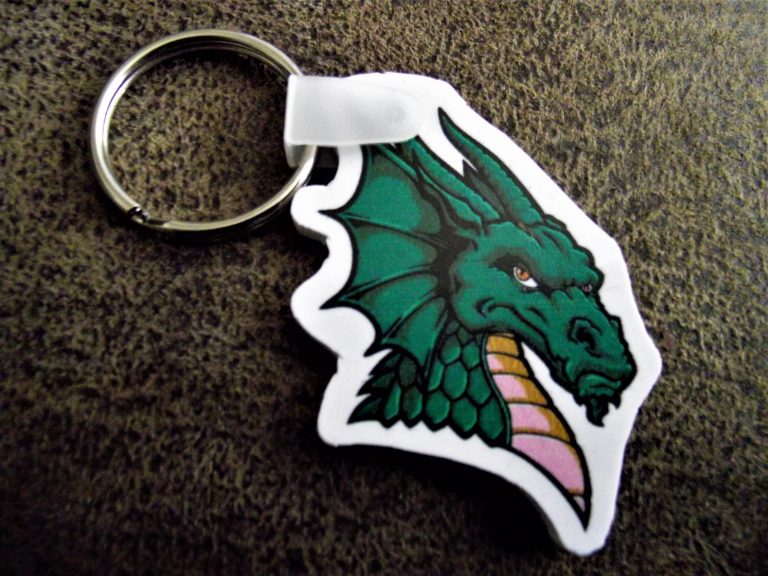 The game is called Dungeons and Dragons. Look at how awesome this dragon key chain is! The dragon has such a serious look on its face. It is a deep green minus the eyes which remind me of glowing amber. The plastic it is printed on is thick and bendable. You will always have a reminder of your favorite past time when you have this on your keys.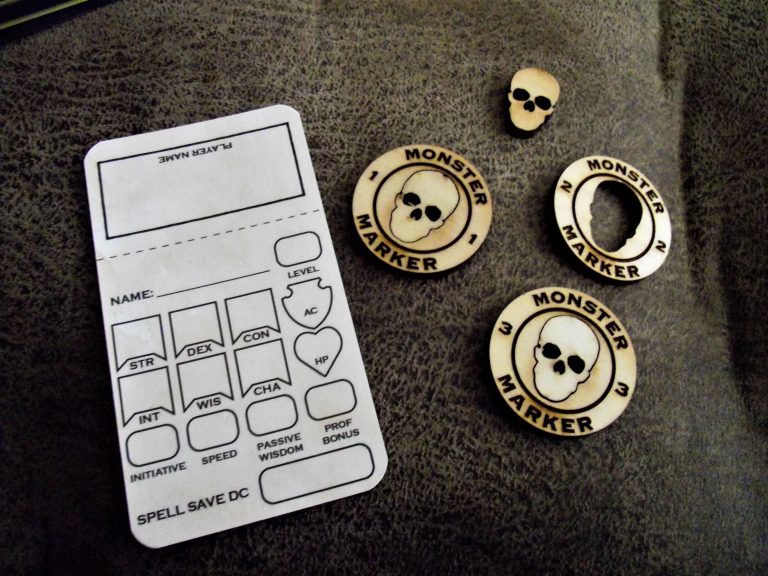 When I first started out playing Dungeons and Dragons with my husband and friends we did not have a map or anything. These monster markers would have been so useful! There are three total and they include a filler for when you kill off the monsters! They are made from a really nice wood and marked to easily keep track of your foes. I love these and will use them so much!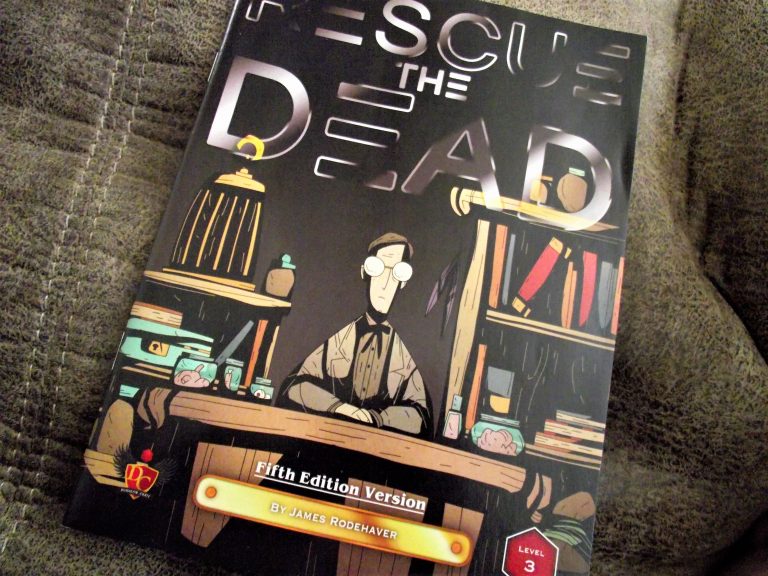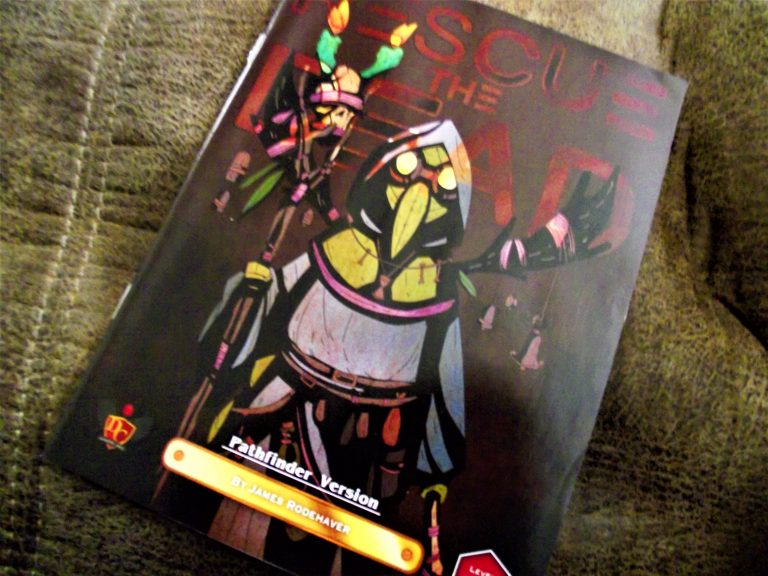 Rescue the dead is the campaign included with this crate. It is written by James Rodehaver and comes in both 5E and Pathfinder editions. Level three is the best place to start for party members playing this campaign. It plays around the story of the Von Hornings and an automaton of a dead family member. I love the premise and it should make for super fun game play.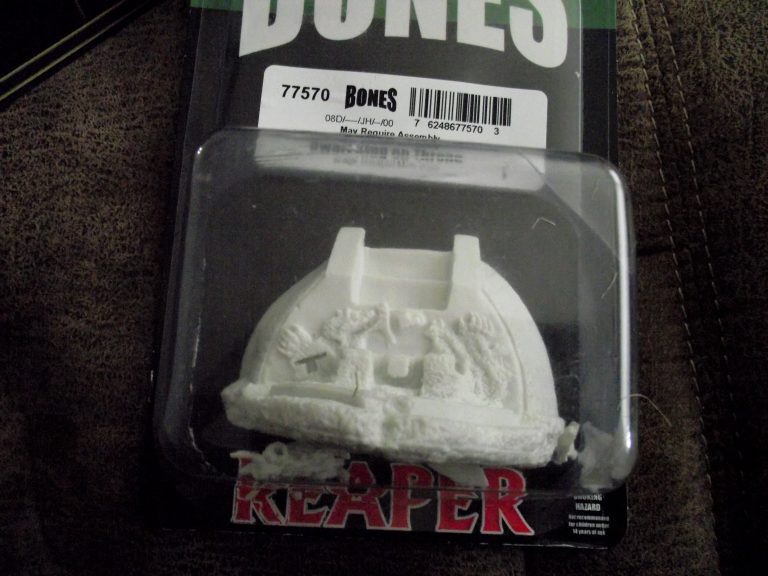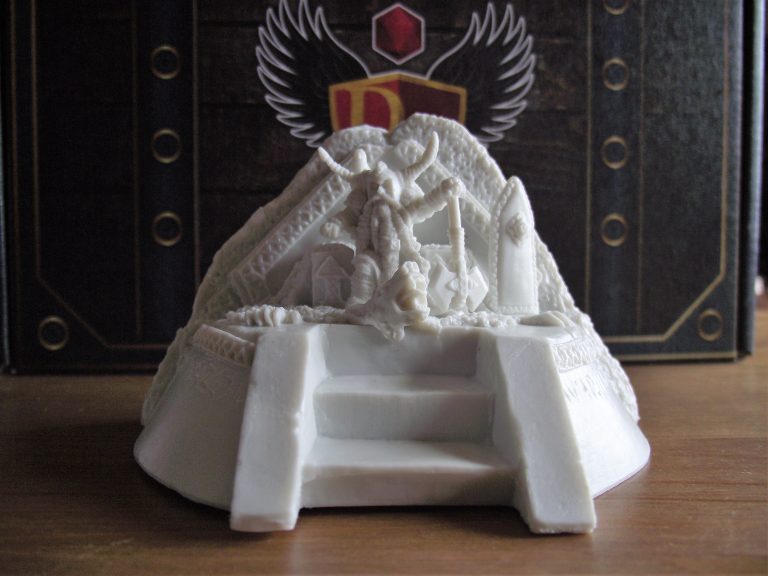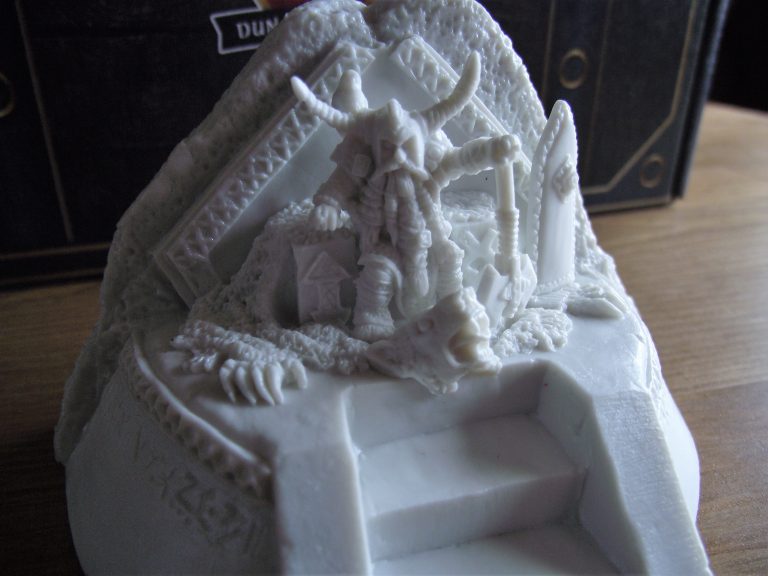 This Reaper mini is actually my favorite crate item. It is called Dwarf King on Throne and the detail is spectacular. The wolf face shows a hint of darkness and the patter on the ground gives fantastic texture to this piece. It feels very strong and should be a blast to paint. It already comes primed so less hassle for me!
Dungeon crate never fails to impress and this is no exception. The box is full of so much fun and mystery. It draws you in and makes you want to play. Use the code FINDASUBBOXDC and receive $5 off your first box! Just click here to sign up!