Dungeon Crate is a tabletop gaming crate that provides you with various items to further your game play experience. Crates often include, miniatures, markers, dice or dice related items, map pieces, and one shot encounters! They have various prepay options of month to month for $35.95 a month, 3 month prepay for $105.99 , and a 6 month prepay for $210.99! The more you prepay the more you save! In the US shipping is included! They do ship internationally with shipping fees calculated accordingly. Today I will be reviewing the September crate I received!
This month the box shipped off and arrived in timely fashion of course. It arrived three days after I got tracking  in my email! As always the box came in perfect condition as well. This time I found all my stuff was surrounded by tissue paper! Shipping and delivery can never disappoint me with this company.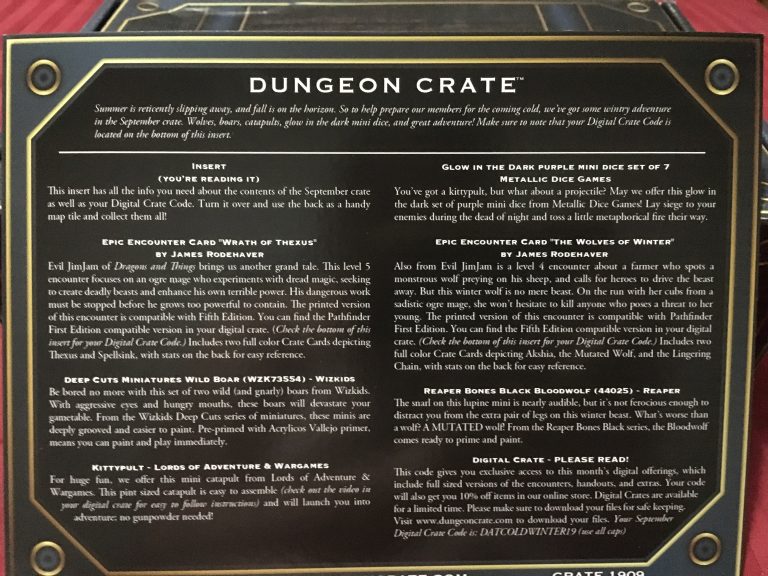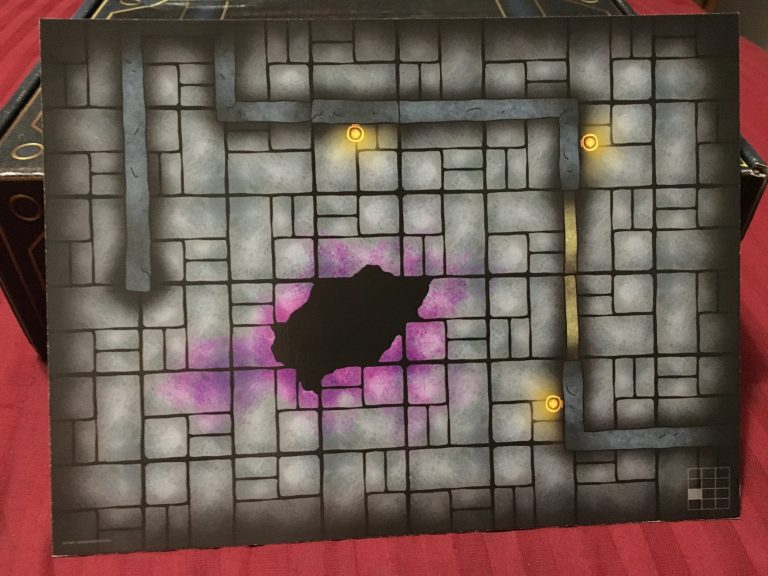 Each box starts off with the Insert. This insert is essential in understanding your box and finding the code to your digital content. The reverse side is part of a larger map! Each month you receive these parts of the map and by the end of the year you have a whole, quite large, map to use for your game. I personally love the double use of the insert in this crate.
With each crate you receive various encounters or adventures. With this particular crate you receive two! The first in the box is The Wrath of Thexus. The Wrath of Thexus is meant for level 5 players and centers on Thexus the Ogre Mage. This encounter is written by the wonderful James Rodehaver. I think Thexus sounds like an amazing bbeg and I can not wait to play this encounter.
I will call this one the second encounter in the chart but I probably should have done it first. Also by James Rodehaver is the level four encounter Wolves of Winter! This campaign introduces Thexus, so I would suggest doing it before, but it can easily be used as its own thing. I may be biased, but I love encounters that are animal focused. This encounter once again Has me extremely excited. I think I will use both of these for a Halloween one shot!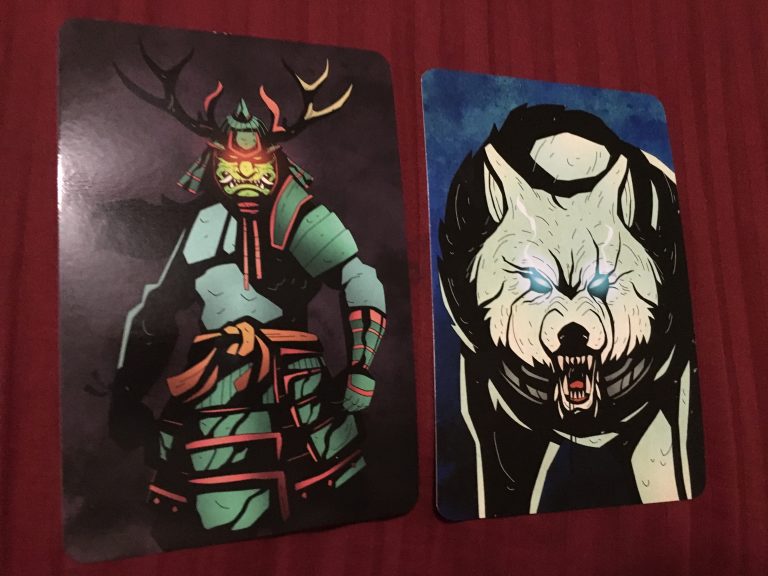 With each encounter you receive two character or item cards. That means with this box you get a total of four! You get the stat sheets for the two bbeg, Thexus and Axshia. I am just going to say I love the artwork with both of these. Thexus immediately gives off creepy samurai vibes. Axshia just looks beautiful and dark at the same time. I love how easily its all laid out. Everything is easy to understand. The items are just as wonderful looking of course. I particularly like the spellsink. It would be amazing for my current fighter.  The Lingering Chain is also really unique too. Doubling a spells effect can really mess with your game, but adds  some major plot points!
   This item was my favorite in this box. I saw it and immediately and waned to open it up and build it. This Kittypult is the perfect little attack weapon. When you open the baggie you smell the wood which is a smell i like. It was laser cut which gives it a bit of a more rustic feel. However it could be painted as well. It is really your choice. There is a video that was sent with the link, as well as being able to access them in the digital crate. It was easy to build and no glue was required! I was able to immediately use it to attack my husband!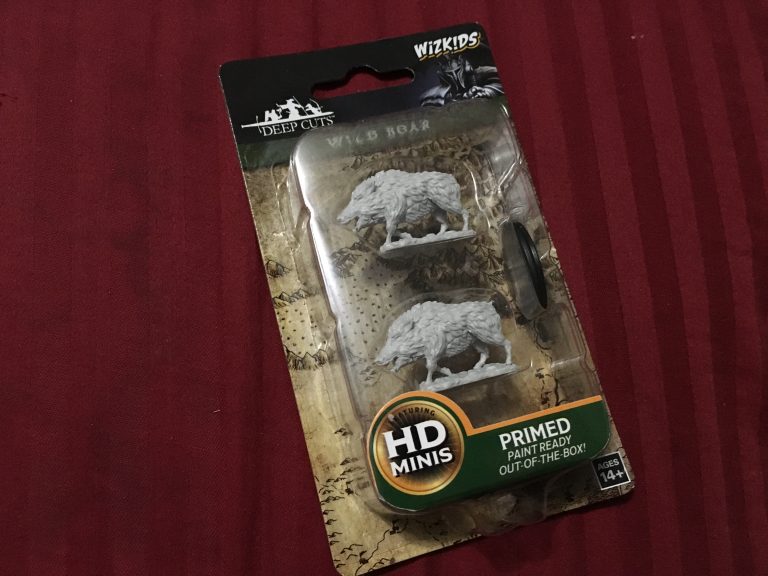 A major part of any good tabletop game is the miniatures. This box technically included three miniatures that you could us in your games! There are two boars and a wolf. The wolf can easily be used for the encounters from the box. The wolf is a reaper mini which I have discussed here before. The boars are a new type of mini to me, however. They come from Wizkids! The biggest benefit of these minis from both companies are that they come primed and ready to go. It really cuts down on the painting process which means more time for gaming!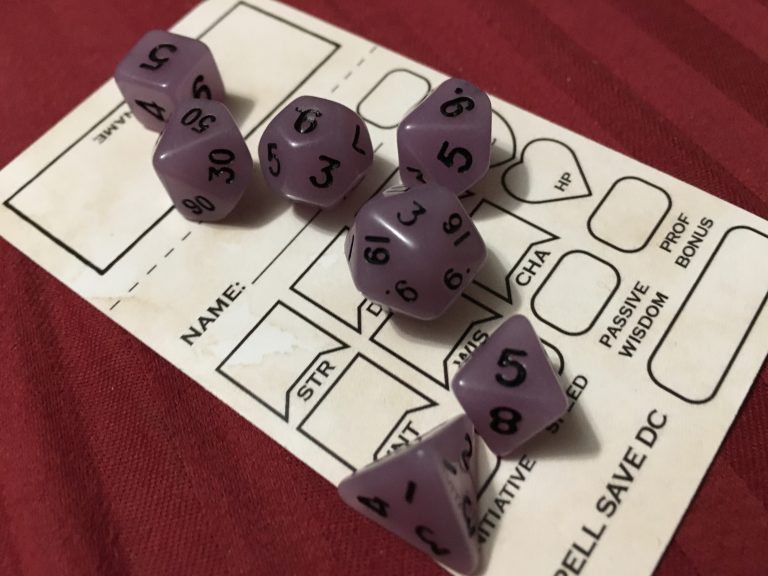 I have a confession to make. I am a dice goblin. This means I collect dice like no tomorrow. These miniature dice have a new feature for me. They are glow in the dark! The set is mini, but the numbers are easily seen in both the light and the dark. They also conveniently happen to be the perfect size for the kittypult from earlier. I will have so much fun using these dice.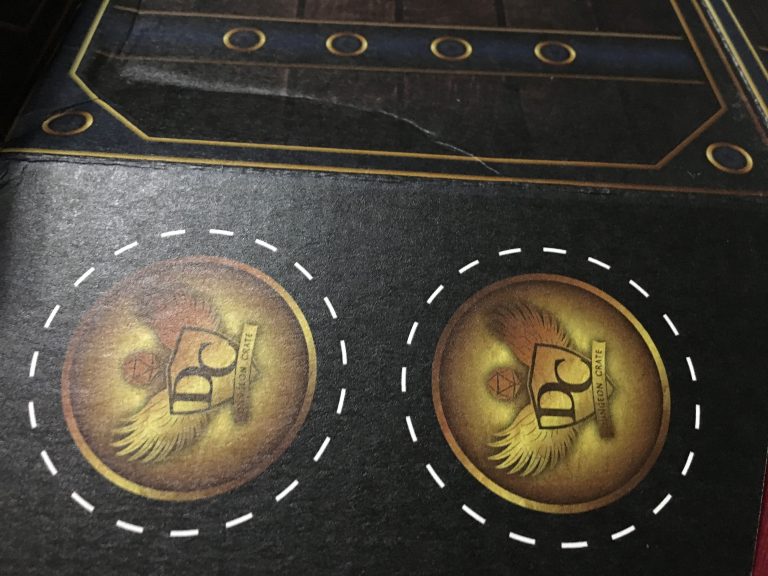 Dungeon crate succeeded again in sending an all around amazing package. They have given the tools for, in this crate, multiple encounters. You are set and ready to go with maps and story line and props and a full set of polyhedral dice! You can not forget of course the dungeon coins that come with each crate and purchase, that can be added up and used to get free goodies! Start getting your dungeon crate and fulfilling your rpg needs here!