Emma & Chloé is a monthly subscription box  that ships out one French designer piece of jewelry each month. The pieces typically range in value from $50 to $200, and are plated in gold or dipped in silver. When you sign up, you can choose whether you would like to receive silver or gold jewelry, and whether you would like to receive earrings or clip-ons.
Emma & Chloé has four subscription options:
The Curious: $35/month
The Adventurous: $99/ 3 months ($33 per box)
The Daring: $186/6 months ($31 per box)
The Passionate: $348/12 months ($29 per box, and 2 free boxes)
Today I will be reviewing Emma & Chloé's October box!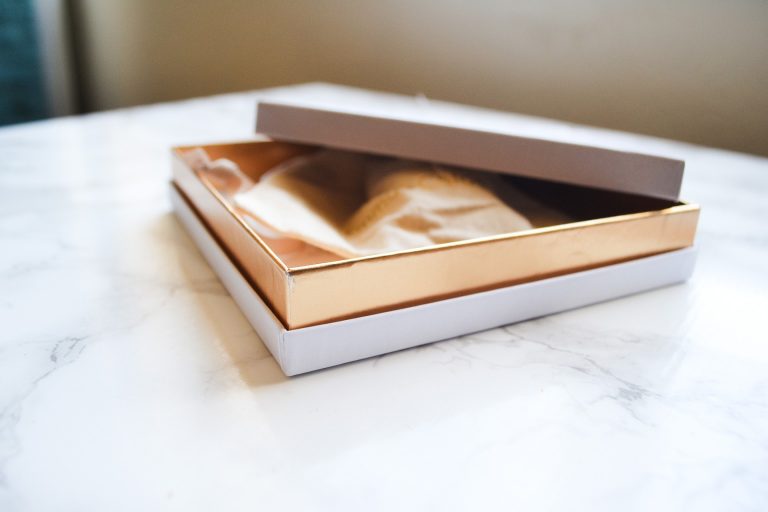 Each month, Emma and Chloé's pieces come in a little drawstring bag. It is simple packaging, but the color scheme is pretty and the minimalist feel fits the Parisian theme.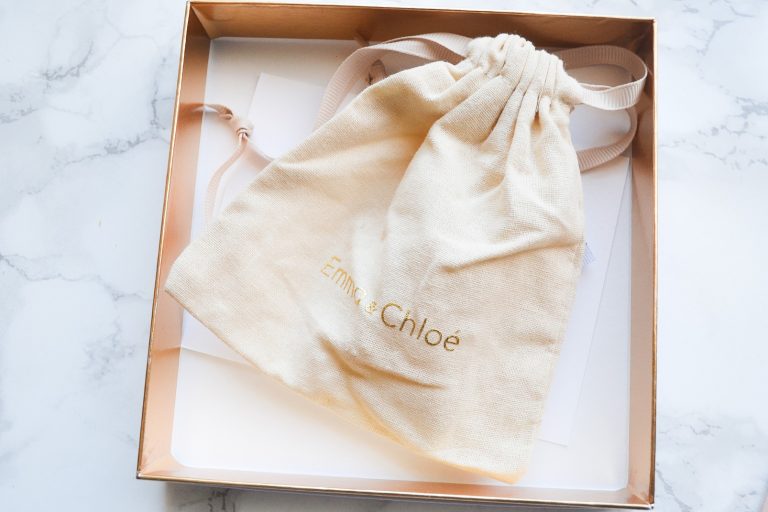 Here's a peek at the jewelry I received this month! Can you guess what it is?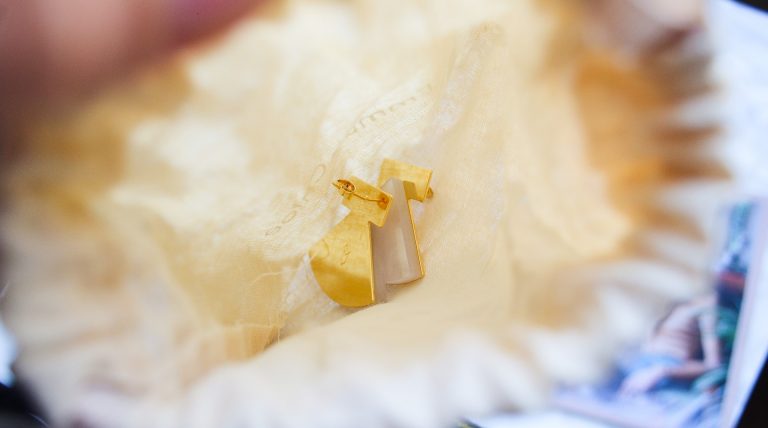 October's featured jewelry is a pair of Cosmos Earrings from the designer Les Tatilonnes, and they are worth $82. They are brass gilded and delicately gold plated (or silver coated if you chose that version), and include a piece of white pearl plexiglass. These earrings look heavy but actually feel quite light!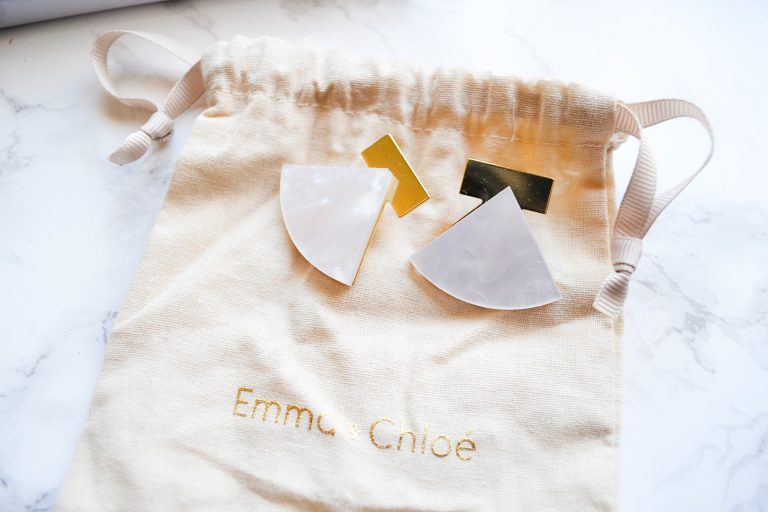 The pearly finish is gorgeous, and I really like the geometric contrast of sharp edges and curves. These earrings have such a bold shape but the pearl and gold combo make them very wearable.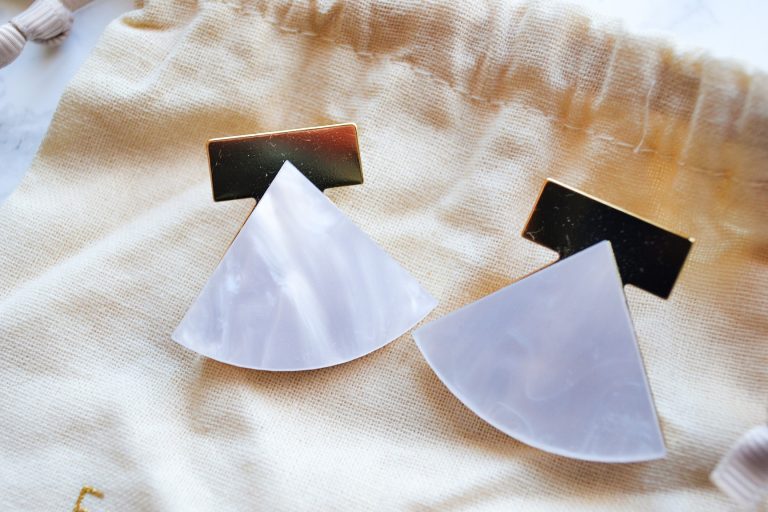 When the light hits the earrings just right, they give off a slightly blue sheen and the pearliness really stands out.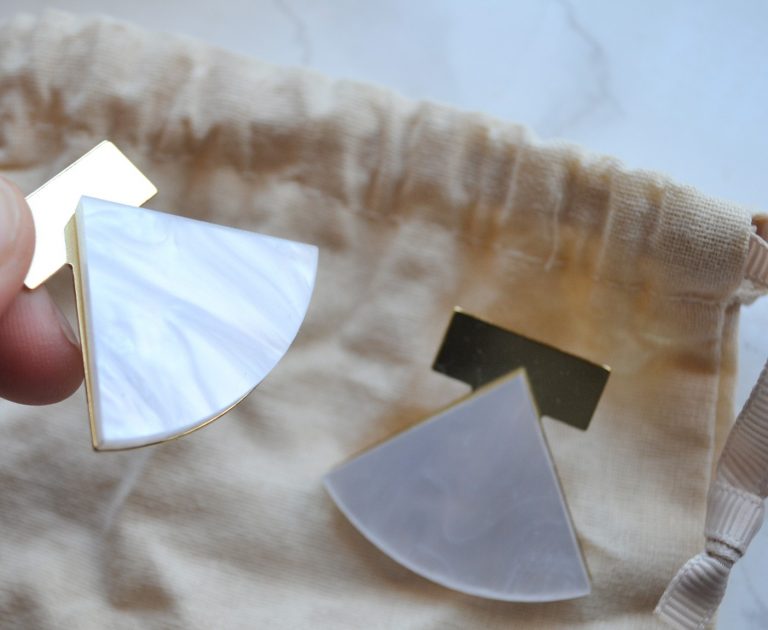 The backs of the earrings are gold plated, and include push back posts.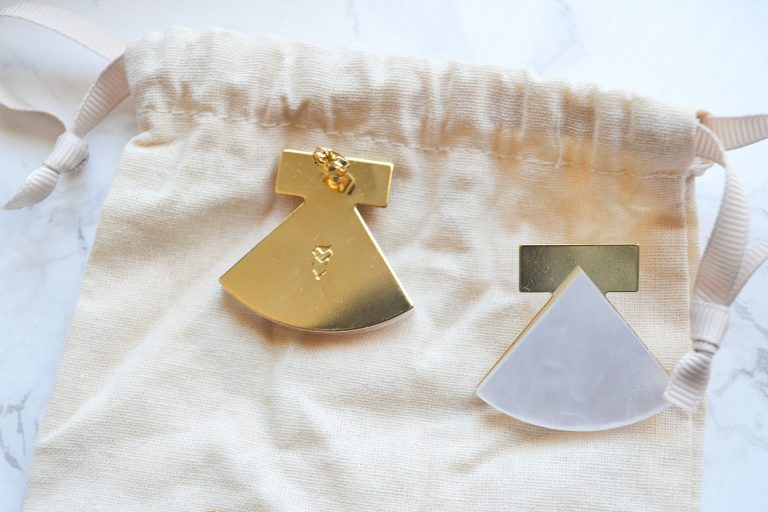 I think these earrings are unique, and definitely a statement piece that can dress up a simple outfit.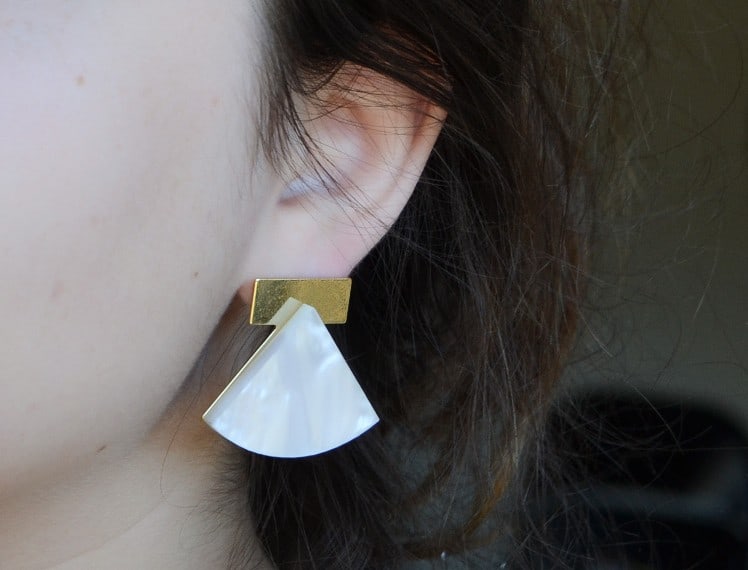 Emma and Chloé also included a magazine with information about the jewelry designer, and a look at their other pieces. I learned that the designer, Les Tatillonnes, draws on geometric inspirations, clean lines, and contemporary materials to form statement and minimalist pieces.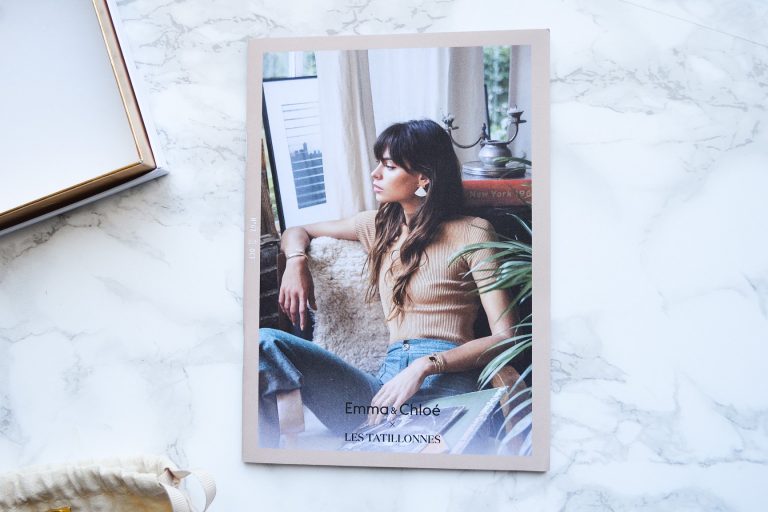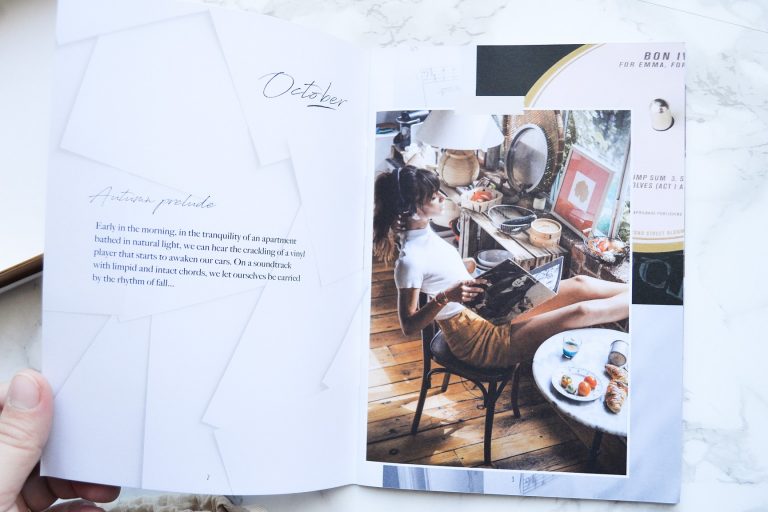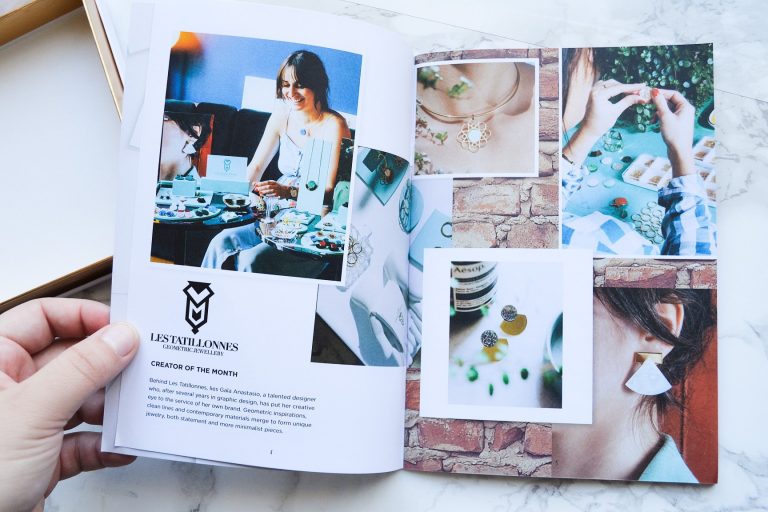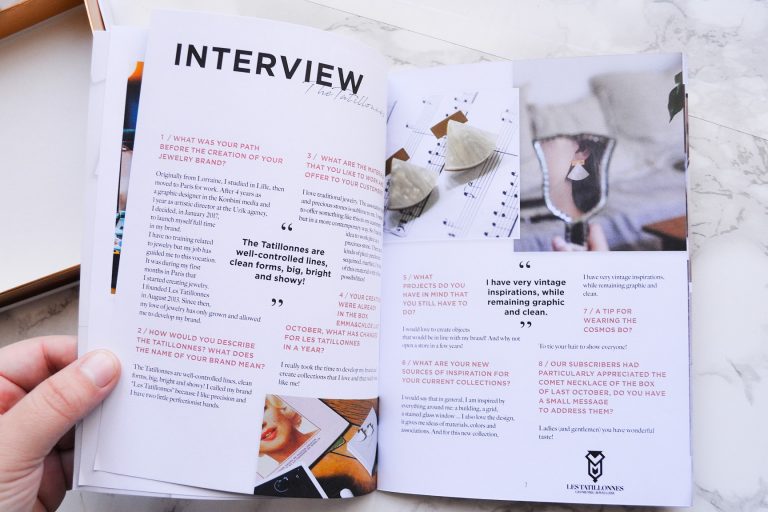 I love Emma & Chloé's featured jewelry for October; the earrings are flattering and the value is incredible. I have received several pairs of earrings from Emma & Chloé over the past year or so, and this might just be my favorite. This subscription is such an awesome way to try out designer jewelry, while saving money!