Emma & Chloé is a jewelry subscription box  that ships out one French designer piece each month. The jewelry pieces typically range in value from $50 to $200, and are plated in gold or dipped in silver. When you sign up, you can choose whether you would like to receive silver or gold jewelry, and whether you would like to receive earrings or clip-ons.
Emma & Chloé has four subscription options:
The Curious: $35/month
The Adventurous: $99/ 3 months ($33 per box)
The Daring: $186/6 months ($31 per box)
The Passionate: $348/12 months ($29 per box, and 2 free boxes)
Today, I will be reviewing Emma & Chloé 's July box. My subscription arrived in a pale pink cardboard box, and the jewelry was in perfect condition. I really love the boxes they use! They are pale pink with gold lettering, and have a minimal feel.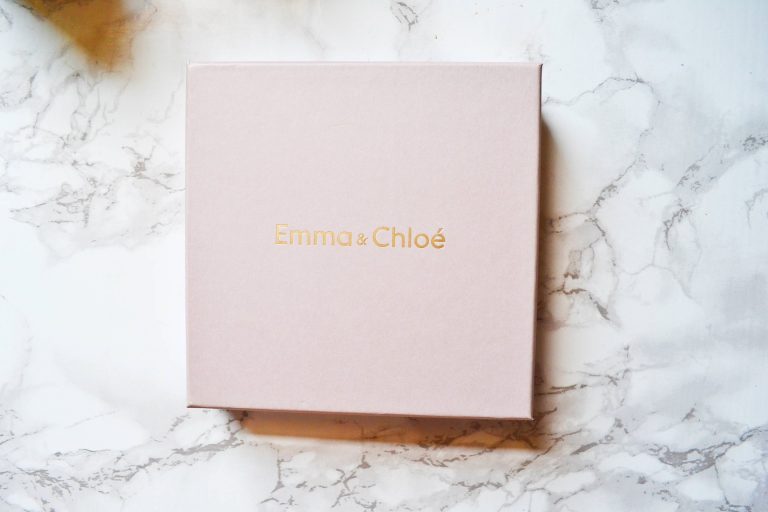 Normally the jewelry comes in a beige drawstring bag, but July's box included a salmon pink bag. I'm loving that they switched it up, and this is one of my favorite colors!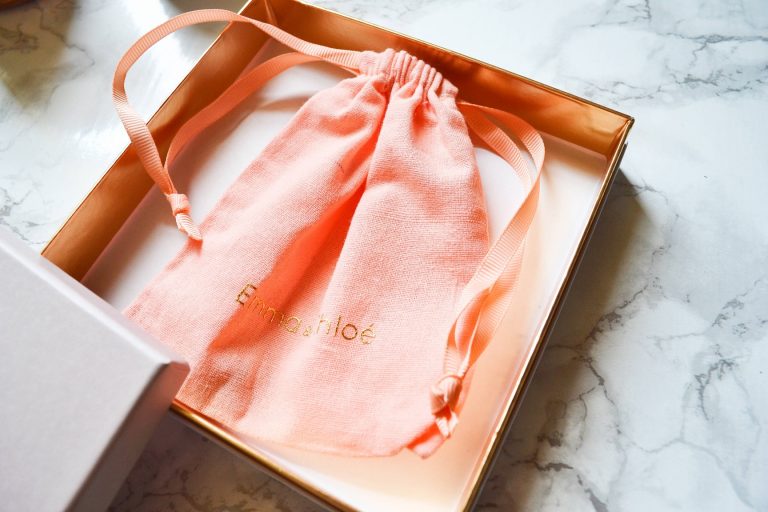 Here's a little peek at what I received in July's box. Can you guess what it is from this photo?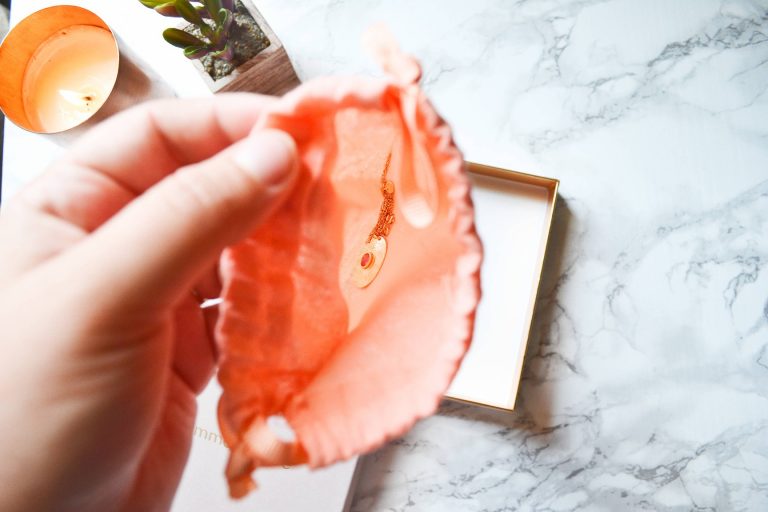 This month, Emma & Chloé  sent subscribers a Lucky Team Long Necklace, which is worth $97. This stunning, vintage looking necklace has a brushed brass pendant and a pink garnet stone. The garnet is a symbol of energy, courage, and strength and is said to protect those who wear it. The chain is quite long, and is not adjustable. This falls to the center of my sternum.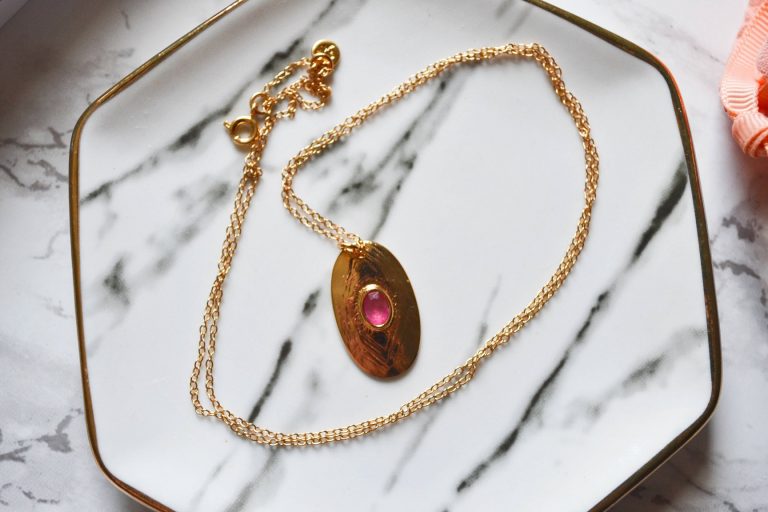 If you look at the clasp, there is a little charm with a four leaf clover on it – which is fitting for a Lucky Team design!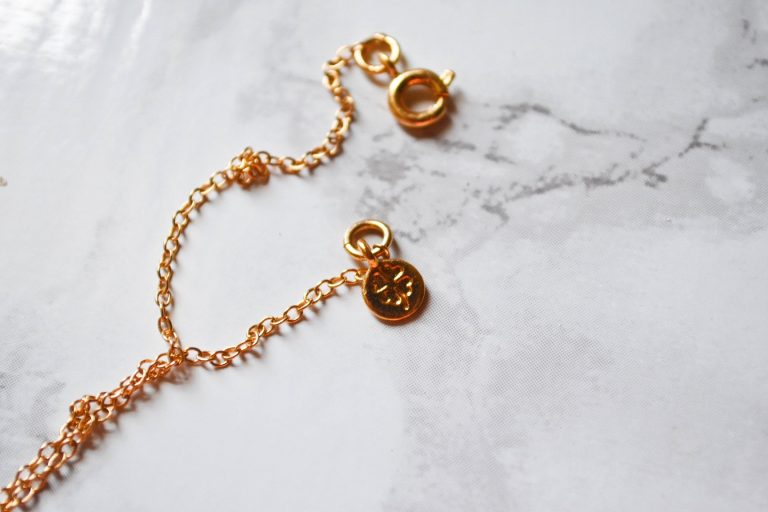 Here is a closer look at the pendant. I love the brushed brass look; it makes the necklace look like an antique treasure.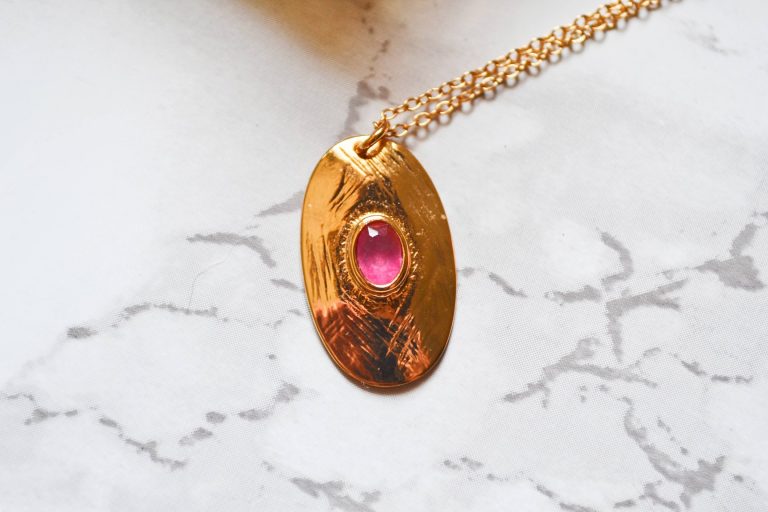 The box also contained a pair of retro looking sunglasses! These don't go well with my face shape (I have a round face, and these look very small on me). However, I think these are adorable and will be giving them to somebody who would look great in them! Subscribers were sent these glasses in either black or red.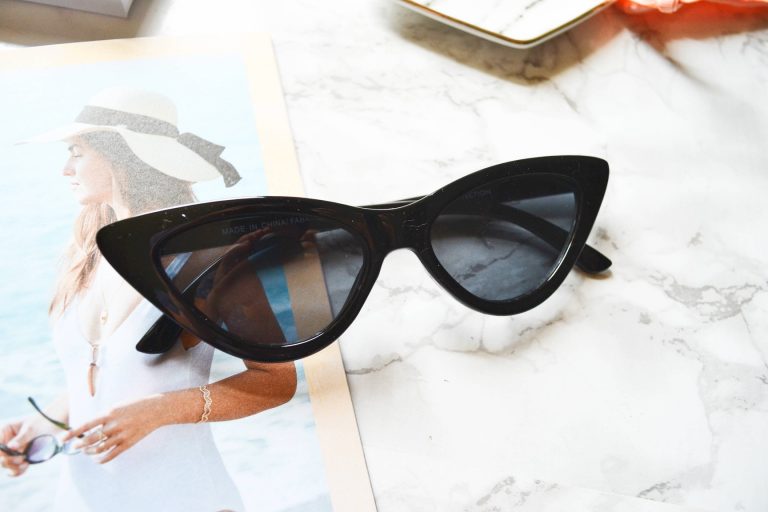 The final thing in July's Emma & Chloé box is their jewelry magazine, which gives information about the jewelry designer, the necklace, and other jewelry available on their website.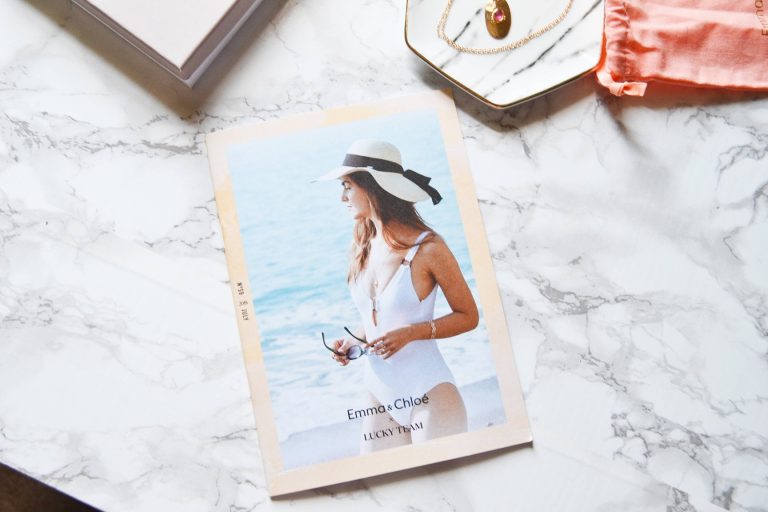 I really enjoy reading the designer interviews! Lucky Team was created in Cannes, France but is comprised of artisans from India, The Phillipines, Mali, Nepal, and Thailand. They aim to create jewelry reminiscent of the founder's many travels; hence their chic, bohemian aesthetic.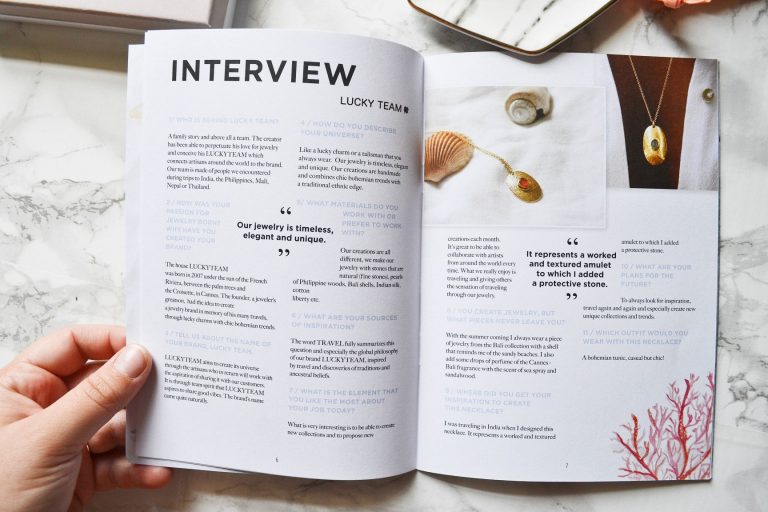 Here is a look at some other pieces from Lucky Team: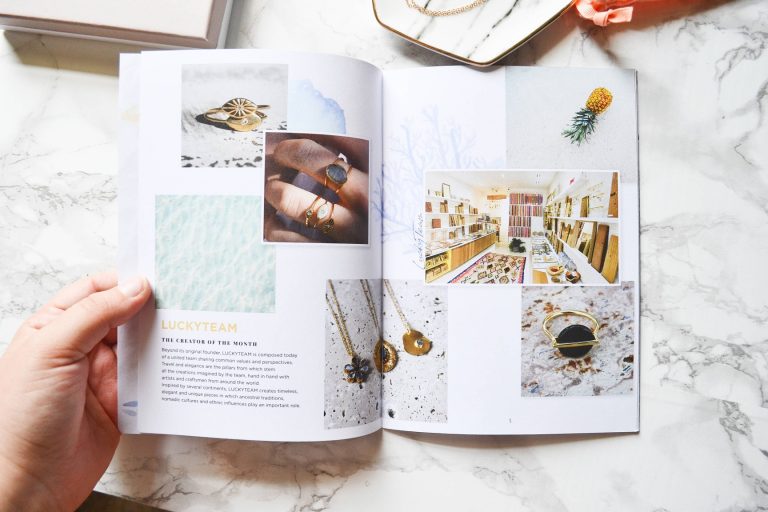 Overall, I really loved this month's Emma & Chloé box. The necklace is gorgeous, and I really prefer this length. I think the color is quite complimentary with my skin tone as well!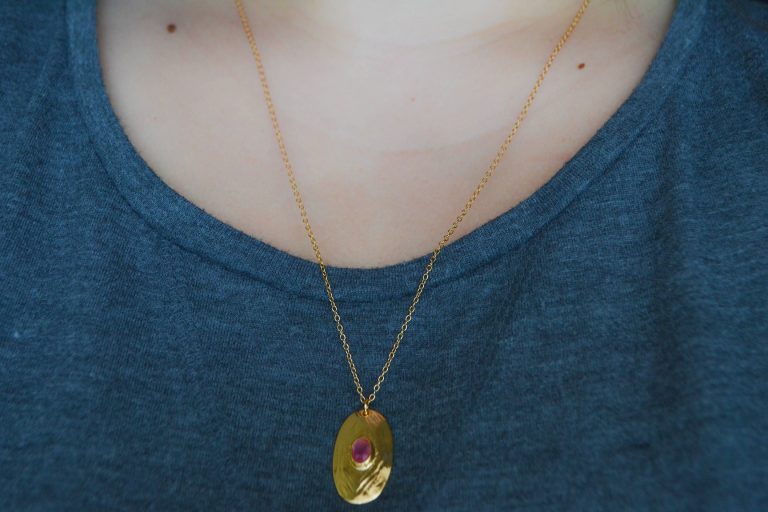 Emma & Chloé never fails to impress! This box had a $97 value, and I will wear this necklace many times. What a great way to try out designer jewelry!