Emma & Chloé is a monthly jewelry subscription service that sends out one piece of curated French designer jewelry. The value of the jewelry is usually between $50 and $200. Each piece is made of brass, and plated in gold or dipped in a silver bath. You can select whether you would like silver or gold jewelry, and whether you have pierced ears or need clip-on earrings. Emma and Chloé currently has four subscription options:
The Curious: $35/month
The Adventurous: $99/ 3 months ($33 per box)
The Daring: $186/6 months ($31 per box)
The Passionate: $348/12 months ($29 per box, and 2 free boxes)
Today, I am reviewing Emma & Chloé's April box. It arrived in a small box with a neutral color scheme and gold details. I love this packaging; it is very understated and feels perfect for a Parisian jewelry subscription.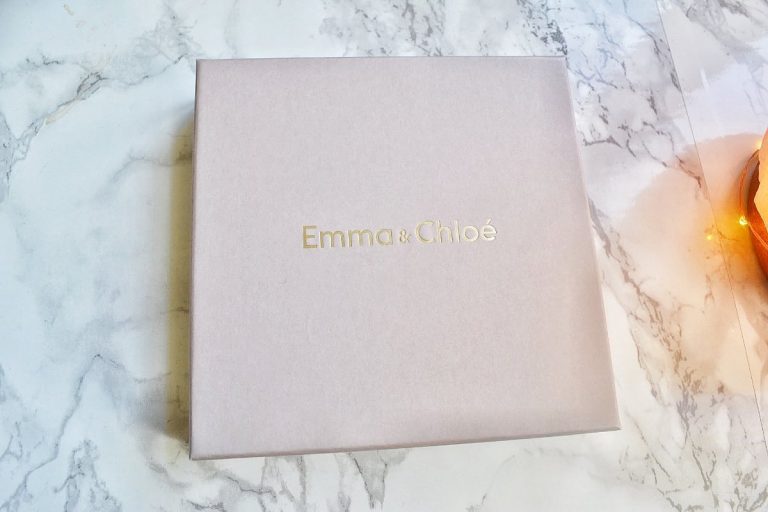 My piece of jewelry came in a delicate drawstring bag, with the Emma & Chloé logo on the front.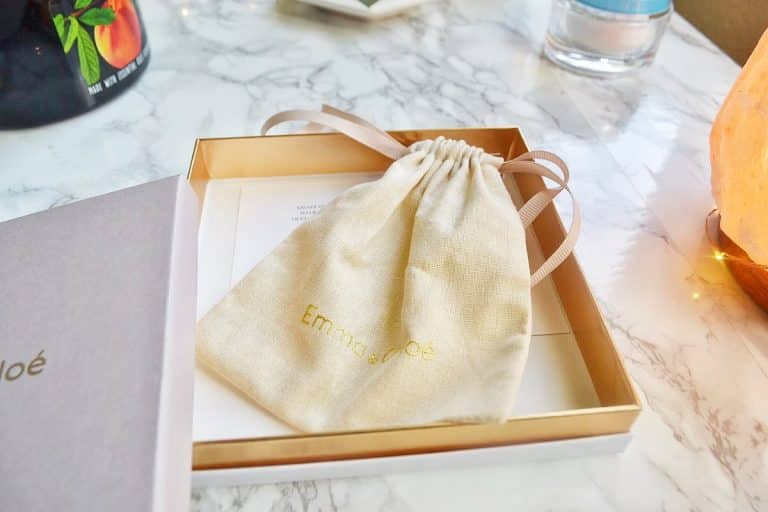 There wasn't any sort of Styrofoam packing material in the box, but the jewelry arrived in perfect condition.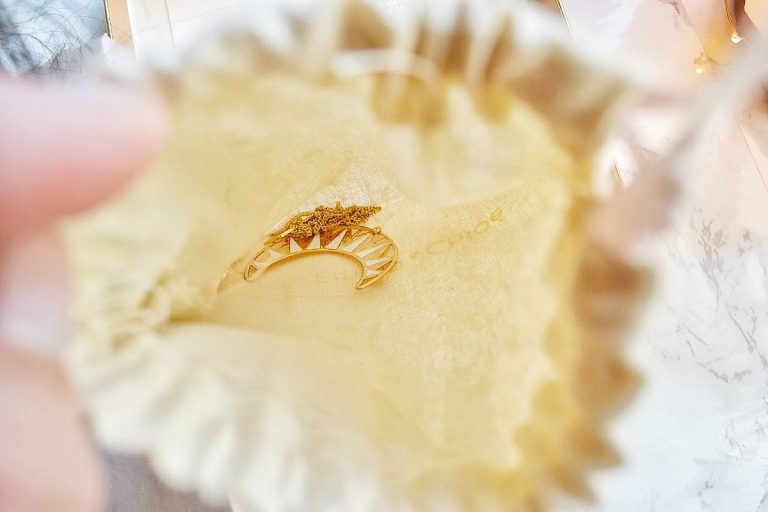 April's box contained a beautiful Luna Long necklace, which is worth $91. This beautiful pendant hangs on a long chain, and is shaped like a crescent moon with cutouts and white blocks of color. The chain is about 28 inches, and is very slender. I think this piece is stunning and perfect for spring. The chain tends to kink up with movement, but it's easily smoothed out. I have been pairing this necklace with simple outfits, and I have worn it several times over the past couple weeks! I've even gotten a few compliments on it while out shopping.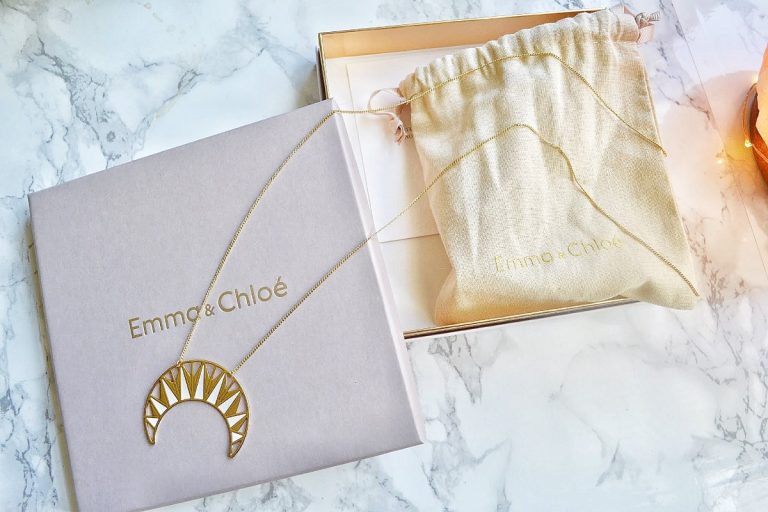 Look at how long this chain is! I love that they sent out such a long necklace; I have a short and wide neck, which shorter necklaces tend to emphasize.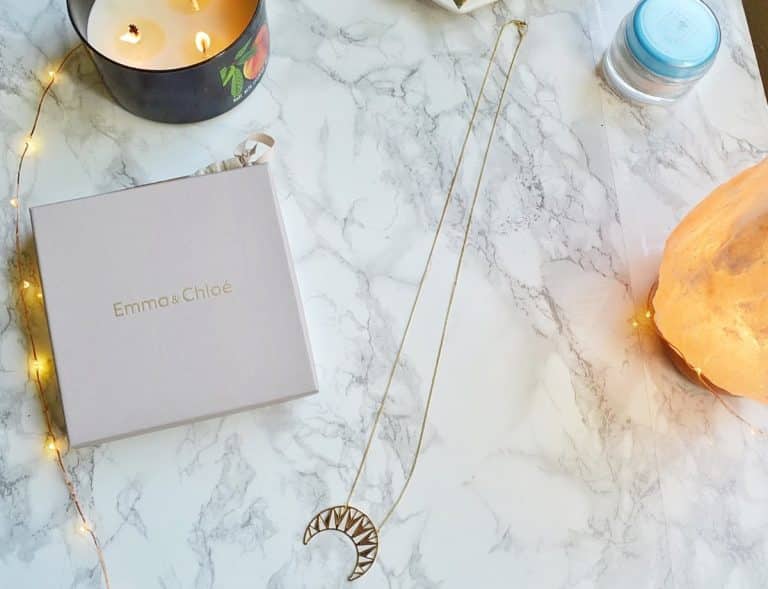 I love how simple the pendant is. A lot of my necklaces have bright pops of color, so it's quite nice mixing it up with ivory blocks.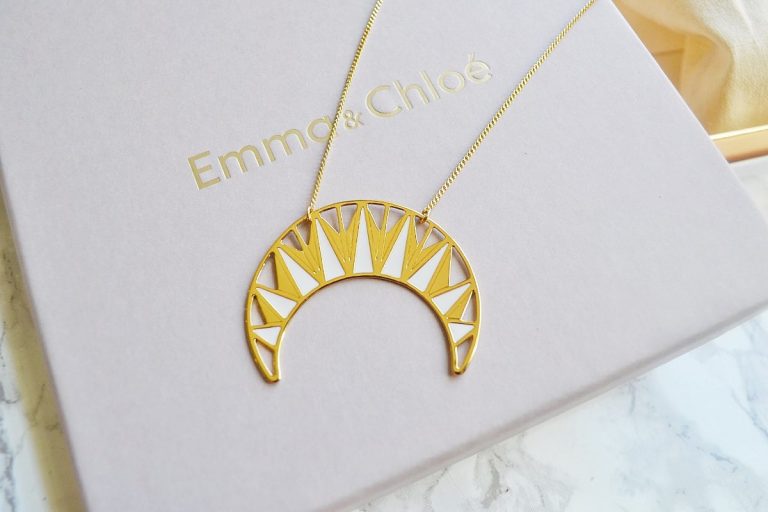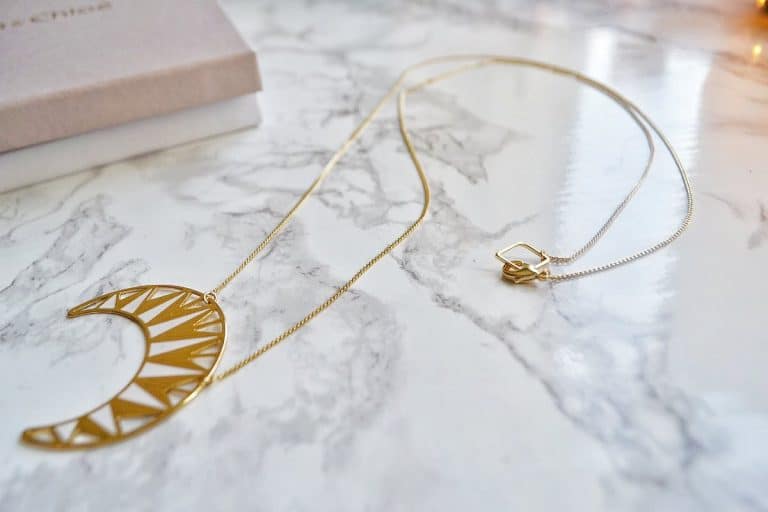 I also love the geometric shape sneakily  added in the clasp. It's little touches like these that makes a piece of jewelry truly beautiful.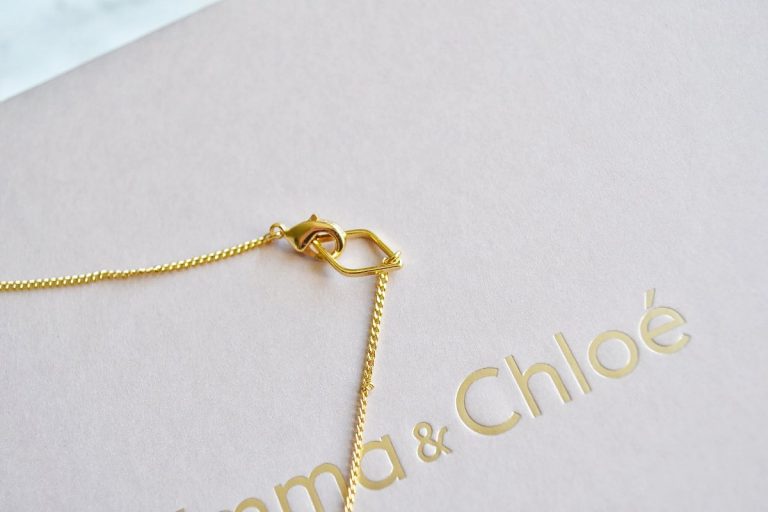 Here is how the necklace looks on me: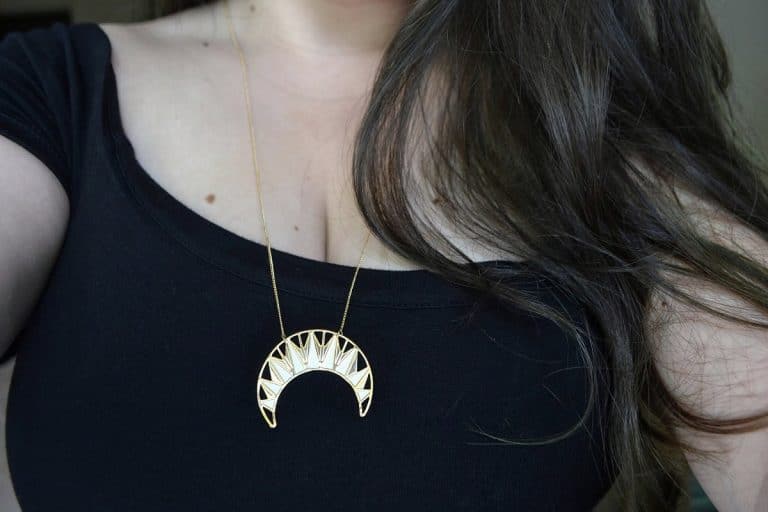 The box also included an information card. One one side was jewelry care instructions, and on the other side was an authenticity guarantee.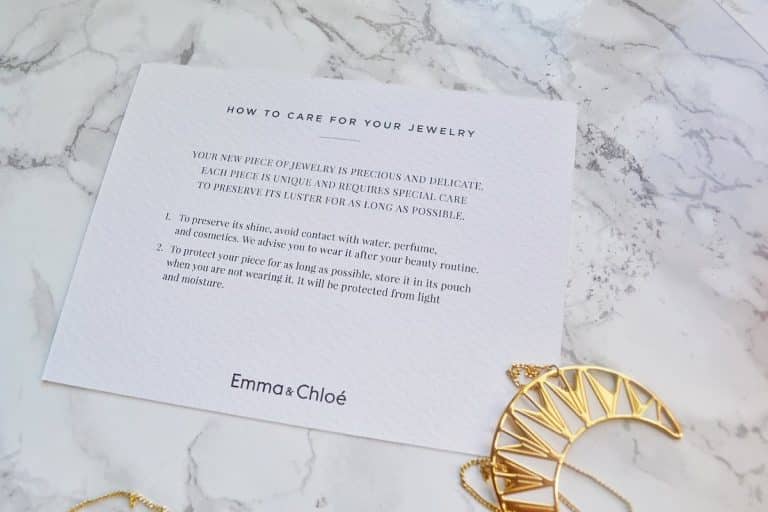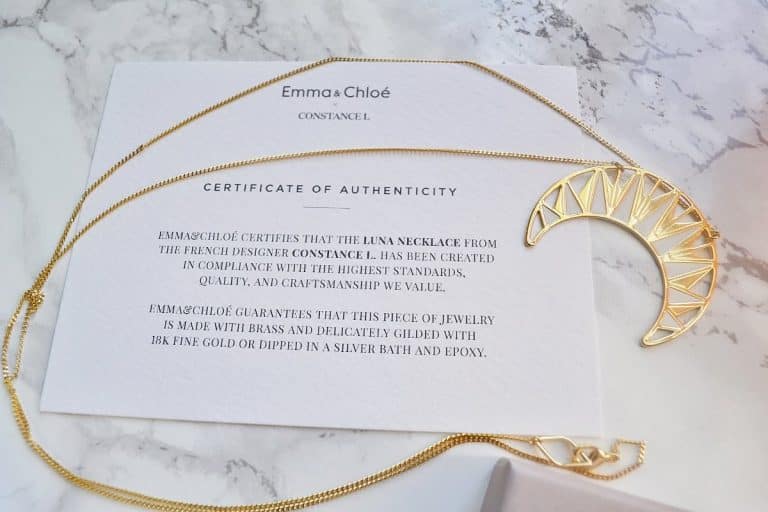 The last thing in my box was a little pamphlet with a designer interview, information about the necklace, and a peek at other Emma & Chloe pieces. I love to read through these pamphlets, because it helps me make a better connection with the jewelry. And it's a reminder why it's better to shop quality, rather than cheap fast fashion.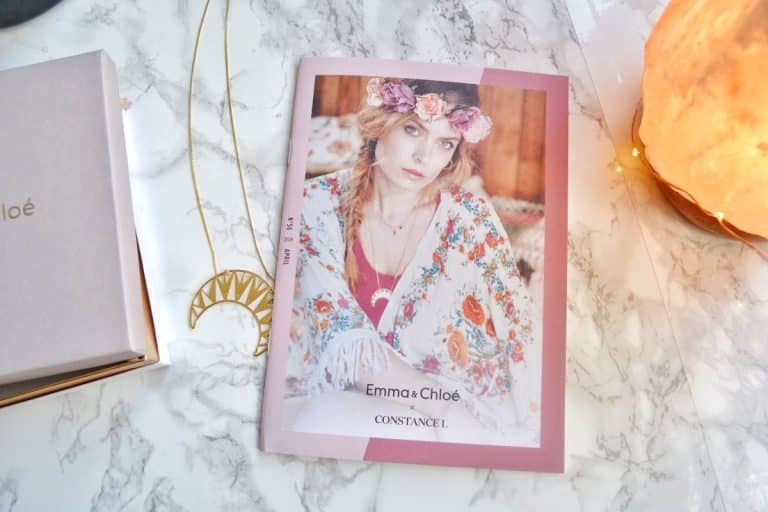 April's designer was Constance Lepage, who has been creating jewelry collections since 2011. She is inspired by architecture, and creates feminine and timeless pieces.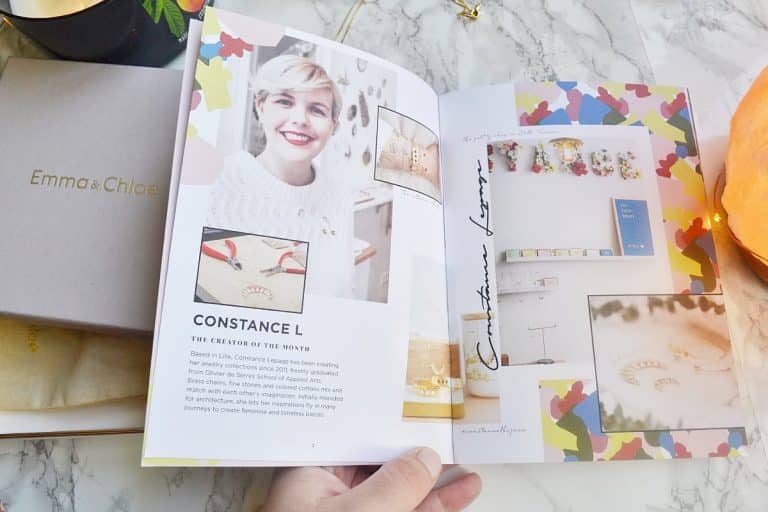 I adored this month's box, and I was pleasantly surprised to see that this necklace was worth over $50 more than what a one month subscription costs.  Emma & Chloé is a wonderful way to try elegant, quality jewelry without breaking the bank.