Emma & Chloé is a jewelry subscription box  that ships out one French designer piece each month. The jewelry pieces typically range in value from $50 to $200, and are plated in gold or dipped in silver. When you sign up, you can choose whether you would like to receive silver or gold jewelry, and whether you would like to receive earrings or clip-ons.
Emma & Chloé has four subscription options:
The Curious: $35/month
The Adventurous: $99/ 3 months ($33 per box)
The Daring: $186/6 months ($31 per box)
The Passionate: $348/12 months ($29 per box, and 2 free boxes)
Today I will be reviewing Emma & Chloe's November 2018 subscription!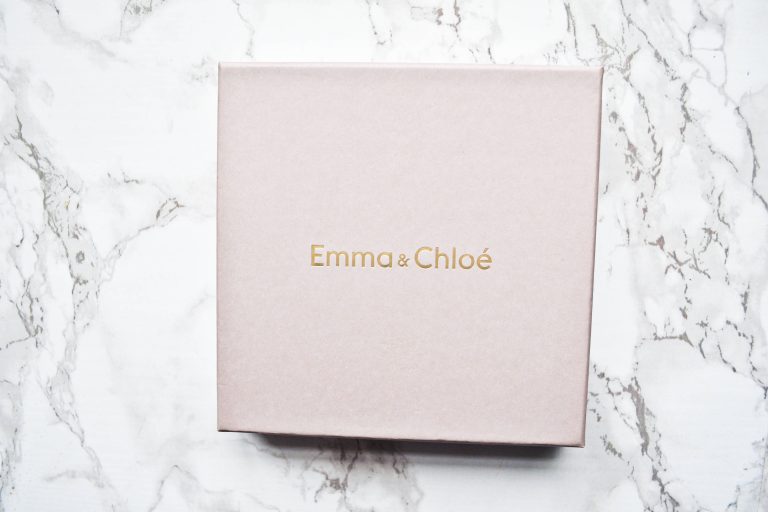 My subscription arrived in a little cardboard box with a neutral color scheme. Emma and Chloe uses muted colors and clean lines in their packaging, which is perfect for Instagram flat-lays.
Each box comes with a card of authenticity, with jewelry care instructions on the other side.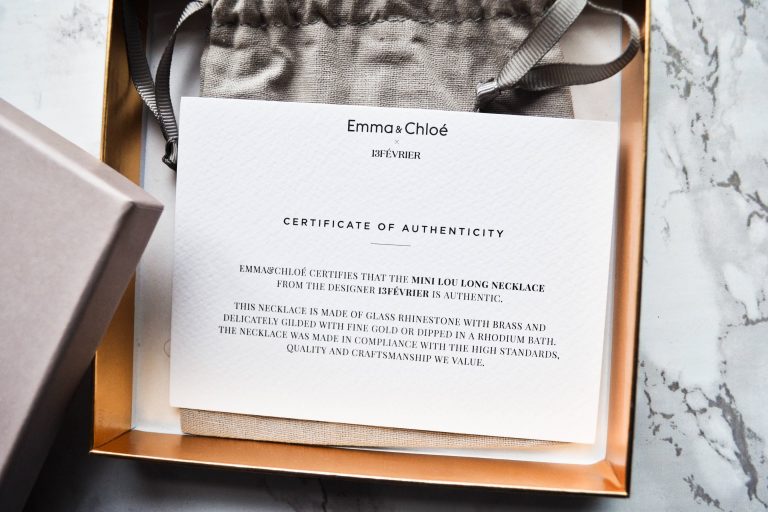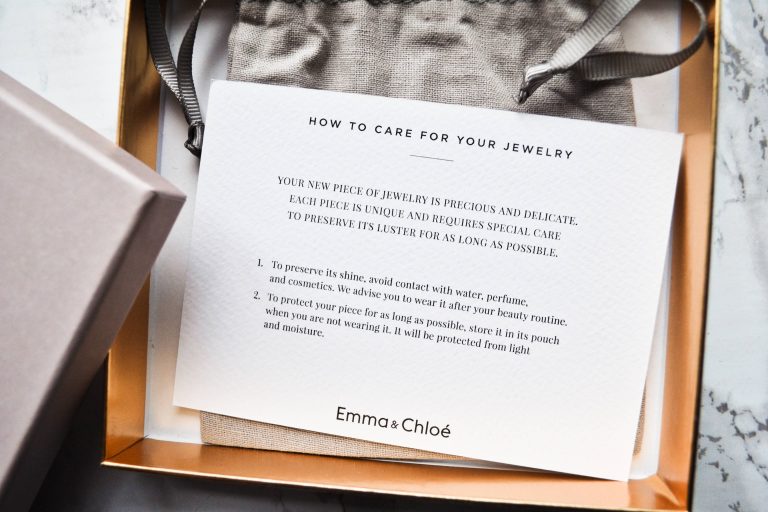 Emma & Chloé also includes a booklet with interviews with the designer, styling photos and ideas, as well as a peek into their other jewelry collections. Have a peek inside!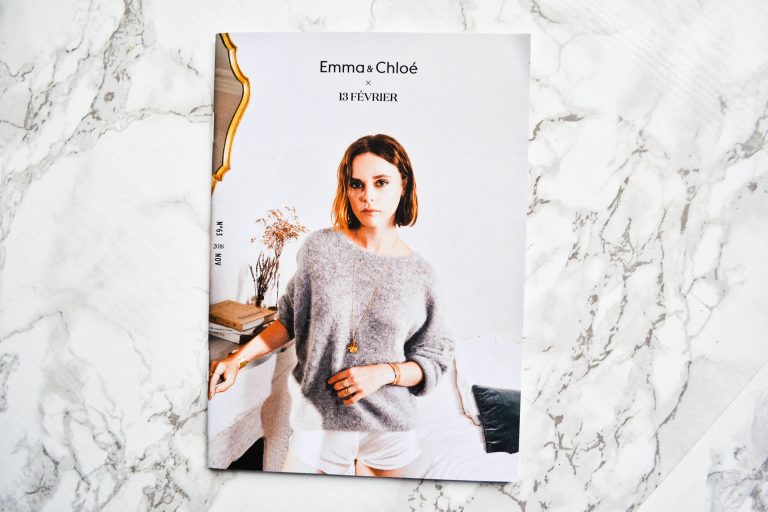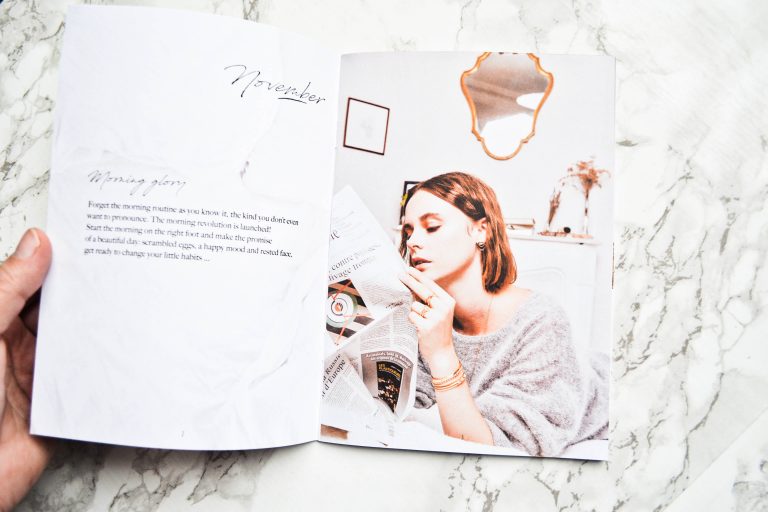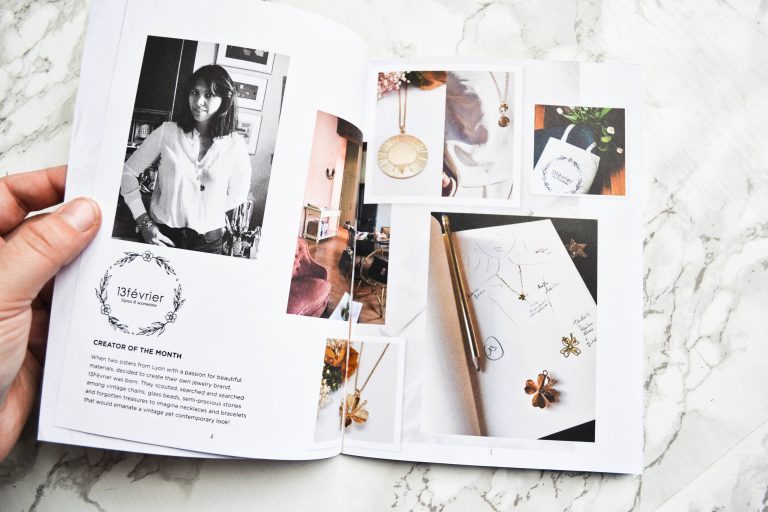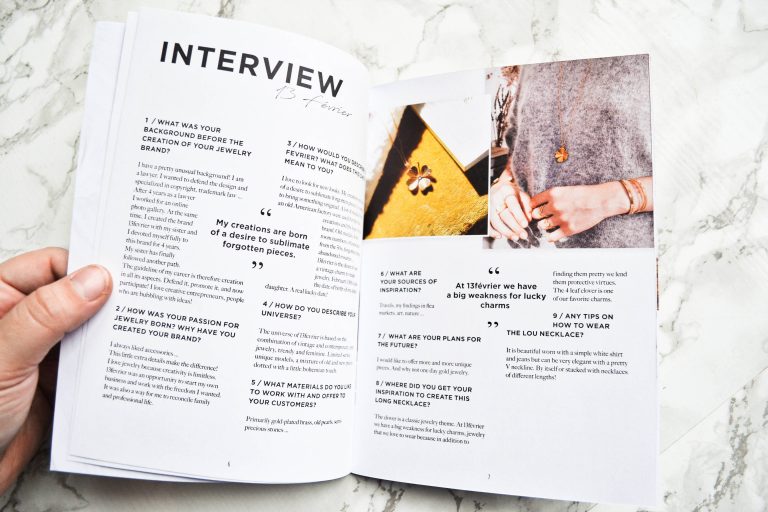 This month's designer is 13 février, a sister duo from Lyon with a passion for beautiful materials. They love to draw inspiration from vintage jewelry, and often use lucky charms in their designs.
November's featured piece of jewelry was a Mini Lou Long Necklace, worth $99. Mine was made of brass and gilded with fine gold, and has a beautiful four leaf clover pendant. There is a glass rhinestone in the center of the clover!If you prefer silver toned jewelry, your necklace would be dipped in a rhodium bath.
This is my favorite piece of jewelry I've ever received from this subscription box. I love longer necklaces, and I think the clover design is so unique. It curves forward for  a 3-D feel, and is definitely a statement piece. I've worn it with several outfits, and my favorite was with a black turtleneck & jeans.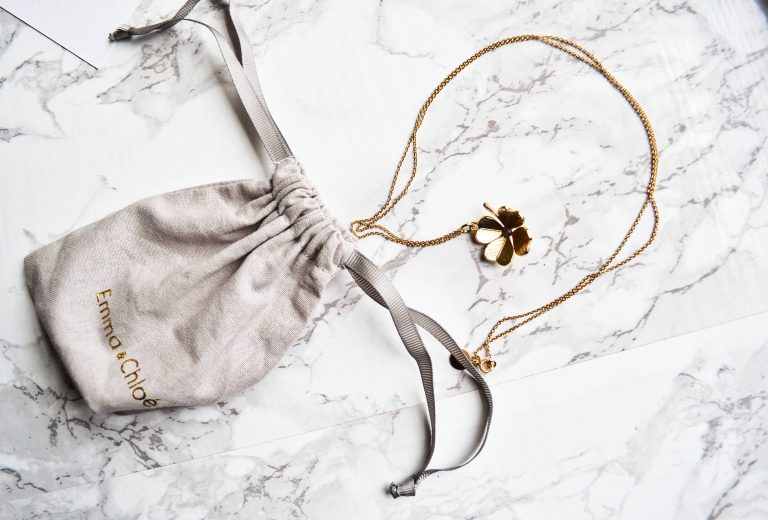 Here's a closer look at the clover: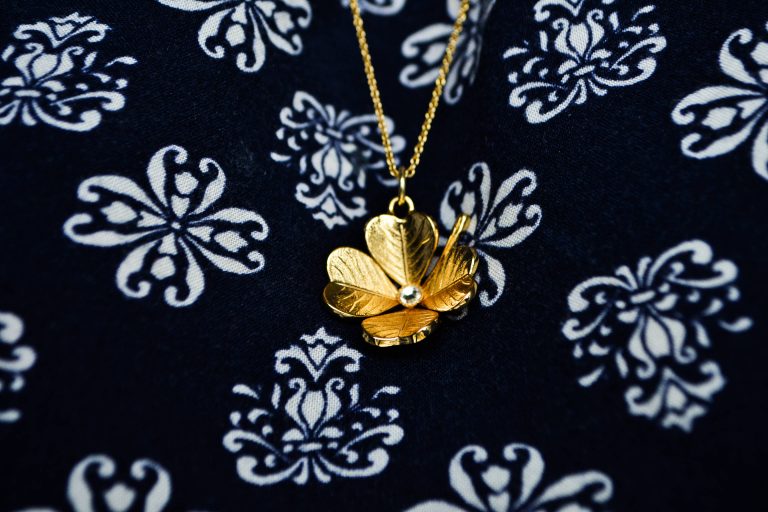 And here is how it looks at full length! It falls right at the end of my sternum.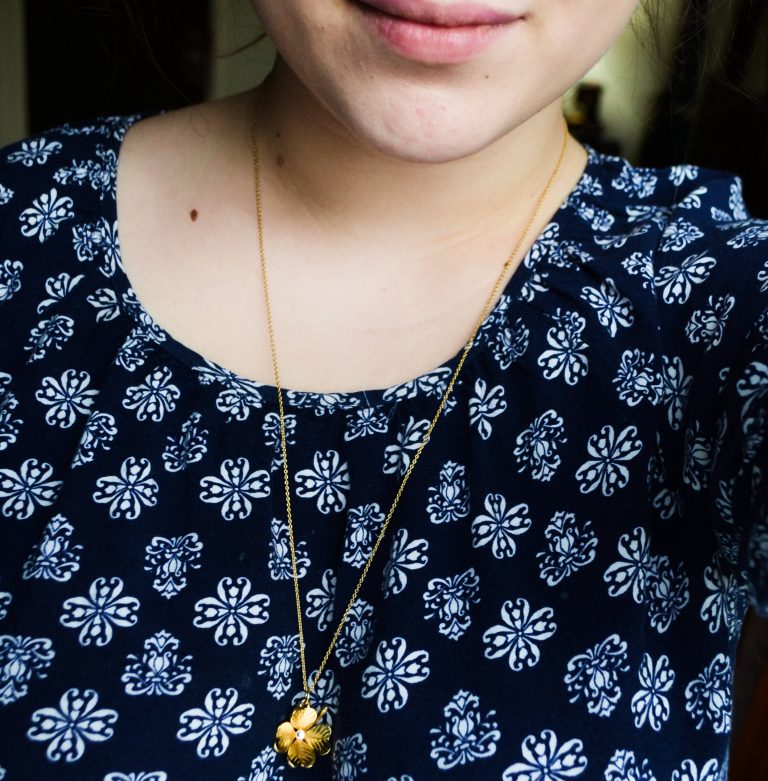 Words can't express how obsessed I am with this necklace! It goes with most outfits, and is the perfect way to add a little subtle luck to your day. I loved this month's box, and Emma and Chloe continues to be one of my favorite subscription boxes.