Empress Mimi is a subscription box that sends you a surprise curation of underwear, lingerie, and accessories. They have three tiers: Princess, Queen, and Empress. The Princess Box contains one pair of underwear, the Queen Box contains a matching set, and the Empress Box contains fabulous accessories to go with the set! Today, I will be reviewing their Honey Bunny Empress Box. If you like what you see, you can use code EmpressVictoria30 for 30% off your order!
The Honey Bunny Box is inspired by Empress Elisabeth of Austria, shown in the portrait below. Whenever the pressures of the Royal Life were too much, she would pack her bags and travel around Europe. This box reminds you not to be scared to "keep on hopping" – regardless of other people's expectations.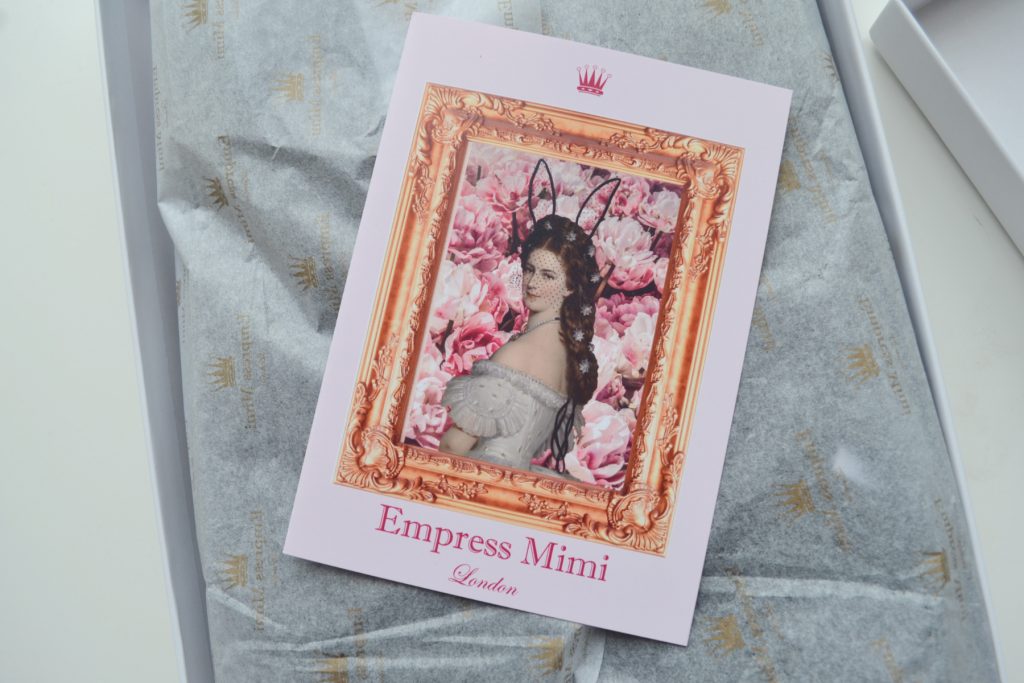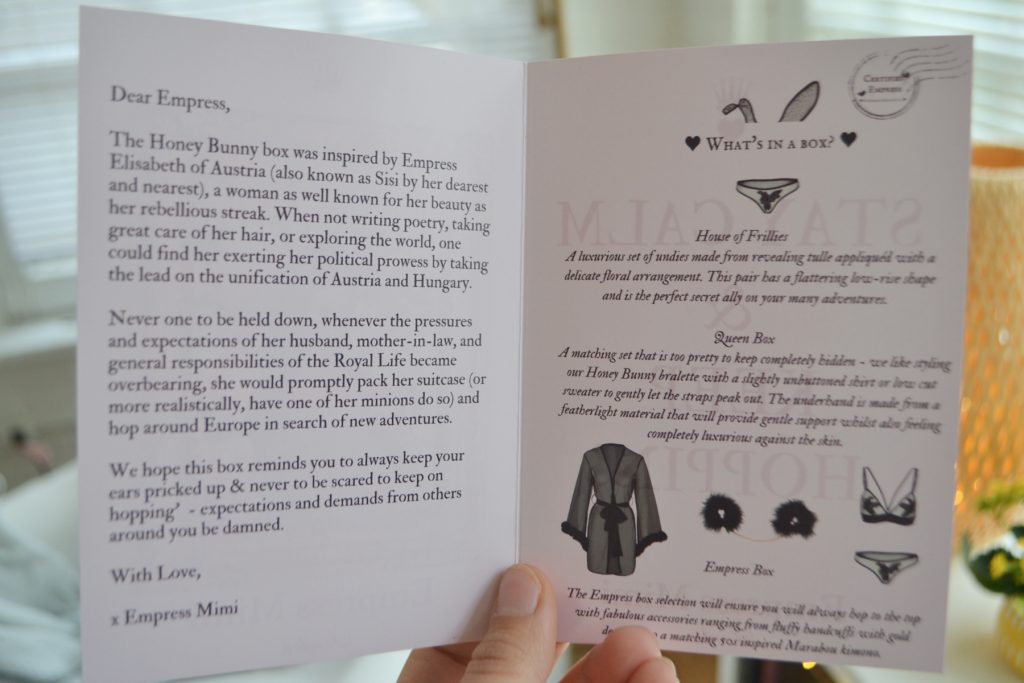 The lingerie was neatly folded in some elegantly branded tissue paper. Right off the bat, I noticed that there were no loose threads, lint, or anything showing signs of previous wear. I always get nervous when something delicate like lingerie gets shipped to me, especially from overseas. But, it turns out I had no need to worry!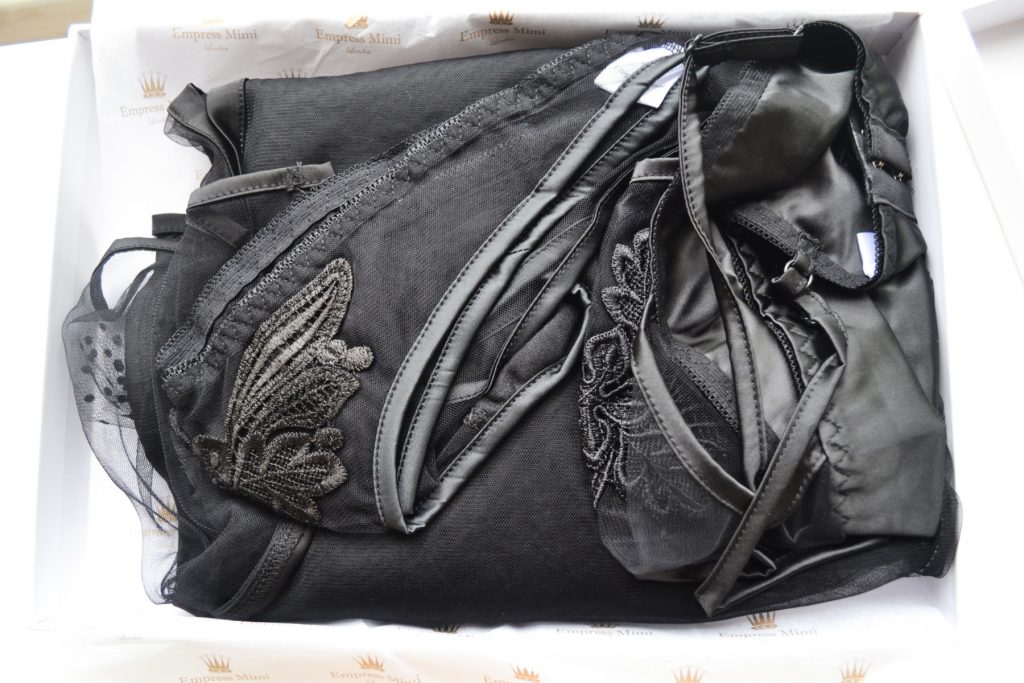 First, let's take a look at the panties. If you are subscribed to the Princess Box, this is the only item you would have received. I am quite comfortable with thongs, but I'm not used to wearing completely sheer underwear! It's surprisingly comfortable, and I love the black floral applique.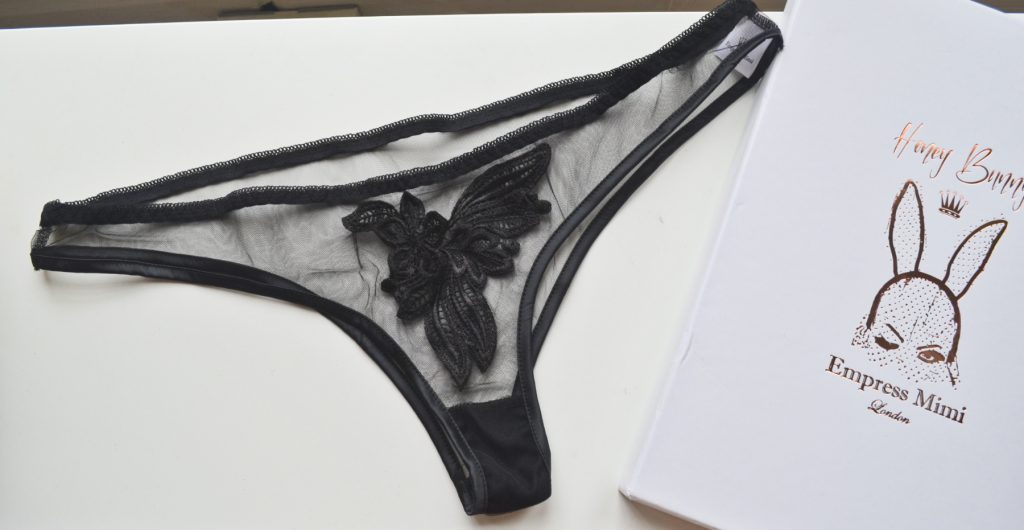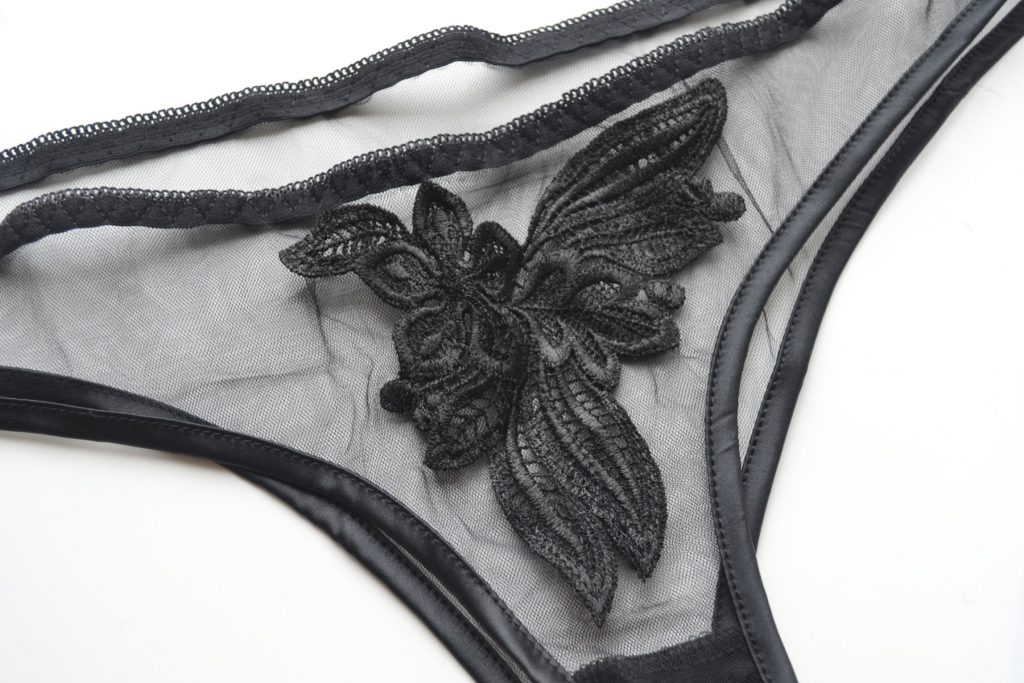 The matching bralette is sooo gorgeous! If you are subscribed to the Queen Box, you would have received both the bralette and the panties. This bra features the same floral applique, right over the nipples. It's smoother than you'd expect; not uncomfortable at all. I love the straps – they give it a kinky vibe. Unfortunately, I lost a significant amount of weight between ordering and receiving the box, so the bra didn't come close to fitting properly even with the adjustable band and arm straps.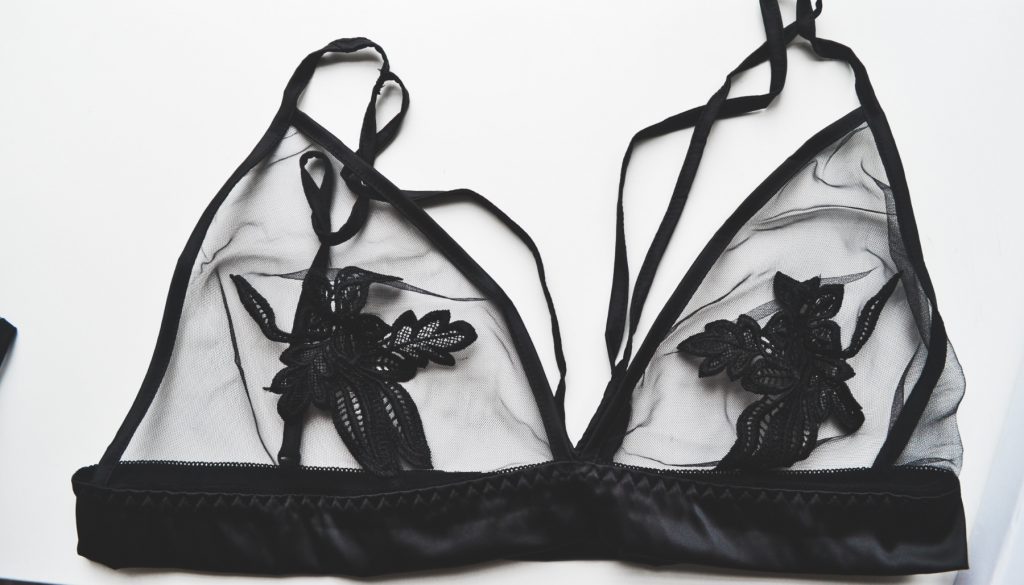 The rest of the items in this review are only included in the Empress Box.
I am loving these cute bunny ears! They feature a polka dotted tulle veil, and definitely have a Playboy feel. They're flirty, but the color keeps them from being too girly.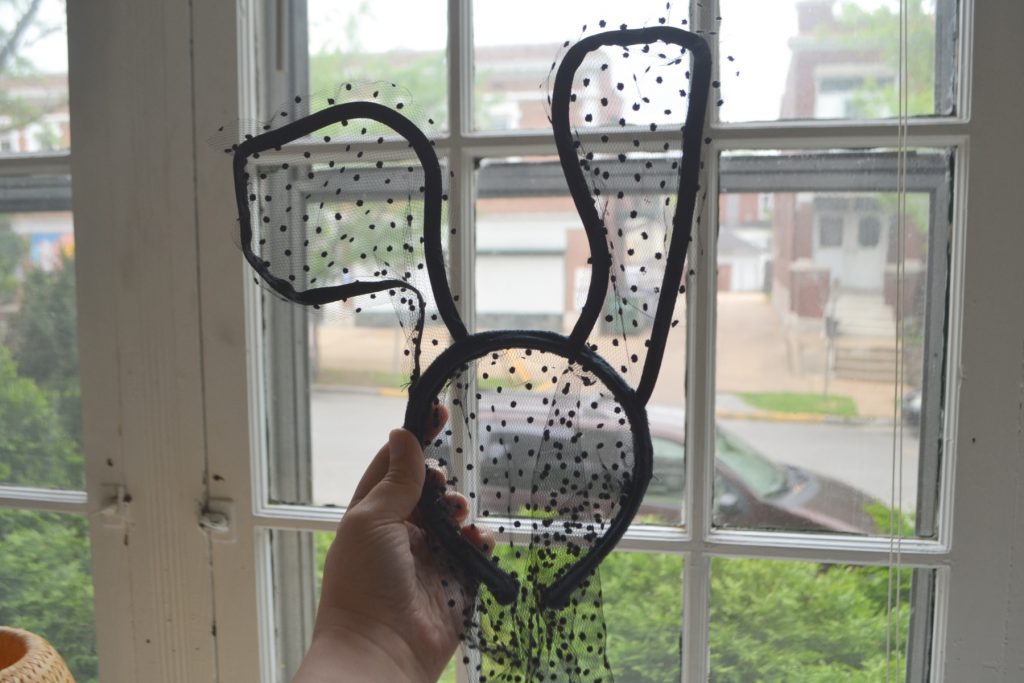 Next, I received these black feathered handcuffs. They are luxuriously soft, but they shed like crazy!! However, such a luxe feel really makes a difference during foreplay; you can really lose yourself in sensations when you aren't irritated by chafing wrists.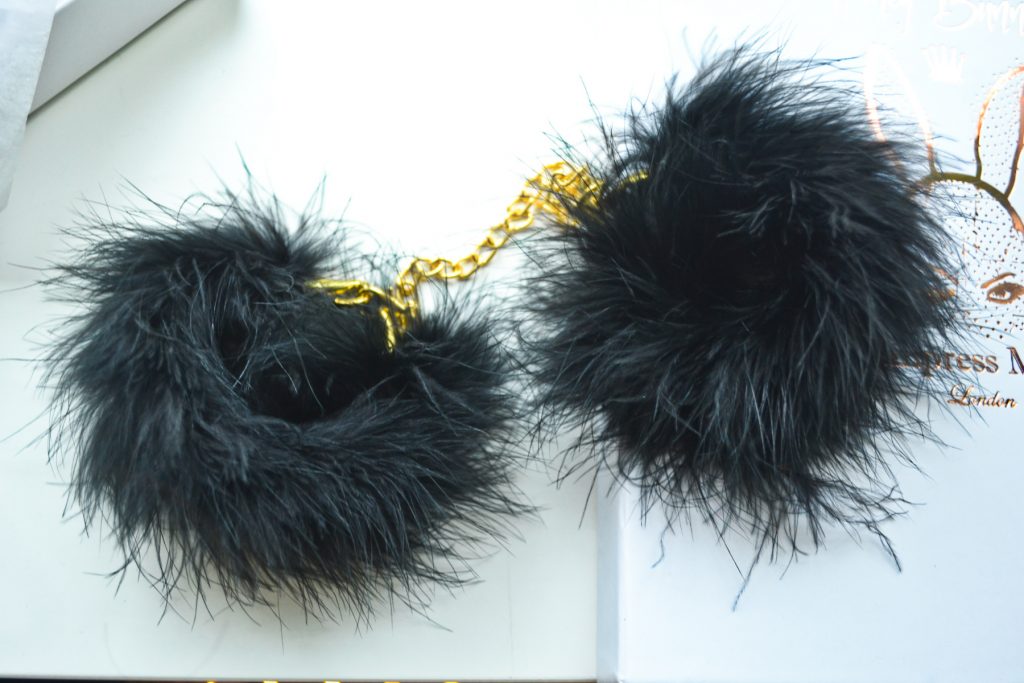 The final item in the box was a 50's inspired sheer robe, with feather cuffs. Again, these shed like crazy; I keep unearthing feathers from my bedroom. However, the robe is very sexy, comfortable, and looks good with pretty much any lingerie underneath.
I am so pleased with Empress Mimi! The lingerie is high quality, with no loose threads. Like I said before, the feathers did shed but that's going to happen no matter how high quality the pieces are. I wish the bra had fit a little better, but that's the risk of being a blogger – sometimes fashion items don't fit anymore when you receive them. Overall, the box is totally luxe and would make a lovely treat for your significant other or for yourself!